Well-Known Member
RPF PREMIUM MEMBER
My Biker Scout Trooper Blaster
This started when I came across a transistor several weeks ago while tearing part a vintage monitor to salvage a part for a prop and came across a transistor that looked very familiar. I was identical to the one used on the Biker Scout Trooper blaster so I harvested it and decide to go down the journey of building one. With the recent live auction The Prop Store had very close up images were available for me to build a prop. So I decided it would be a fun project and moved forward to build one as accurate as I could to the design by James Schoppe and then built by Ira Keeler and ILM.
Here are two reference photos for two different blasters that were auctioned off. A complete set of images on both blasters are available in the auction house websites. The first was from the Prop Store Auction June 29, 2021 and the second photo was from a smaller resin version from Julien's Auctions, April 28, 2021.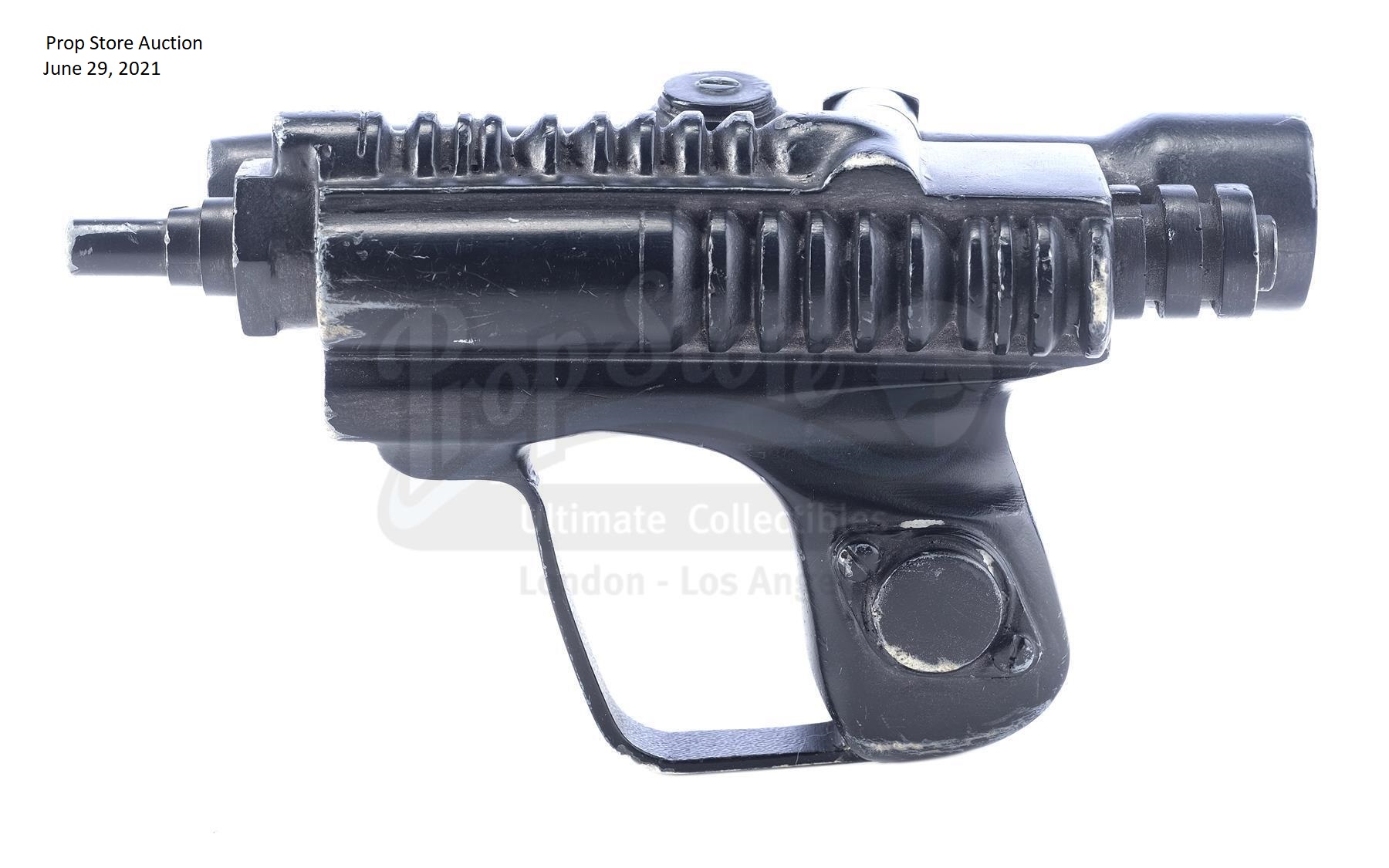 The main body is made from wood just like the original and then I searched and got together the known vintage parts to build the blaster. Vintage parts for this blaster include:
Vintage TO-3 Transistor
Vintage Single Point Scope
Vintage Webley or Parker Hales RCH3 1" scope rings.
Here are the parts I gathered.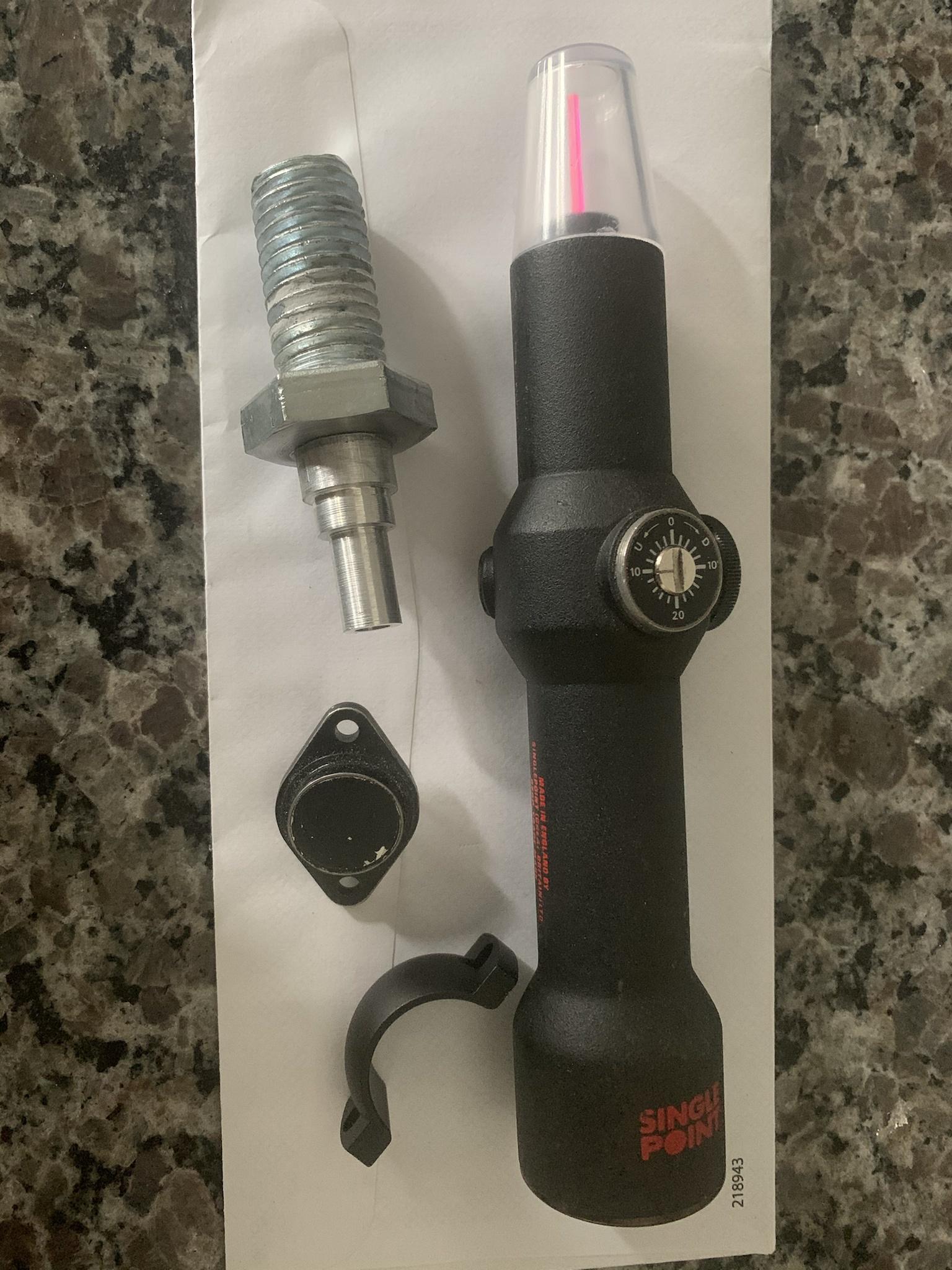 I glued two blocks of wood together and began measuring out from reference photos and the measurements given the body for the blaster. The transistor as well as the scope really helped as a reference point too.
After I was happy with the shape of the gun I began drilling holes and making the necessary parts it needed. I help the parts in place with JB weld, which I liked because I was able to sand any access off.
On my lathe I started turning wood to make the top and side details. I couldn't find any wood that was hard enough to turn. After trying out poplar I figured out it was way too soft, it turned into a disaster. I then tried oak and later decided to just make them out of aluminum and epoxy glue them to the wood body.
I was much happier with the aluminum and it gave the blaster a little more strength. I then needed to mill them about half way down so they would be flat and the correct size.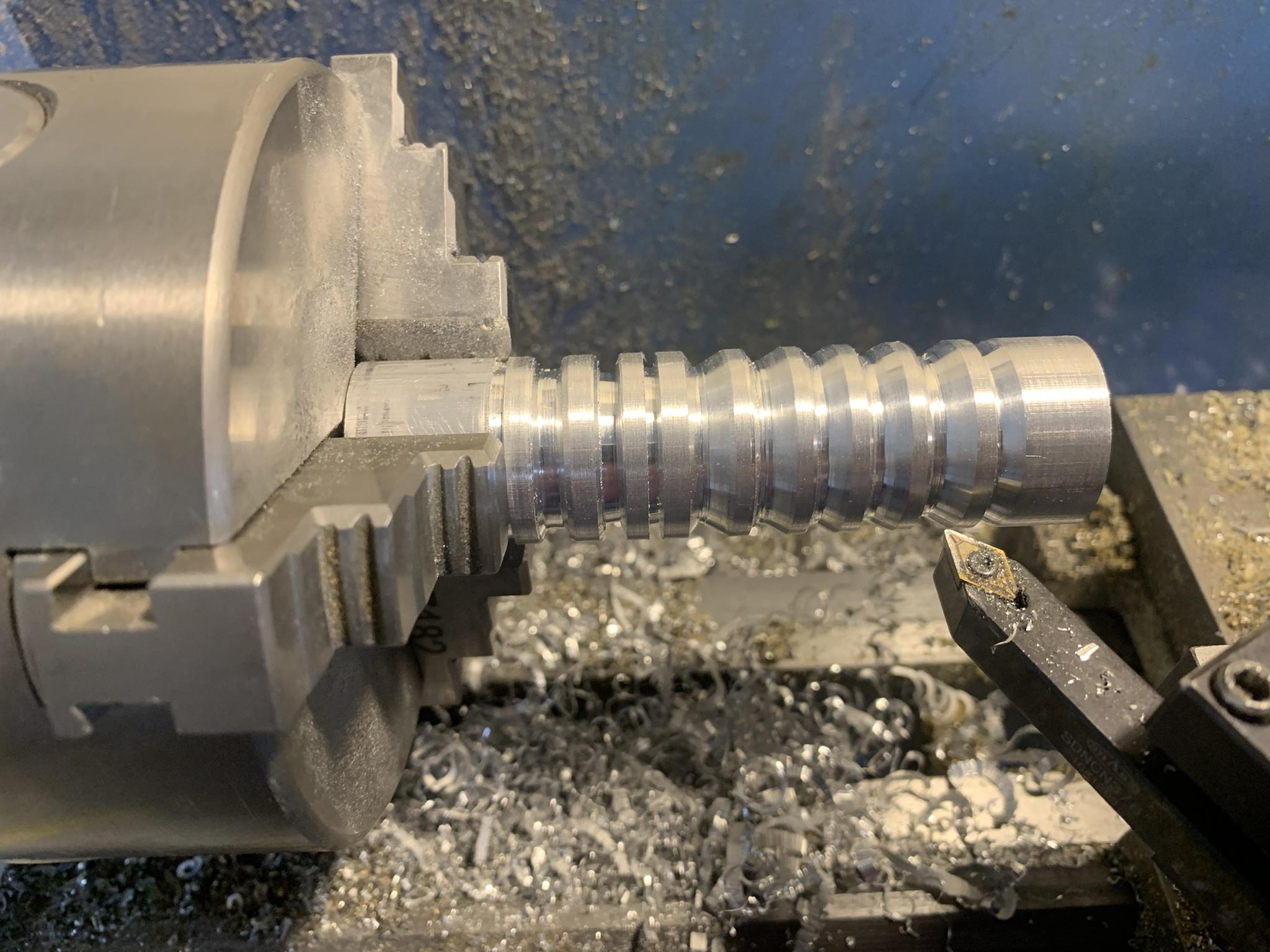 I used some JB weld and JB weld putty to fill in the cracks and round things up just like on the prop.
I also made the handle guard out of a 1/8" x 1/2" steel I found at Lowe's. I used my vise to clamp it and by hand I bent it, I got it exactly how I wanted the first try which usually doesn't happen.
I also had to drill a 3/4" hole for the back part that I made and the front end I made in the beginning. I used an end mill to drill the hole because I didn't own a 3/4" drill bit.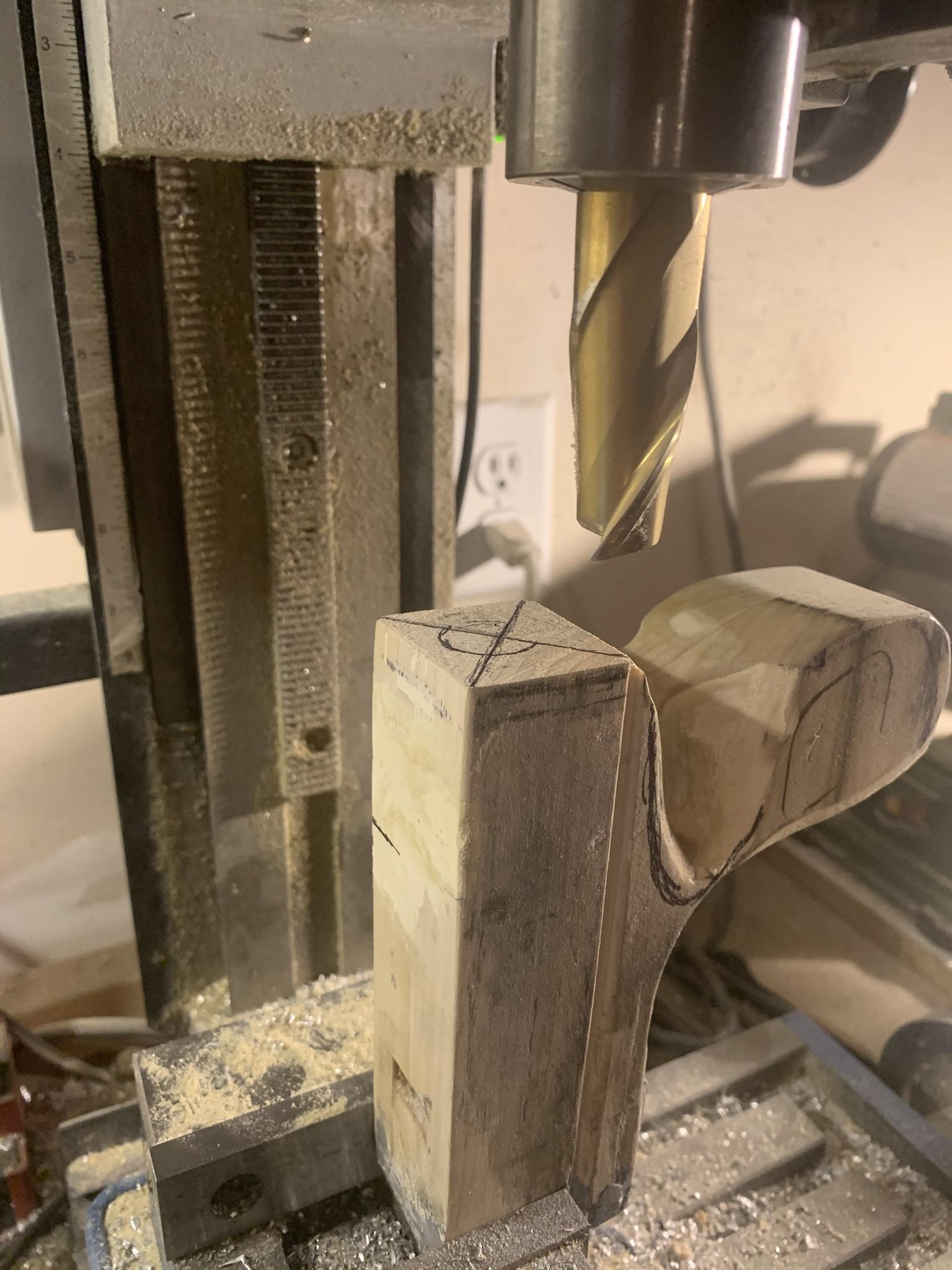 After a little Durhams wood putty to smooth out some cut lines and lots of sanding I'm ready to prime. Priming is nice because It can be sanded afterwars and will show you tiny flaws that may still need to be filled in. They stand out much better and can be seen after priming.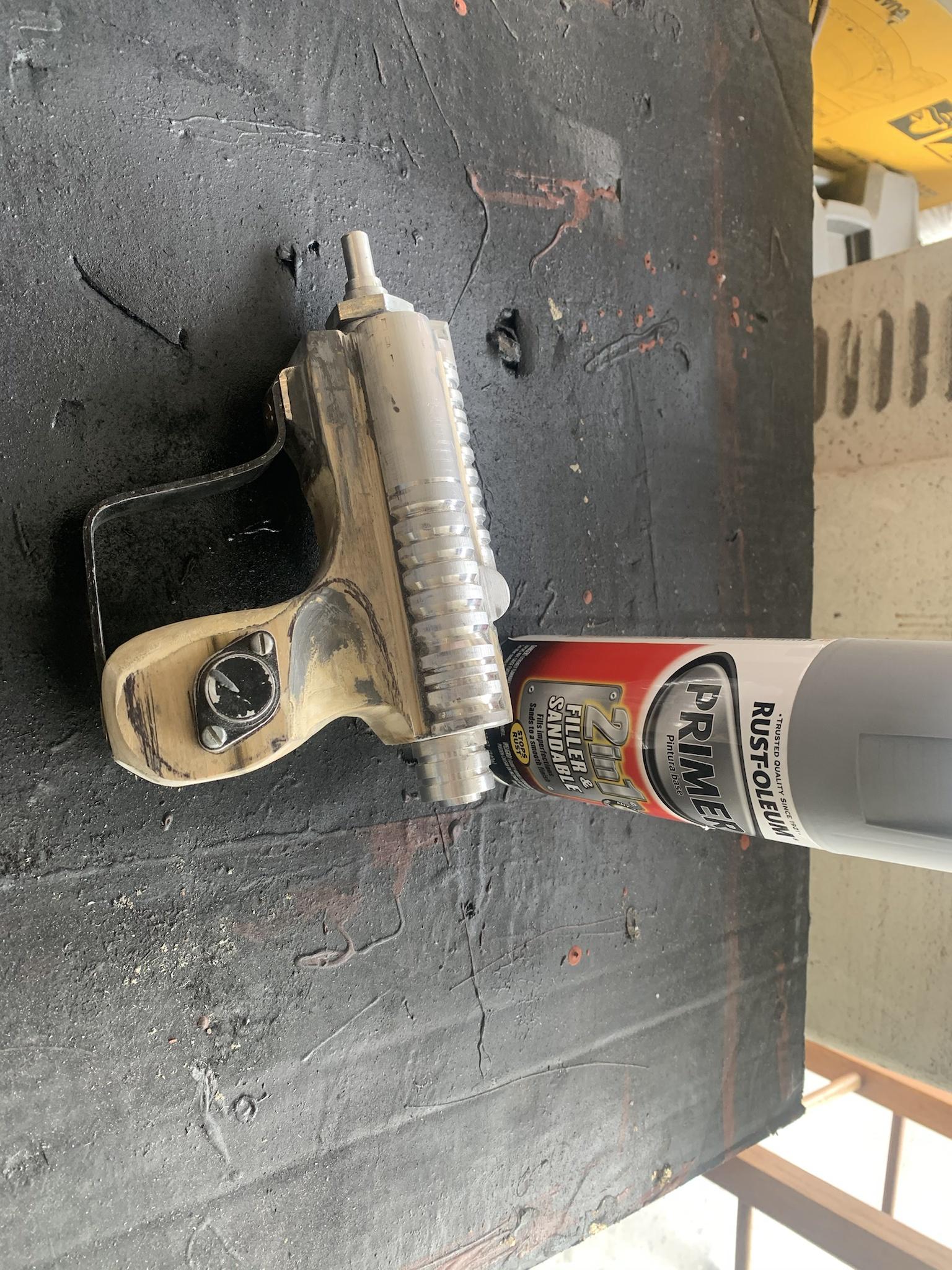 I'm waiting for the second coat of primer to dry after reapplying from filling in a few cracks and sanding again. To be continued...
Last edited: