oh no ...not another vs thread....not what your thinking lair folk...
i finally got my prop room back in order after the arnold show...it was a mess...
so yesterday me and my boys were just hanging out and they wanted to try on some of my pieces...what follows is the result of that...
it was fun.
without further build up my boys in The Batman vs The Predator
Bats had no idea
Battle royal
Face off!!!!
and of course the predator won!
i think they really like suiting up...call it a hunch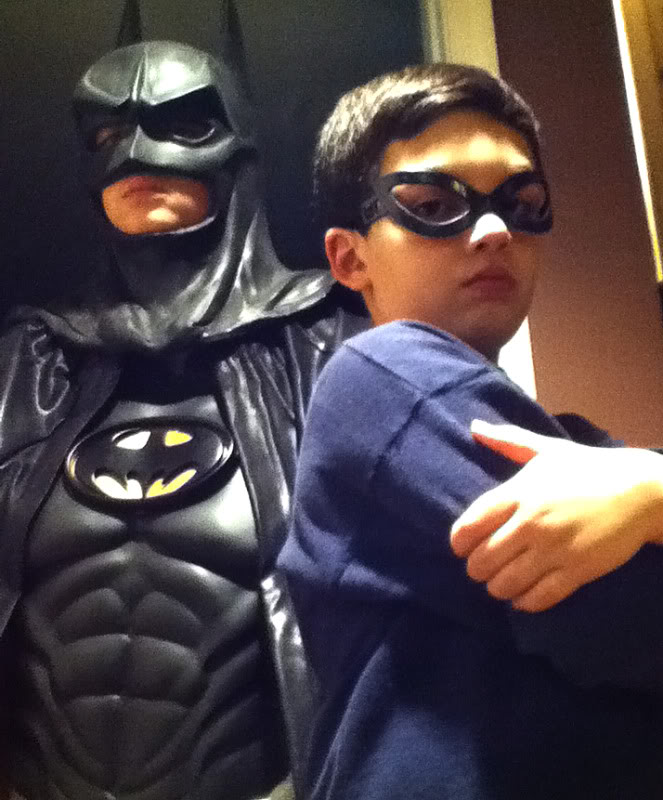 Great pose!!!!