Not much has changed since I gave up on my custom Berserk Wolf idea. Just the paint job. The only hard cash I had to spend was on my Rubies Berserker mask. I still have to create my neck ring, ankle armor pads, the fanny pack looking thing on the back of the belt armor, the fabric flaps on the belt, the boots, wrist computer, and the tri-barreled, rotating plasma caster. Mom's looking for sum good, cheap lasers for me to add to the laser housing. Compliments please and thank you, fellow hunters and huntresses!!!!
PS-Sorry in advance if these pics end up blurry.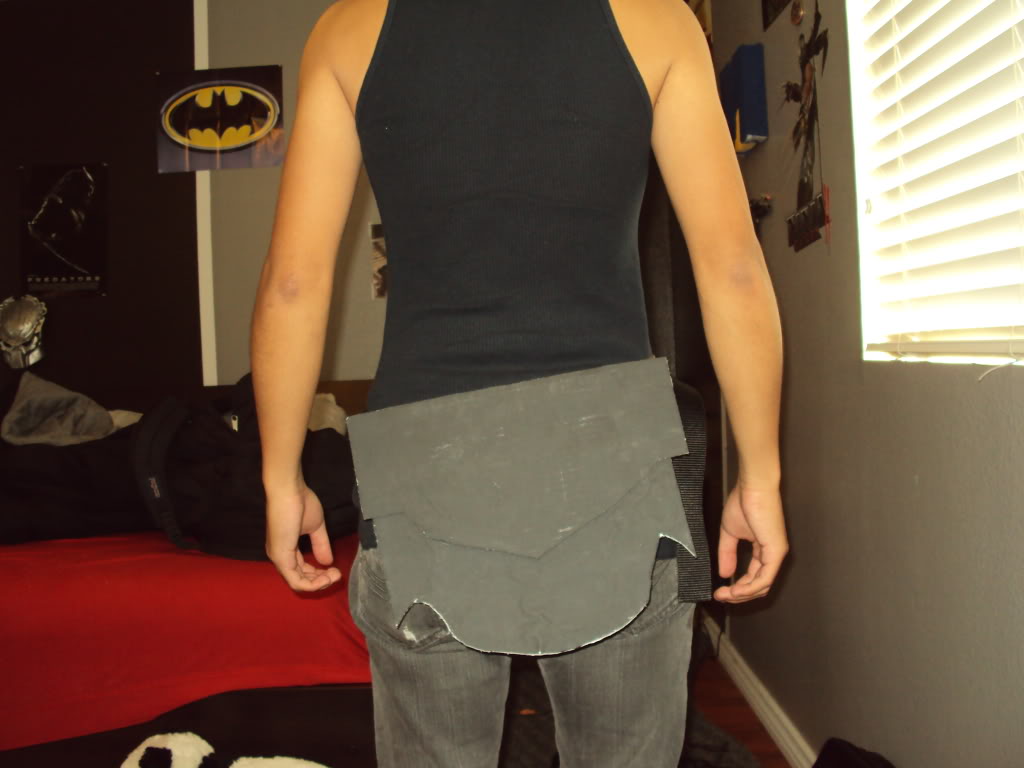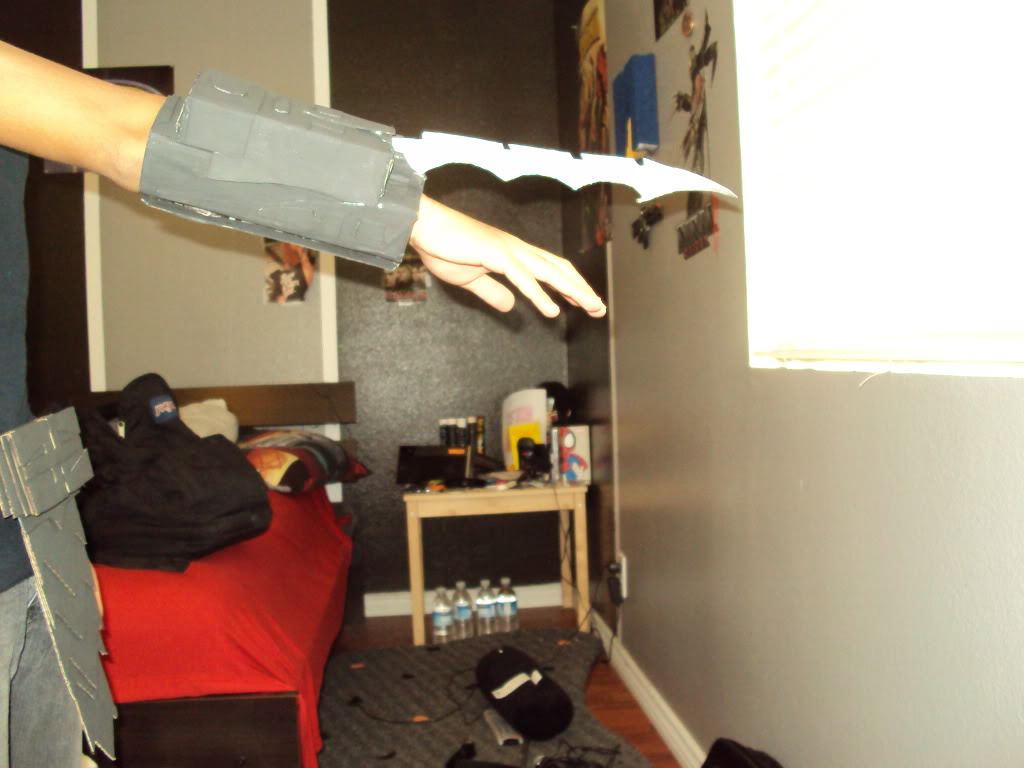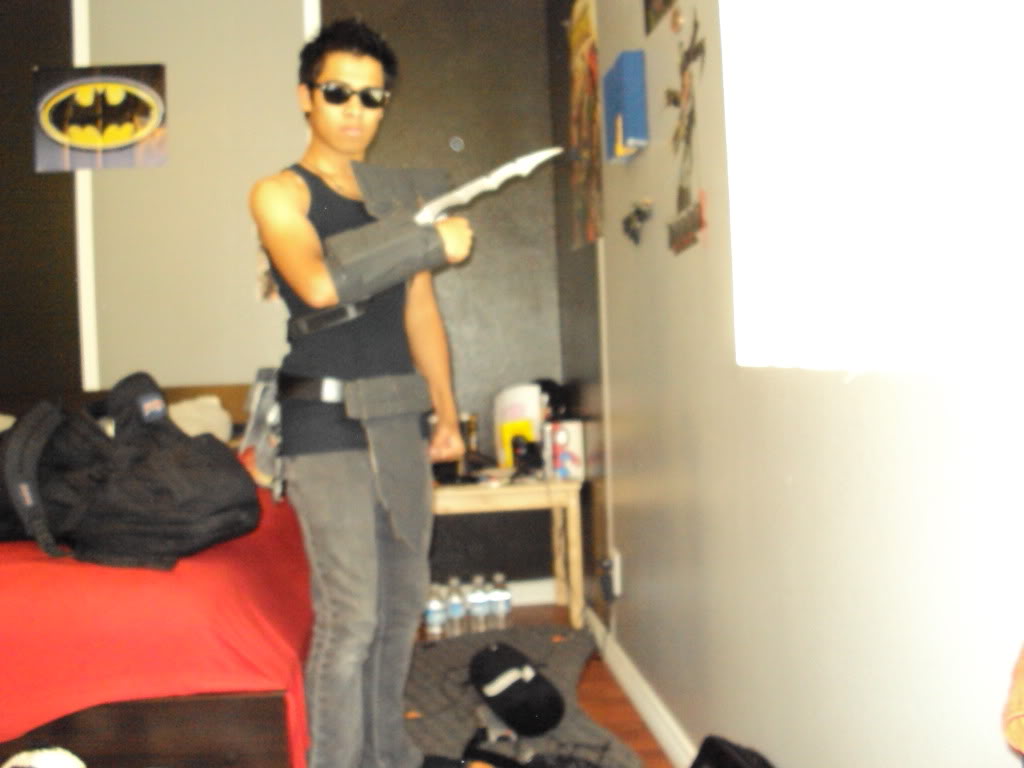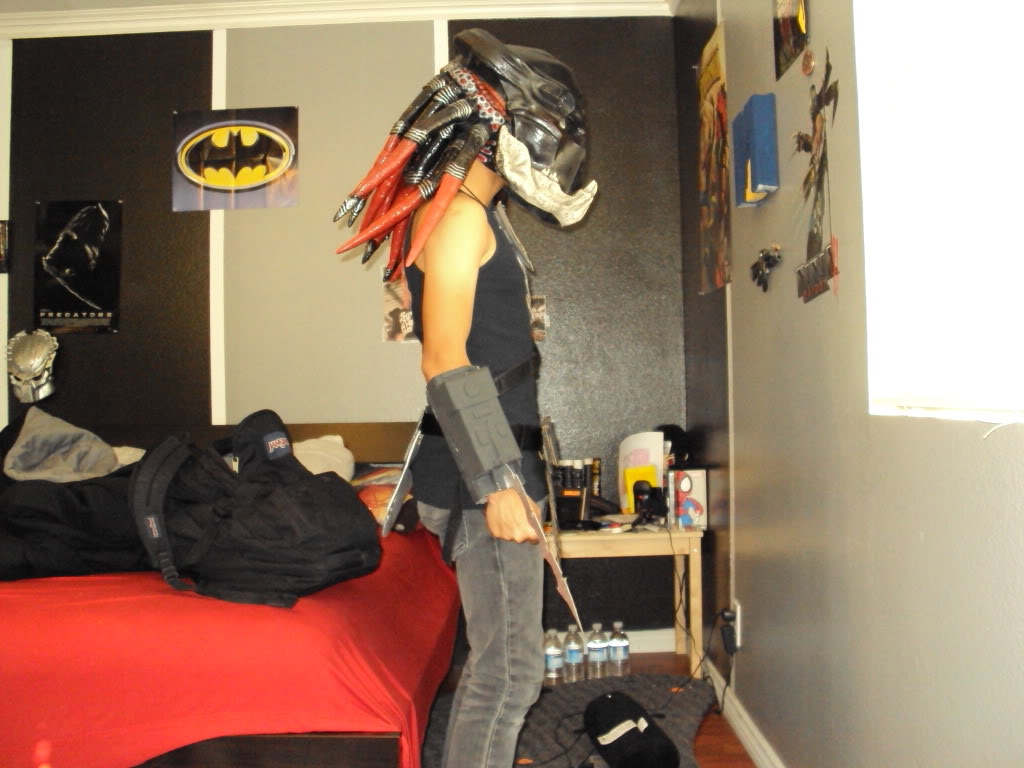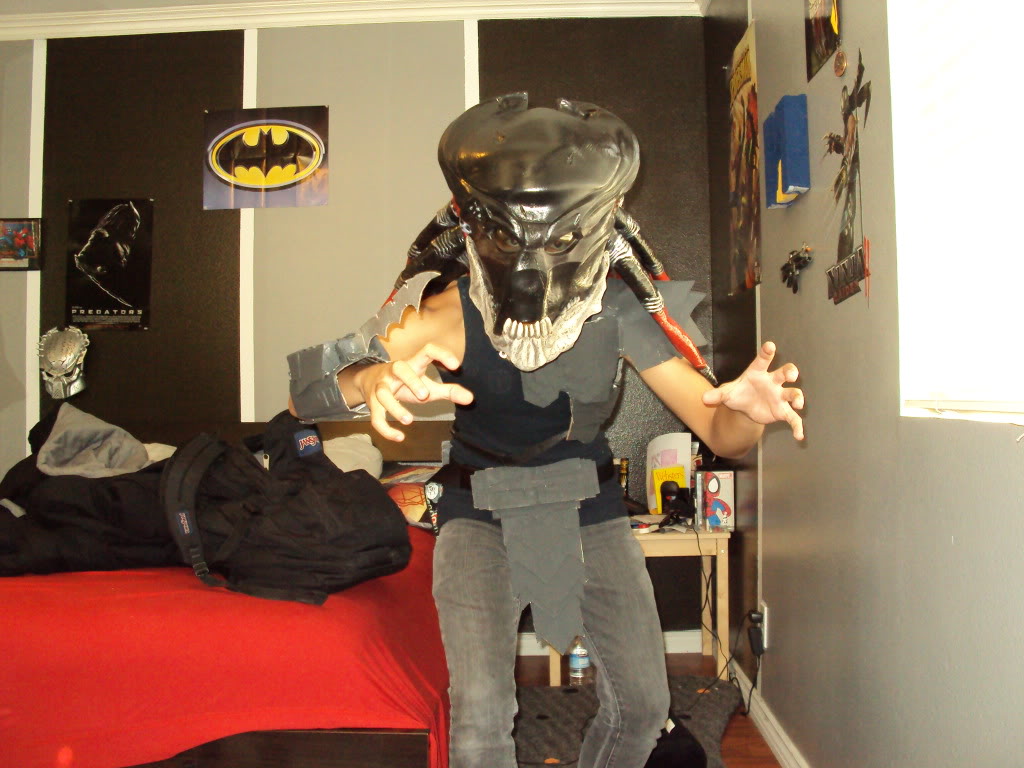 Well guys, I got my lasers from Casey and they are fantastic!
Updated pics 10/28/10
Photos with and without flash
Mirror pic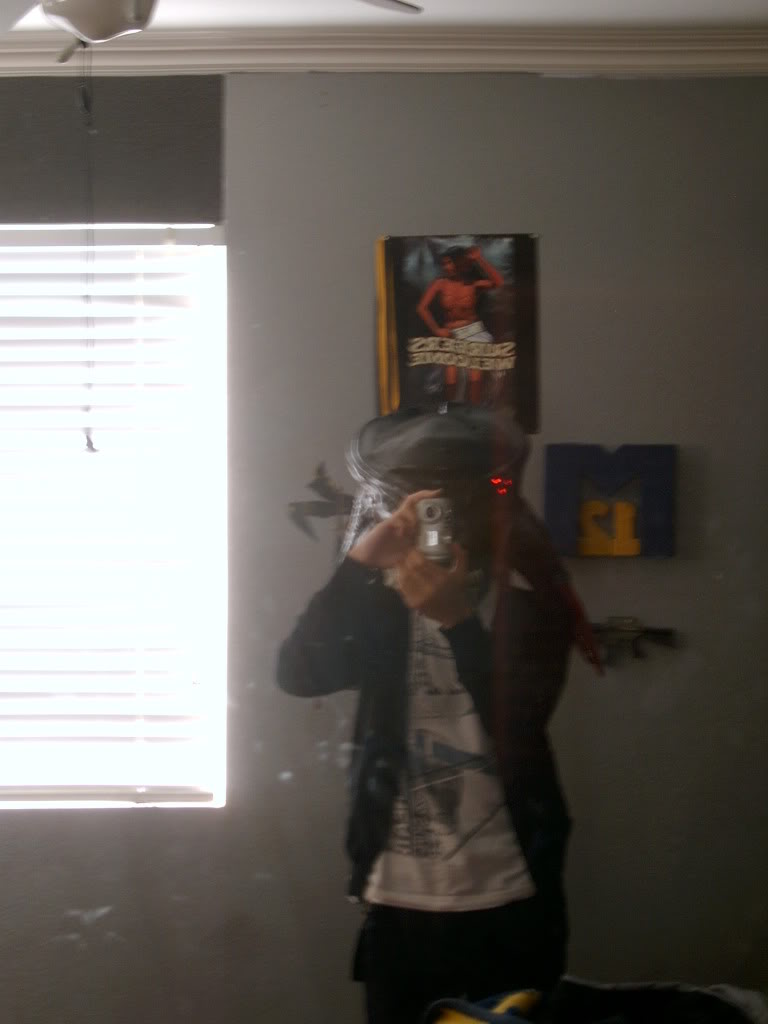 Wrist Computer (just need red paint for the buttons and I'm good to go with this part.)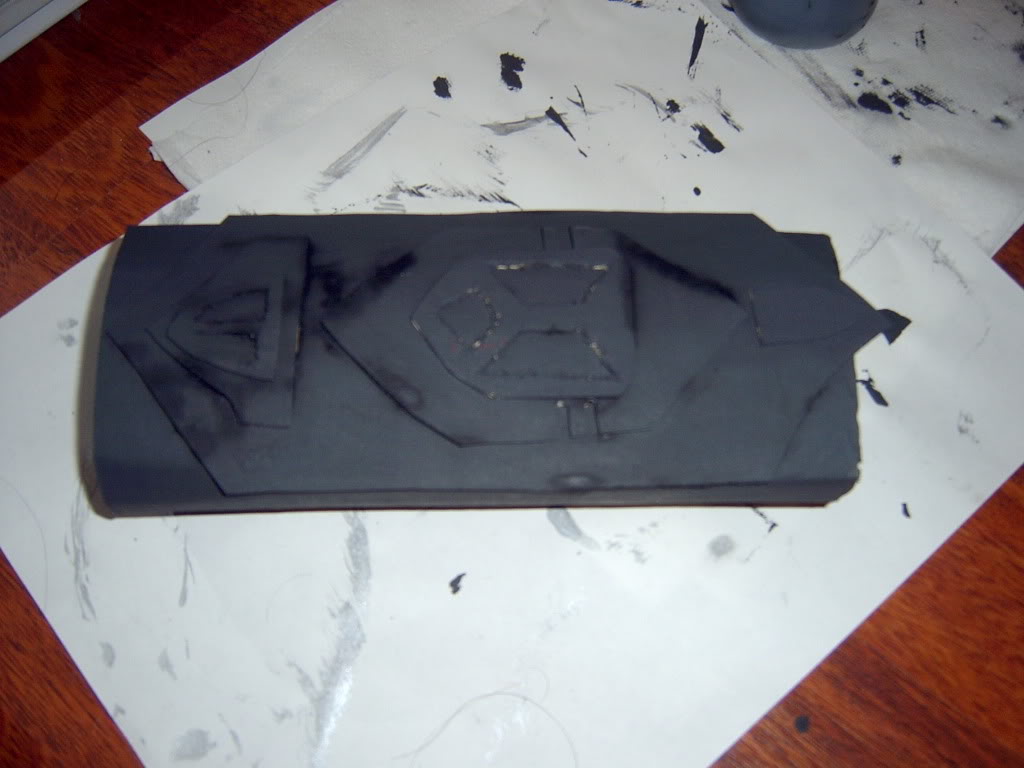 That's all for now guys. Yeah I won't be done with the full suit in time for Halloween so I'll just havta go and wear what I have. The shin armor shud be started and done on Saturday. (pix won't arrive til next Monday).
Here's a video review of my modified mask.
Rubie's Berserker mask with lasers installed