This is the Predator costume from the Rubie's with lots of modification that I did it for my frd .
Wat I have done is to repainted all the armor parts and the helmet .Cause it all comes with back before , and the jaw bone on the helmet is just too white .
The leg piece is from the Ice hockey leg pat , and the feet is the CREATURE FROM THE BLACK LAGOON FEET which I bought it on Ebay .
The worse thing about the costume is they used a very thin and soft EVA to do the armor parts which makes it looks horrible ,so I have to put alot of platform underneath the armor to make it looks more good and armor-like . And the skin jumpsuit r huge , if u want to make it more skin-like , u have to cut it and sew it back the size u want . Other than that , the costume r worth it for that price !!
My frd is 6'3 as normal , 6'9 6'10 with the suit ,and he loves it !!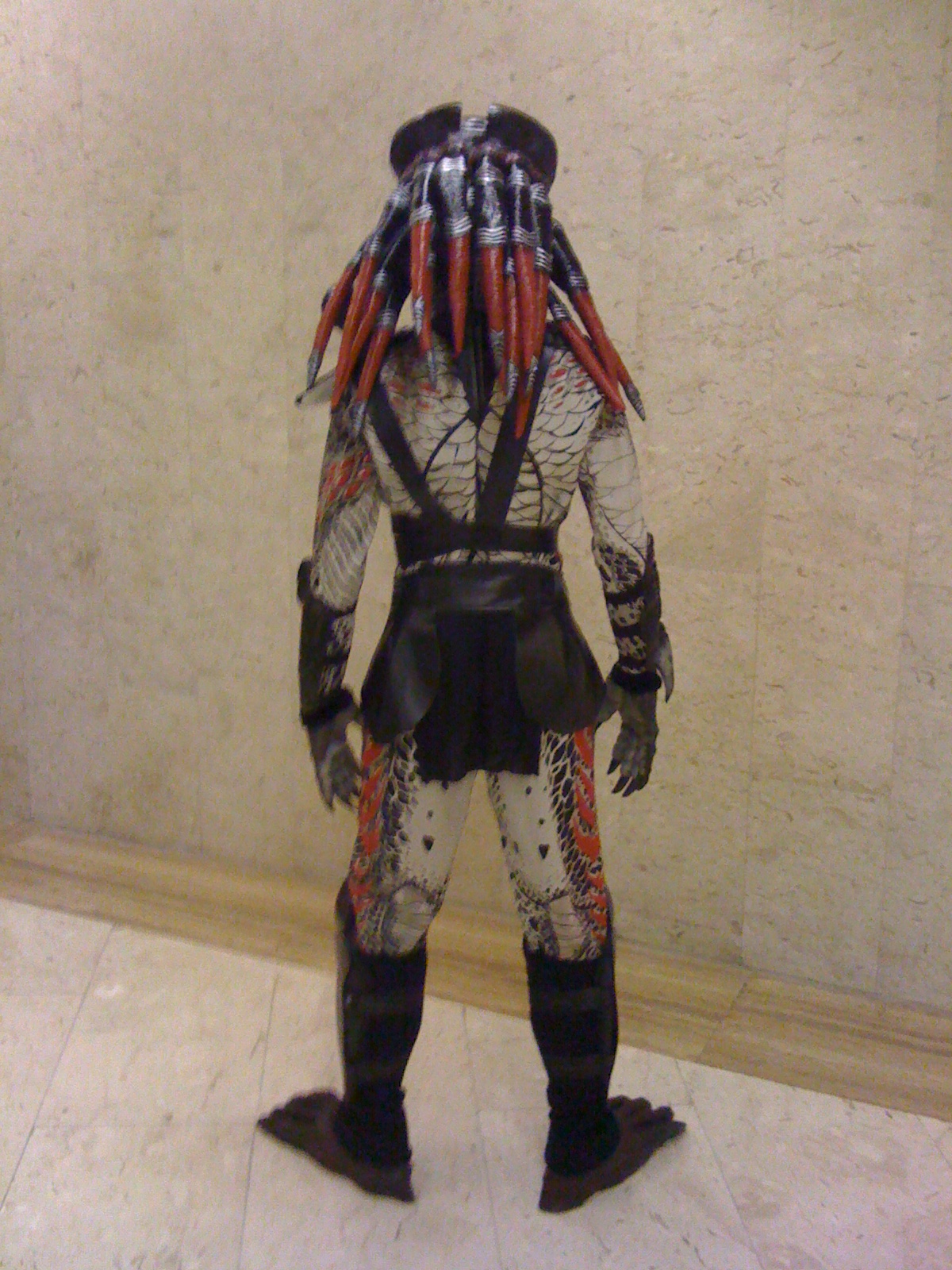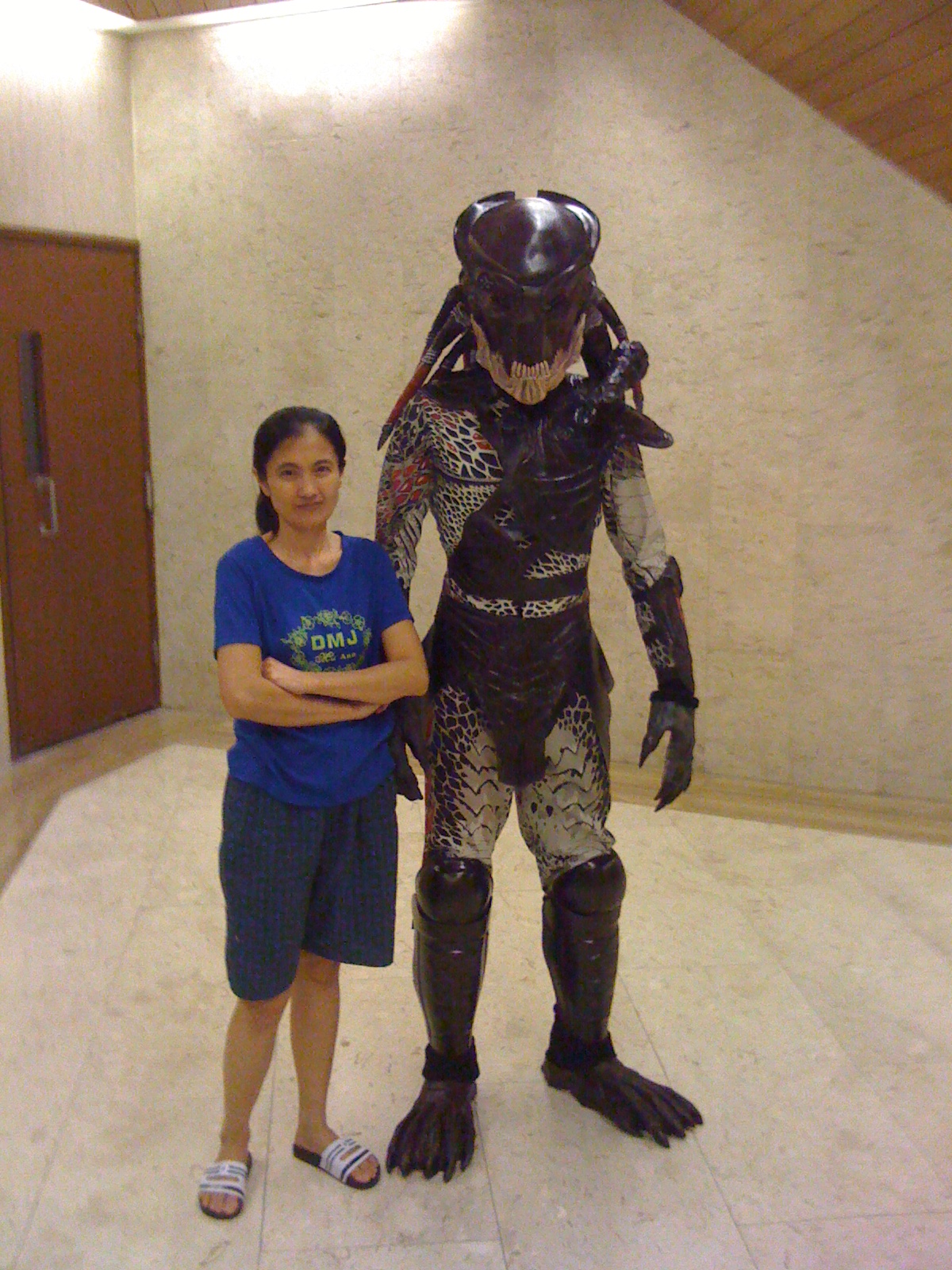 Last edited by a moderator: