Hello, all! I'm a long time lurker and just recently decided to join and share some of the small projects that I work on. I thought I'd start with the lightsabers that I have and work on. Here's a wide shot of them:
The first higher end on I got was the Saberforge Luke. I got it in 2015 when I was working on my Jedi Luke costume. I've done very little to it; only trimming down the inner bit on the emitter and adding a Vader's Vault blade plug.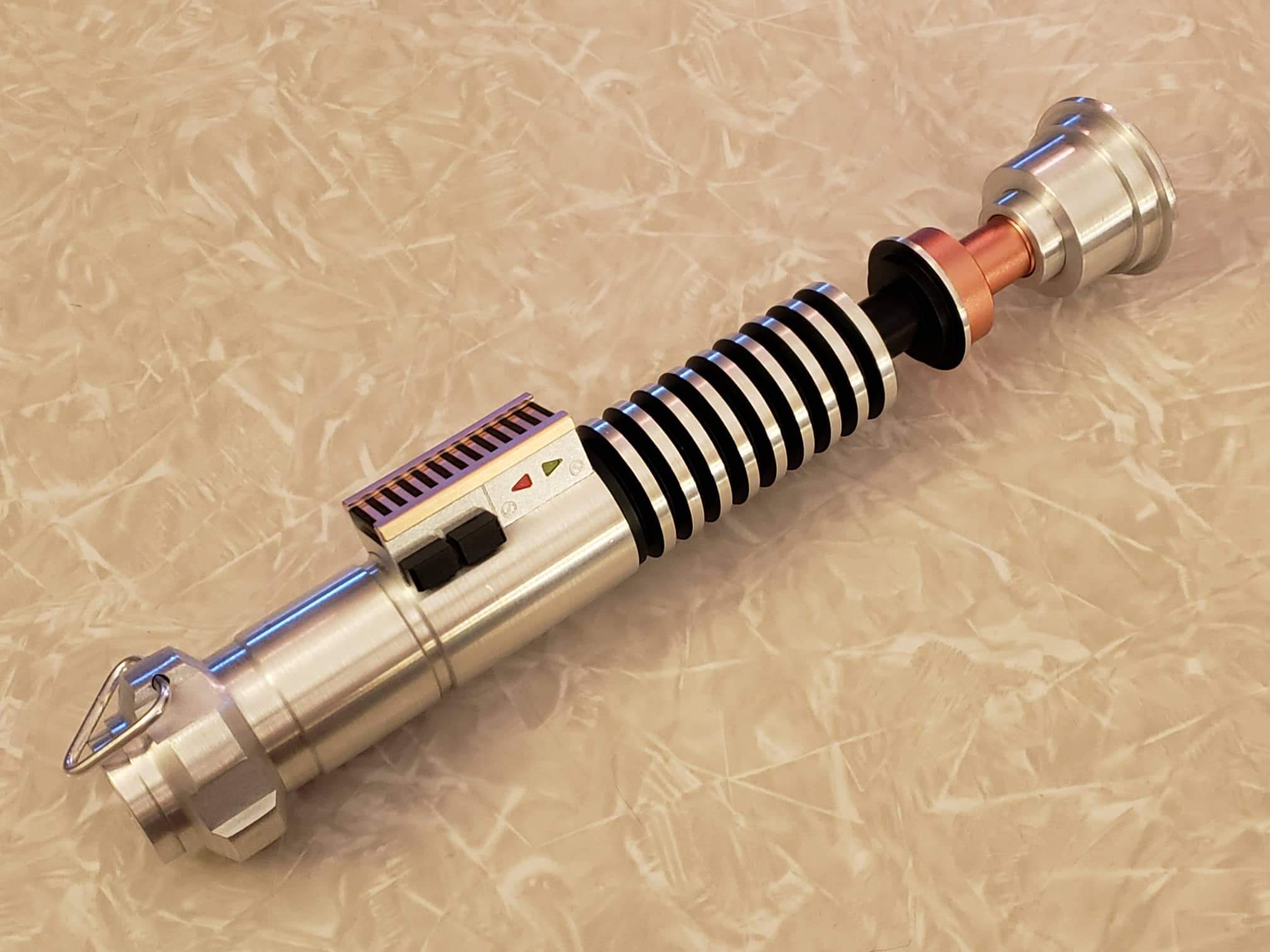 My next saber was the Graflex ESB I got from Vader's Vault. This was an early run for them, so I have done many things to tweak it. This included a plate for the bottom, replacing the screws, painting the red buttons, and putting on a Roman's clamp with Slothfurnace card.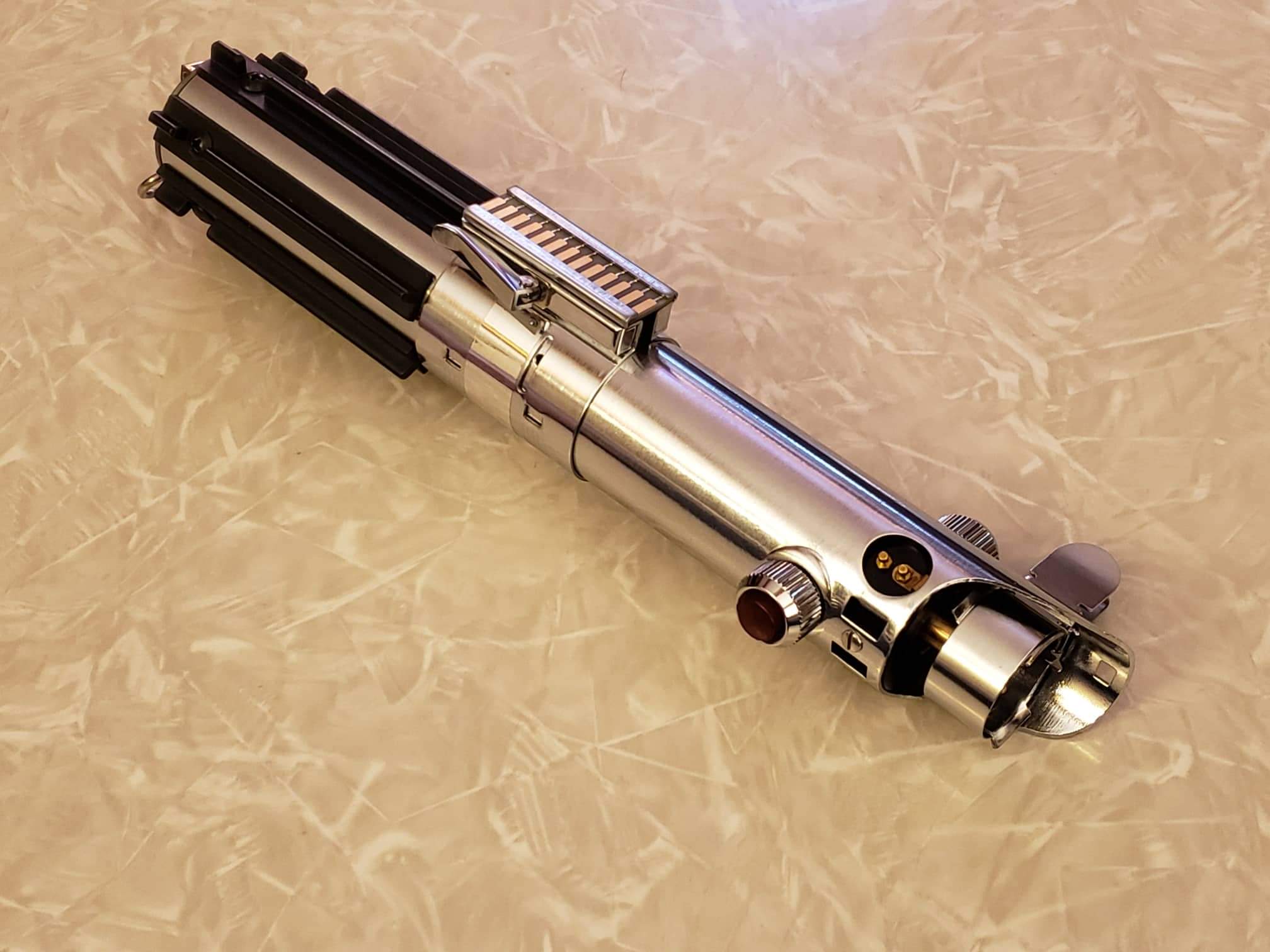 I then got the Disney Park's Rey and Kylo. I know there are a fair amount of inaccuracies, but I'm pretty happy with the overall look. I have been tempted on converting at least the Kylo at some point.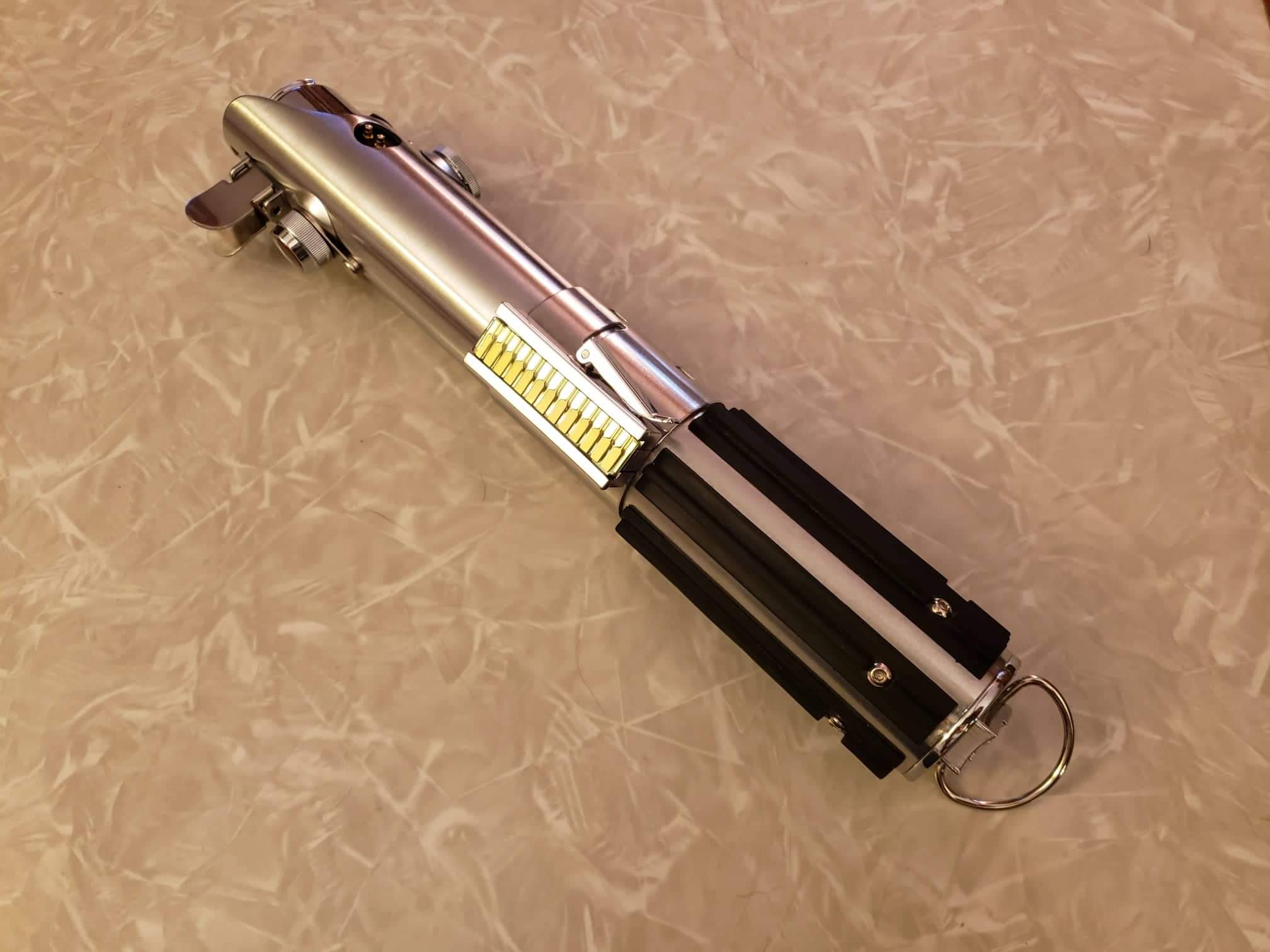 The next saber I wanted was Old Ben's. And since I was starting to get the saber installing bug, I decided on the most accurate Mk1 I know of: Roman's. The only thing I have altered on it (aside from the install) was dry brushing the grenade a rusty brown and getting one of the newer sink knobs he has made since my initial purchase. Truly a thing of beauty and my favorite saber.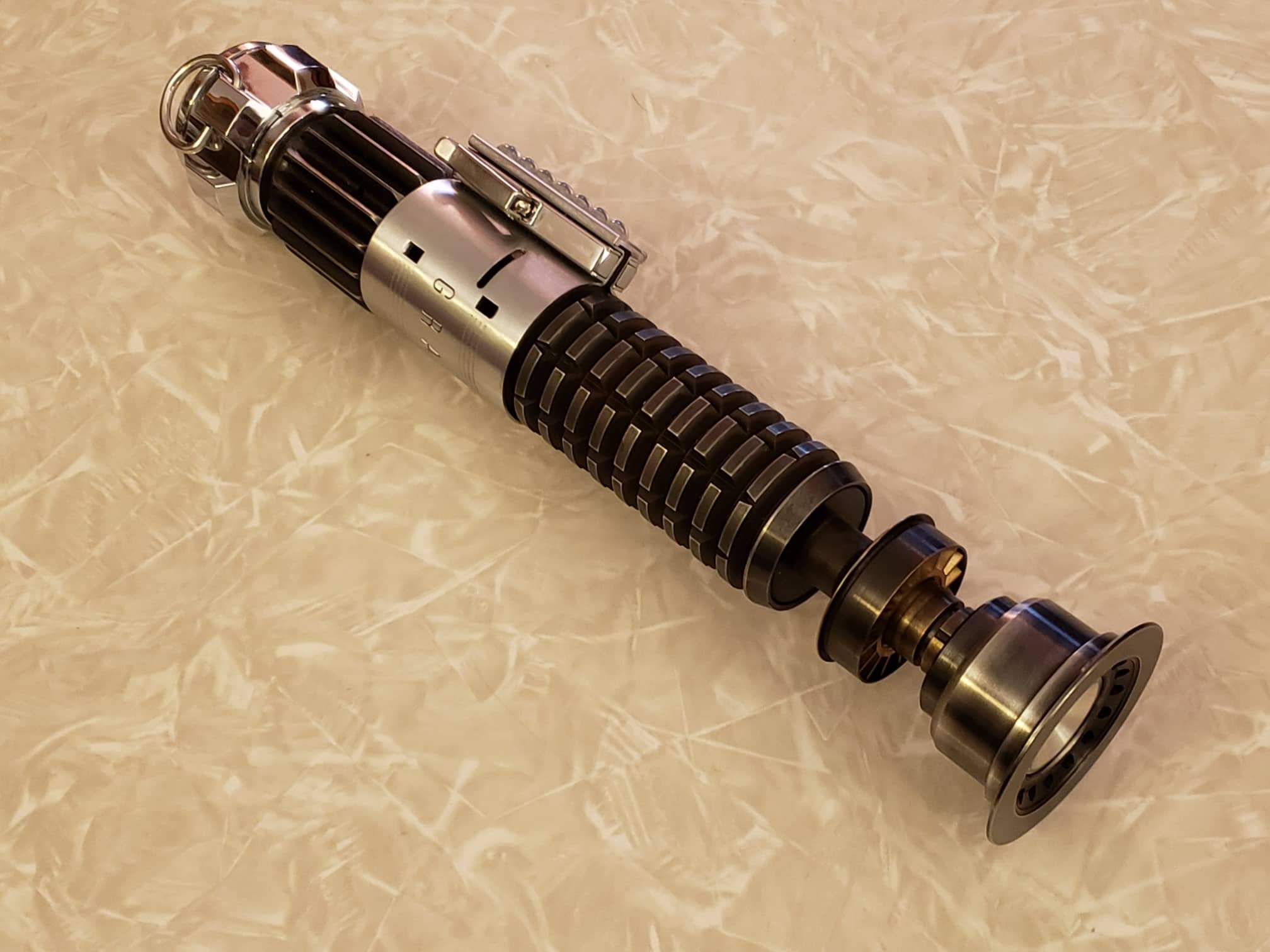 When I installed the old Ben, I decided to take a crack at converting a Hasbro Vader I had gotten in 2015. I made my own blade holder using a PVC coupler, and then added a bubble strip and knobs from Wannawanga. I decided to try and give the appearance of the circuit board that is definitely under the ESB saber. (I know this is ANH, I just like the look/consistency)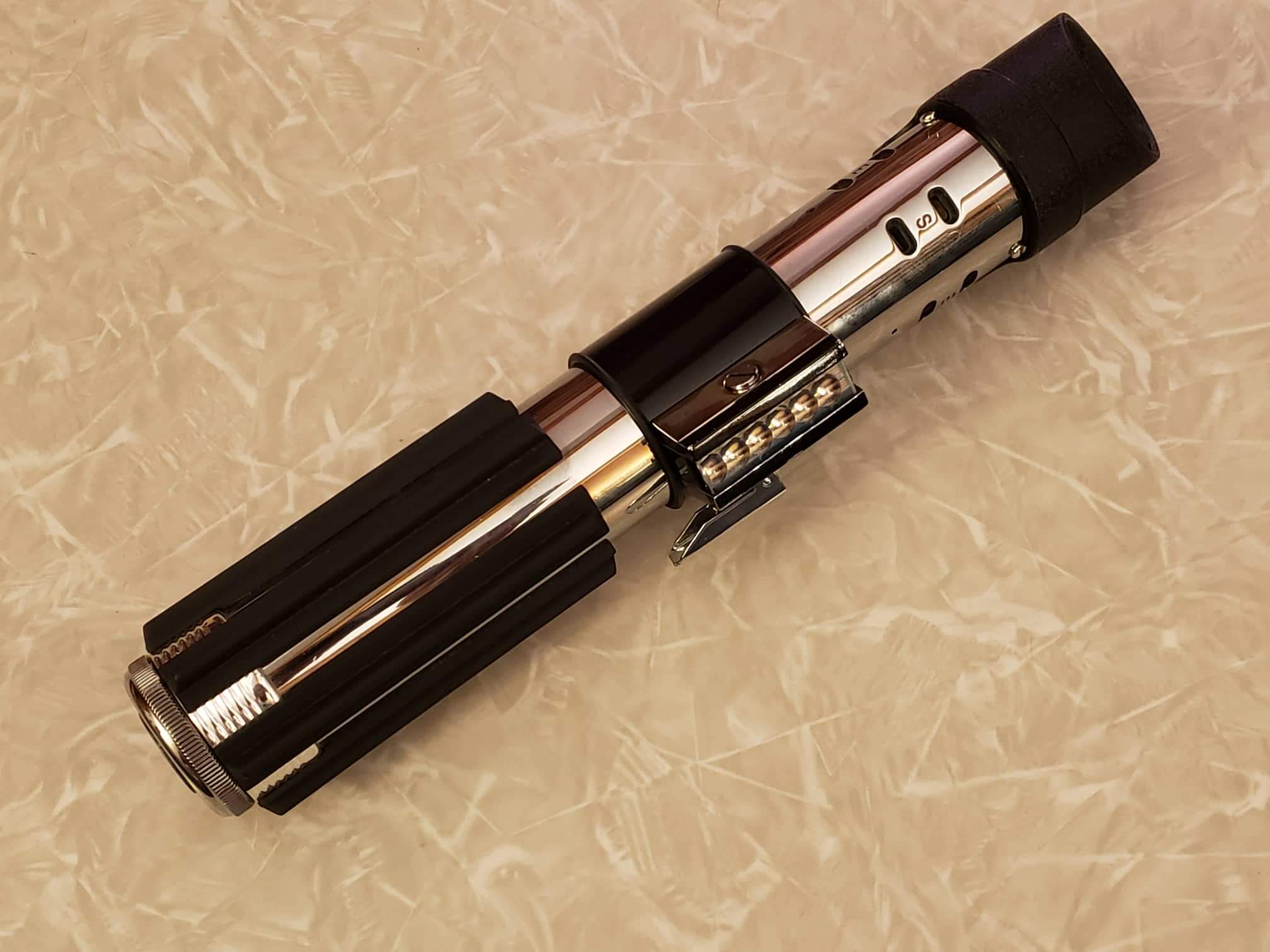 I recently picked up the reforged Skywalker and Ahsoka from Galaxy's Edge, and am rather happy with them, though they are substantially quiet even compared to a Hasbro or the Disney Park's sabers.
The saber at the bottom is my custom Rey. It is an Etsy 3D printed kit from 3dcauldron. I sanded, painted, and wrapped it with some cloth I had laying around.
My current project is the V2. I've had it for about half a year, but I'm just now feeling brave enough to tackle it.
Last edited: