This particular build was relatively easy, but figuring out how to scale the design to fit a specific space. Too many pictures to post, but I will post any information that is requested. I have pdf, vector, some 3D files, dimensions, angles and materials BOM. The event was hosted by (IG @blacklotusclothing)
Beetlejuice Fireplace: Beetlejuice Fireplace
Beetlejuice sign: Betelgeuse Sign... yes Betelgeuse. Beetlejuice flashing sign.
The Shack:
The Shack, the useless garage turned Halloween party and set build.
Dante's Inferno Room: Beetlejuice Dante's Inferno Room
Nightmare before Christmas: Nightmare before Christmas Halloween party set build.
The Goonies Halloween party Sett: Goonies Themed Halloween party build.
Creating the Dante's inferno room from the Beetlejuice movie.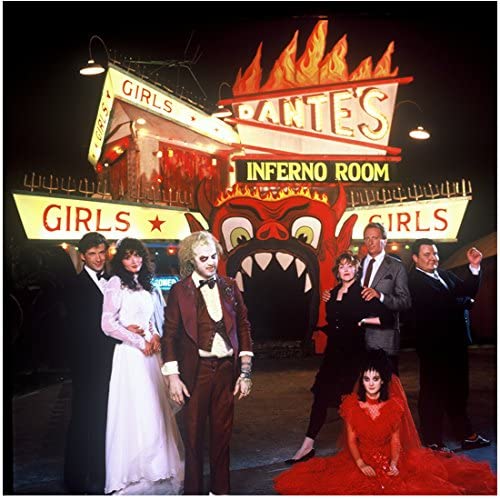 BEFORE: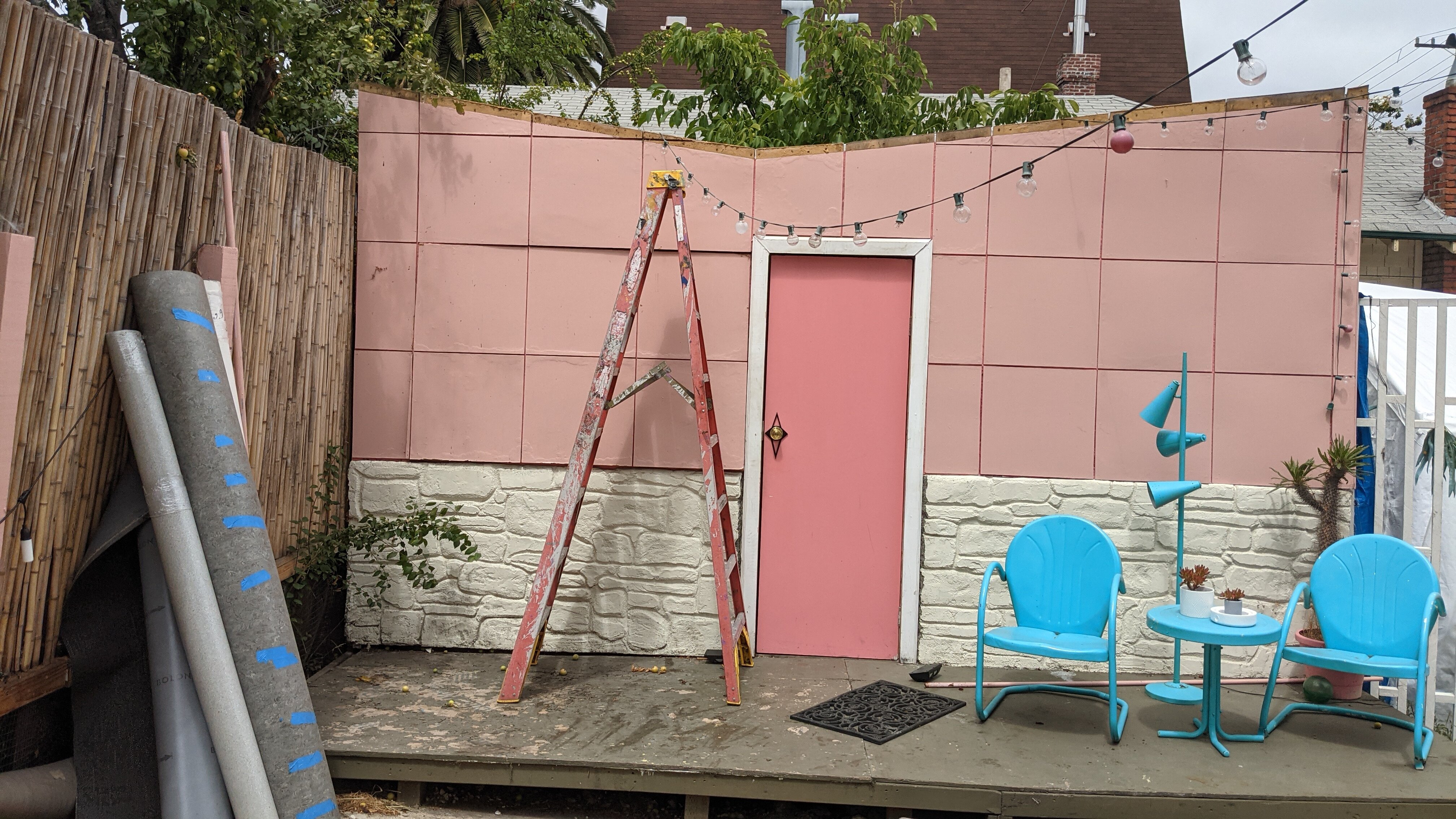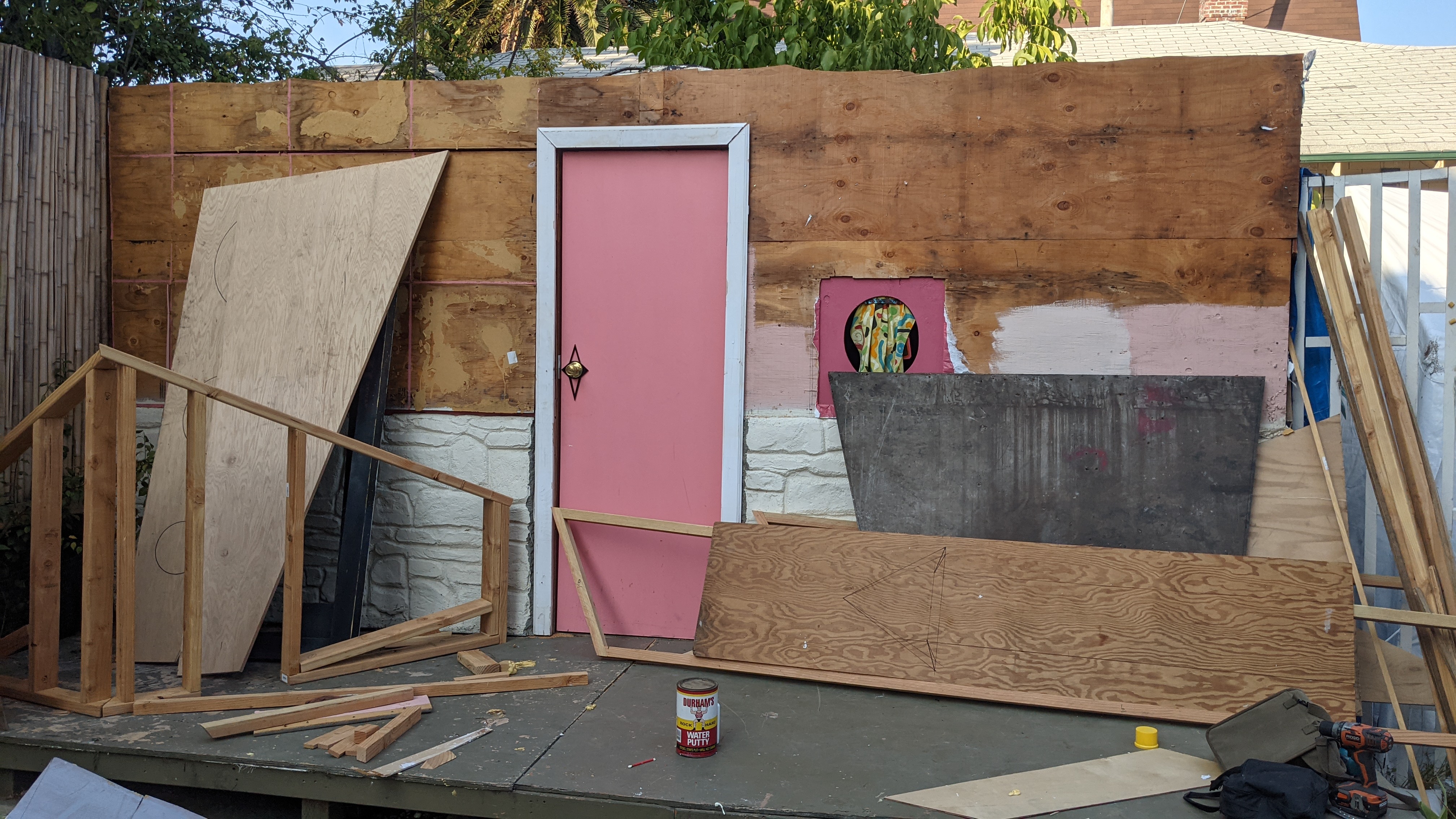 AFTER: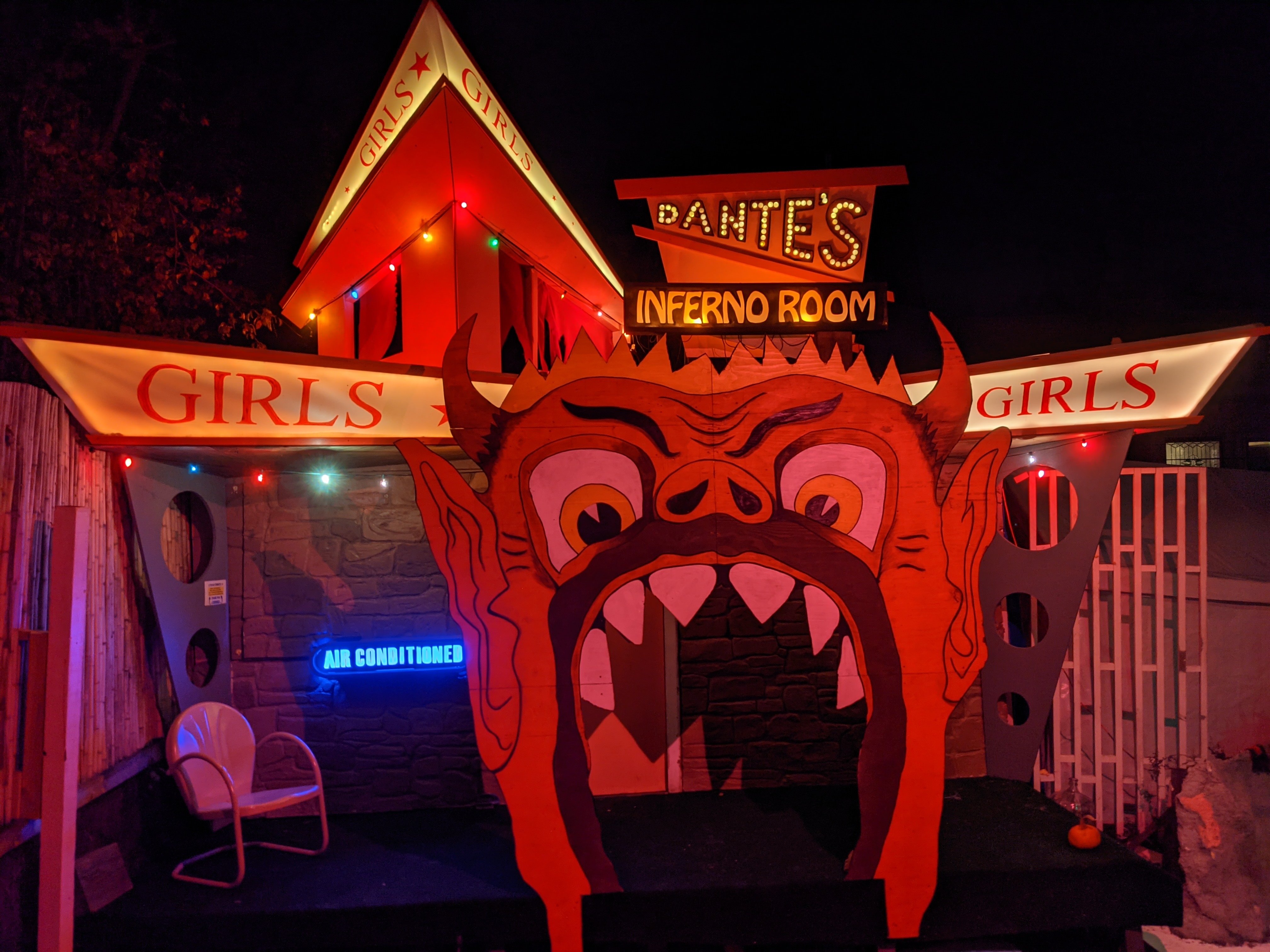 I used forced perspective to make the awnings look like they're extending outward. The right side does extend a little... but the signs are tapered and angled forward.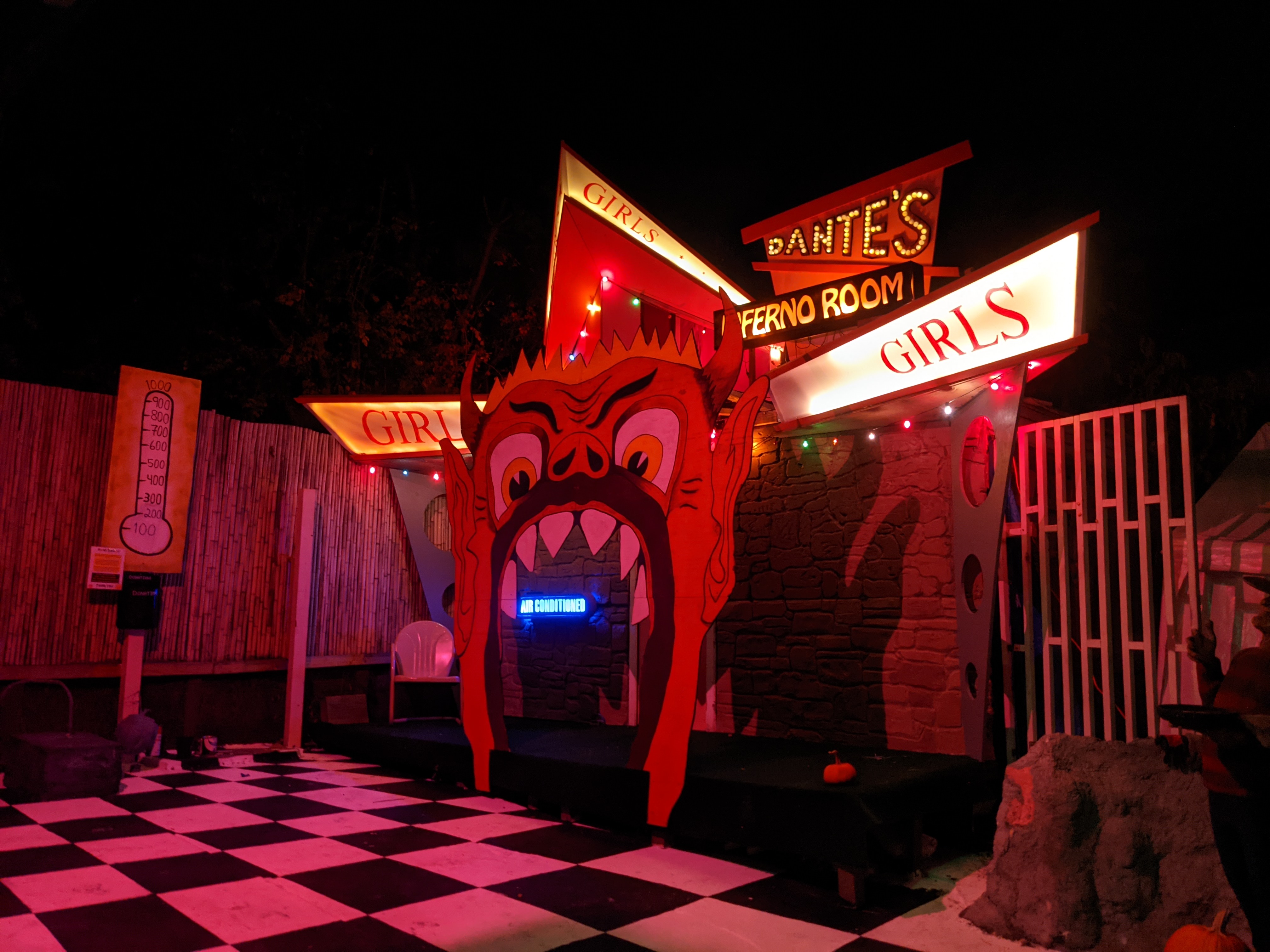 Materials were mostly scrap, free craigslist finds, and very little purchased materials.
I can make all details, fonts, and dimensions available for Inferno Room light box, dantes inferno sign, girls sign, air conditioned sign, and demon head art upon request.
Last edited: