Sr Member
RPF PREMIUM MEMBER
In light of Angela Lansbury's passing, I thought I'd share this homage to the Bayeux Tapestry-style
Bedknobs and Broomsticks
title art that I recently commissioned: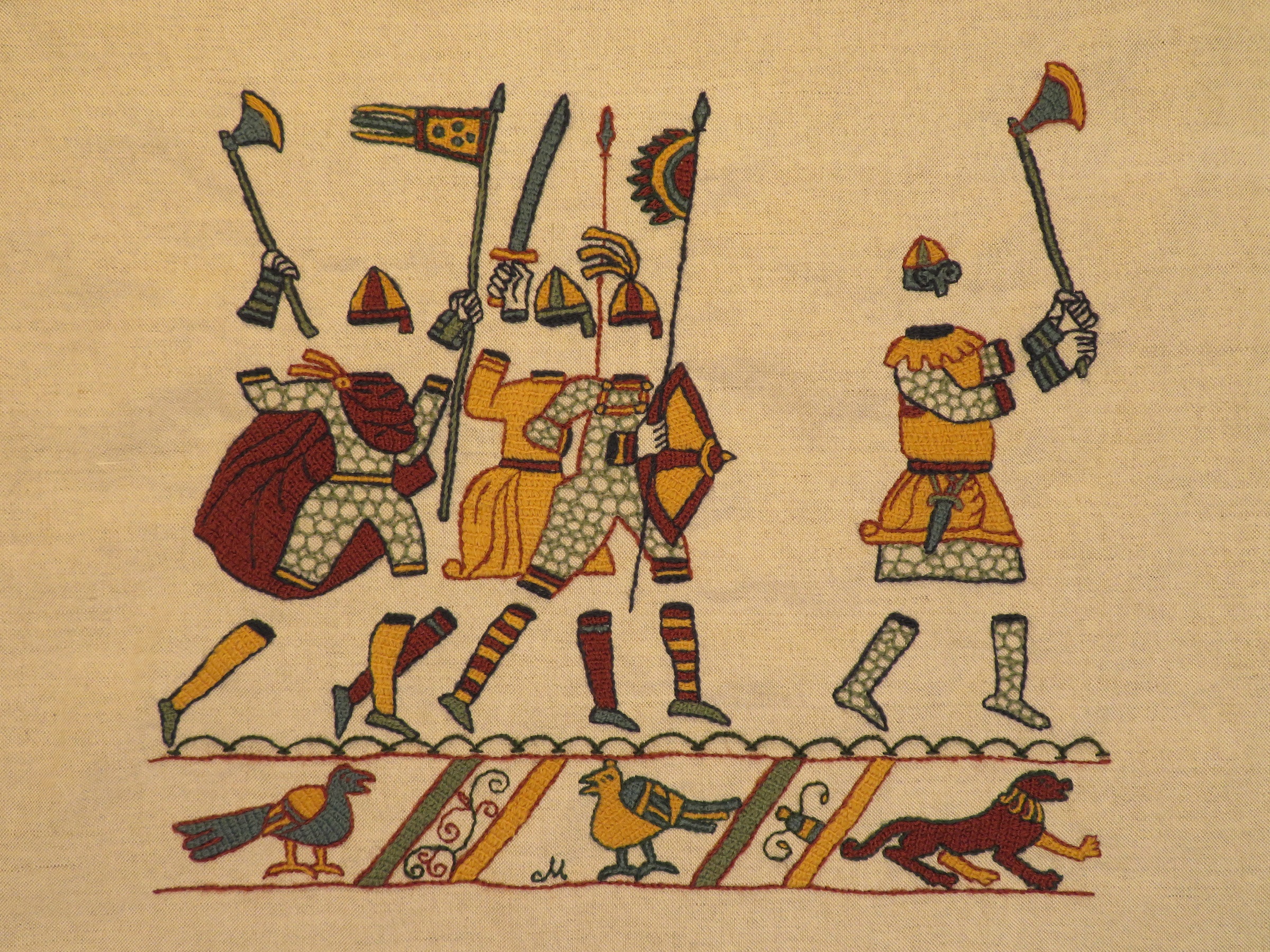 This started a few months ago when I stumbled across a story about Mia Hansson, an embroiderer in England who after six years is currently 55% of the way towards single-handedly replicating at full-scale all 224 feet of the Bayeux Tapestry (technically an embroidery rather than a true tapestry):
Mia Hansson has spent over five years getting to the halfway point of her recreation of the Bayeux Tapestry. | ITV News Anglia
www.itv.com
Note that the reporter makes a slight misstatement – she'll actually be the first woman but third person to achieve this, as a pair of Canadian men (the second of whom died just a few years ago) are understood to have independently created their own replicas between ~1985 and 1996, one of them briefly featuring in 2014's
The Monuments Men
. [Other replicas have also been made either partially, at reduced scale, by groups, or in different mediums.] Still, a mindboggling goal and already at this stage an astonishing feat.
Since the
Bedknobs
title sequence was obviously based on the Bayeux but accomplished by illustrator David Jonas in what appears to be ink and watercolor, I've long thought that it would be incredible to see it translated back into embroidery, yet there seems to be no sign of anyone having done so. Figuring that Mia Hansson's project makes her arguably the most experienced Bayeux embroiderer alive, I inquired about a small commission, and she enthusiastically accepted!

Once I'd mocked up the scene by photoshopping enchanted armor elements from two shots and border elements from a third, Mia scaled and drew outlines onto the fabric in pencil (4 hours), then embroidered the outlines and chain mail (13 hours), and finally embroidered the fill (15 hours). She even kindly fulfilled my request for all seven colors that she's using on the Bayeux to be incorporated: red, yellow, dark blue, light blue, dark blue-green, dark green, and light green (intended to represent her best approximation of how the colors would have looked new).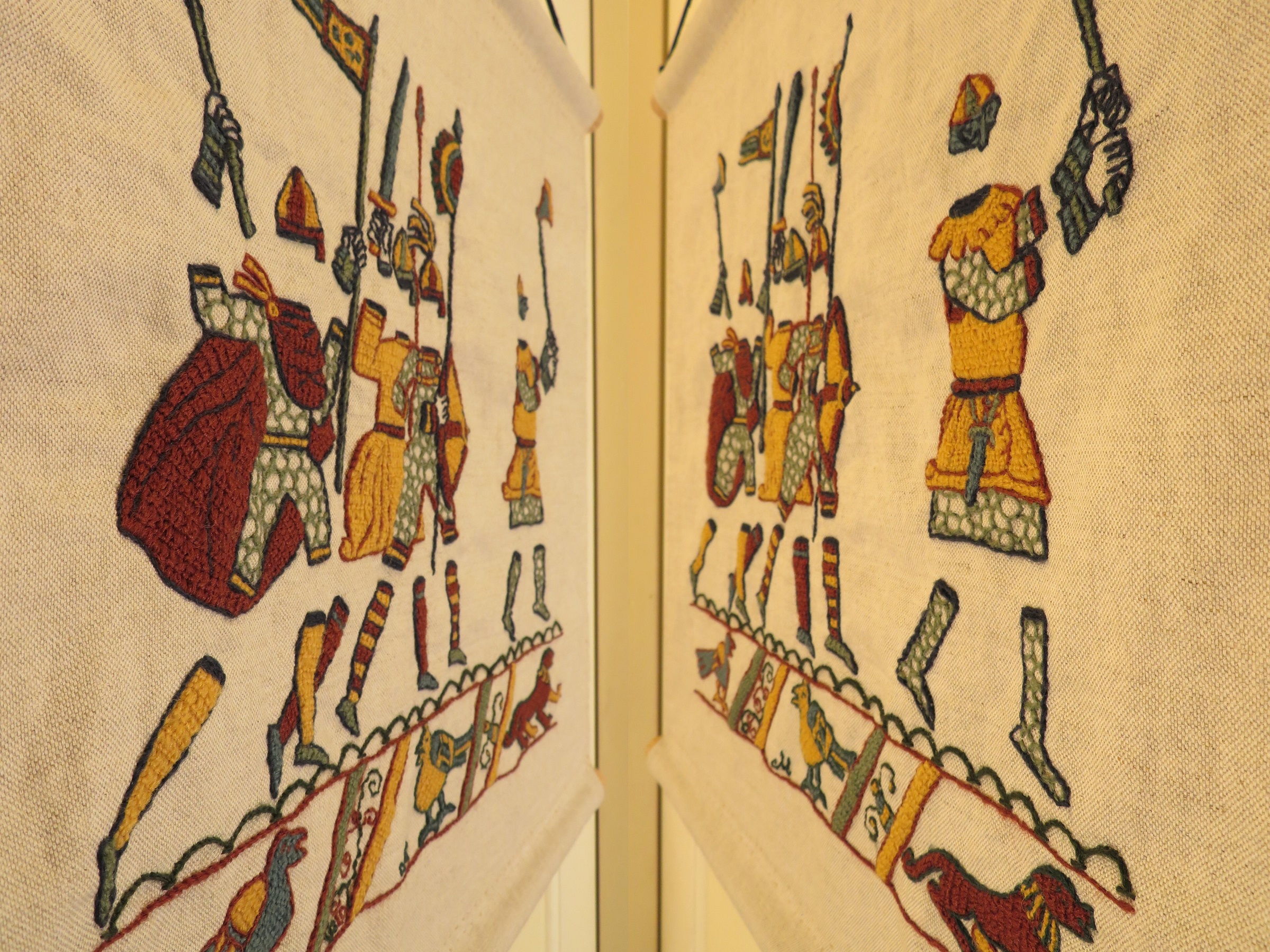 Dimensions of the design are 16 inches by 13.5 inches.
If anyone's interested, you can follow Mia's continued progress here (FYI she's originally from Sweden, so posts are occasionally in Swedish):
This is a documentation of the full scale Bayeux tapestry replica that I aim to make, based on a handicraft interest rather than a historic one. I started the project on the 13th July 2016 and since...
www.facebook.com
Last edited: