While I hunt or wait for accessories for Faramir, Flynn Rider, or the Dread Pirate Roberts, I figured I'd use some of the experiences from these builds and build a replica I've wanted since I was a kid: Robin Hood, specifically his Season 3 outfit.
Say what you will about the campy show, I've quite enjoyed rewatching it on the CW Seed, and it's provided a slew of clear screenshots: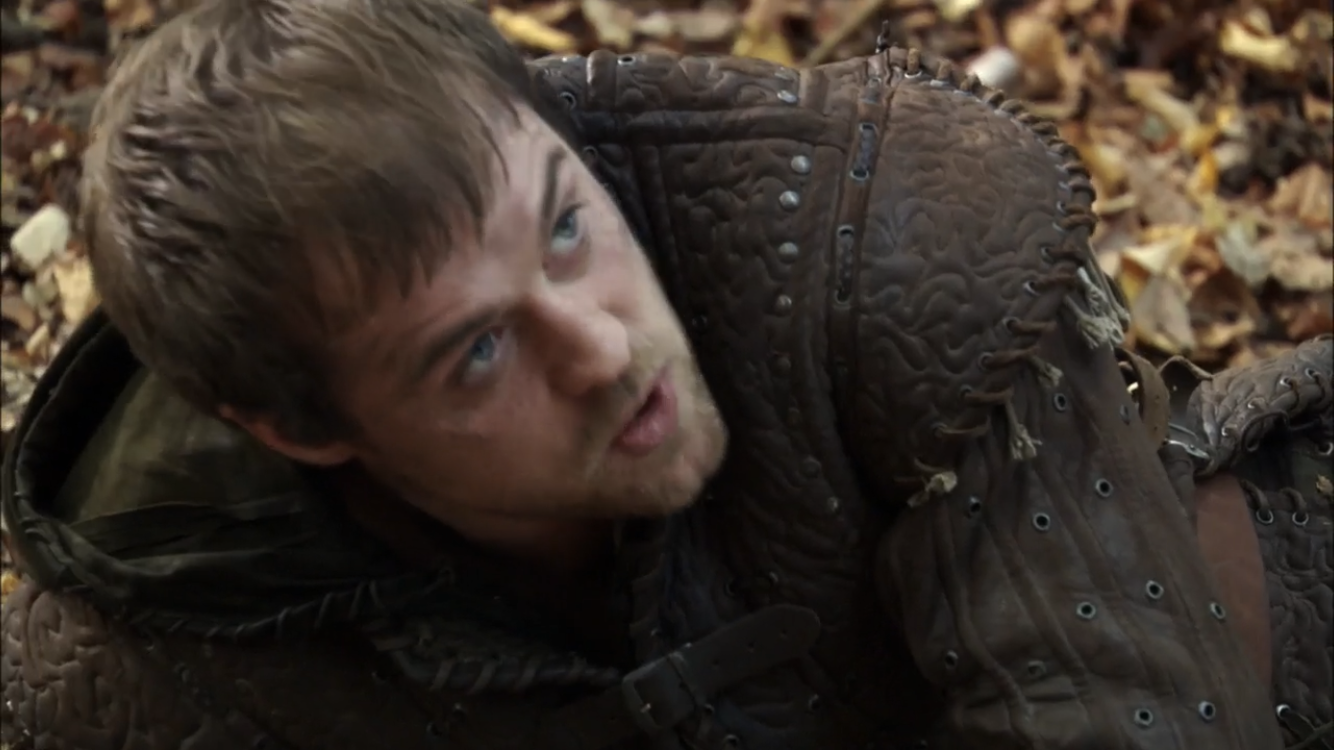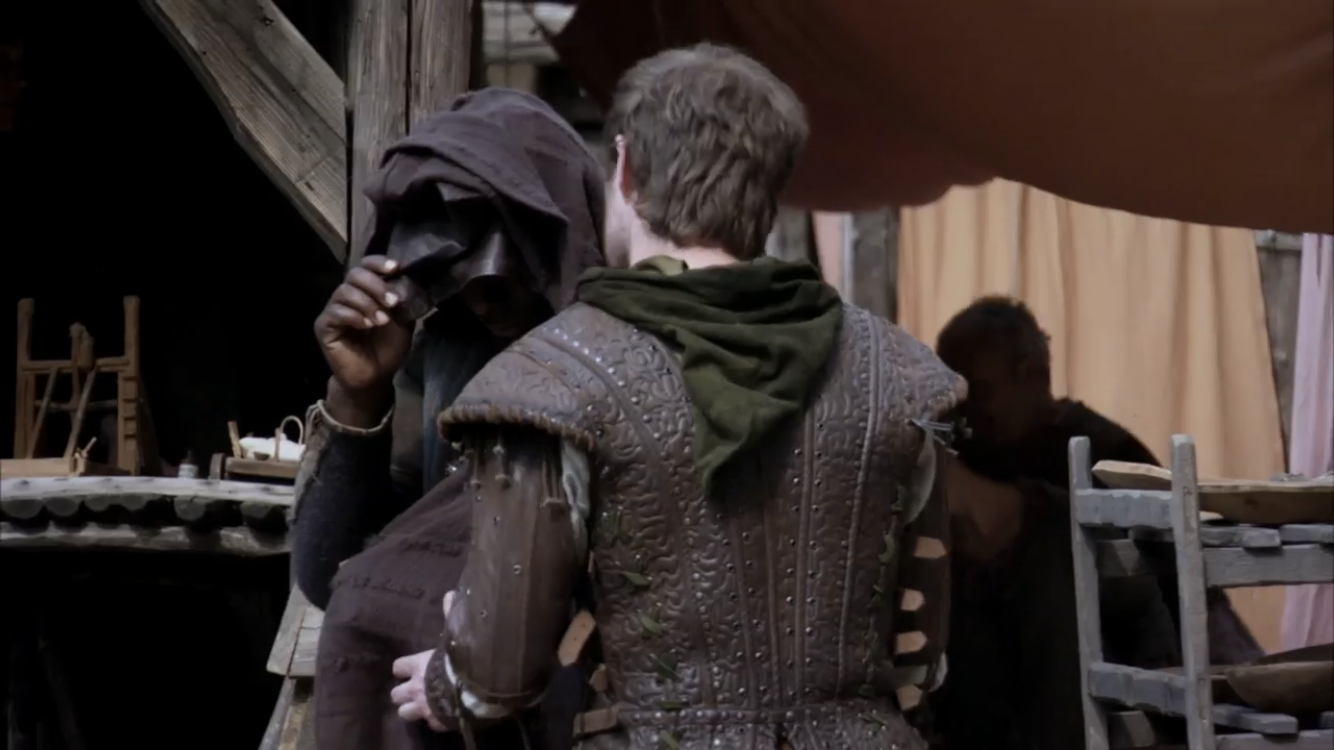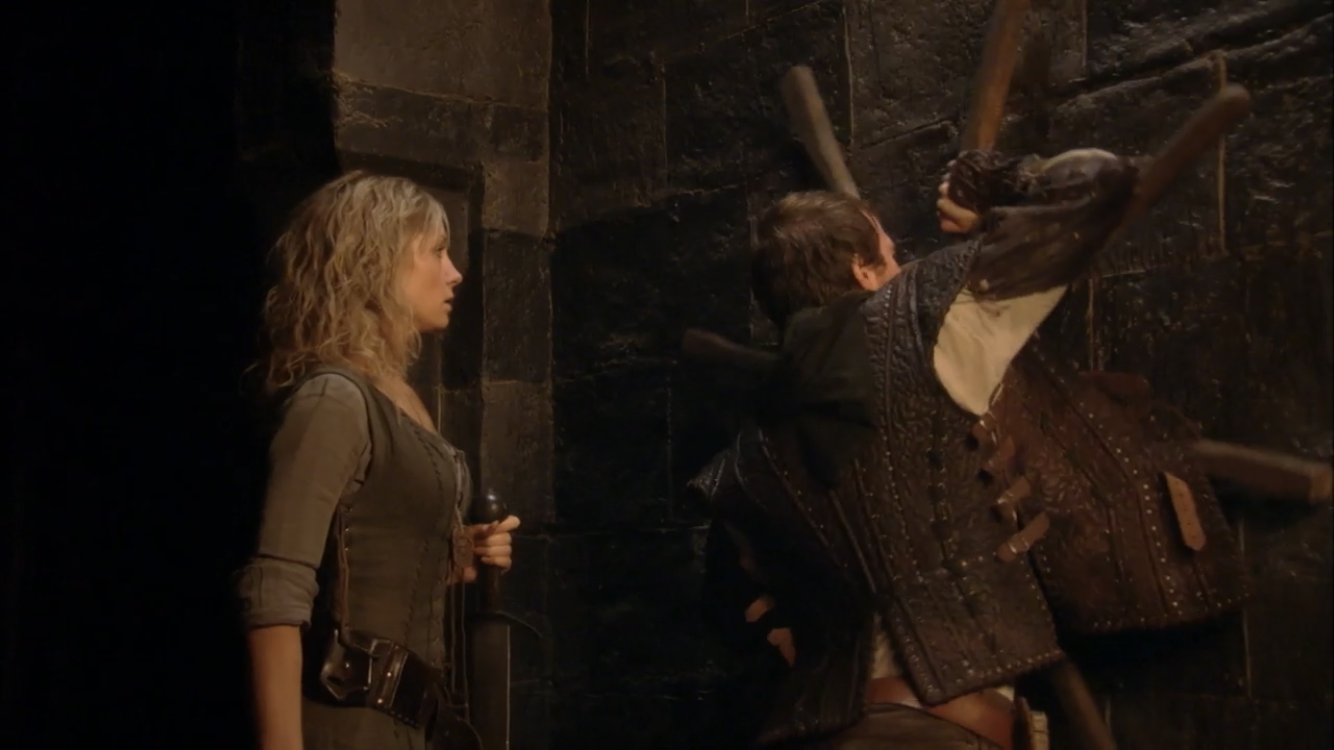 Looks like lots of leather quilting, piping, binding, rivets, eyelets, buckles and straps, braided cord, green sueded leather (hood and decorative X's), and some square leather cord twisted around almost every edge. Whew.
I'll start with drafting a pattern, although I truly don't know if there's anyone else who'd be remotely interested in making this, too. Hello to all fellow BBC Robin Hood fans. (All 5 of you )