Hi all ! This is the first post of my own,
yes a little late to the BSG prop arena, but I rewatched the series recently and was inspired to have a go given the great content on here!
so I got a kit printed, not the best and needed a lot of sanding!! I'm a novice at this, my first build ever, ialso wanted to show what could be achieved with a little resource and no prior knowledge.
hoping you like the end result!!
Sanding was painful, I invested in a cheap dremel rotary tool, only to find the speed reached a point that it melted the plastic kit!! Lesson learned I refilled and went at it by hand.
decided to paint the main body on Matt black following grey undercoat, then go for the graphite powder coating the finish with clear coat. Few rattle cans bought (no sprayer of my own)
added some weight to the barrel with some threaded bolts I chopped to size and glued out of sight.
my high tech spray station of a cardboard box and garden wire to hang parts…yes I did invest in a mask and sprayed outsid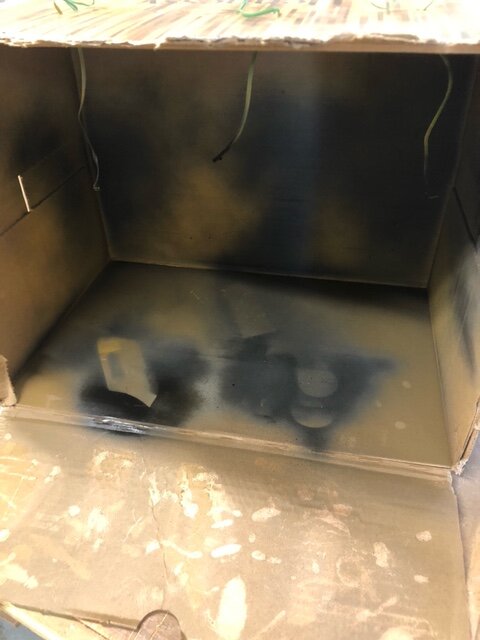 I decided to add more weight inside the grip so cut out some plastic and cut bolts to size.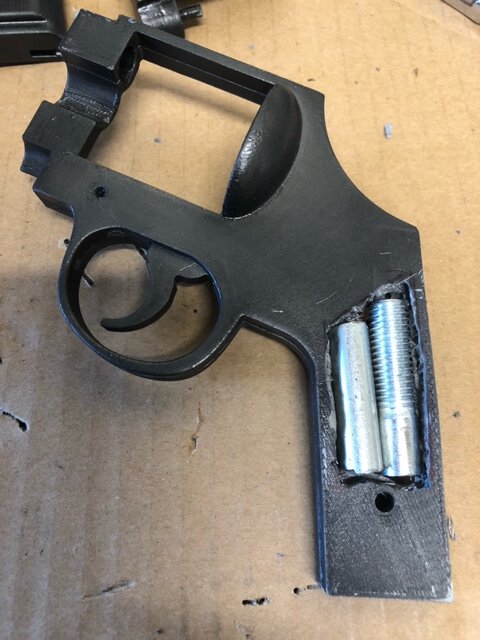 Then assembled the rest of the parts…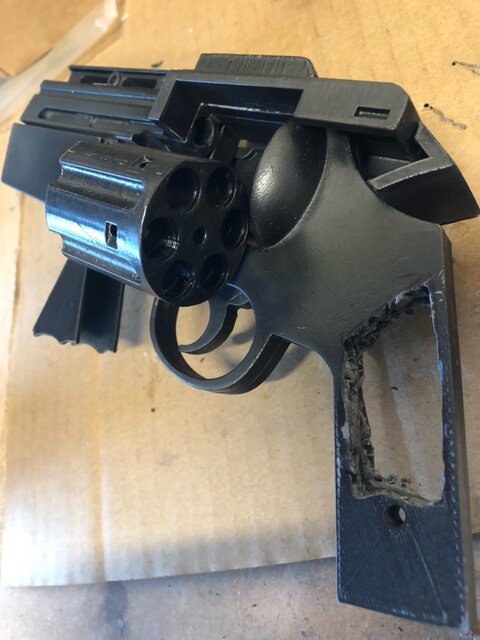 I bought some cheap acrylic paints various colours and mixes for the handle, first a brown layer then black dry brush to get wood grain appearance, then coated in clear
Finally set the handle and put some screws in for effect,
Finished prop with some light weathering chrome paint again dry brush approach.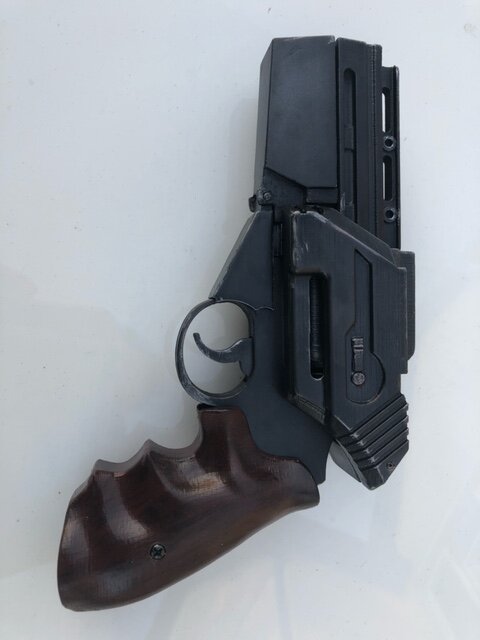 and finally In it's setting along with the lighter from the series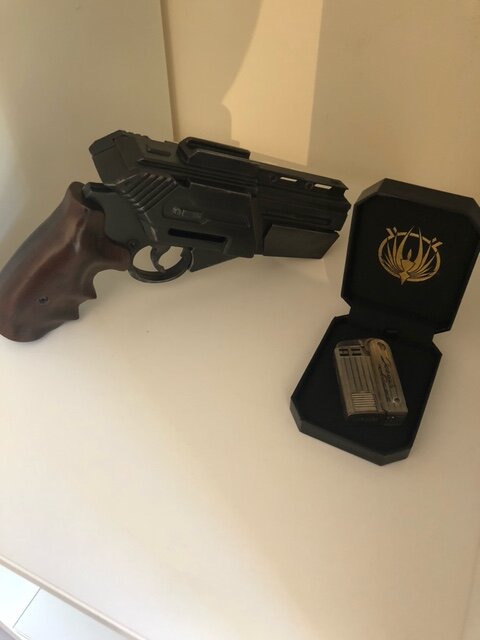 was a good project and a welcome distraction! Looking forward to the next one although I decided on what to do, enjoyed it