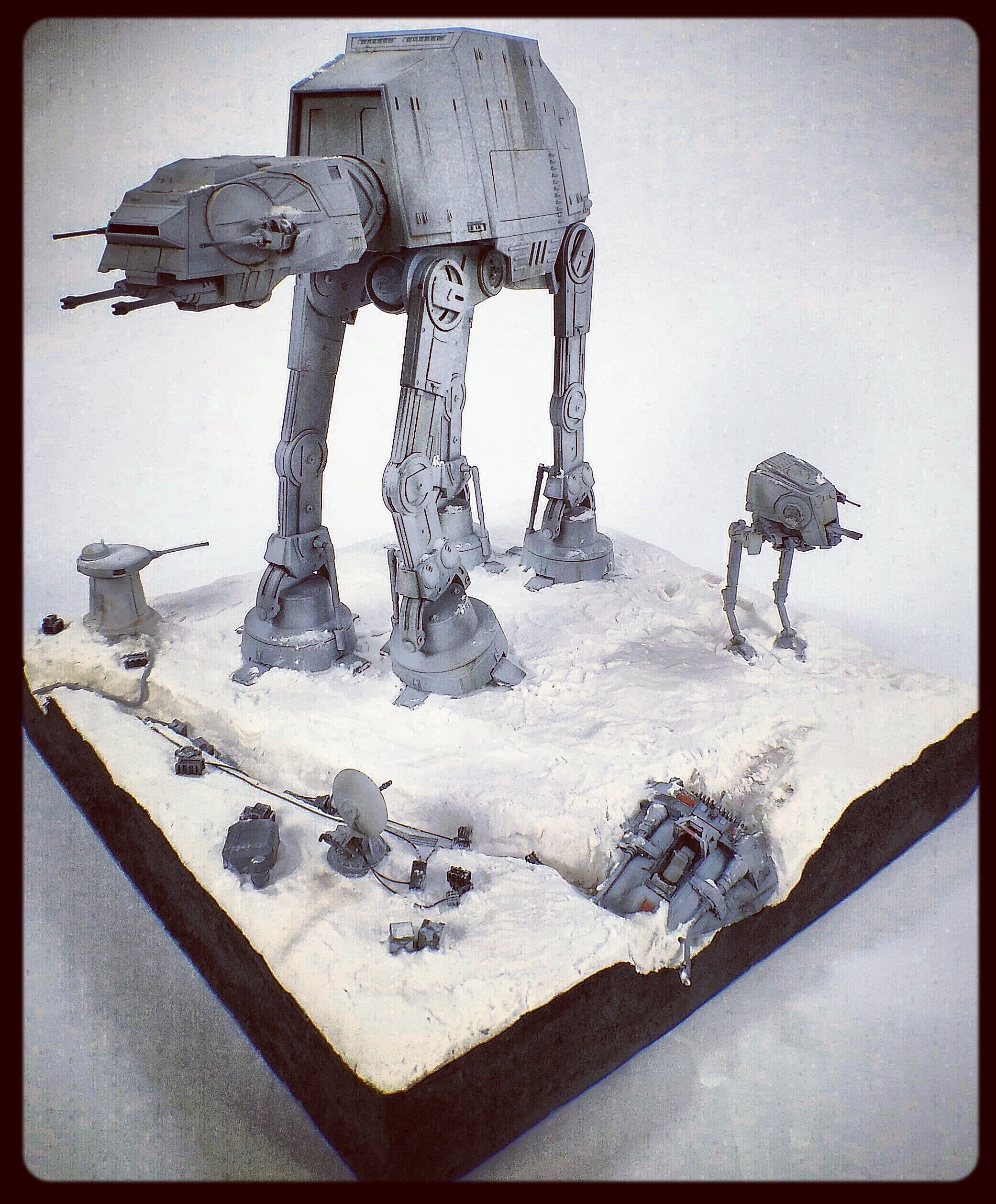 Here is another one of my recent works i forgot to share with you guys here. this was a ton of fun to make and my first time using 3d printed upgrades on scale models. Bandai kits as usual are a joy to work with.
i tried to mimic the ILM studio models aesthetic in these first shots, scroll down for more in depht pictures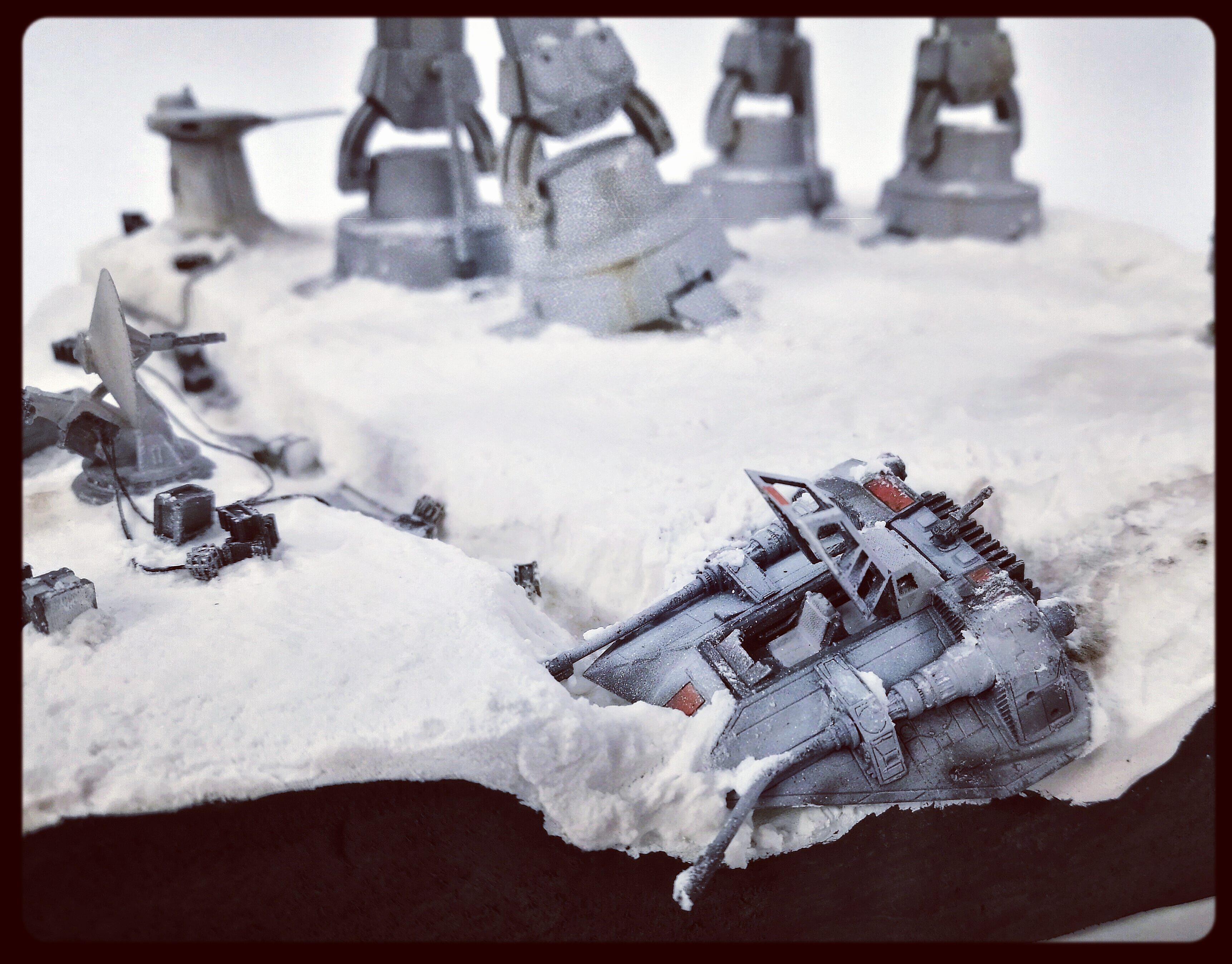 i eyeballed the color on the at-at. it's approx 80% tamiya sky grey and 20% tamiya flat white.
most weathering was airbrushed, with some oils for grime and snow.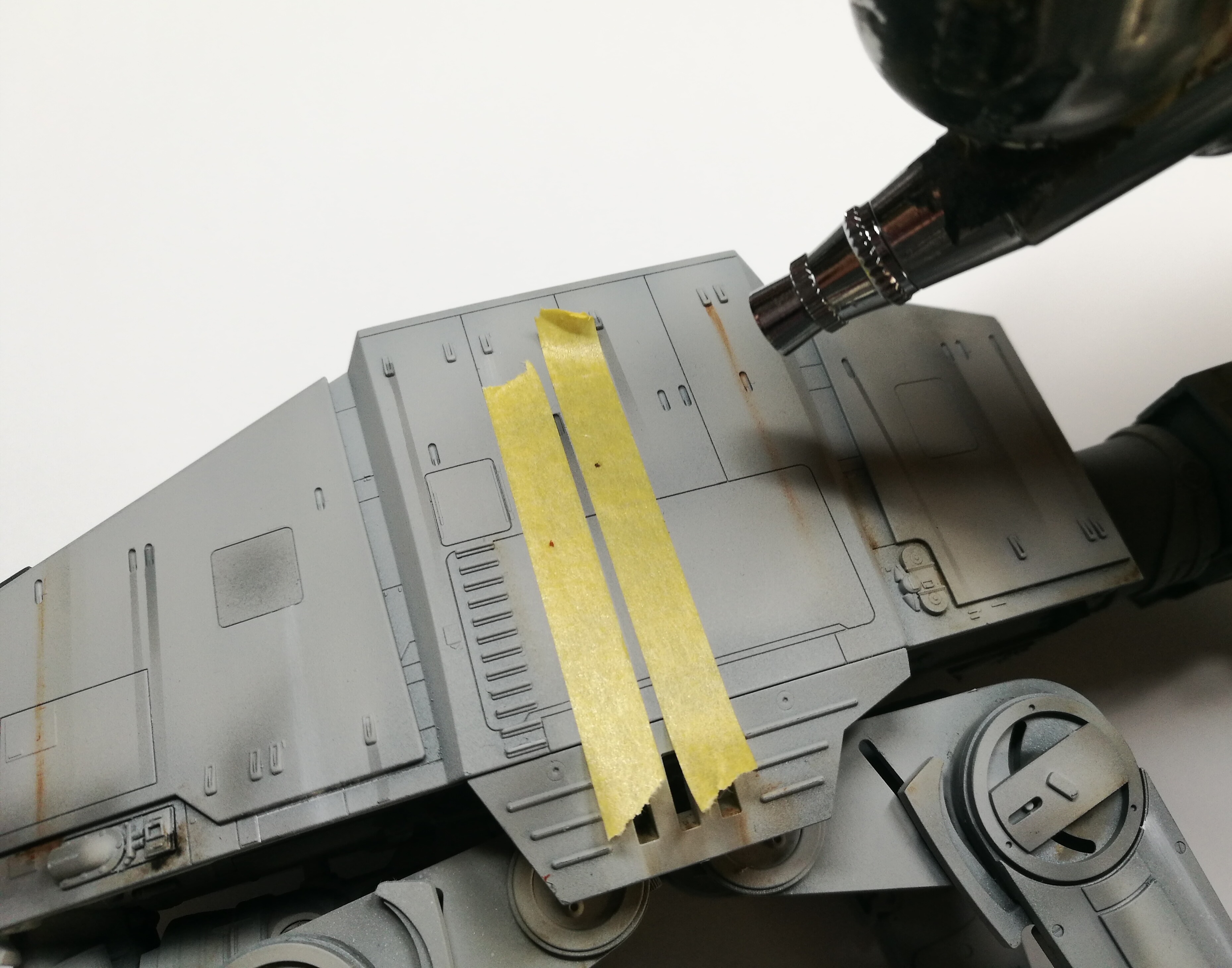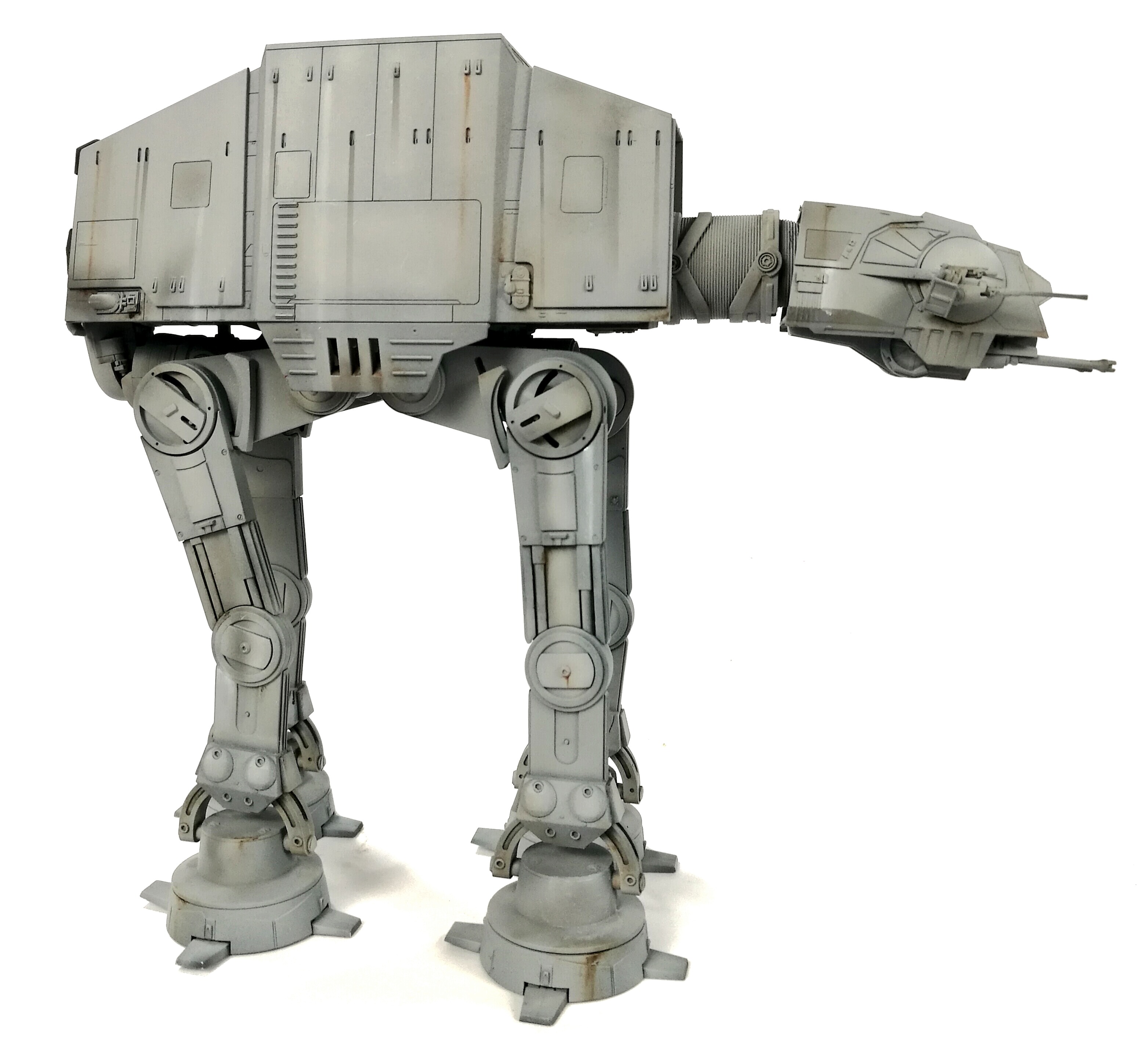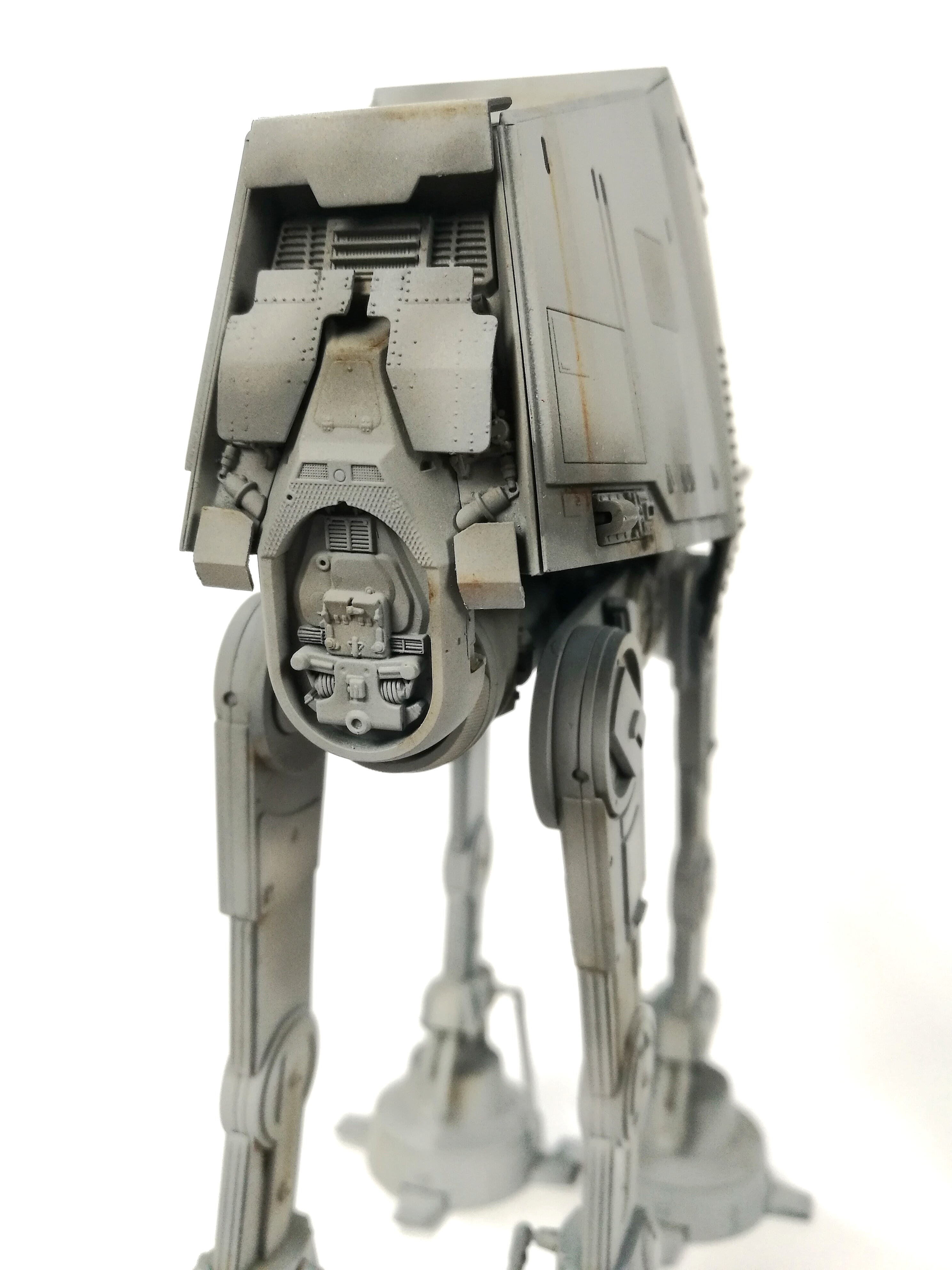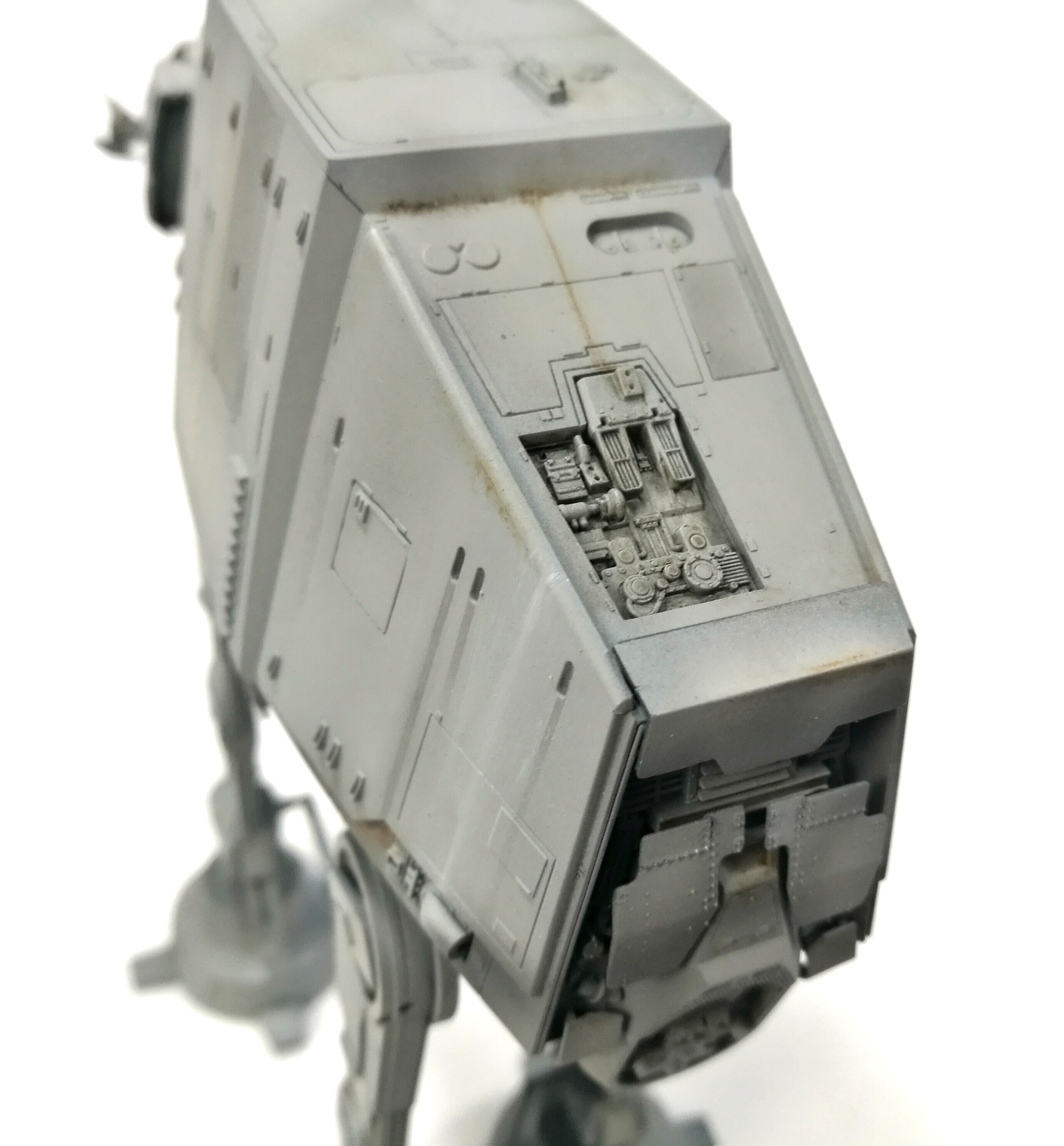 the tiny at-st was done the same way.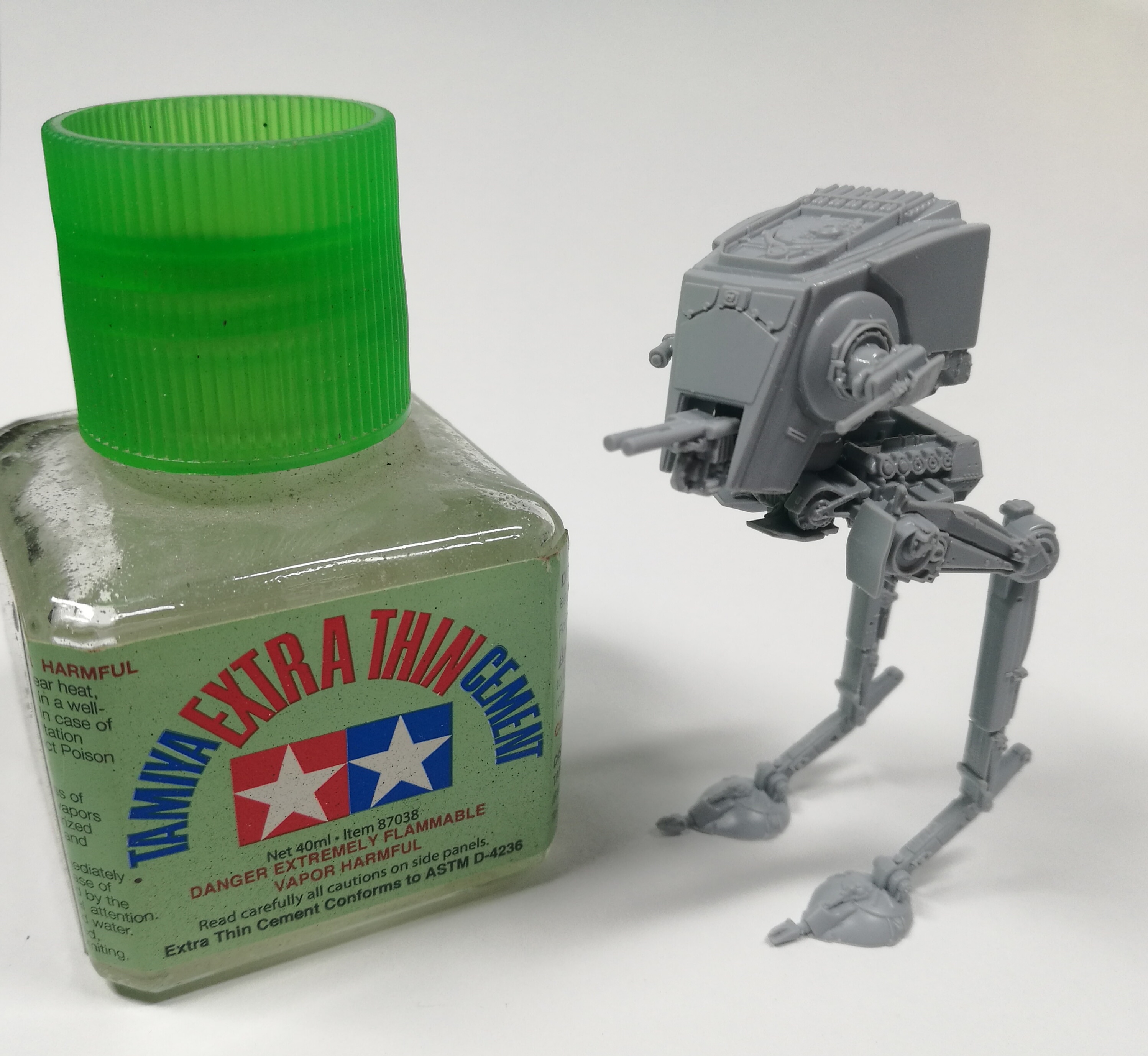 the snowspeeder was upgraded with 3d printed parts. open canopy with full interiors printed by shapeways.com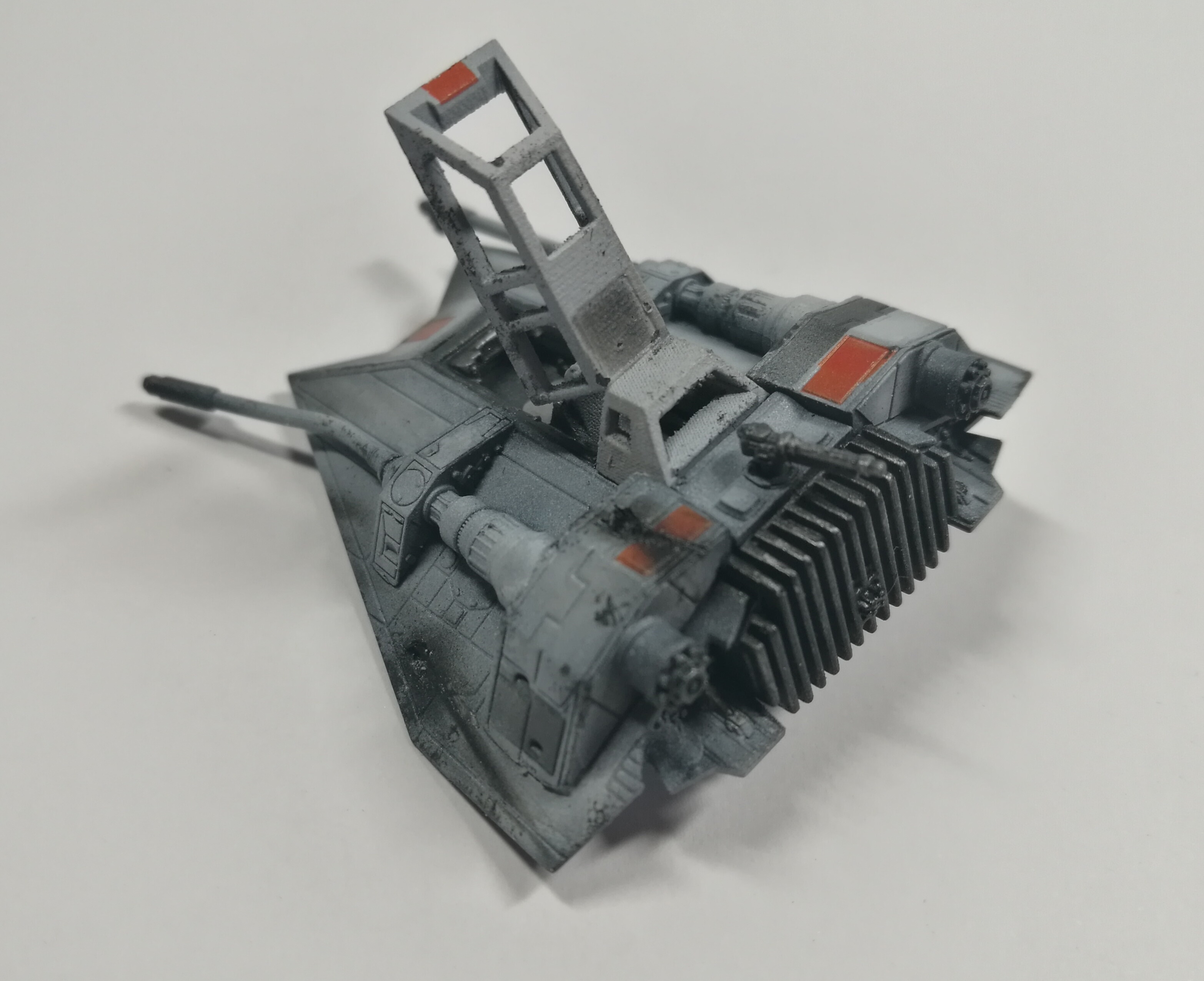 also bought some 3d printed crates for the trenches and a couple of turrets. i was amazed by the level of detail on such a small print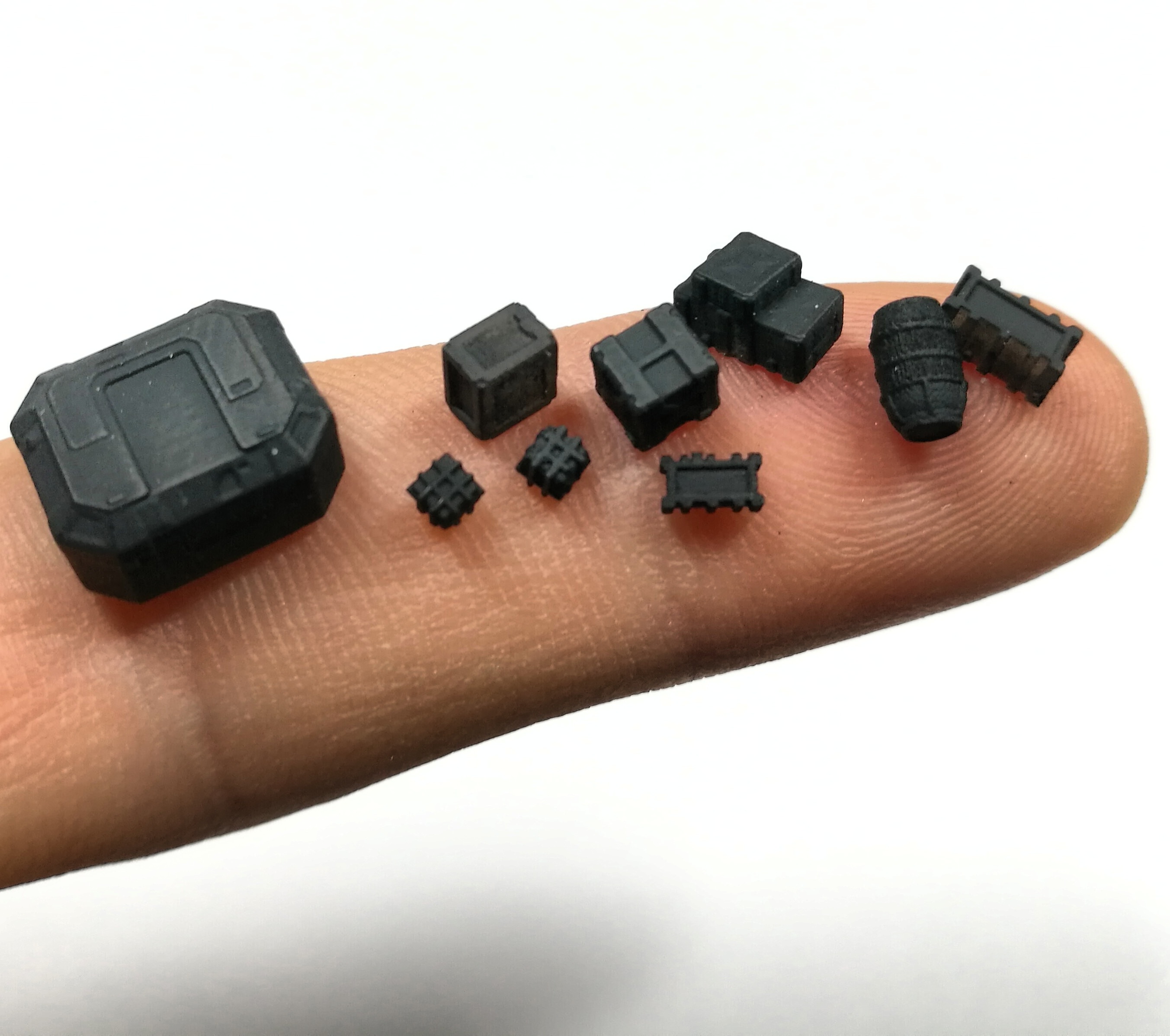 anti slips plates are scratchbuilt using thin plasticard and masking tape strips. all the snow is Tamiya snow powder effect
bonus pictures of the assembled at-at, pre paintjob. Bandai's level of detail is astounding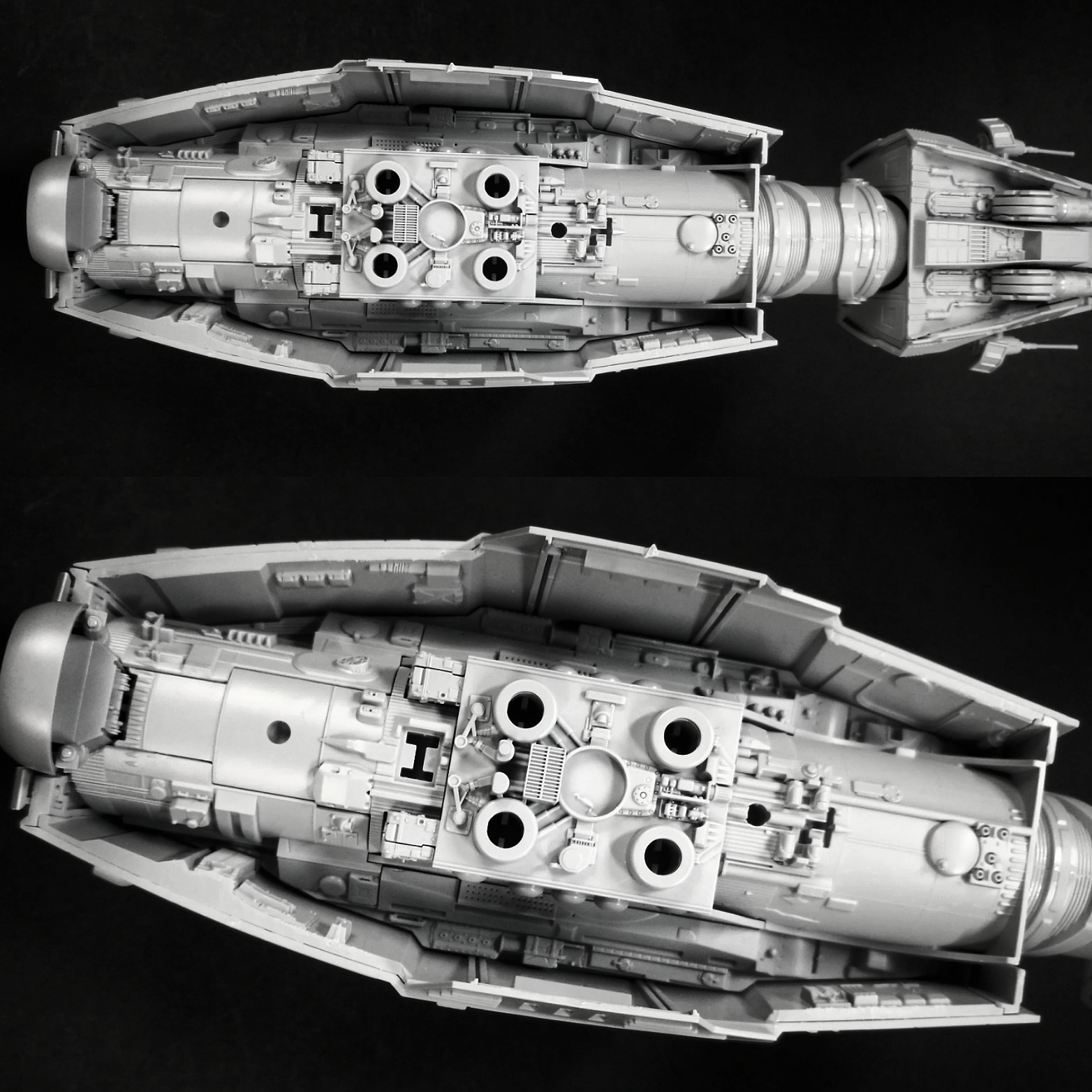 the whole diorama with a banana for scale, just to point out how small the whole thing is.