First: Ive never done anything like this before so dont laugh.
Second: All credit goes to the fine efforts of Omel
http://www.therpf.com/f24/batman-ba...ic-heavy-some-stuff-done-kids-costume-126746/
and Chimmera30
http://www.therpf.com/f24/batman-dark-knight-eva-foam-116224/
. Anything that is broken or screwed up is totally my fault.
After wandering around through a couple of different ideas and a couple of hundred threads I finally decided that I wanted to do a Batman costume. As I said before Ive never done anything like this but you guys... you people make it look so easy... alas. It is not. But here's what Ive done.
So, I could only find one pep of Batman's cowl and I didnt care for it so I decided to create my own. I used closeups of a fantastic Dark Knight model/toy found here
The Dark Knight | The Pop Culture Junkie
. This is what I came up with: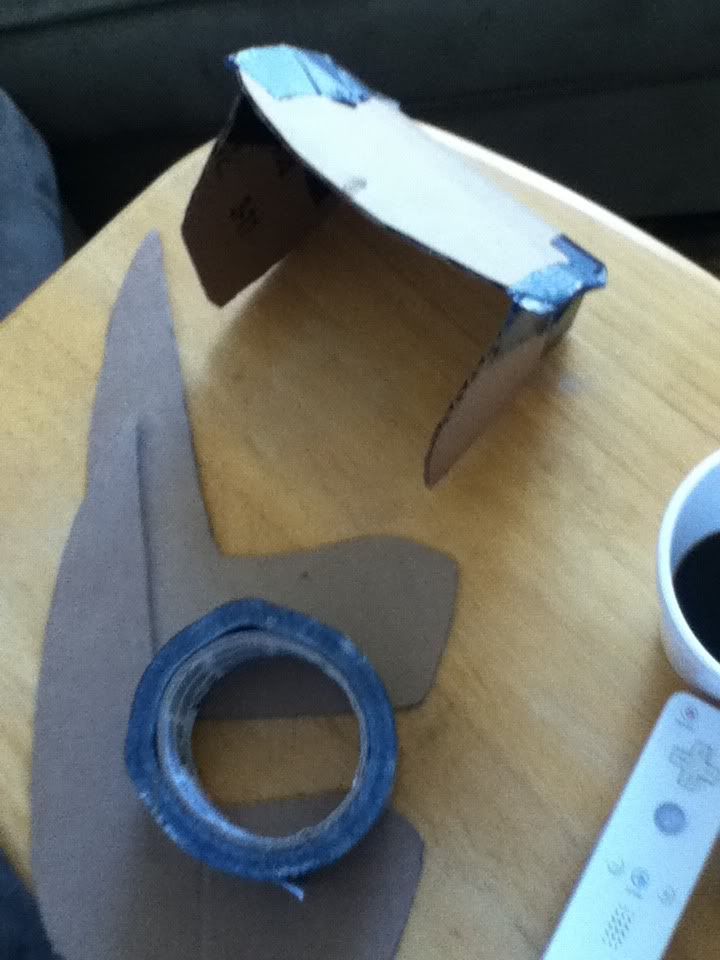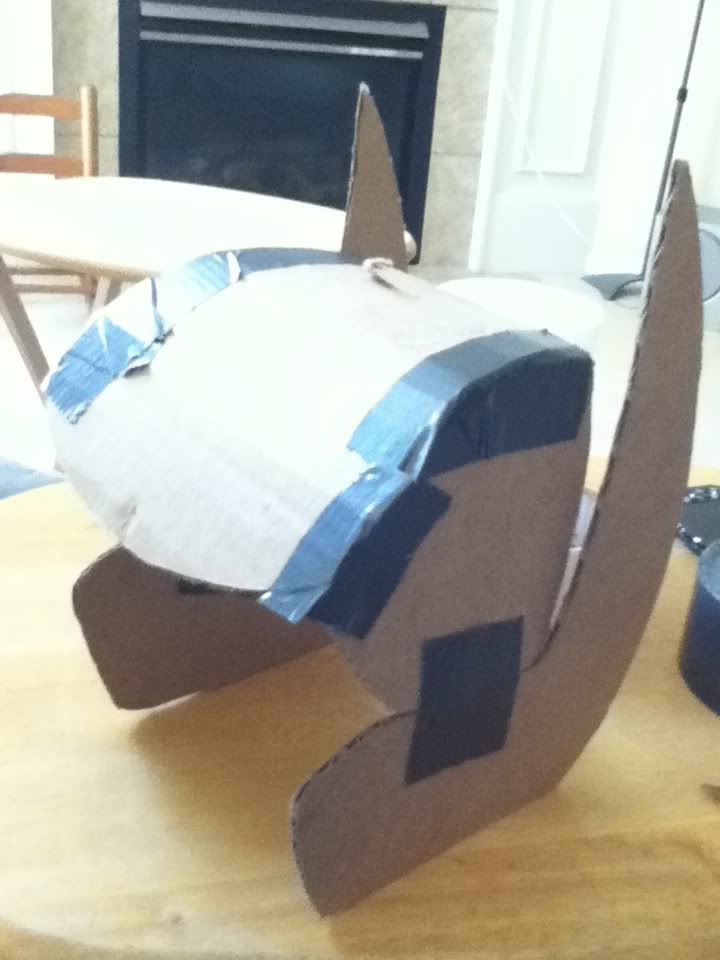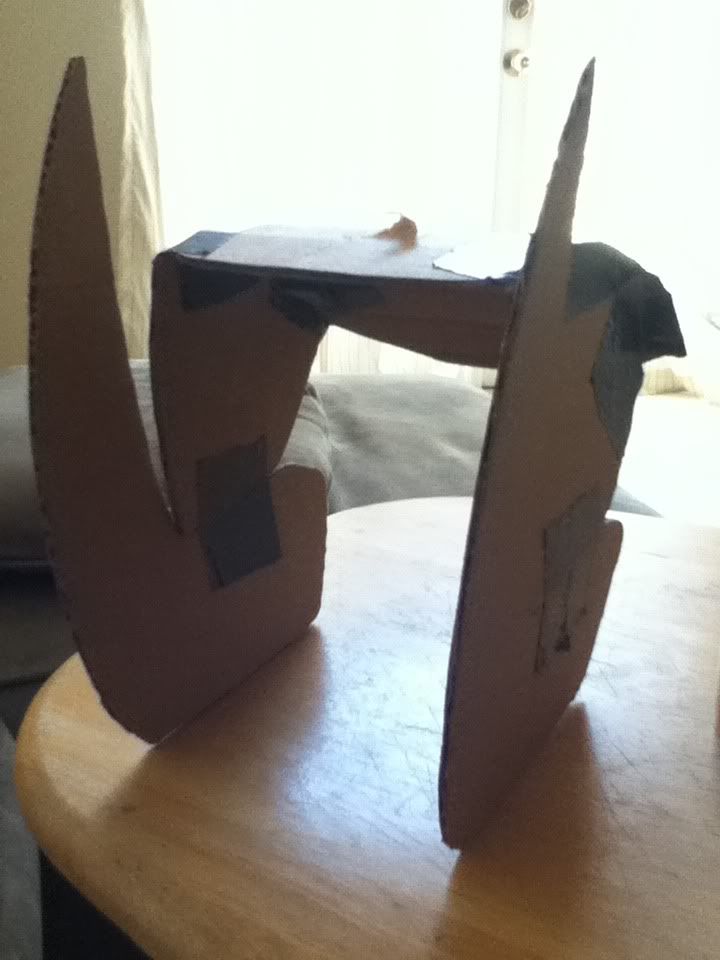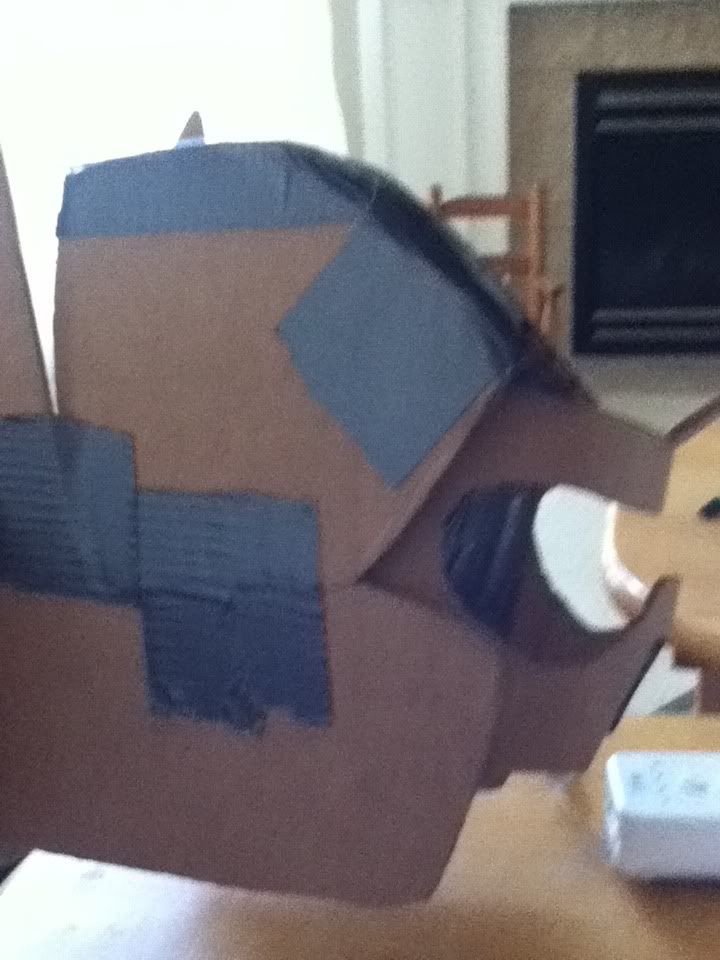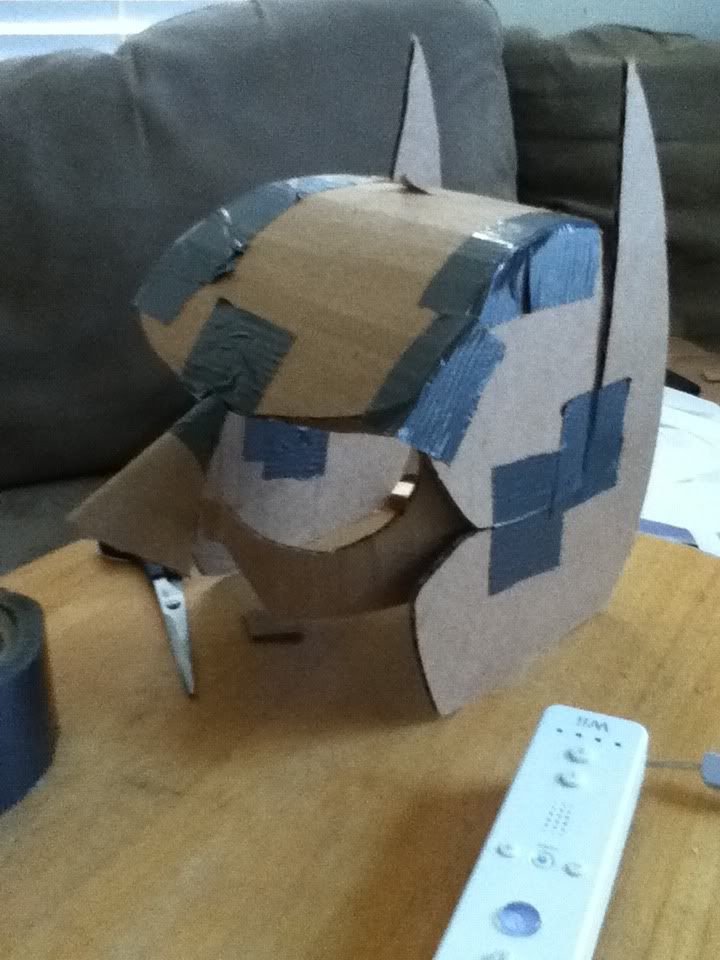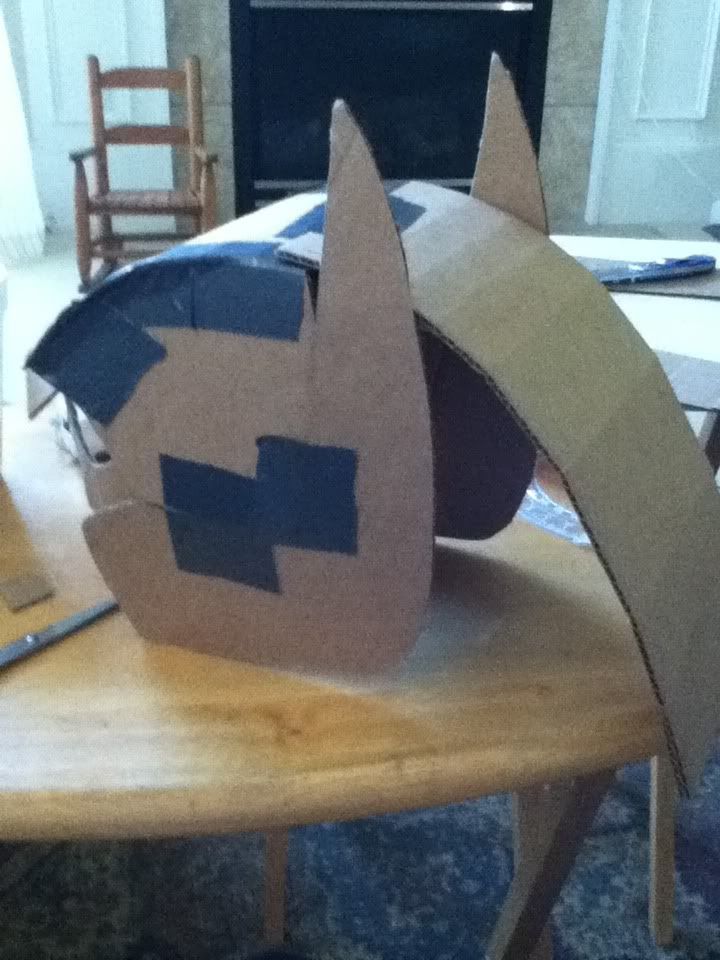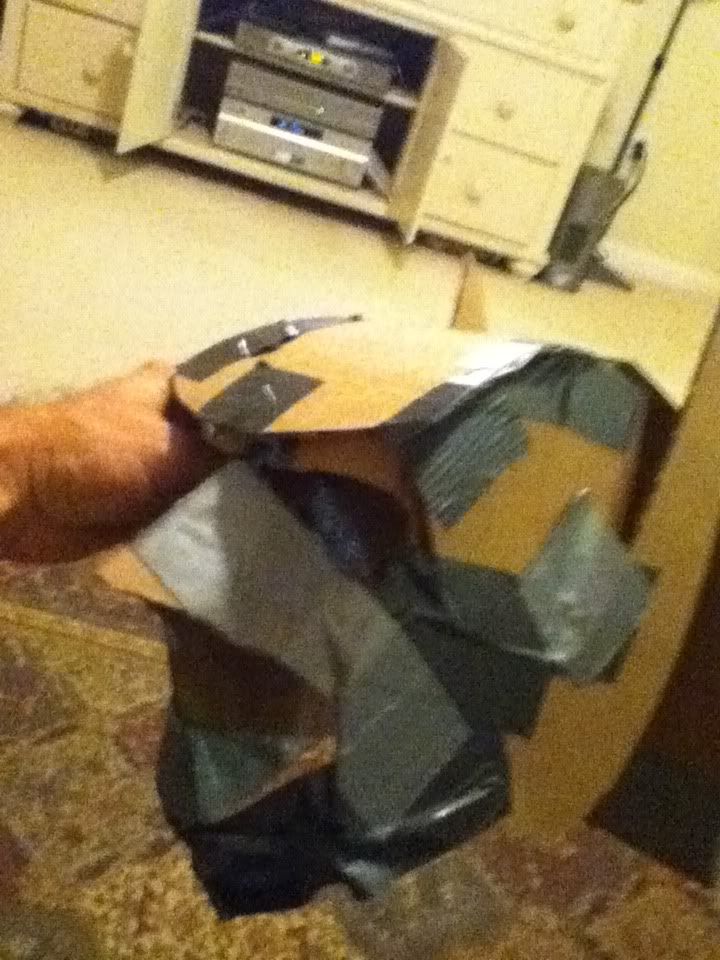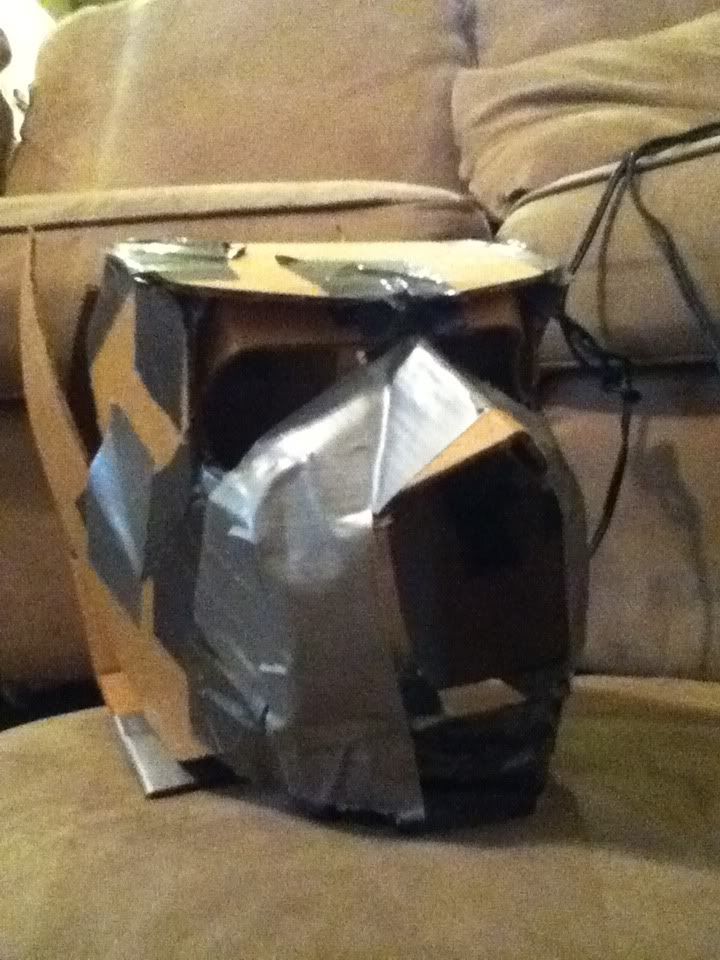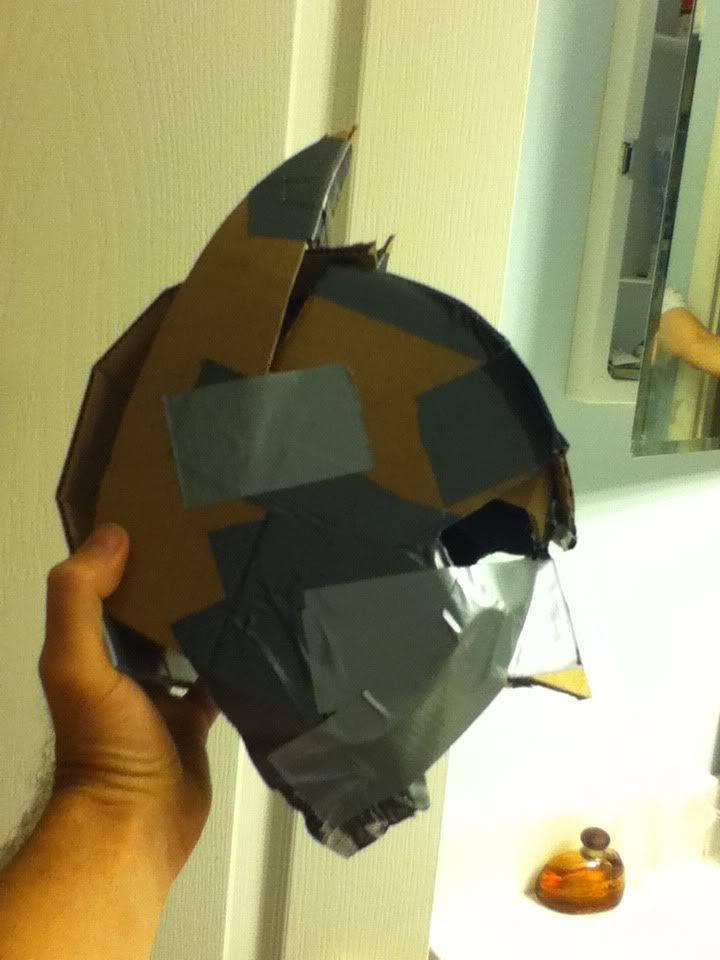 To this point it's all cardboard and duct tape. I looked at Omel's cowl and never could get my head around how it was made so I riffed my own idea. I have since learned the secret of plastic bags and duct tape.
Really doesnt look awful so far... so here is where I start to go wrong: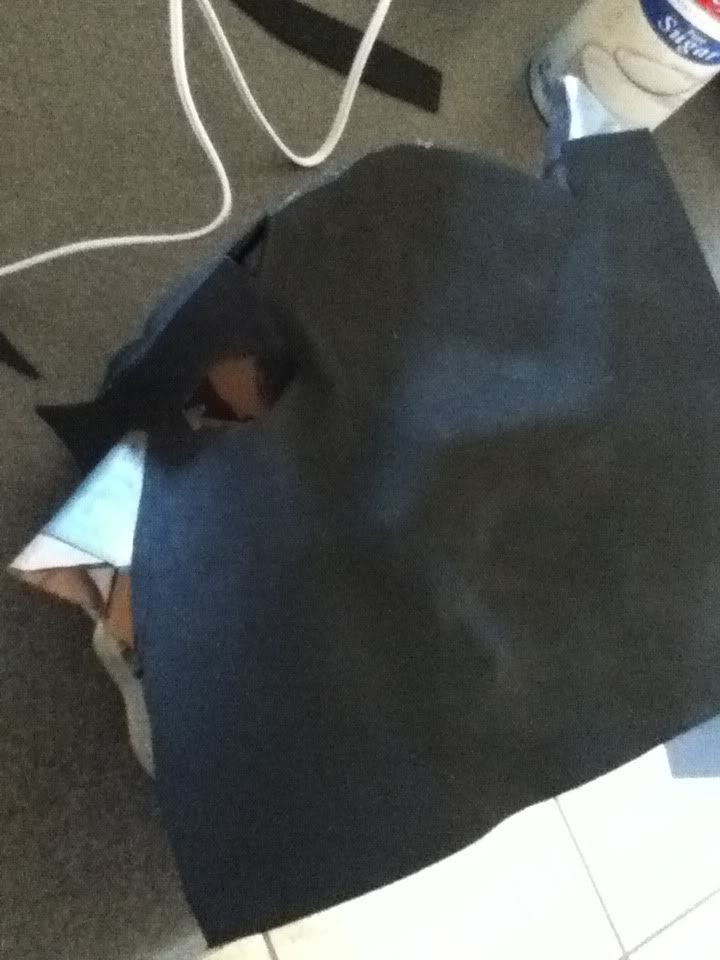 That is thin craft foam.