Hi Everyone,
With the permission of Endoskeleton & coofunkcurly, I am now offering professionally manufactured Batman Begins / The Dark Knight Batarangs. These rangs are designed by Endoskeleton & are professionally cast in zinc alloy, plated & measures 128mm x 45mm x 2.5mm.
Please note that there is a small hole at the center of the reverse side to secure the rang for plating. The 2 ends are sharp so they must be handled by an adult collector & must never be used as weapons.
Price is $21.00
EACH
shipped or
buy 4 & get 1 free for $84.00!
The rangs are on hand & I will ship the moment payment is received. PayPal to:
poonwkstarhub@gmail.com
& include your username & shipping address with payment so I can update the list here. Please PM if you are interested in more than 1.
INTERST LIST
001. Wackychimp X 2, PAID 02/24, SHIPPED 02/26
002. jhusel, PAID 03/30, SHIPPED 03/31
003. cosmic_x, PAID 06/14, SHIPPED 06/14
004. Bubbaman, PAID 30/06, SHIPPED 07/01
005. mrzip323, PAID 08/07, SHIPPED 08/07
006. Stark05, PAID 10/02, SHIPPED 10/03
007. Boba Flint, PAID 10/09, SHIPPED 10/10
008. bates82, PAID 10/29, SHIPPED 10/31
009. courts88, PAID 10/31, SHIPPED 11/01
010. wandrm x 2, PAID 11/03, SHIPPED 11/05
011. markomac, PAID 11/06, SHIPPED 11/08
012. brasen, PAID 11/09, SHIPPED 11/10
013. venturasulaco x 5, PAID 11/24, SHIPPED 11/24 [RR690579998SG]
014. Shingouki28 x 2, PAID 12/13, SHIPPED 12/13
015. Talisen x 1, PAID 02/01, SHIPPED 02/01
016. Kal x 1, PAID 02/07, SHIPPED 02/07
017. jimjimmyjones85 x 1, PAID 03/03, SHIPPED 03/03
018. madmantrez x 3, PAID 04/06, SHIPPED 04/07
019. Mr_Finch x 1, PAID 04/14, SHIPPED 04/14
020. mmmtacos x 2, PAID 04/14, SHIPPED 04/16
021. breen2057 X 1, PAID 04/16, SHIPPED 04/16
022. acesh007 x 2, PAID 04/24, SHIPPED 04/24
023. Mr_Finch x 2, PAID 04/24, SHIPPED 04/25
024. DIStudios x 4, PAID 05/25, SHIPPED 05/26
025. rell101 x 1, PAID 06/24, SHIPPED 06/25
026. Luke0312 x 1, PAID 07/09, SHIPPED 07/10
027. Captainmez x 1, PAID 07/30, SHIPPED 07/31
028. Stormshadow x 5, PAID 08/20, SHIPPED 08/21
029. golgotha000 x 1, PAID 08/22, SHIPPED 08/23
030. Edraven99 x 5, PAID 09/03, SHIPPED 09/03 [RC605277225SG]
031. MuB x 1, PAID 09/03, SHIPPED 09/04 [RC608769285SG]
032. MisterJay x 3, PAID 09/11, SHIPPED 09/12 [RC608774011SG]
033. Darth_Rage x 1, PAID 09/27, SHIPPED 09/28
034. JKKS x 2, PAID 10/03, SHIPPED 10/03
035. noisetrigger x 1, PAID 10/04, SHIPPED 10/05
036. Rebelscum x 1, PAID 10/04, SHIPPED 10/05
037. Agent A x 1, PAID 10/10, SHIPPED 10/10
038. VinXero x 1, PAID 10/10, SHIPPED 10/10
039. Eaglescout x 1, PAID 11/20, SHIPPED 11/20
040. BatmanBeyond x 2, PAID 11/22, SHIPPED 11/26
041. Kitty Butler X 1, PAID 11/24, SHIPPED 11/26
042. Navelludd x 2, PAID 11/26, SHIPPED 11/26 [RC609970423SG]
043. sephiroth61787, PAID 12/28, SHIPPED 12/28 [RC611947542SG]
044. dms54nyc, PAID 01/29, SHIPPED 01/29
045. Dark808Knight , PAID 02/26, SHIPPED 02/27
046. Dark808Knight x 5, PAID 03/07, SHIPPED 03/08 [RC611981005SG]
047. MooCriket x 1, PAID 03/14, SHIPPED 03/15
048. Jhorcher x 1, PAID 03/15, SHIPPED 03/15
049. jeffreygullett x 2, PAID 03/15, SHIPPED 03/16
050. movieprops X 5, PAID 03/15, SHIPPED 03/16 [RC601549550SG]
051. jinzo5 x 2, PAID 03/27, SHIPPED 03/28
052. Overhauled, PAID 04/22, SHIPPED 04/23
053. adam0918 x 5, PAID 04/26, SHIPPED 04/26
054. SilentDarkkight x 5, PAID 05/24, SHIPPED 05/24
055. Lord Vicious, PAID 05/24, SHIPPED 05/25
056. nknight x 5, PAID 06/04, SHIPPED 06/04 [RC617336756SG]
057. eko2184 x 5, PAID 06/10, SHIPPED 06/11 [RC614956000SG]
058. Hawkman13 x 1, PAID 06/23, SHIPPED 06/25
059. sparrownfan x 1, PAID 06/27, SHIPPED 06/28
060. oysteinhole x 1, PAID 07/09, SHIPPED 07/10
061. GMB1of12000 x 1, PAID 07/14, SHIPPED 07/15
062. Nils x 1, PAID 08/14, SHIPPED 08/15
063. mtrixman x 2, PAID 09/02, SHIPPED 09/04
064. alanfan X 2, PAID 09/12, SHIPPED 09/13
065. gregday x 5, PAID 12/12, SHIPPED 12/13 [RC620731181SG]
066. jd13 x 5, PAID 12/20, SHIPPED 12/20 [RC620080945SG]
067. daredevil2710 x 5, PAID 12/26, SHIPPED 12/27 [RC620081407SG]
068. kevjh x 2, PAID 01/20, SHIPPED 01/21
069. coondog45 x 5, PAID 01/23, SHIPPED 01/23 [RC622950794SG]
070. shld, PAID 01/28, SHIPPED 01/29
071. DarkProtector, PAID 02/05, SHIPPED 02/05
072. madmantrez X 2, PAID 02/25, SHIPPED 02/25
073. jahn1080j x 5, PAID 02/26, SHIPPED 02/26 [RC621221692SG]
074. Banzai88 x 2, PAID 02/26, SHIPPED 02/26
075. WaltJay, PAID 02/26, SHIPPED 02/27
076. madmantrez, PAID 03/05, SHIPPED 03/06 [RC620767464SG]
077. TOXIC707 X 10, PAID 03/21, SHIPPED 03/22 [RC622999276SG]
078. Shadowknight, PAID 03/22, SHIPPED 03/24
079. Stieller x 3, PAID 04/22, SHIPPED 04/22
080. TheLRKnight x 5, PAID 05/02, SHIPPED 05/03 [RC626968291SG]
081. Luke McSherry, PAID 06/02, SHIPPED 06/04
082. Mattja, PAID 07/16, SHIPPED 07/16
083. Majoza77, PAID 07/20, SHIPPED 07/21
084. jreid, PAID 07/21, SHIPPED 07/22
085. ho wai lowill x 5, PAID 08/06, SHIPPED 08/07 [RC626377025SG]
086. Blast818, PAID 08/15, SHIPPED 08/16
087. rockydog101, PAID 08/16, SHIPPED 08/16
088. jtkirk, PAID 09/09, SHIPPED 09/10
089. Devious1978, PAID 09/19, SHIPPED 09/20
090. tdk83 X 5, PAID 10/06, SHIPPED 10/07
091. GasmanR x 5, PAID 10/19, SHIPPED 10/20 [RC622444532SG]
092. GermanGhosthead, PAID 11/19, SHIPPED 11/20
093. Magnum1911, PAID 11/26, SHIPPED 11/27
094. jonnytrooper, PAID 12/12, SHIPPED 12/13
095. Darth boba, PAID 12/13, SHIPPED 12/13
096. shenphong, PAID 12/123 SHIPPED 12/13
097. mercuryapollo x 2, PAID 01/03, SHIPPED 01/03
098. dstlouis28 x 5, PAID 01/04, SHIPPED 01/05 [RC627886695SG]
099. vaderjeff1744 x 5, PAID 02/01, SHIPPED 02/02 [RC631138615SG]
100. EvilMatt666 x 5, PAID 03/12, SHIPPED 03/13
101. carl, PAID 03/24, SHIPPED 03/25
102. masshysteria, PAID 04/07, SHIPPED 04/07
103. Solos blaster x 2, PAID 12/15, SHIPPED 12/16 [RC680980570SG]
104. Elonzo, PAID 12/23, SHIPPED 12/24 [RC681055737SG]
105. micflair x 2, PAID 12/28, SHIPPED 12/28
106. shoxxo, PAID 01/03, SHIPPED 01/04 [RC681061220SG]
107. kw1968, PAID 01/08, SHIPPED 01/09 [RC683923497SG]
108. E Williams, PAID 01/09, SHIPPED 01/09
109. jamesl, PAID 03/28, SHIPPED 03/29
110. BlindSquirrel, PAID 04/12, SHIPPED 04/13
111. ProAnon, PAID 04/12, SHIPPED 04/13 [RC684341776SG]
112. MakBzh, PAID 07/21, SHIPPED 07/21 [RC688211745SG]
113. doriang, PAID 08/17, SHIPPED 08/18
114. BarryCos, PAID 09/08, SHIPPED 09/09 [RC688232785SG]
115. plasmar, PAID 12/06, SHIPPED 12/08 [RC693297735SG]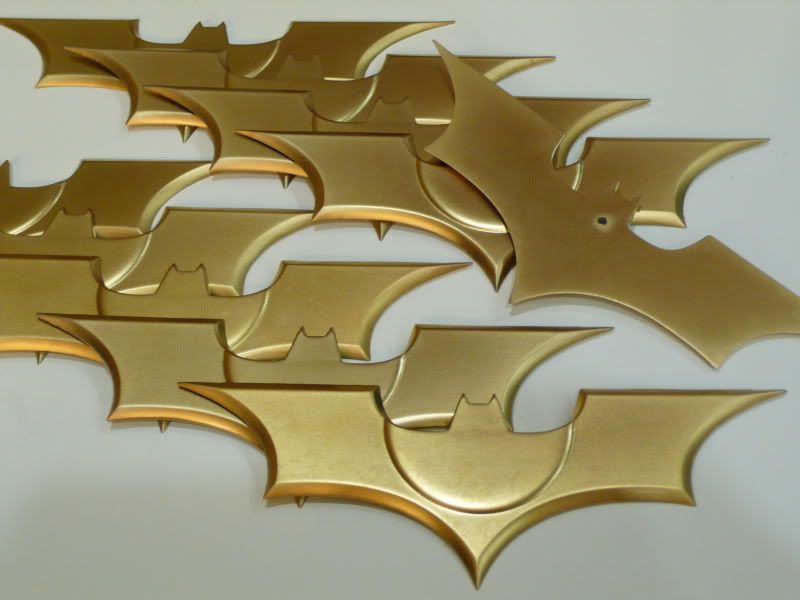 Last edited: