Thought I'd show off something I've been working on the last week or so. A guy picked up one of my Gotham by Gaslight cowls last fall, and his wife really liked it and decided she wanted to do a GbG Batgirl. At first, he was just going to get one of these:
After talking to him a bit, I convinced him to let me modify one into something more GbG-like: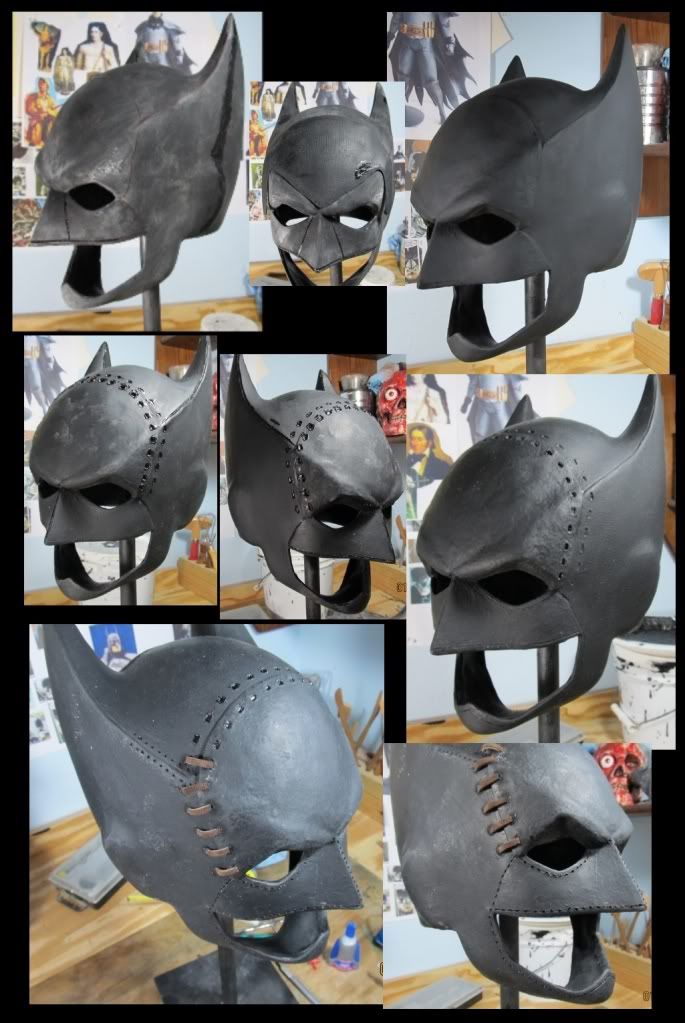 I basically chopped off the forehead of a bad pull I had, and glued it to a new pull. Smoothed out the mold seam, then used latex to build up 'seams' in approximately the same locations as in the GbG Batman cowl. I used a woodburning tool to accentuate those seams and add small stitching, and used it to create holes where I could glue on leather lacing for the large stitches. Used some sponges and rollers to create different textures.
And here's the finished product: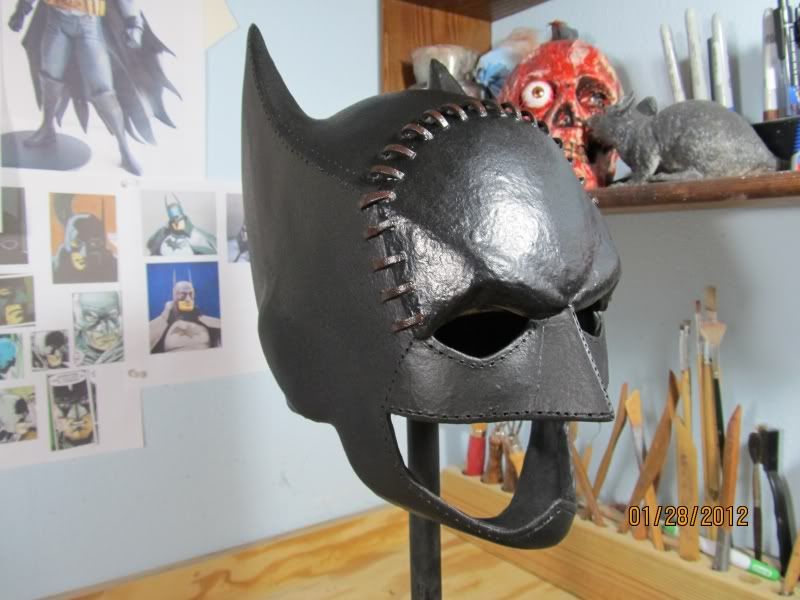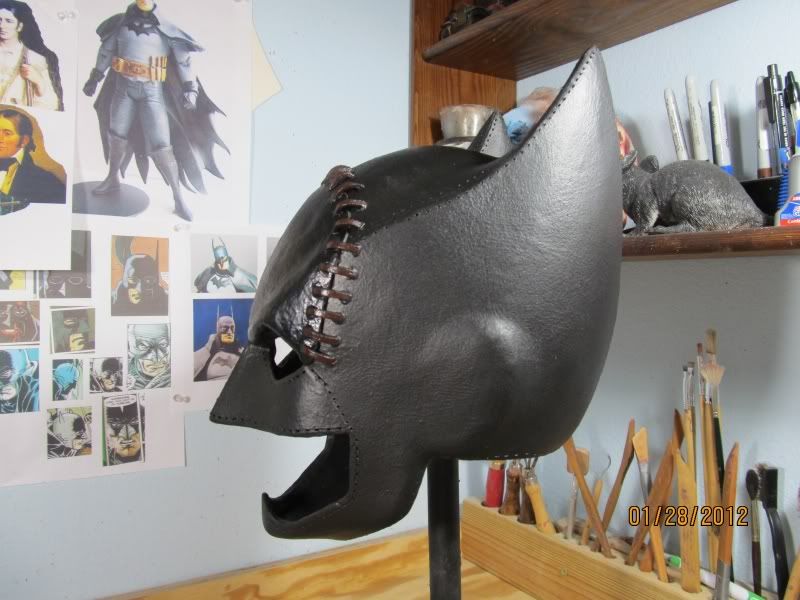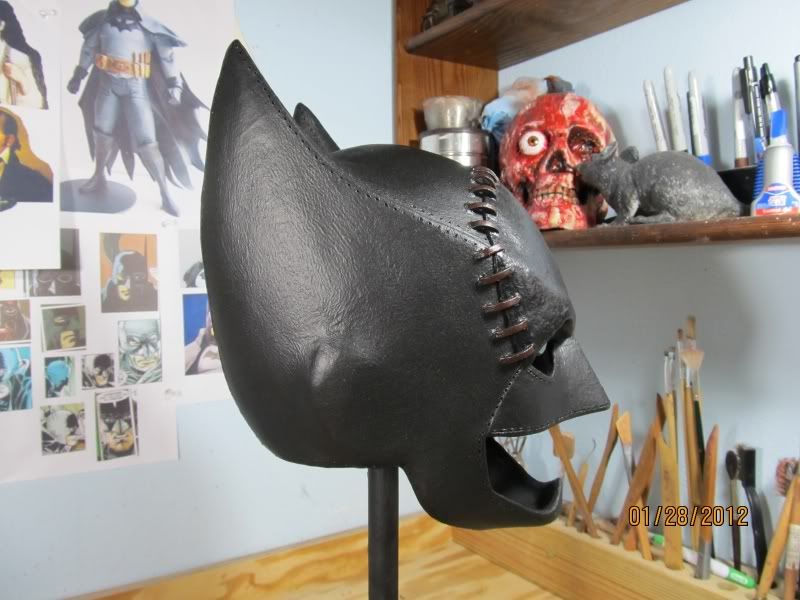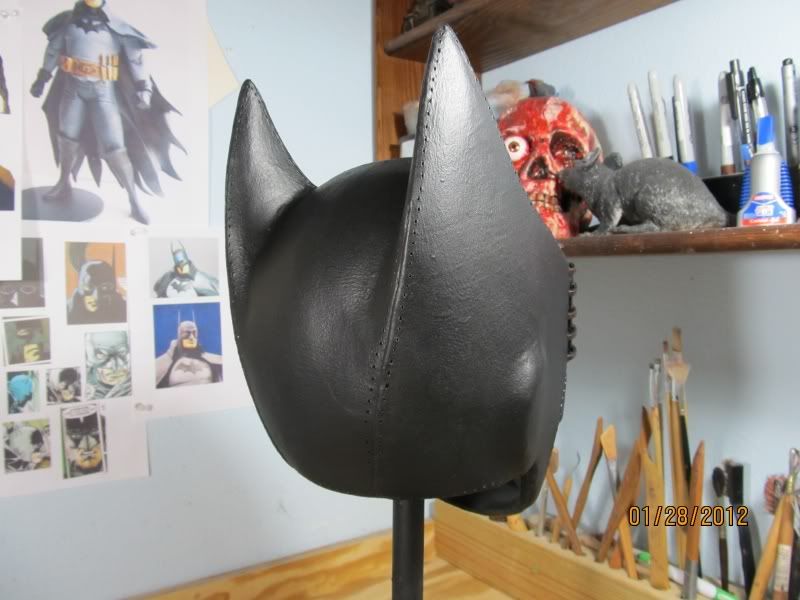 This was the most extensive modification to a cowl that I've ever done, and while it was a pain-in-the-ass at times, I'm pretty pleased with how it turned out. Hopefully it's owner will think so, too!