So a few weeks ago I started talking to baron about getting the new overcoat that appears in tomorrow's episode of doctor who. Two weeks ago I pulled the trigger.
Fifteen minutes ago this arrived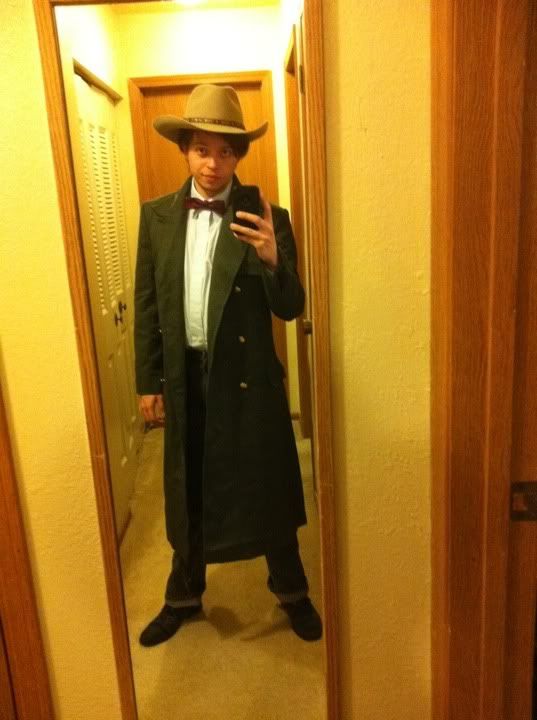 Now for having few references I feel they did a mighty fine job, especially to get it to me in time for D*C. I will document it fully soon but I'm about to go to a party so only iPhone pics for now.
My only complaints without scrutinizing pictures are that the vent in back should be longer, and that the buttons are too shiny. It is a tad too long, but that's my fault for the bad measurement as I took it myself at 12:30 one night after getting the email that they were ready to proceed.
So I have an overcoat now...overcoats are cool
Last edited: