I pulled out my DSLR and lights and made a quick jury rigged backdrop and grabbed some good shots of my growing model collection. I really love how the 1/72 X-Wing shots came out. I'll probably move them into Photoshop at some point to add some effects.
1/72 X-Wing. I managed to almost completely eliminate the backdrop and stand on this one.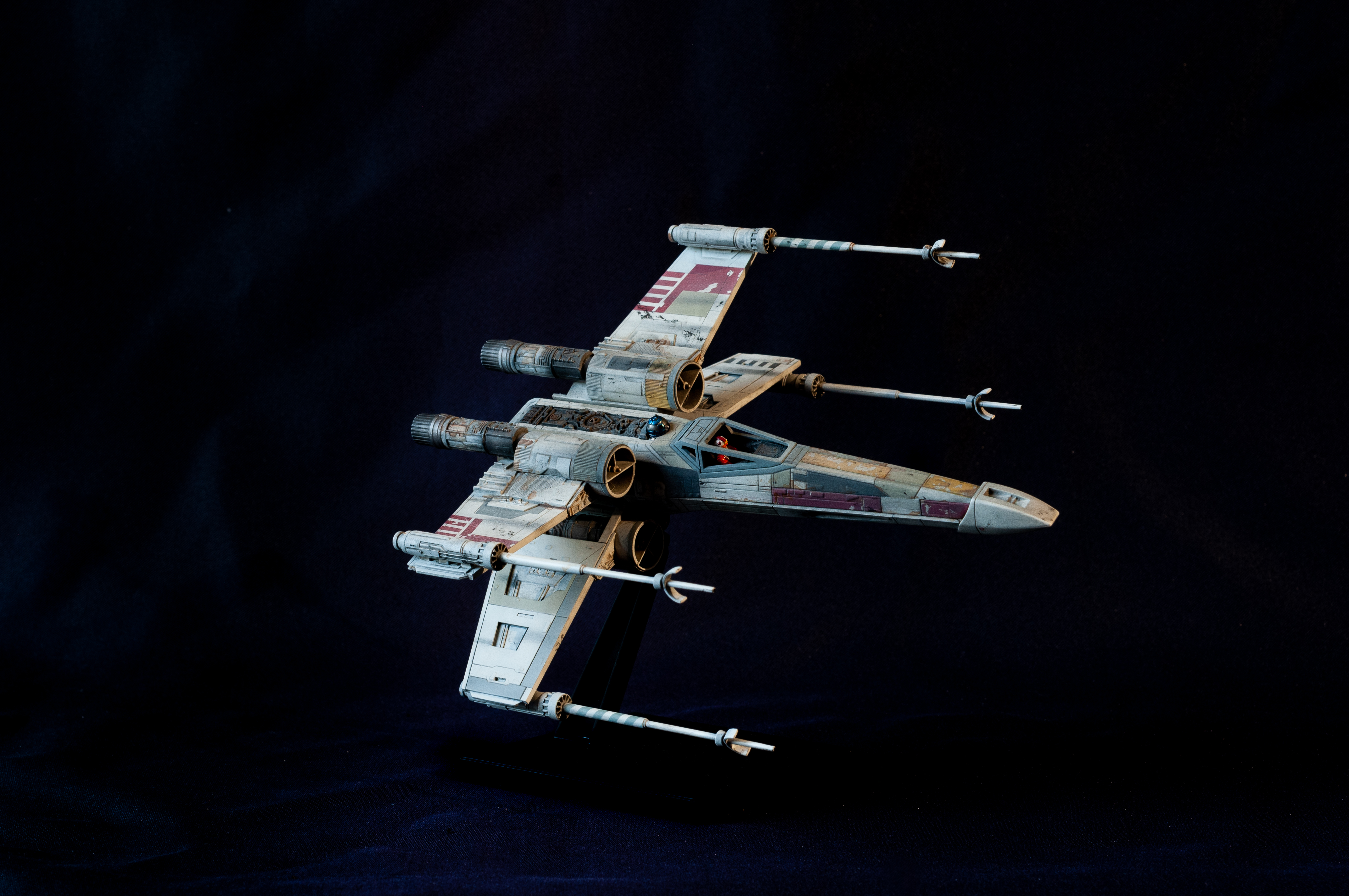 The business end:
A nice jaunty angle: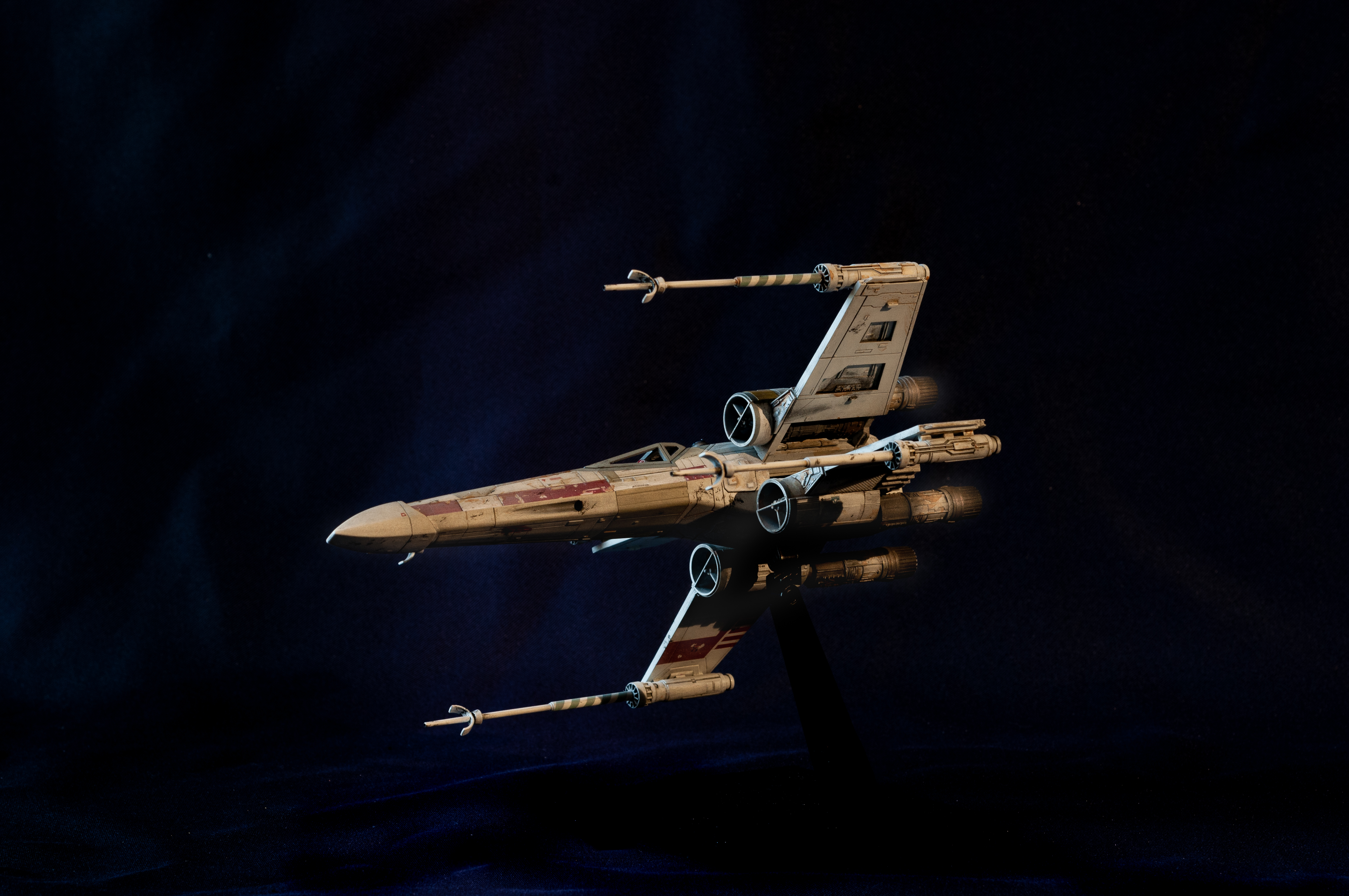 Baby got back: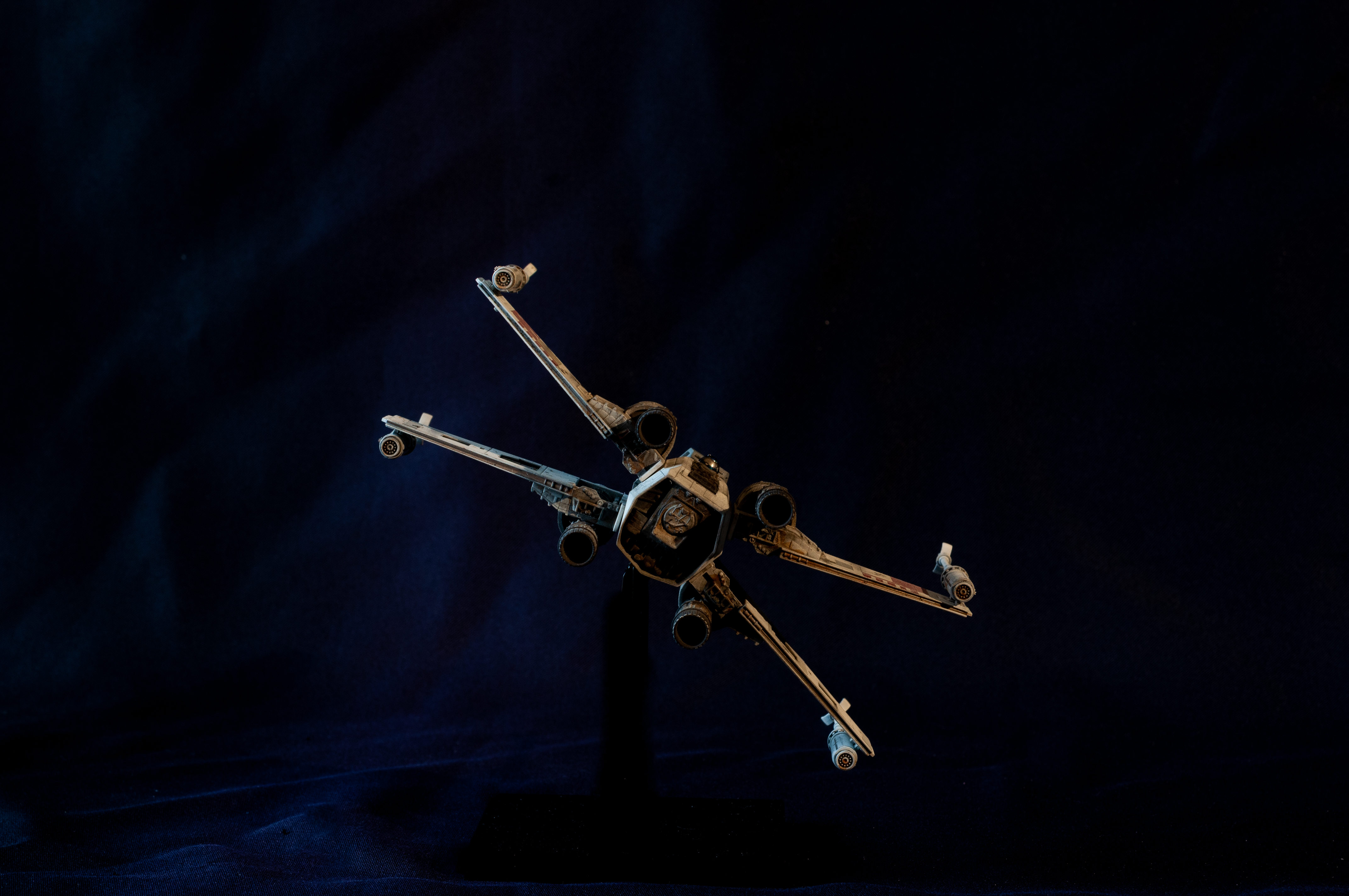 I can't remove the stand without taking this one into Photoshop, but I like the angle.
1/144 and 1/72 together, I think they pair up really well.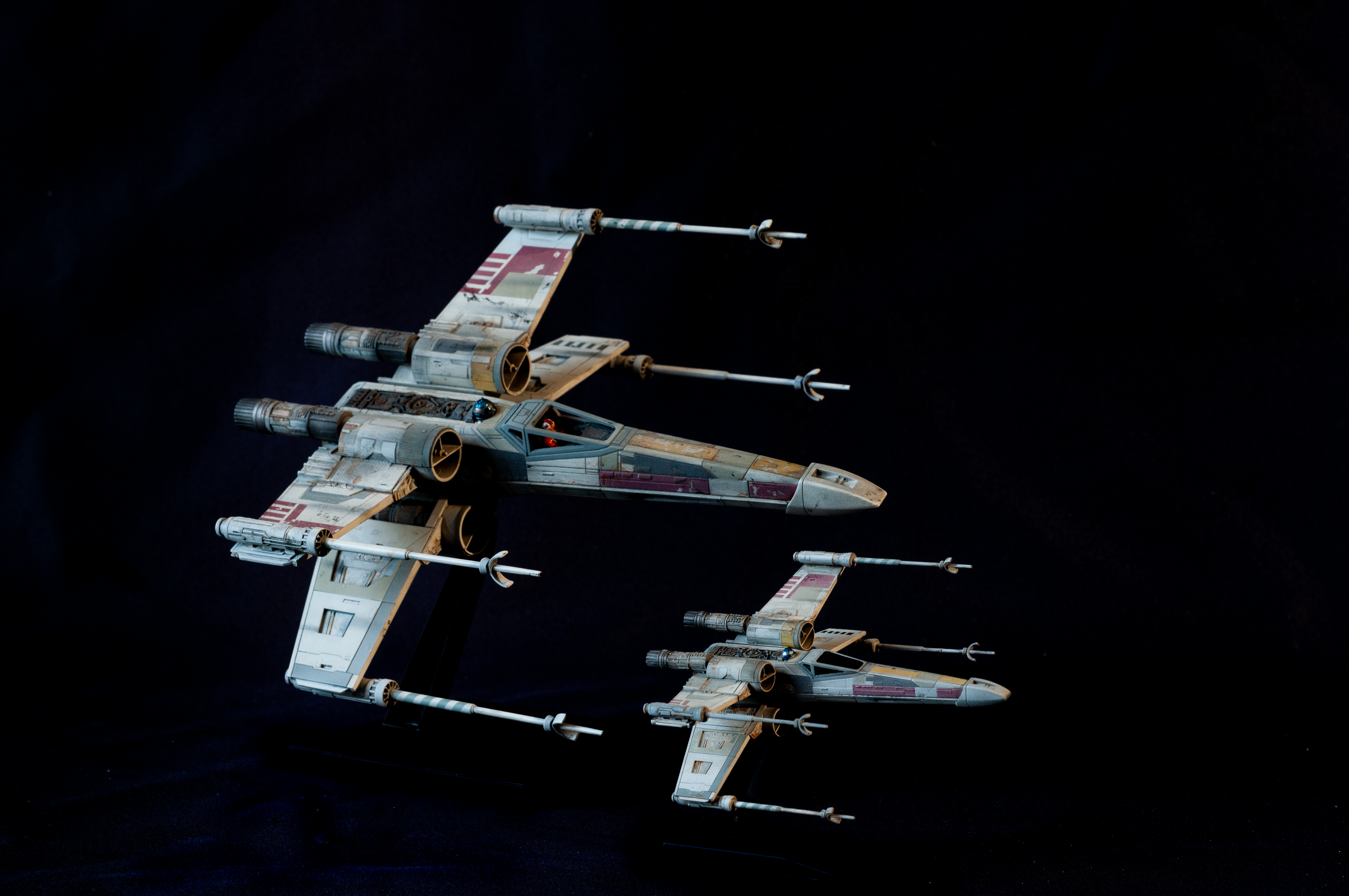 1/144 Falcon: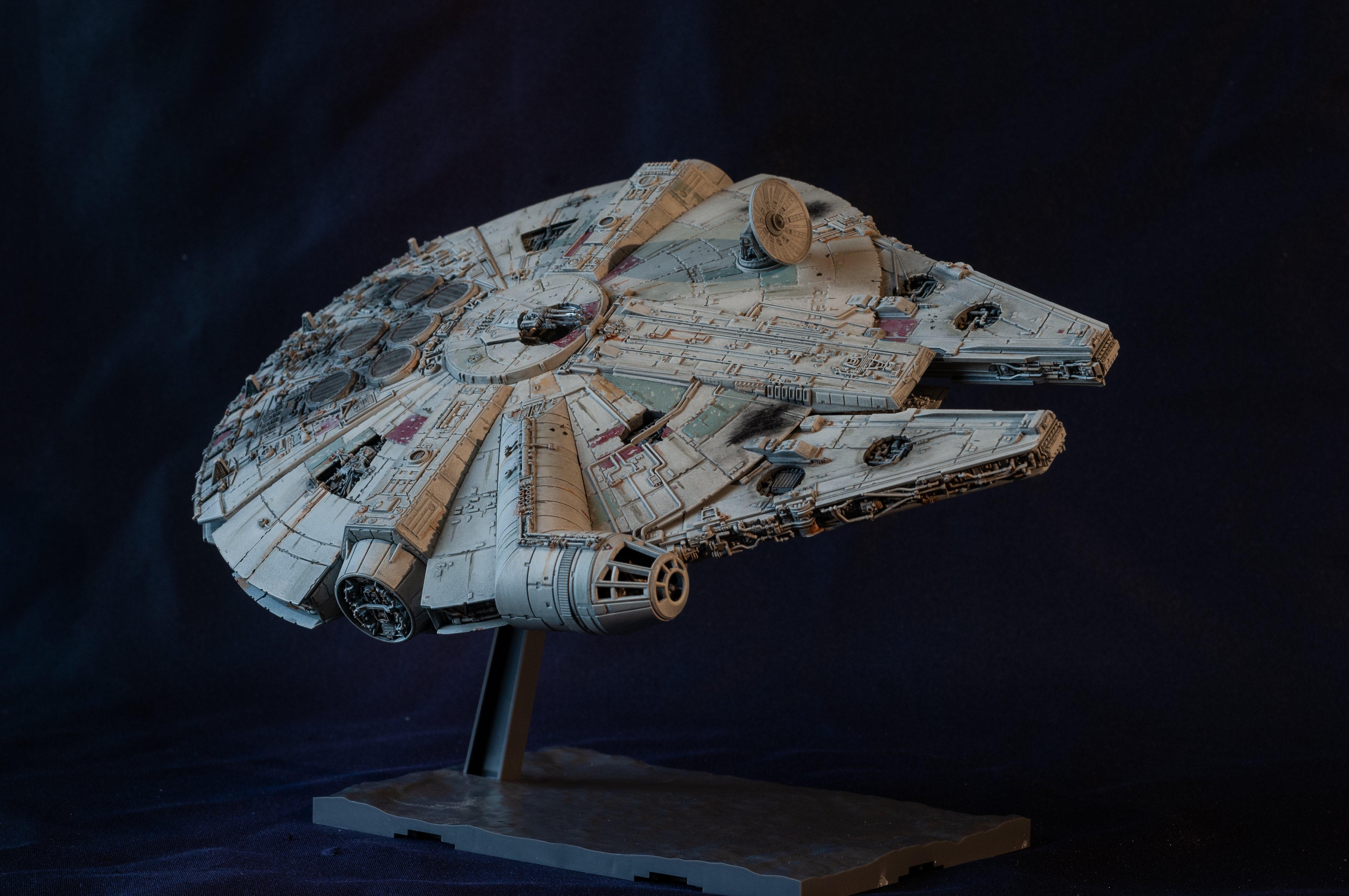 You're all clear kid!
She may not look like much, but she's got it where it counts, kid.
1/144 Falcon and X-Wing. What a pair!
1/144 X-Wing.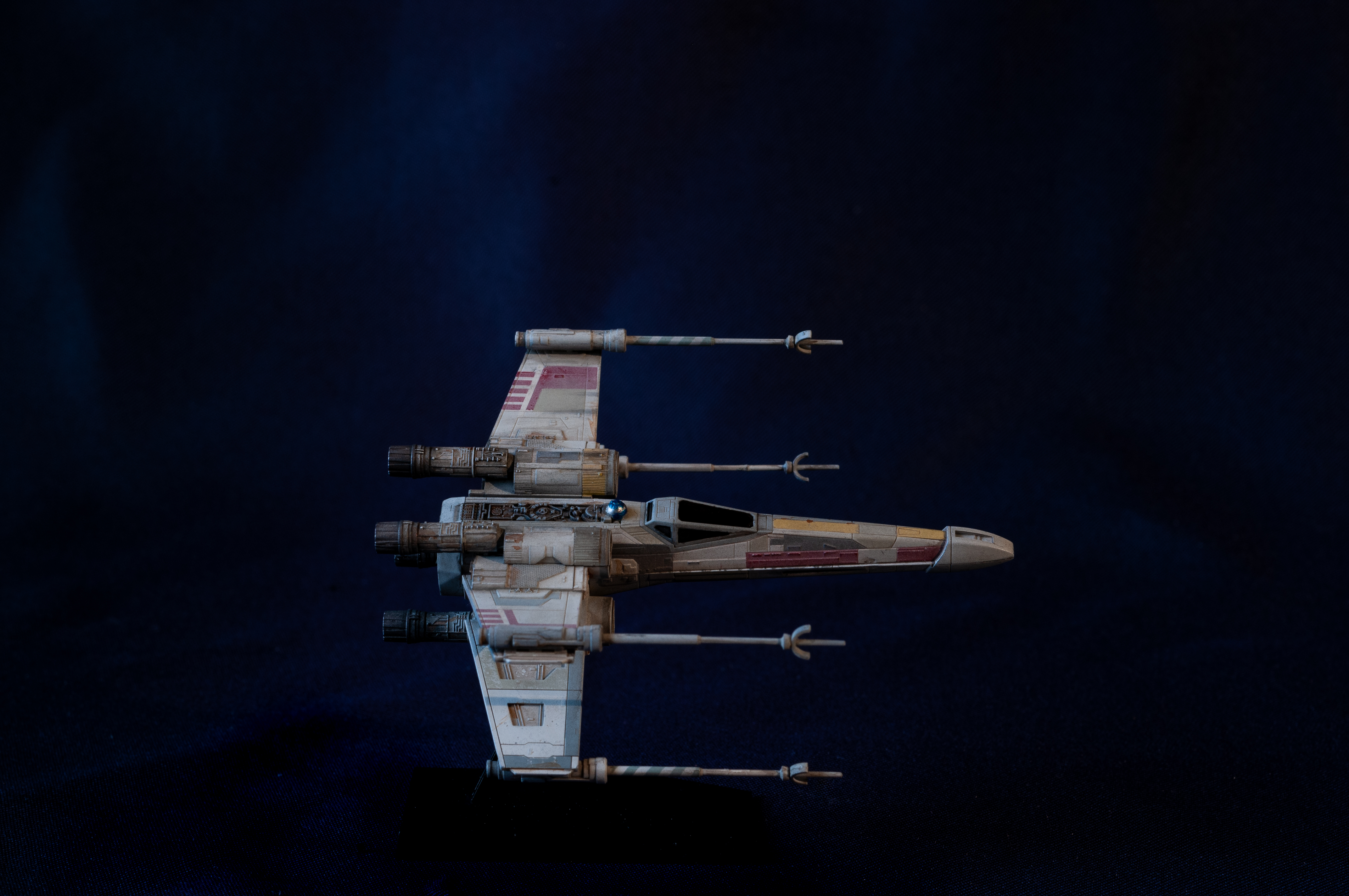 1/144 Blue Squadron T-70. This is part of the clear TLJ box set that brought me back into modeling. Brush painted with acrylics.
Poe's hot-rodded Black One.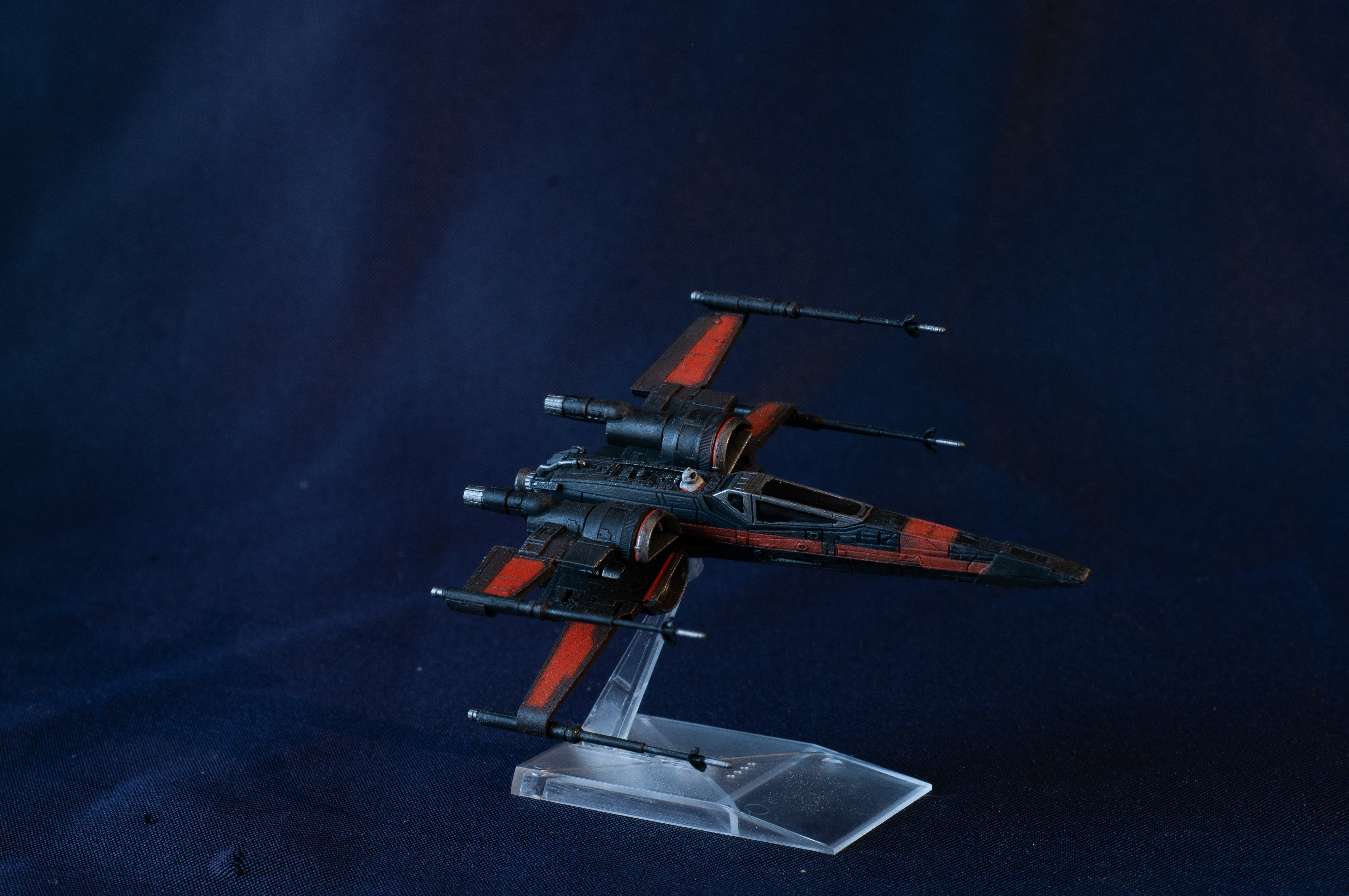 1/350 Falcon. Also brush painted with acrylics. The grey is much to cool and dark, but it's not bad for the first model I built in at least 10 years.
And to round them out, the AT-M6 that was the final model in the clear box set.