I hear people complain about the 1:144 scale AT-AT for it's size. Here is a cool diorama with F-toys 1:144 scale AT-AT's, but I wouldn't have the space to put a diorama together with anything like this with a bigger scaled model. The 1:144 scale is perfect for something like this.
Here is an even more impressive display with what I'm guessing is a similar sized 1 1:144 scaled model.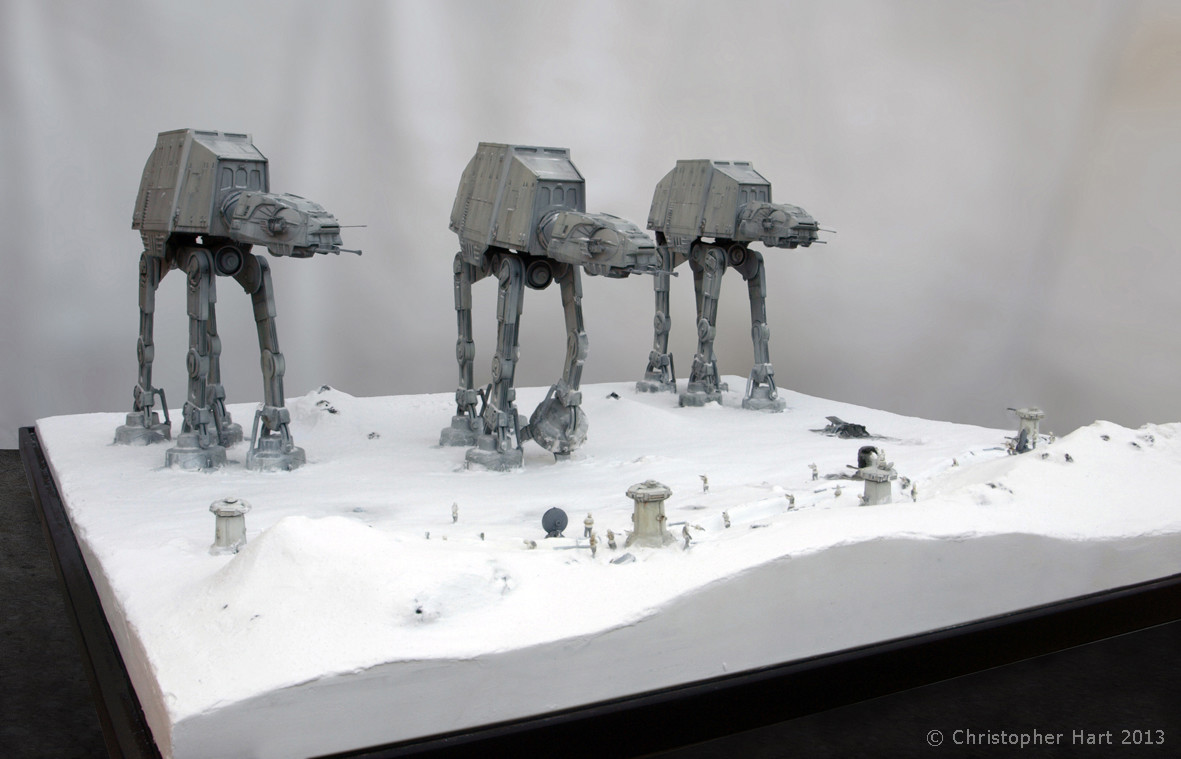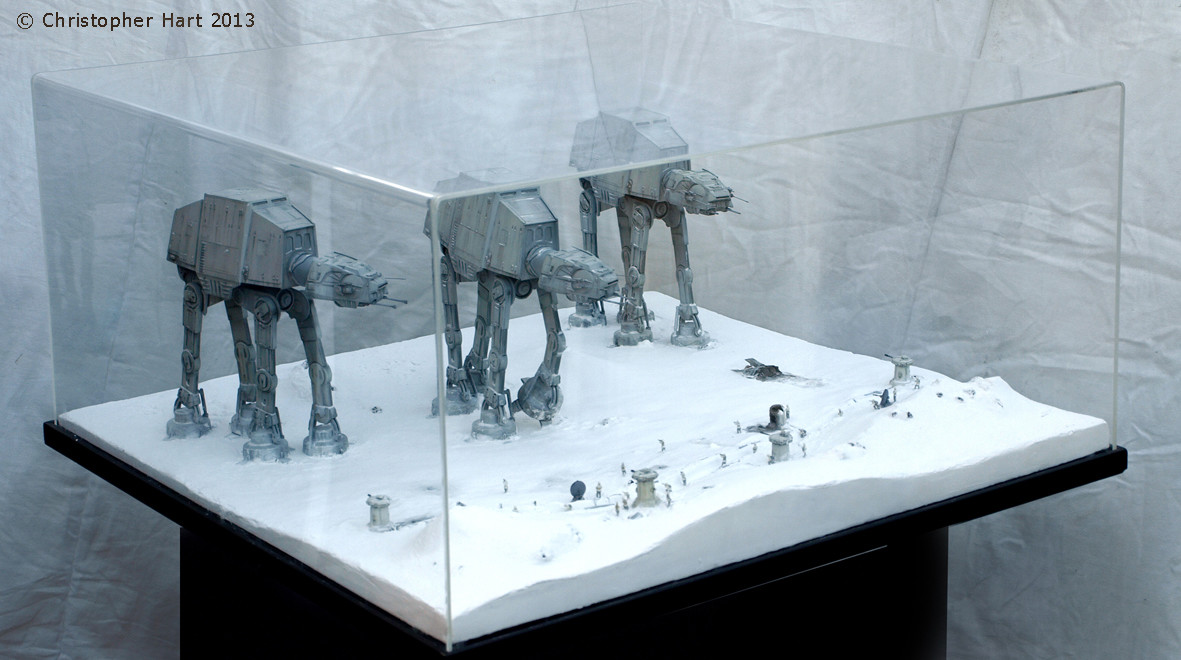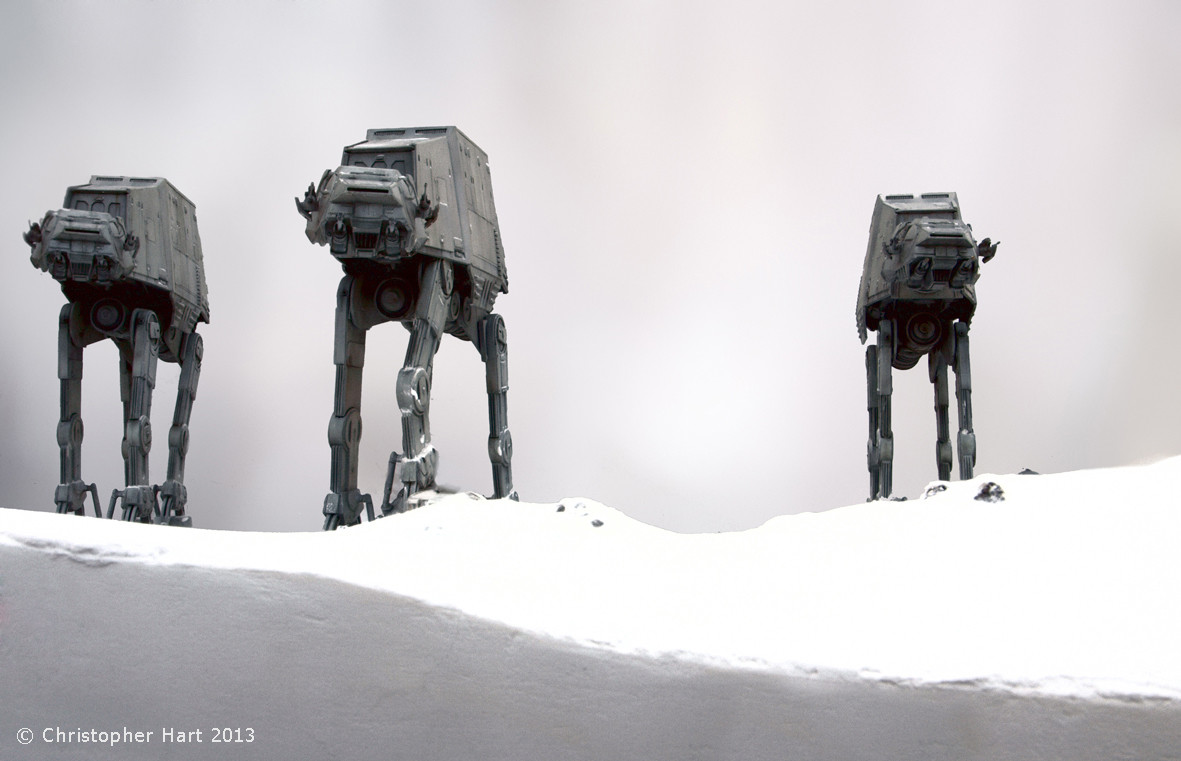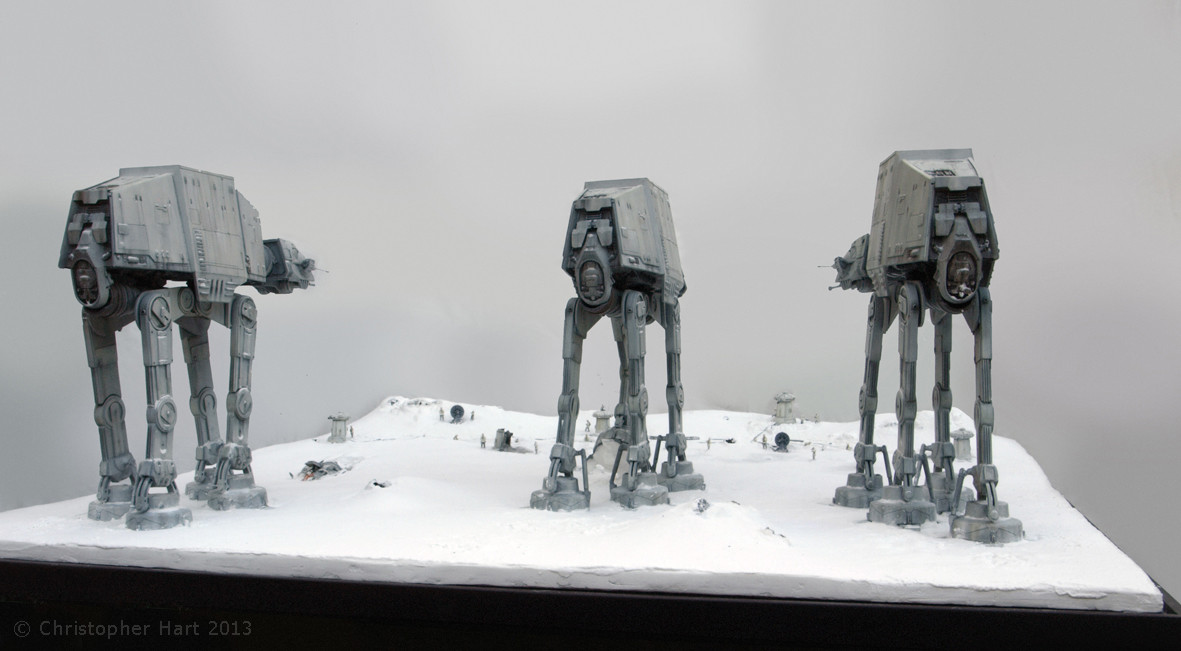 How can you not love a scale like this??
Lynn
Last edited: