The goal is to have all of Red Squadron that they at least had filming models for.
Lots of documentations for some of them and precious little for others like Red 6, Red 10 and Red 12 so some of this is winging it as far as painting
I am also not going to get too involved in all the various nuances of the physical differences like panels lines and raised chip pieces etc... beyond some simple fixes of the more major differences like swapping engine cans from left to right on Red 3, the short engine nozzle, difference nose cones and the orientation of the tank hatch part on the backs.
Bandai had to forethought to at least make those three build options.
I've got them in three of them ready sub-assemblies to make it easier for painting. Started with a black or grey primer followed by AS-20 (although in hindsight I wish I had airbrushed it for better control)
Then roughly painted the various color markings which will get toned down during weathering and mist coating. Right now the saturation on them is kind of over done and I am hoping to fade them in more and shift some of them a bit with some grime as well
Swapping the engine cans for Red 3 was not a perfect fix, but at least most of the details look more correct. For example, the long strip is on the left can and the right can details looks more like the filming model's details
It also involved cutting off the snap supports and carefully making sure you use the right turbine parts for the right can (there actually is a difference in how they fit)
It was a difficult choice between going with the Red 3 Pyro paint scheme or the hero one but in the end I chose the hero one
Red 4's filming model has distinctly different engine can details, notable lacking the long raised strip among others. However, I just stuck with the stock Bandai kit
He will get an R4 unit that I have printed out since that is what is seen in the filming model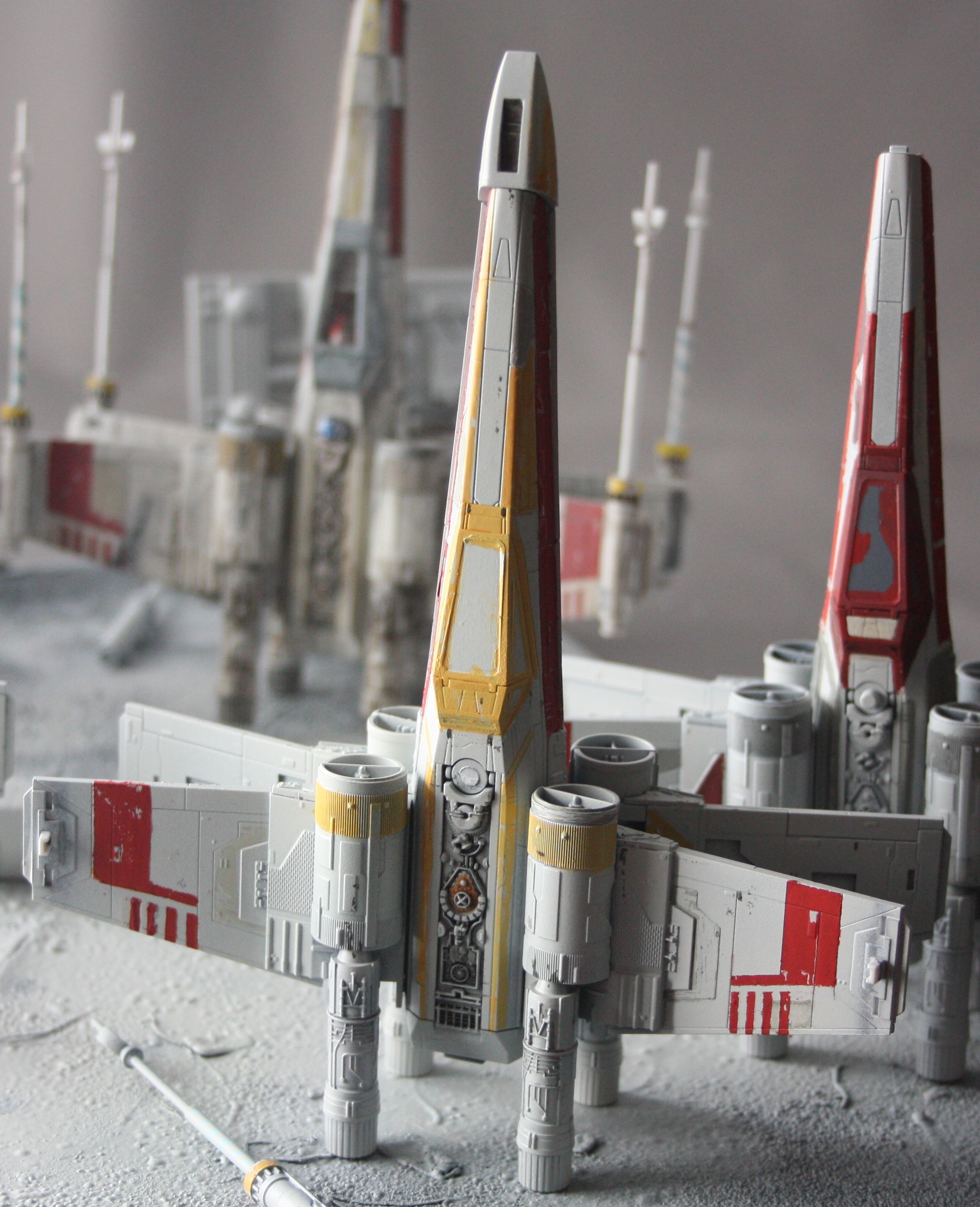 Red 6 there is a lot of liberty here in regards to markings as the few shots I have seen ever really show one side of it. Even then, they are low res grainy shots
Red 6 will get an R5 unit since that is what was shown in the live action shots behind Porkins
If anyone has any ref pics I'd love to see them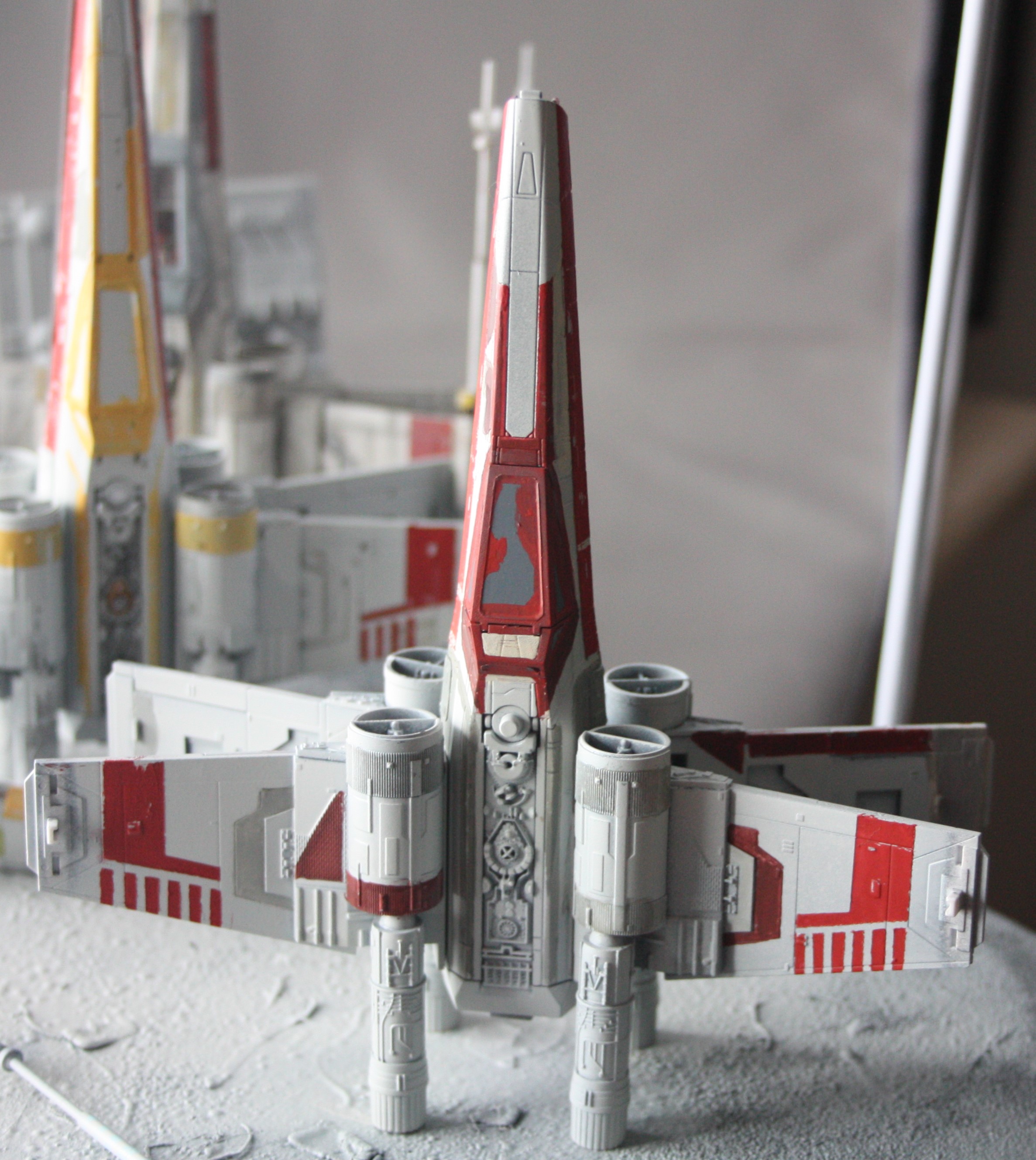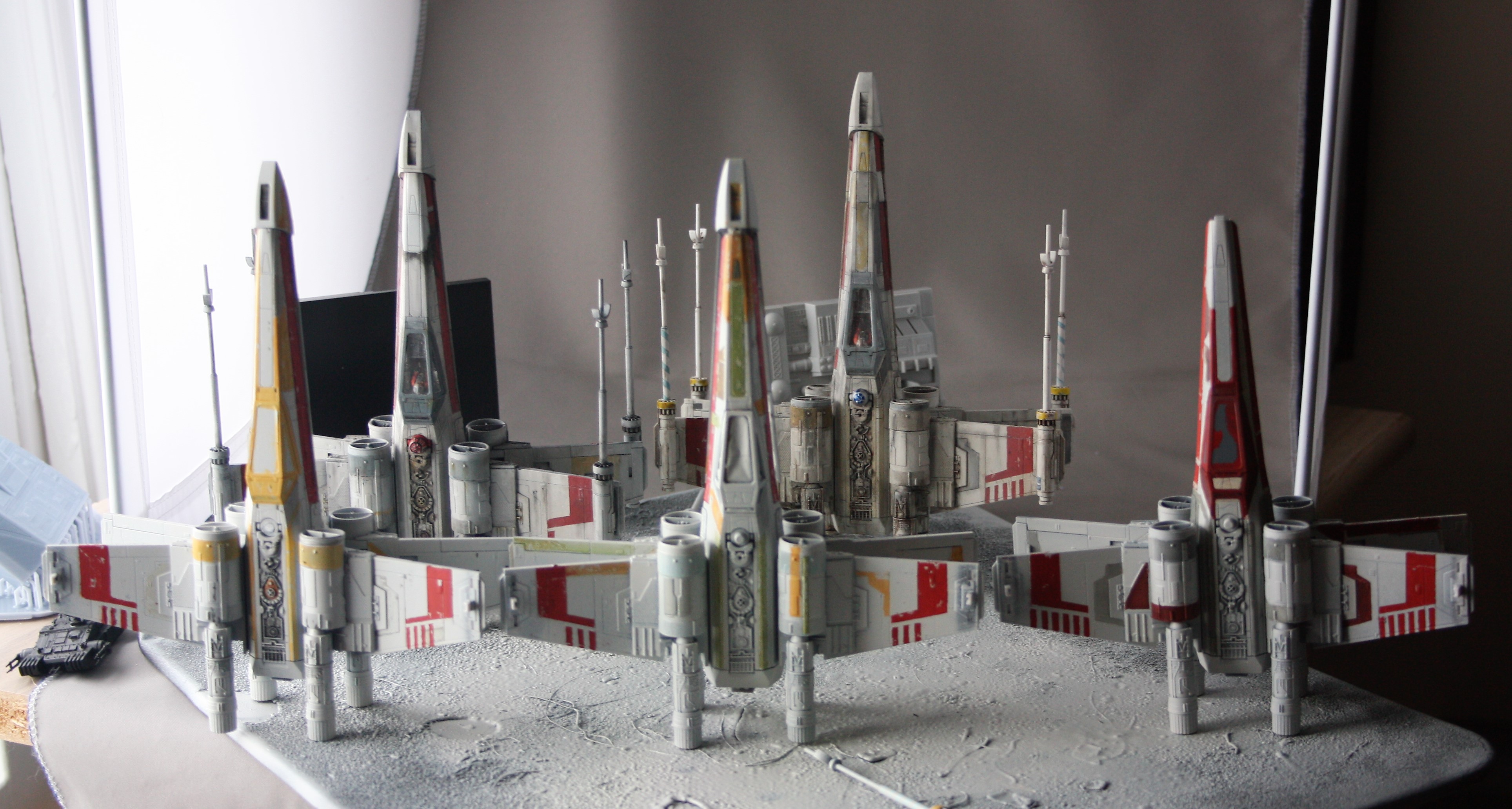 As for the pilots. I did my best getting the helmet details at least roughly representative, but it was so hard designs like that so tiny. I would love to know if anyone came across any decals sets for these
From top to bottom
Red 4 (John D)
Red 3 (Biggs)
Red 6 (Porkins)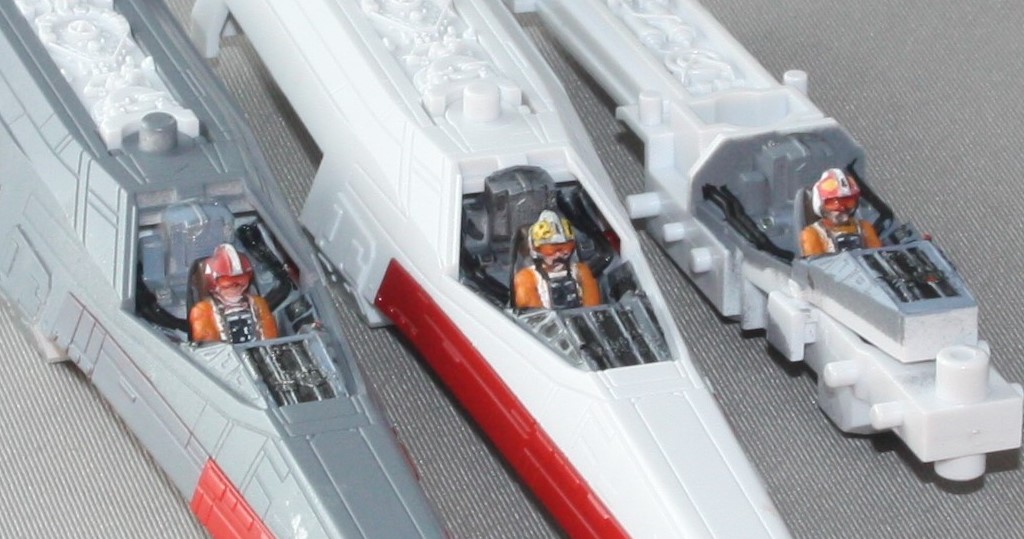 Last edited: