I have been working on this suit for a while now. I originally wanted to base it on Milks paint-up of Narins Bad Blood, but time and desire to sculpt accurate parts before the Con, wasn't with me.
He made his debut at Armageddon Melbourne last weekend, with great success.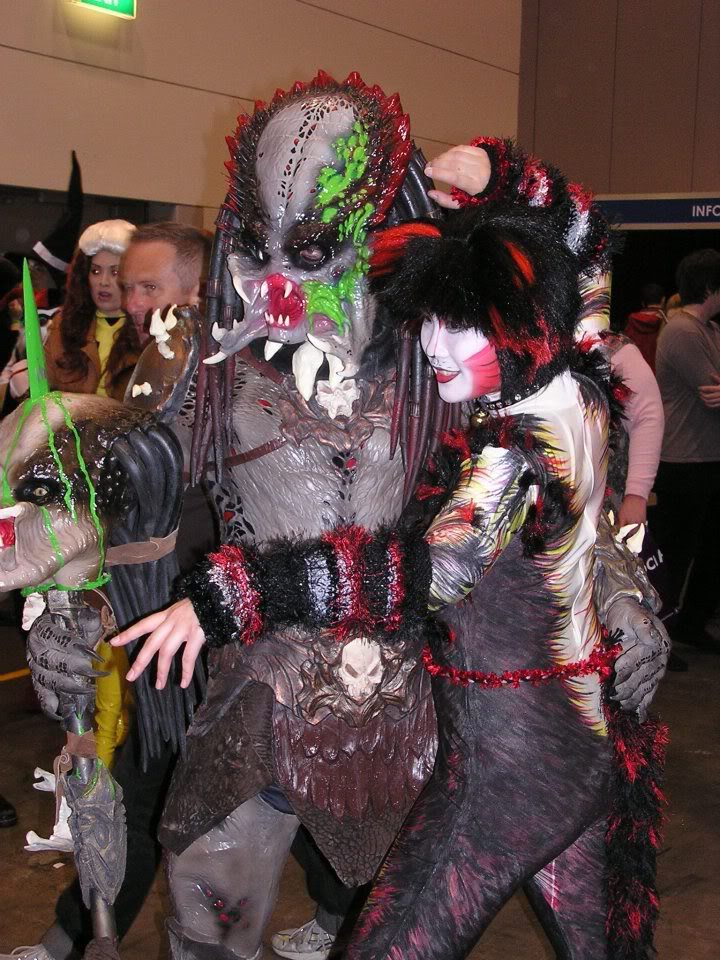 He is based on Bob Bagy's Super Black pred skin with one of Bob's open mouth Wolf masks. The armour parts are primarily from Uratz, and the shins are a set of Mannowars' Wolf style.
Unfortunately the spikes didn't hold well enough witht he epoxy resin I used to glue them to the gaunt and shoulder bell, and some of them were purloined by trophy seekers whilst having their photo taken with me
.