Hey guys
I promised in the vote thread thead that I was going to make one for Art to take photos of use for promotional purposes for the Lair and I'm making good on that.
Here's the progress so far..
Masked off the spheres and Primer Coated it.
Masked of the skin areas leaving all metal parts for painting.
Silvah!!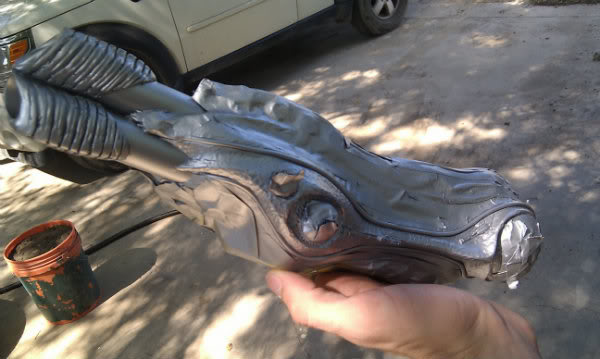 First layer of weathering.
Some Gold and more Silver. Un masked the skin area.
Masked off the metal and sprayed a base coat of antique white. Pardon my mess..I am 4 builds deep in need of a clean up.
Color and Spots. I used brilliant yellow and crimson red. when they mix it makes a nice orange.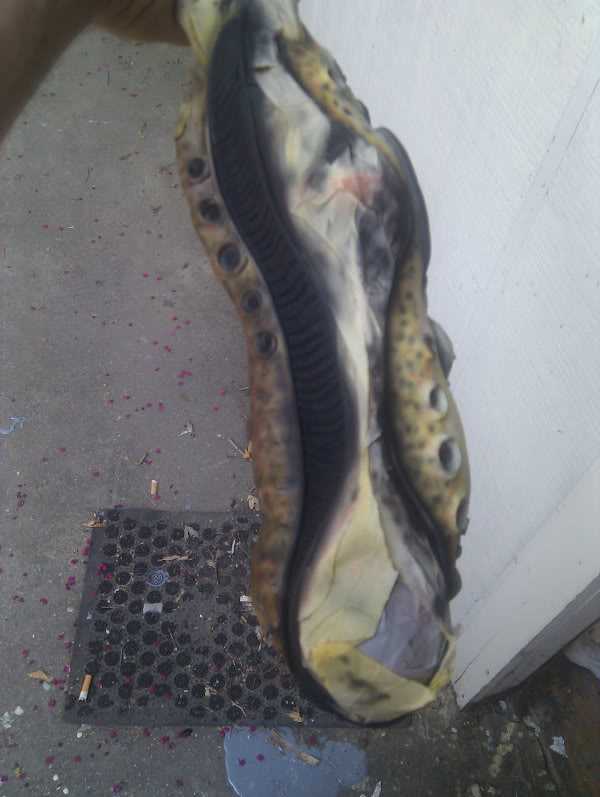 Un masked the metal then overall weathered and blended with the air brush.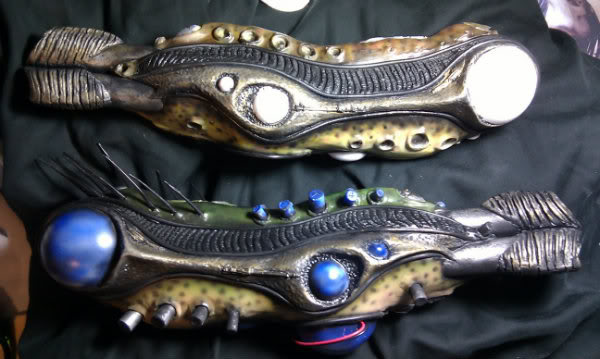 Finished out the exhaust ports canisters and spheres.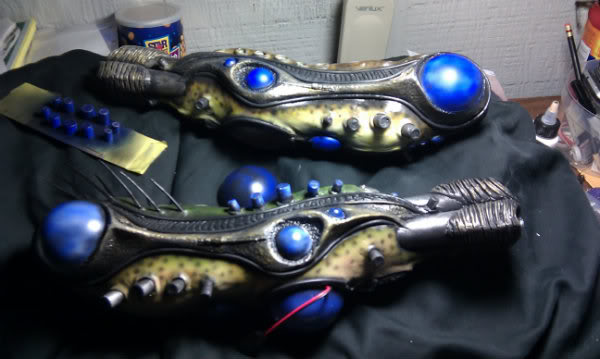 At this point I'm waiting for a buncha UV LEDs from ebay to install the lighting and assemble it.
Side note:
Last night I asked my wife "what I should make", She said to "make something cute"..So I made this last night... might have missed the mark a little..well, I think it's pretty cute. lol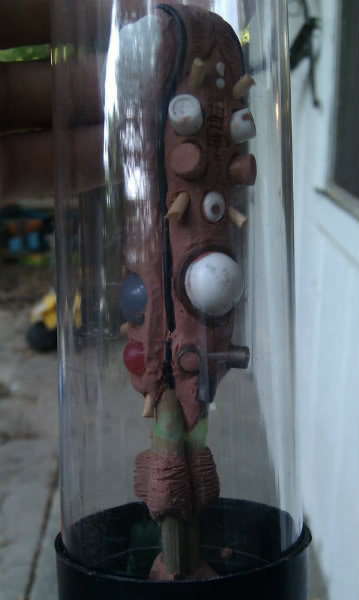 Thanks for looking and commenting folks!