I've started working on a replica of the baby Yoda/Grogu/biker scout bag from The Mandalorian, season 1 ep 8.
From
another RPF thread
, I learned that the bag and strap were made from a large British P37 bag, and a XL 4171 Rothco belt. The color of my bag is lighter than I was expecting, and it is definitely lighter than the belt. I may dye it.
Its hard to see the fasteners that were used, but they appear to have flat, smooth heads, with a chamfer around the edge. I decided to use chicago screws. The ones I bought have a 9.5mm dia head, and can grip 5mm of material.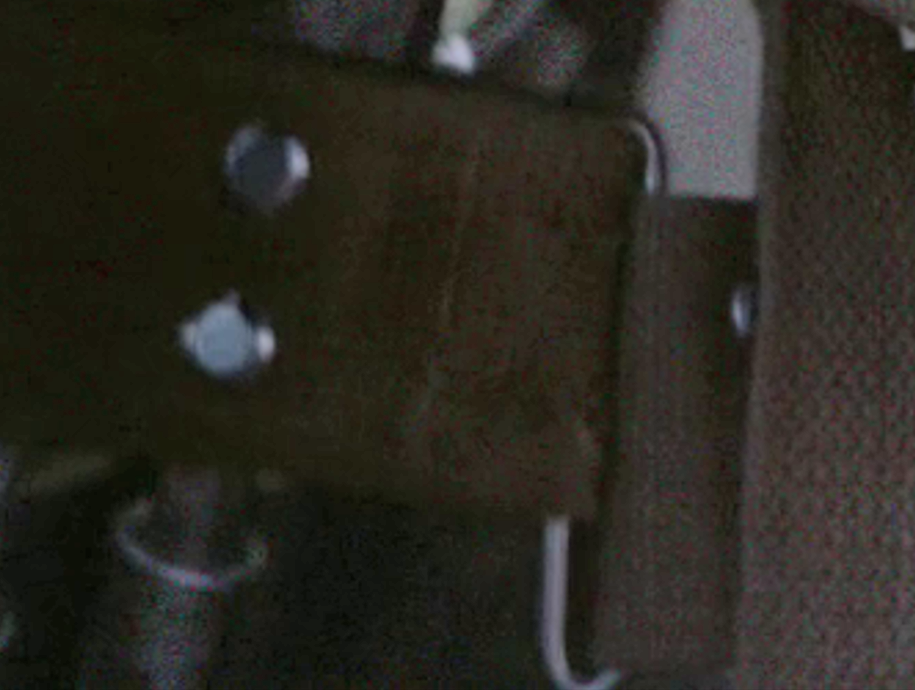 The belt buckle isn't used, so I started by removing the stitching and rivets that hold it on.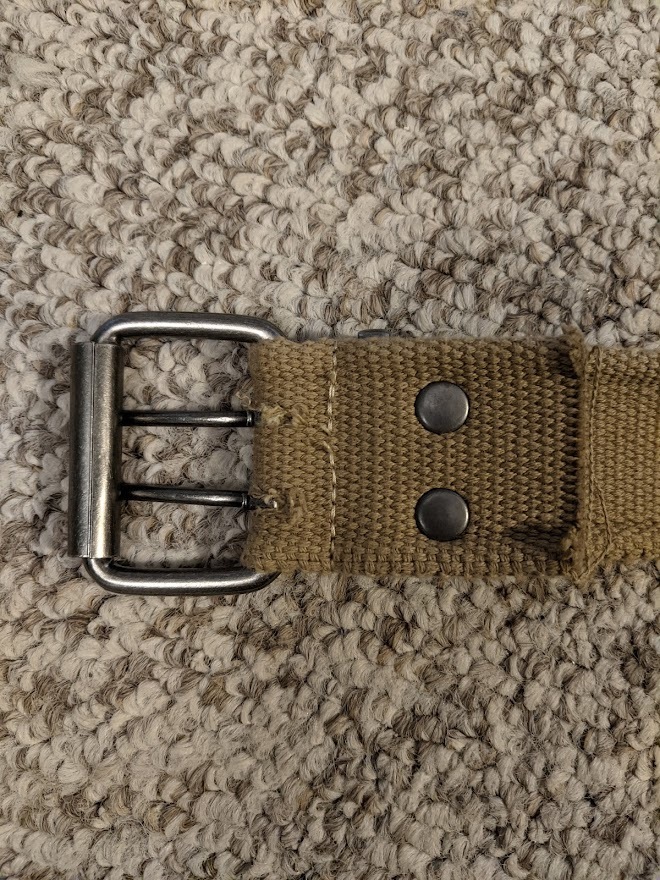 I put the chicago screws through the holes left by the rivets to complete this end of the strap.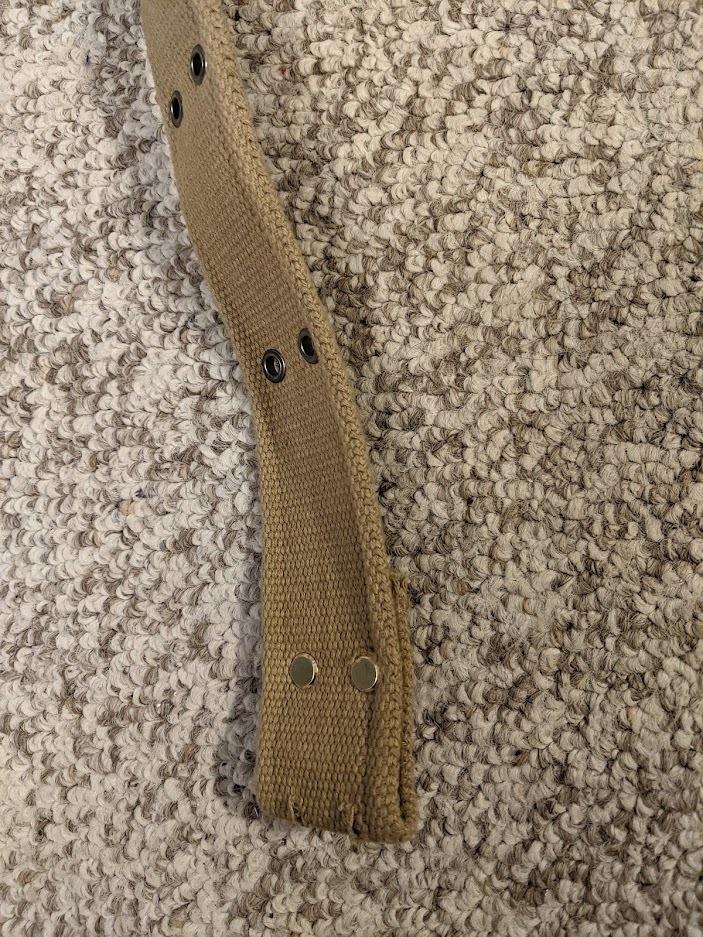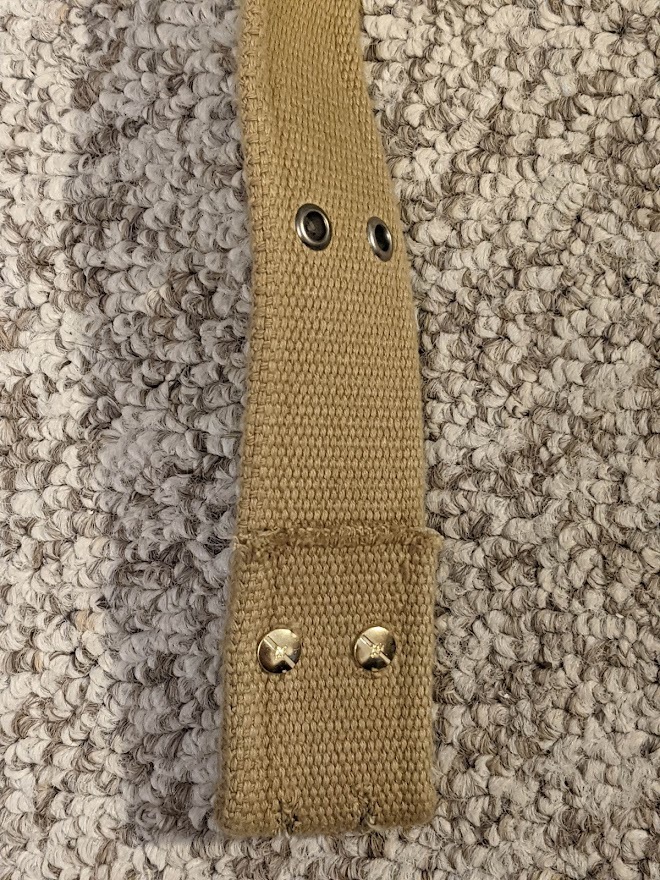 The other end of the strap requires additional holes. I folded the end of the belt to match the screenshot, then stuck a marker through the appropriate grommet to mark the location of the new holes. I used a leather punch to cut the holes (not the best tool for the job, but it worked).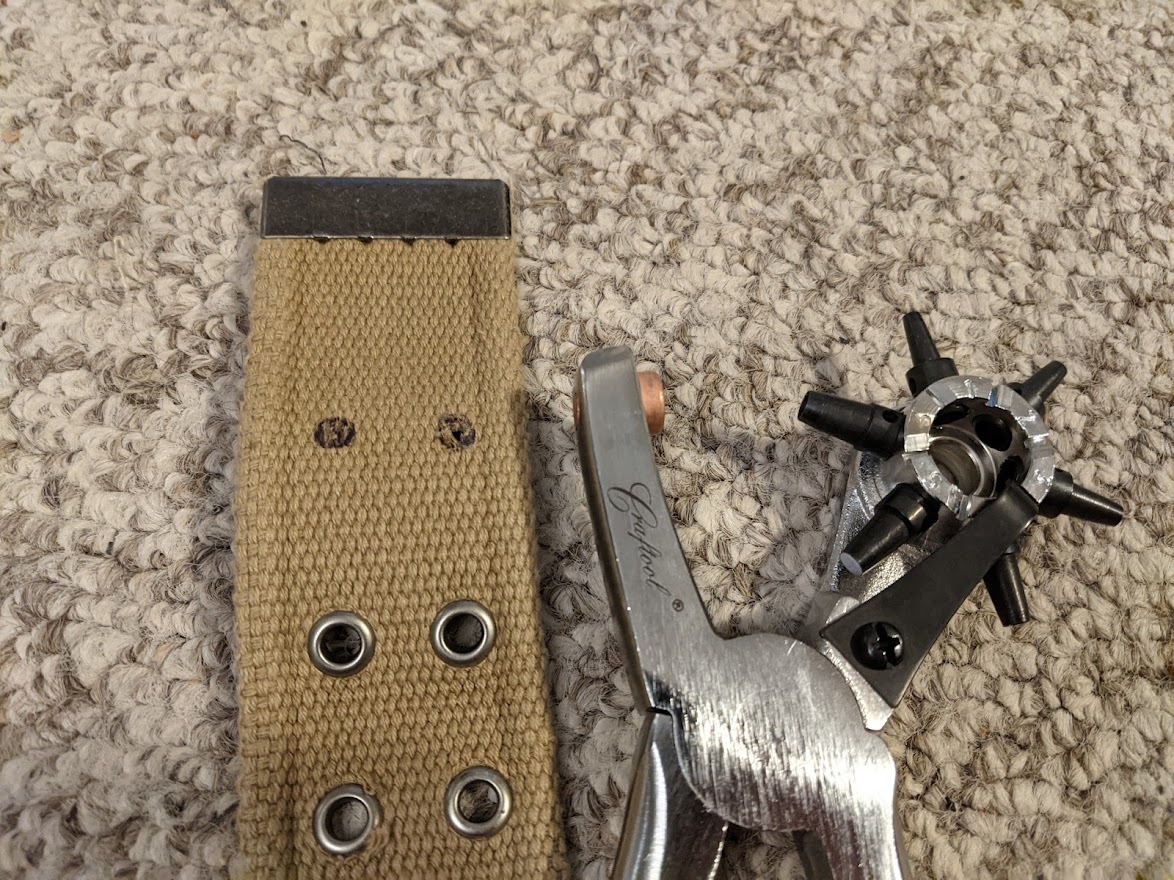 Chicago screws are put through the grommets and the new holes, completing the strap.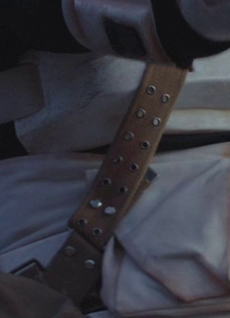 Last edited: