Ok this is what we have come up with so far.
We used a deer spine and after cleaning we used a bamboo rod and hot glue to assemble it.
Here it is assembled and ready for me to dremel some spots off.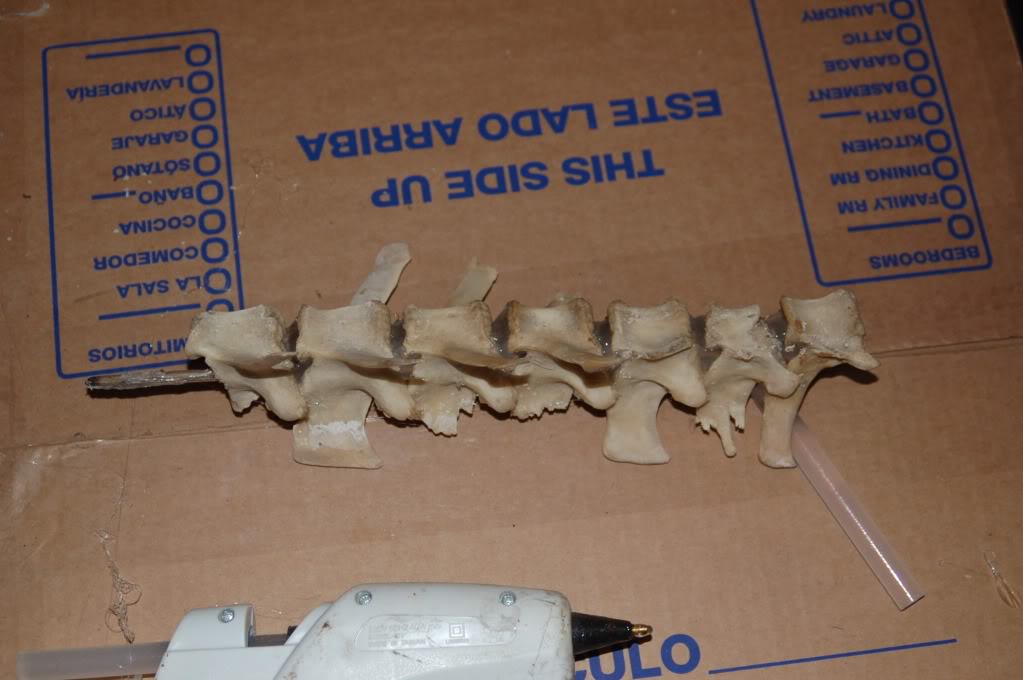 My wife made the tail tip out of cardboard, 110 cardstock and hot glue. We then fastened it together with the bamboo rod and Smooth Cast 320. Added a bit of paint an here you go.
Here is the Staff we will be using once I get better imagery.
Ithica
Here is my update of the finished spear.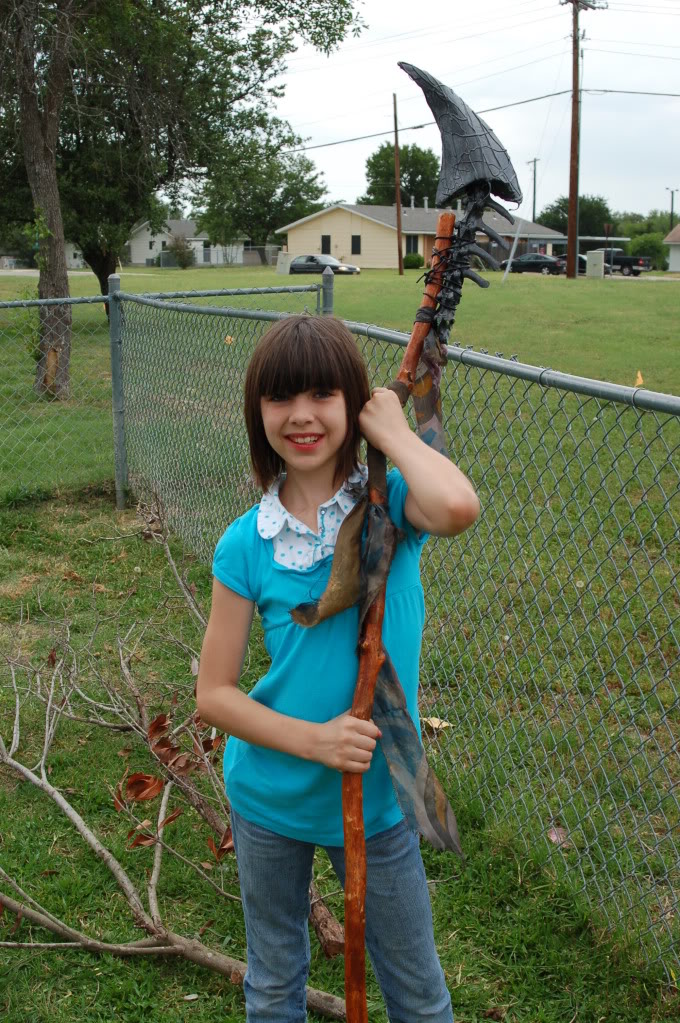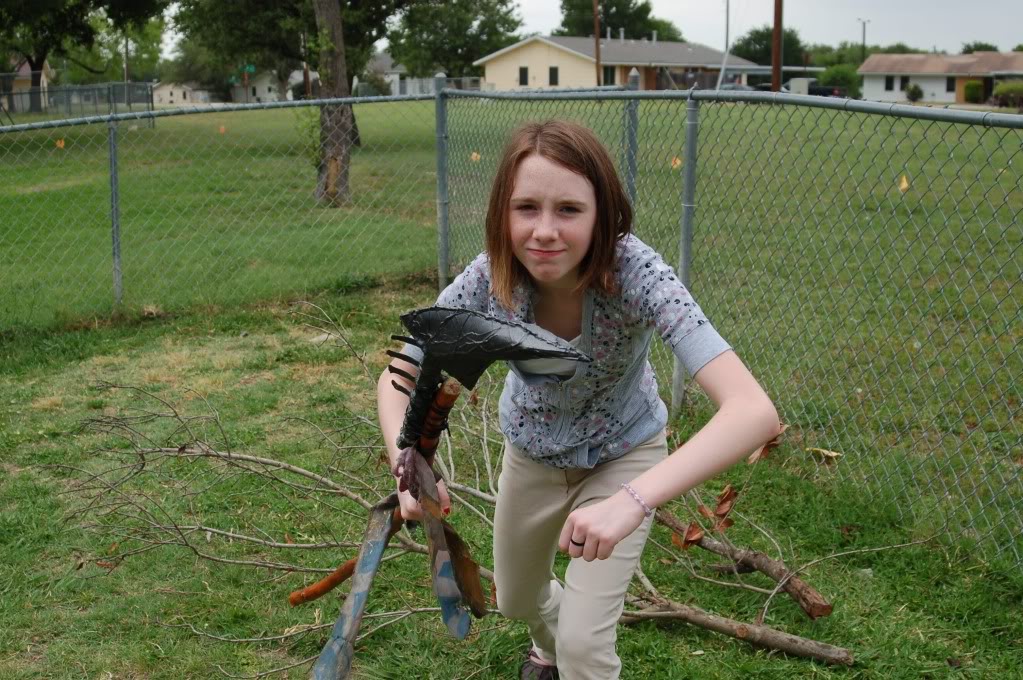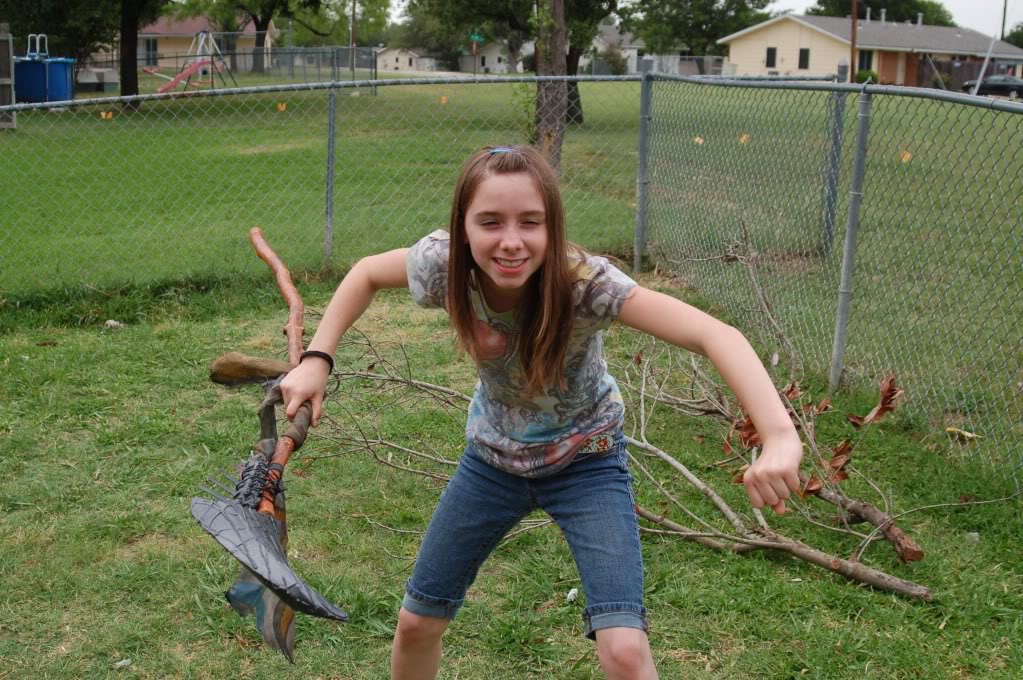 Ithica