Hi All,
Though I would post my build for the AVP Scar Plasma Caster, it's not 100% screen accurate but I think its pretty close. I searched the web for reference images and a lot of what I found seemed to have conflicting info. Hopefully it helps some of you out if your looking to build one or one that's similar in design. Its not a step by step tutorial but should give some helpful info.
Started with a basic layout, 1/4" Sintra will add strength, 3/4' PVC pipe for the barrel. The small cylinder at the back is a hair gel container.
I then glued 1/8" foam sheet to the barrel, this will make gluing other pieces of foam to the barrel easier. The left and right pieces of Sintra are spaced at the bottom with EVA foam, shown in next picture.
Additional foam detail on the front.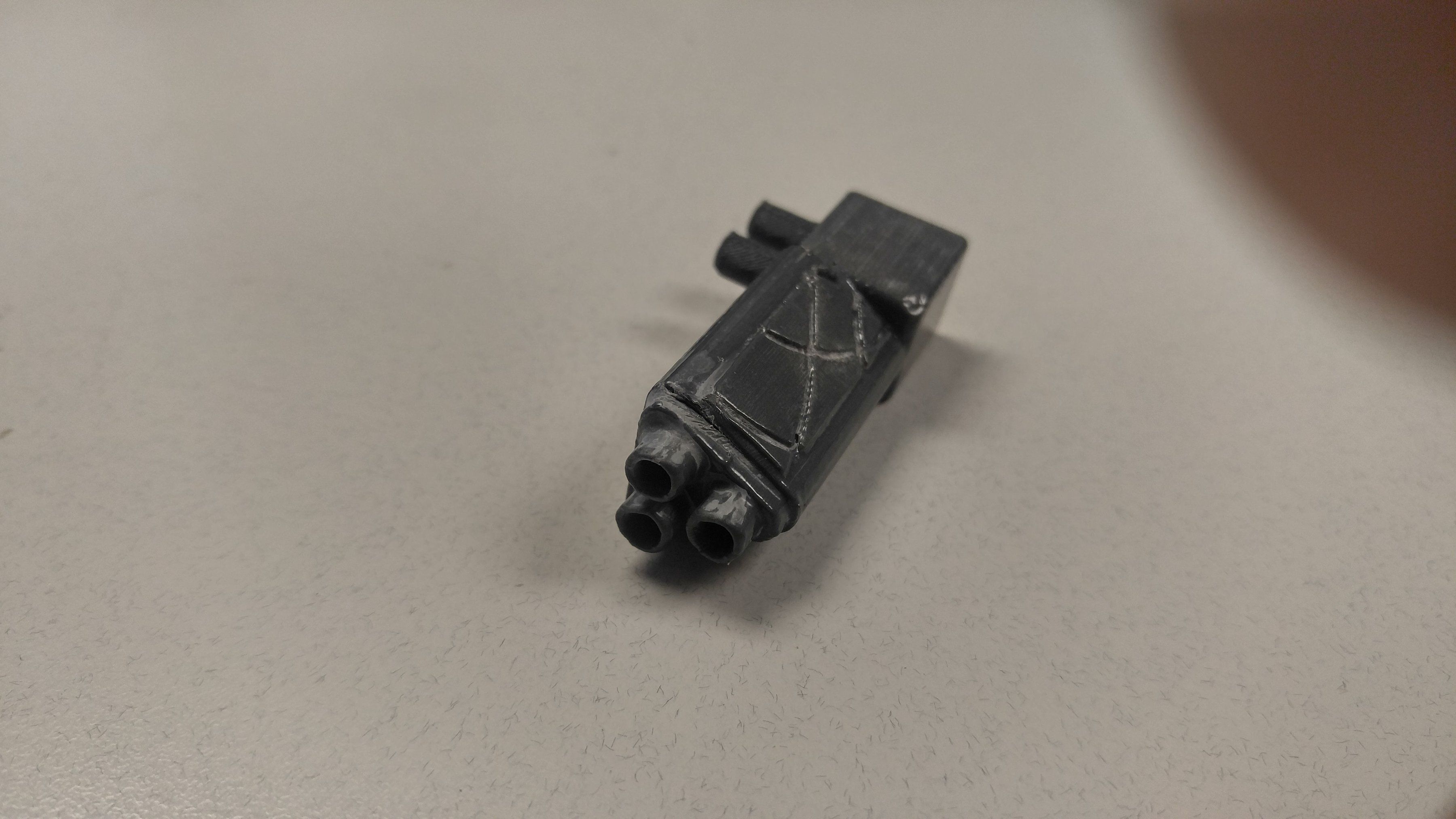 3D printed piece for some added detail.
Additional detail added to the top, any seams I cover with flexible DAP, seems to cover well with paint.
Here's a look with the mount, it's made from the save 1/4" sintra as a base and covered with 3/8" foam then detailed. I plan to use a bolt to secure the two together, then I can adjust the angle as needed.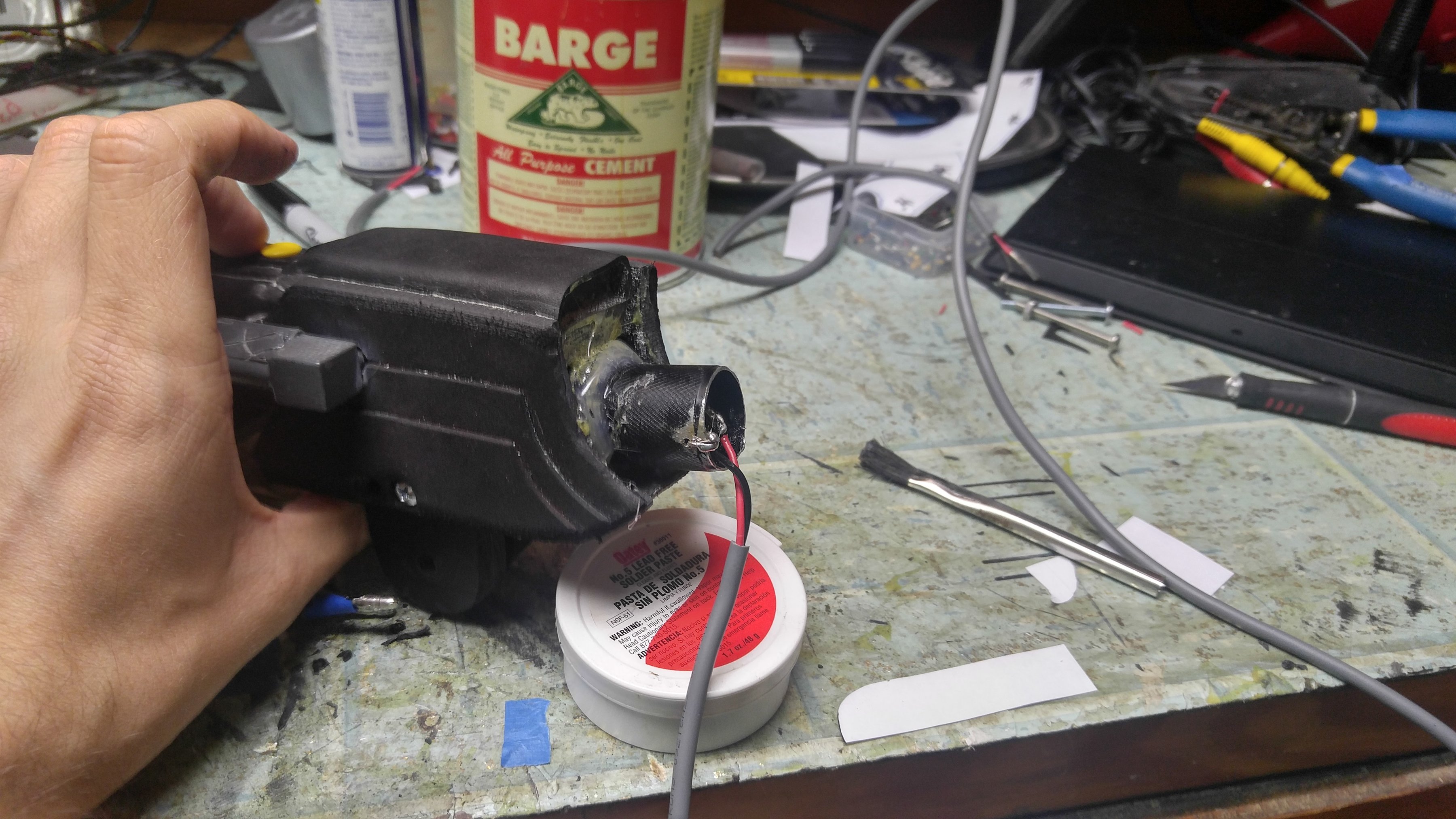 I cut a flash light in half and glued it into the end of the barrel. I have a switch on my bomb gauntlet that will control this as well as the LED's in the helmet (not yet complete). The flashlight was aluminum which made soldering difficult...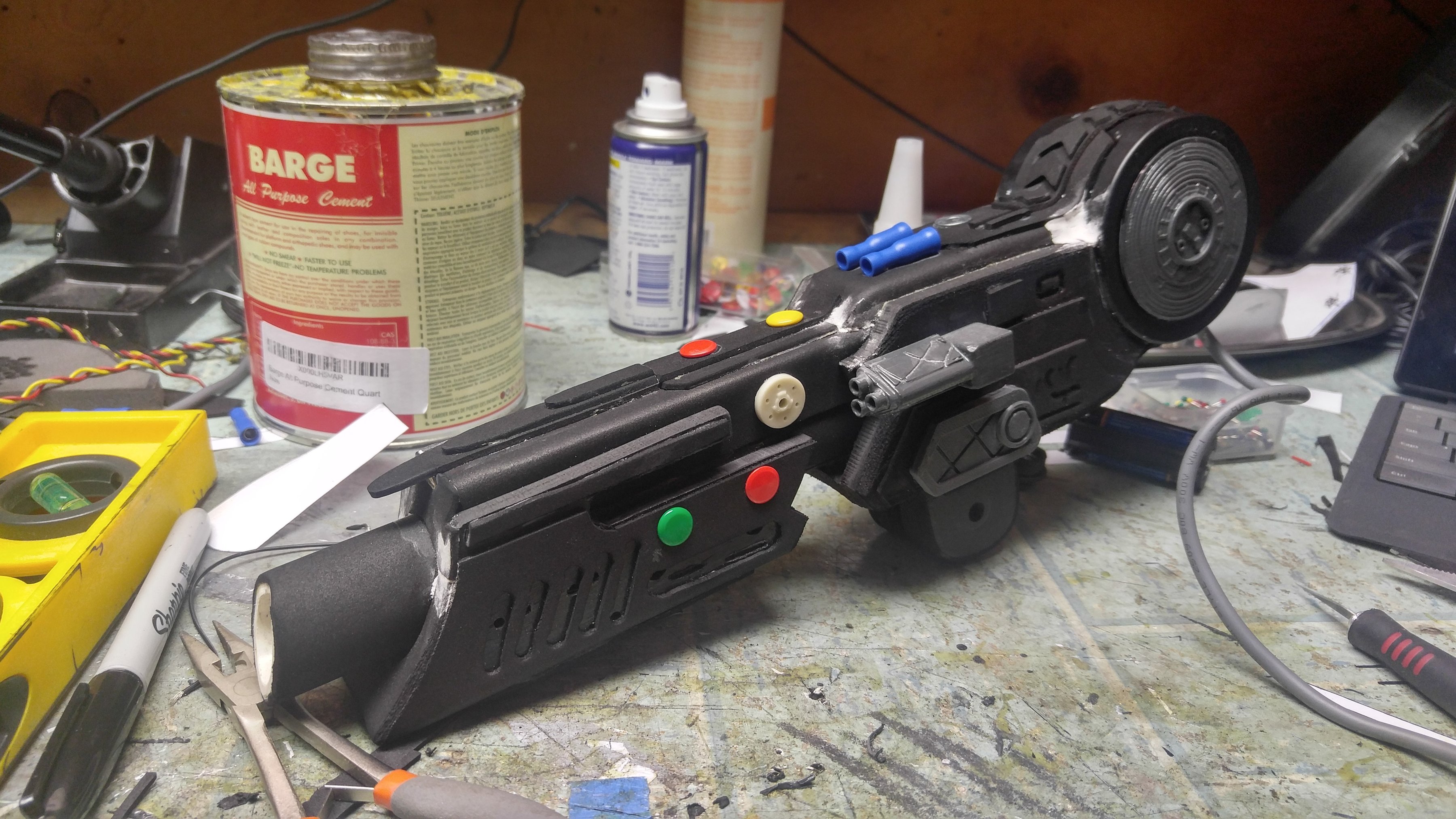 Here's the look before paint and weathering, the wire out the back isn't in the movies or design but I think it will look cool this way.
Base coat of silver outdoor paint. Some people like to coat their parts with PlastiDip first. Might be a good idea, I just choose to skip it.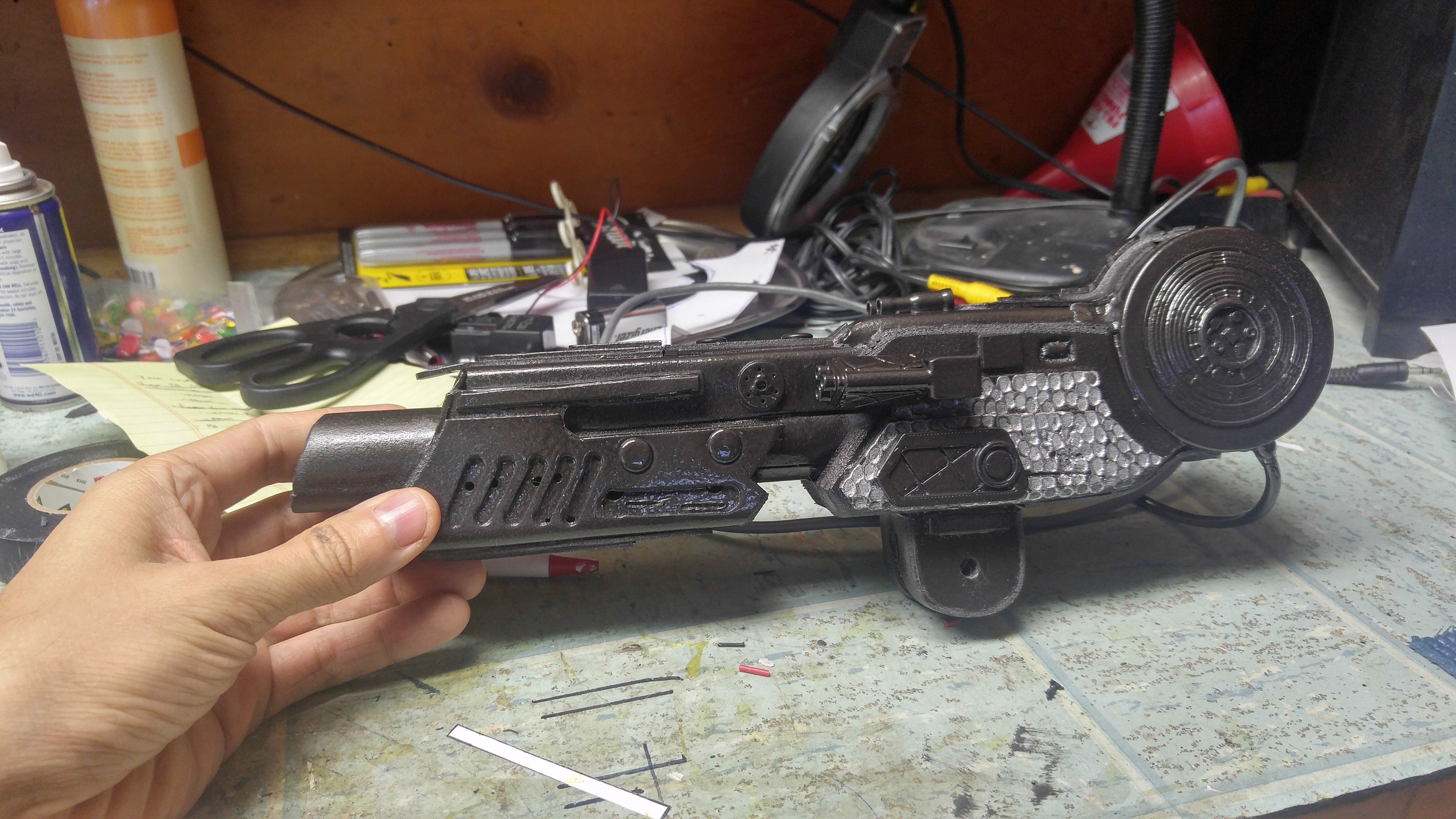 Here's the second coat and a bit of weathering on the back end. this paint is a hammered finish outdoor paint. Below are some finished pictures, unless I decide to add more weathering.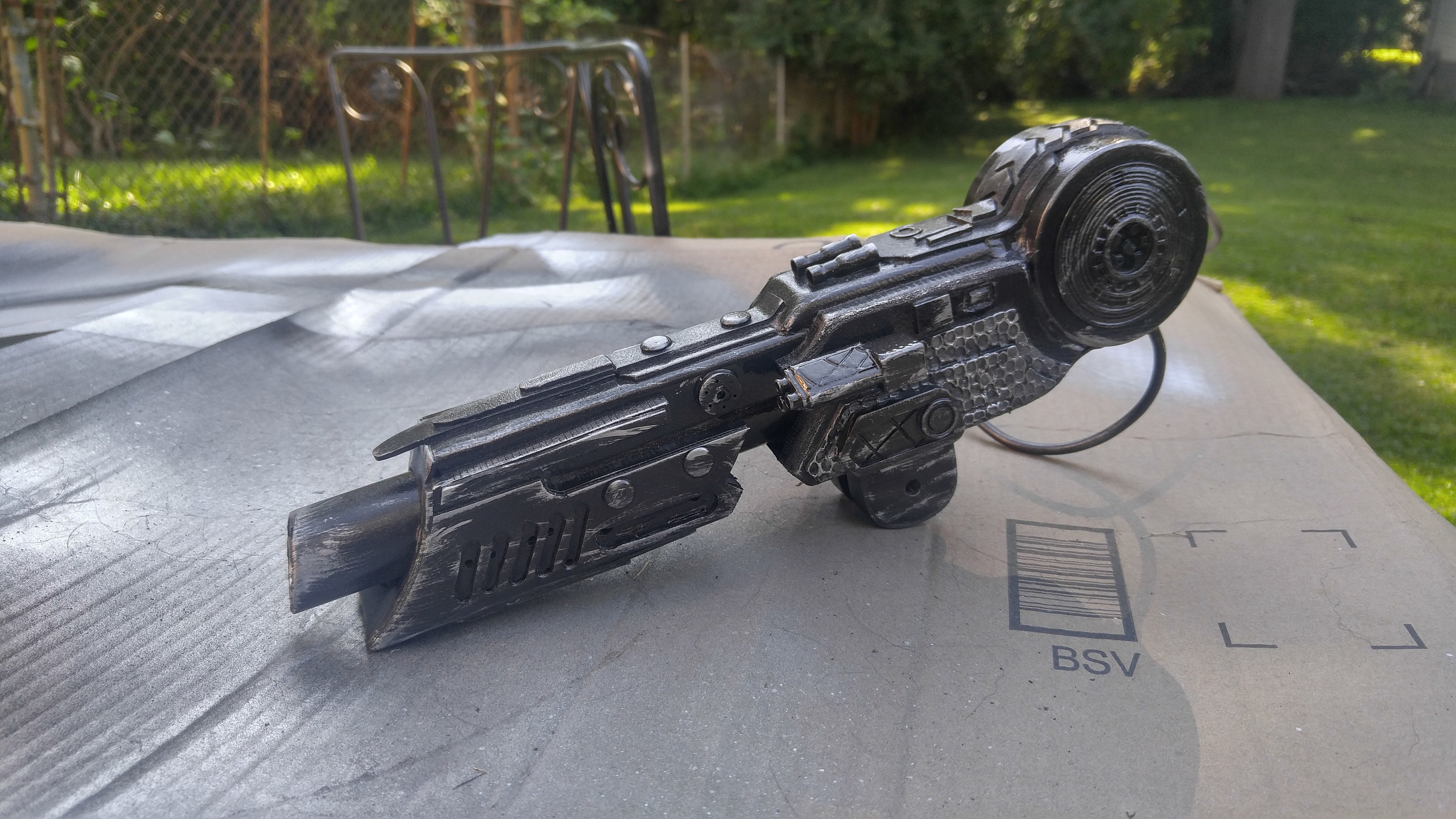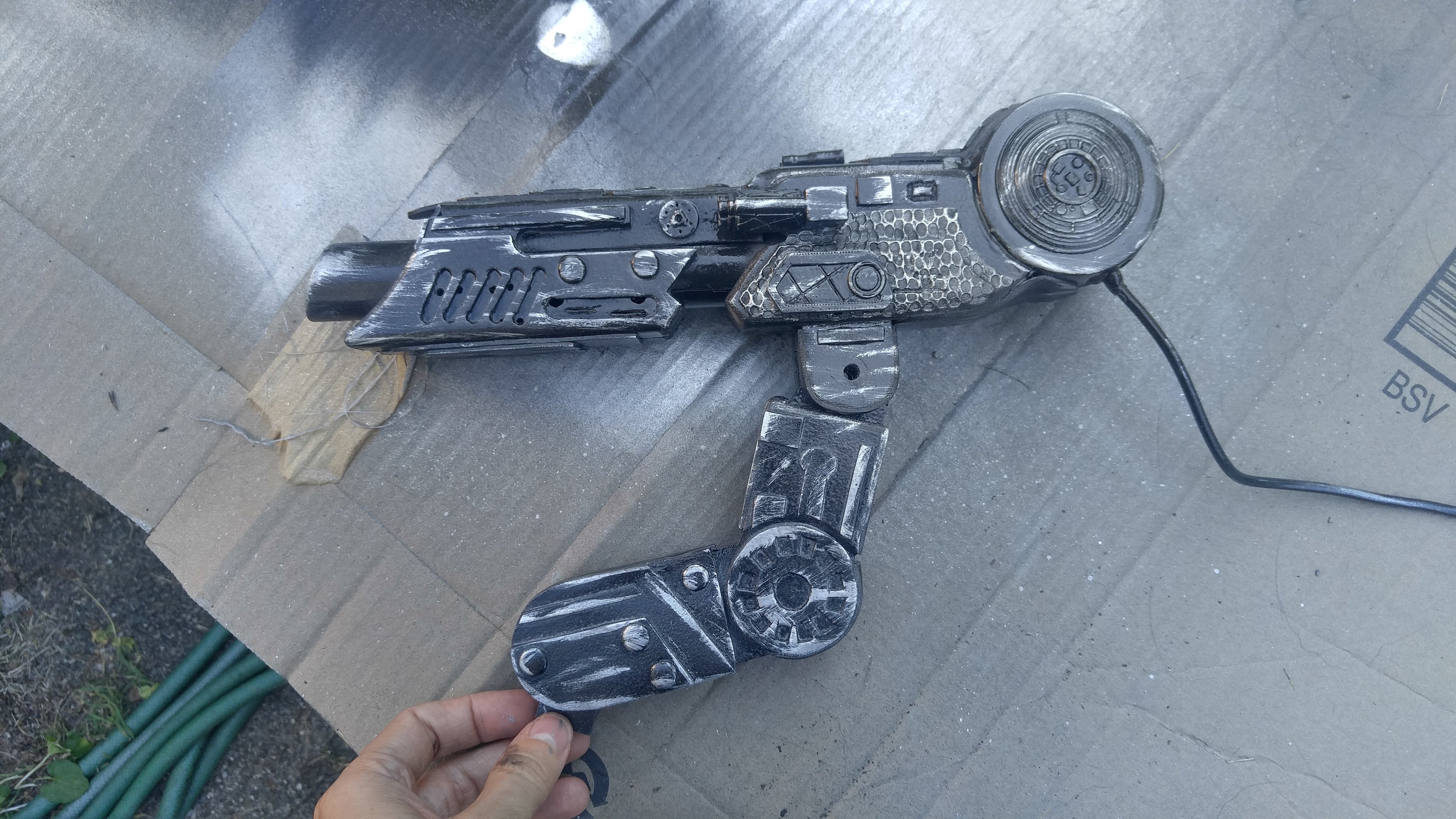 Here's the image I used for most of the build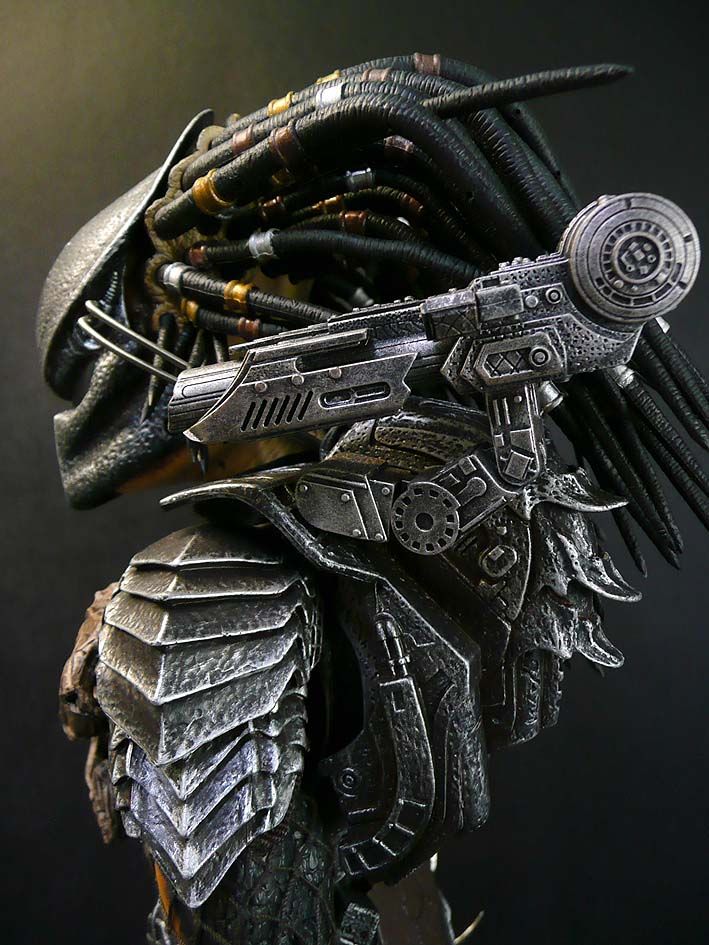 Last edited: