Sr Member
RPF PREMIUM MEMBER
Hey guys!
I wanted to share my latest project to get underway: Loki!
As usual, I began the build by creating a muslin sloper and drawing out the style lines for the costume's details. This muslin version was fitted on the client and notes for alterations were made. The sleeves will eventually be attached to the tunic and the long jacket will actually be a sleeveless 'vest'.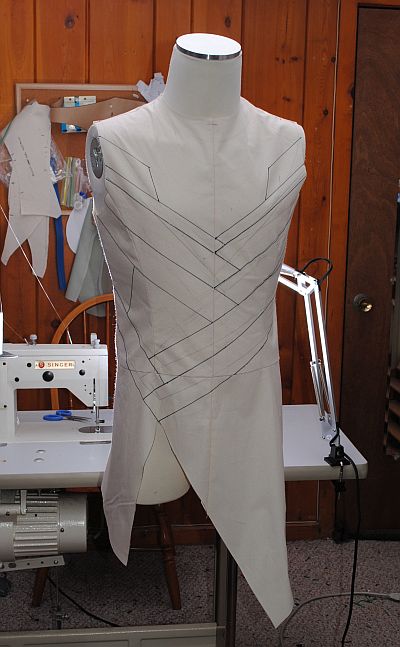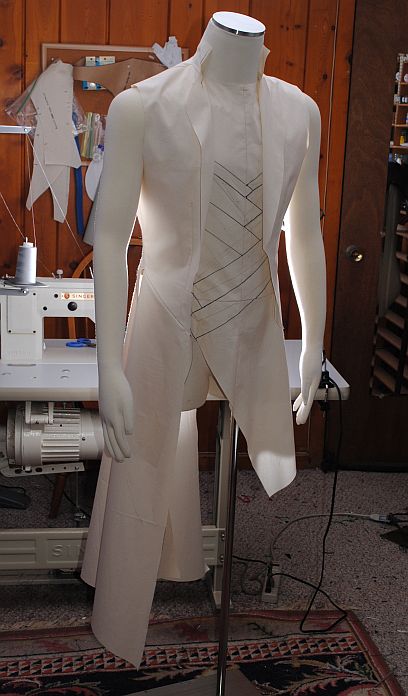 After the fitting, the tunic was taken apart and the patterns transferred to paper. I kept the front with the style lines in tact for use as a guide for adding the criss-crossing strips. I made a base front out of muslin and then cut it down to the top 'v' that the fabric strips are attached to.
I began at the top and worked my way down. Each strip was sewn with top edge over the bottom edge of the one above it. It was then folded down with a 1/4" overlap and sewn down. Then, the next strip was attached.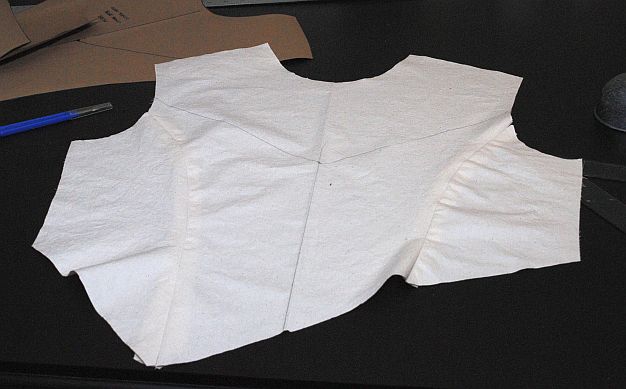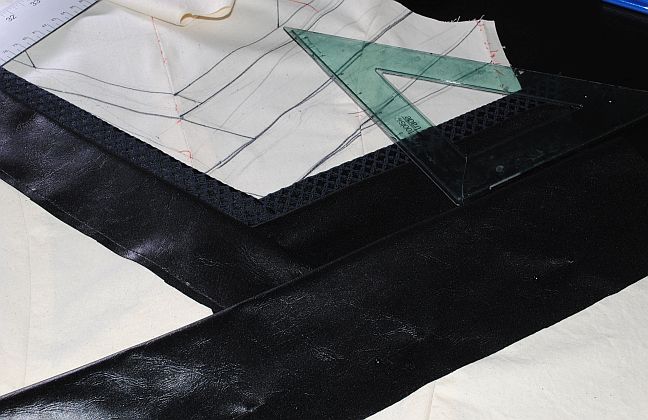 The 'keyhole' on the front that shows the silver tiles was created next so that it could be added in while the strips were being constructed. For the areas with the silver tiles (this section and the backs of the legs), we decided not to cast all of the pieces, but rather simply mask off the lines on the faux leather and use
Angelus leather paint
to create the tiles. The piece was then incorporated into the rest of the strips and the lower front was completed.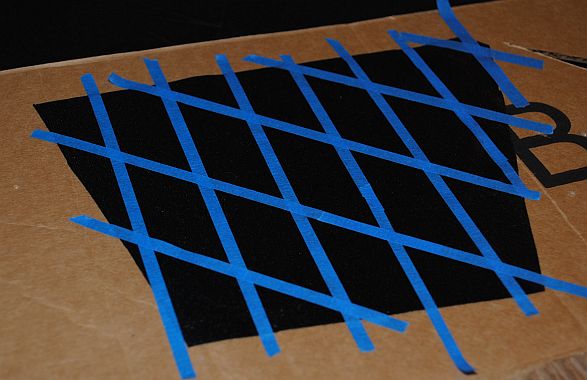 The upper front was assembled and attached to the lower front. There is a 6" 'pocket' at the center between the upper and lower front sections for the breastplate to slip into.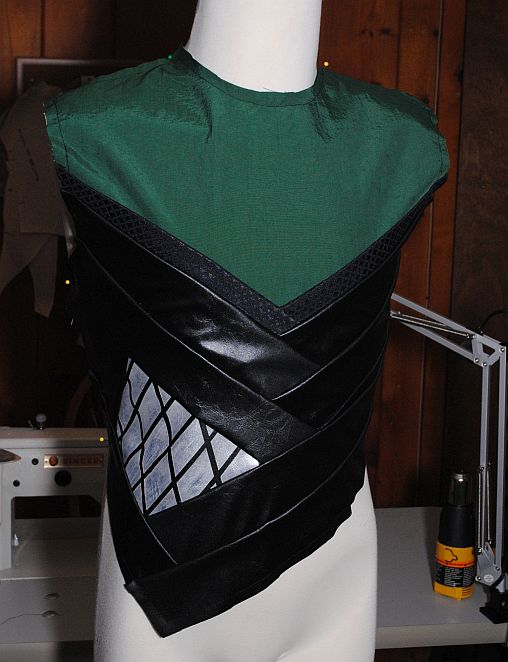 At this point, the skirt pieces were cut and attached, the entire front and skirt pieces were lined in green and the only thing the body of the tunic needs is the back set in.
I also got started on the armor. I began the armor with the arms. I'm using craft foam as a base for all the armor and finishing it with
Worbla
.
I created a template out of poster board and transferred that to 2mm craft foam. I then used the 'sandwich' method to encase the foam in the Worbla and shape it around the arms from one of my forms.
I did the same thing for the bracers and then, it was a process of layering additional Worbla onto the pieces to create all the details. Once finished, these pieces will be coated with Titebond wood glue, sanded and painted.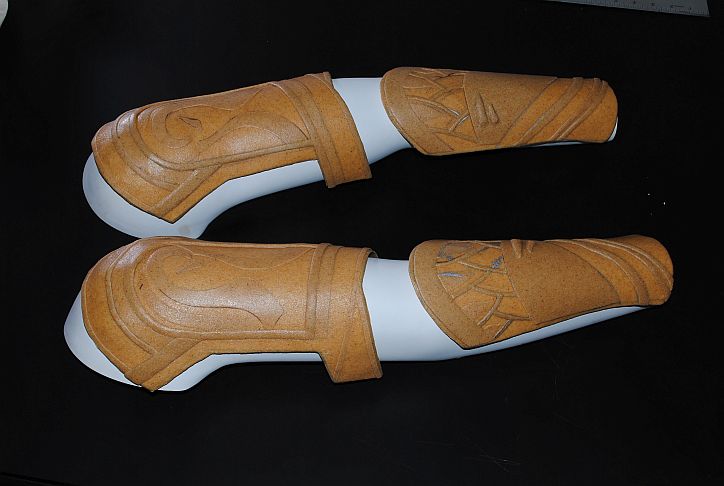 More to come, so stay tuned!
Last edited by a moderator: