I recently dug out the CARB rifle that I did last year and looked over the build. After having gotten better references on it I noticed a lot of things that were wrong with it, including the overall size. So I decided I could do better.
Unlike the previous one, I didn't want to carve it out of wood, and wanted to build it with an eye towards casting it later. After taking a look at how Spat did his pulse rifles, I got the idea to do this one in two separate halves that could be easily molded and then bonded/bolted together.
My first step was to go back and refine my original blueprints, using Weta's images as a template. After scaling it down a bit, I printed out the blueprints and transferred them to foam core boards of various thickness and several sheets of hot press illustration board. Much cutting and many xacto blades later I had the rough form in the desired thickness. The pistol grip was then sanded into shape using a dremel tool and some sanding blocks.
After getting the main body built up, I constructed the stock separately and then attached it to both halves. Then I used bondo and acrylic modelling paste to fill in rough areas. The modelling paste is a good way to seal off the exposed foam as its thick enough to fill in and wont melt the foam. Since its basically marble dust suspended in an acrylic emulsion when it dries its solid and can be sanded to shape, or you can go over it with bondo without worrying that it'll eat the foam.
The rifle in its current state.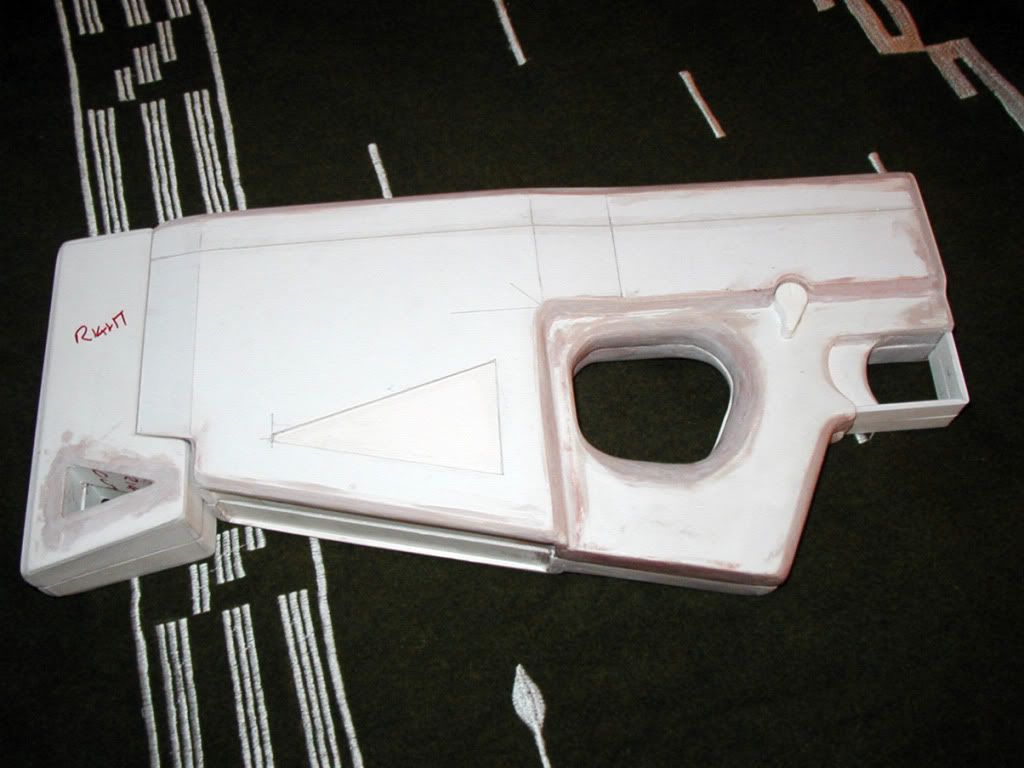 Size and detail comparison with my older build: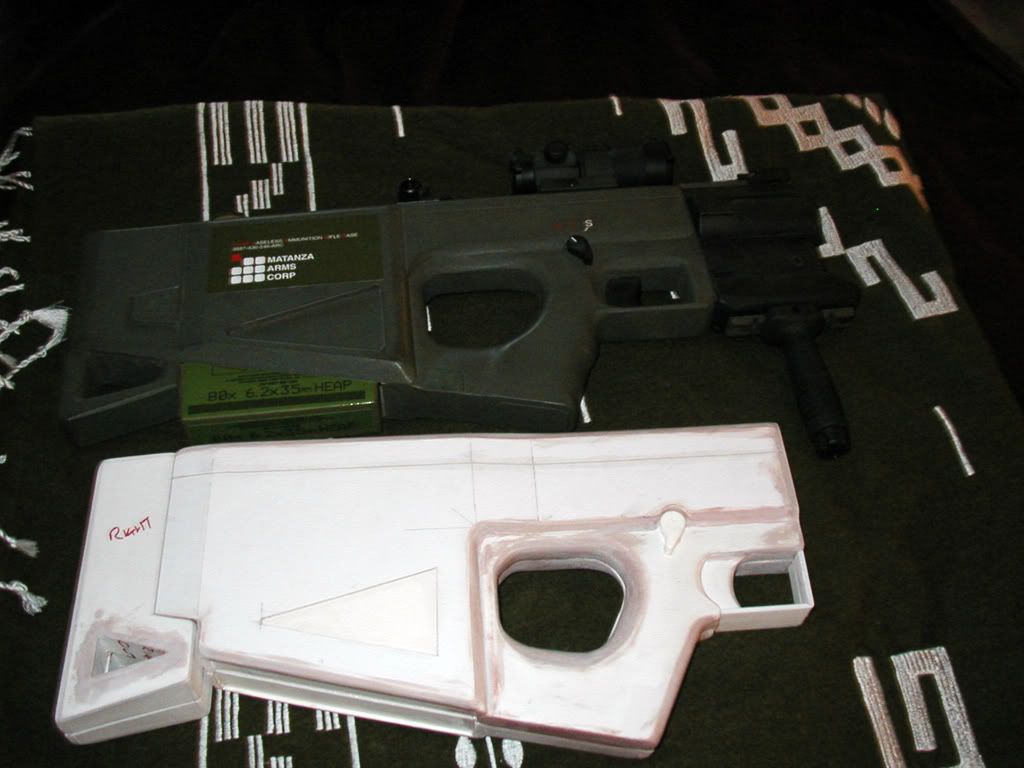 My next step is to set up the molds for the rifle halves. Then it'll be on to building the magazine box and a few other external details. Once I have the base rifle body done, I'll move on to building the different barrel and hand guard components. Unfortunately much as I would have liked to do a removable box mag, I couldn't figure out how to engineer the mold. Maybe on a later build I'll give it a go. On this one the box mag will be cast separately as a solid block angled to fit the shape of the mag well and then bolted on.
Thanks for looking. Comments, critiques, and suggestions are welcome.