Sr Member
RPF PREMIUM MEMBER
Hey there fellow RPF'rs, it has been a while since I had anything worthy of a post or new thread, but I am happy to say today is the day.
This project goes back several years when I asked Stinson, who has done amazing work on the Full Scale Falcon with his digital renders, but I asked him for a slightly different project. I wanted the plans to build a Droid Socket, and he did not disappoint . . .
now from that point I will say that the project stalled completely and I pretty much shelved it entirely. That was until a couple months ago when I was having a conversation with a fellow member who I am sure we can all agree is INSANE . . . I mean the guy has been working on the definitive Millennium Falcon Cockpit build for more days than most of us could fathom! I am talking about
SofaKing
. . . the "Greeblie Guru" and I figured if there was anyone that could help make this a reality it would be him.
What I didn't realize, but should of, is how fast that guy would dive in and just run with it!.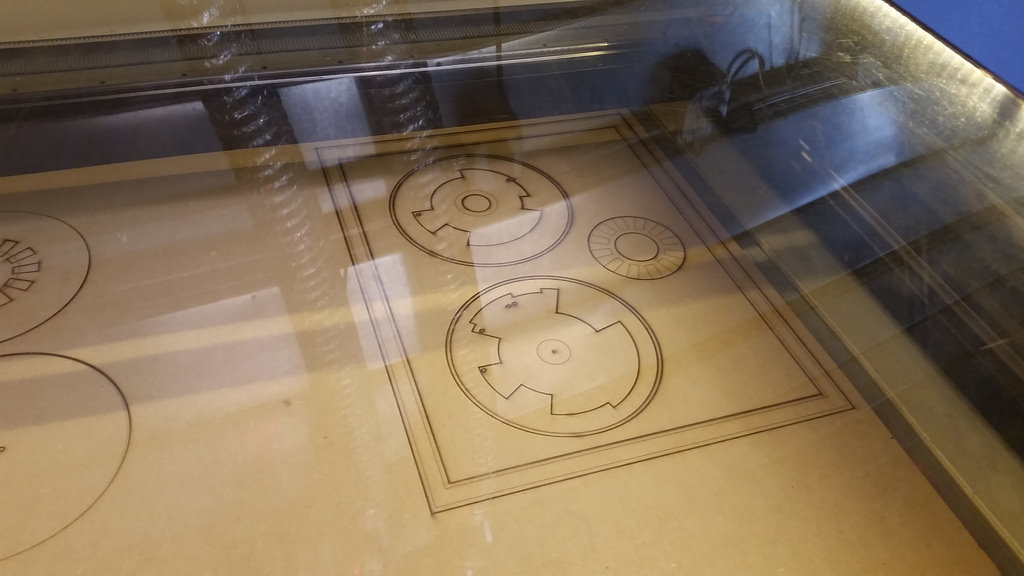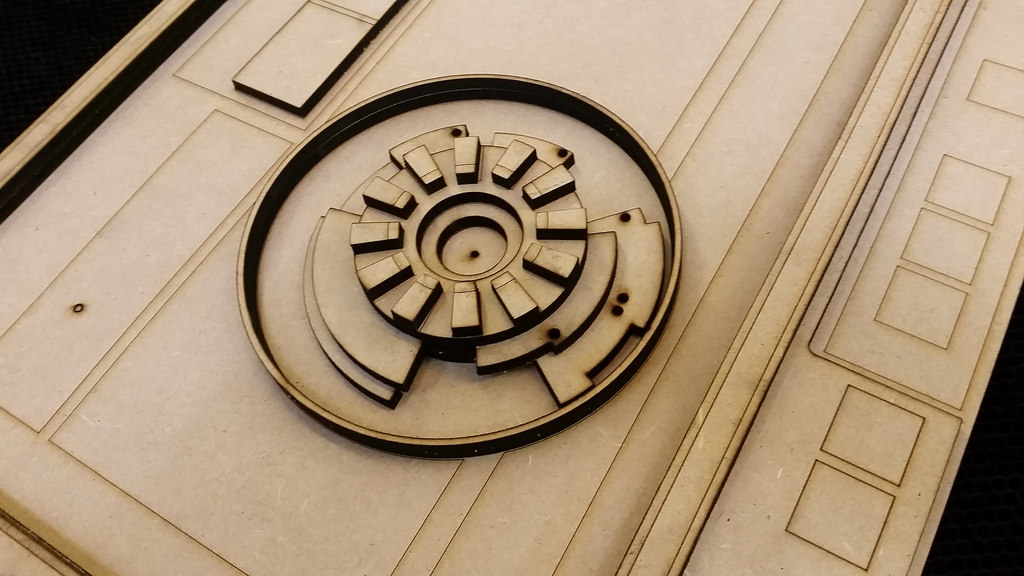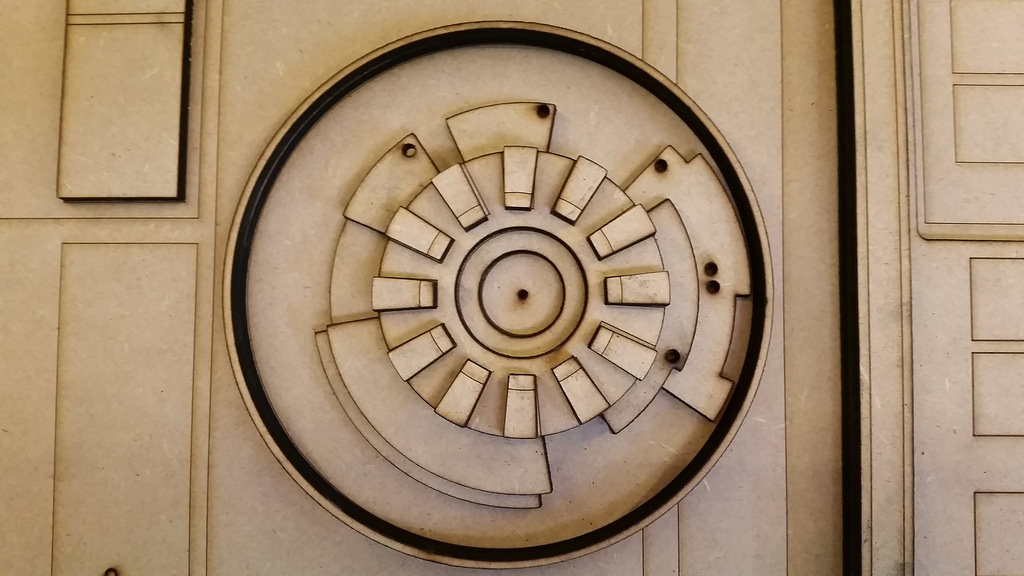 I will say, I was like a kid at Christmas!!!! Sofa sent me a kit, actually a couple different kits. Since we build 2/3rd droids and the above photos are a 1:1 scale he was kind enough to send me both to experiment with. But I started with the 1:1. Now I will say this, we have a ton of ideas between the two of us as to where this prop can go; electronics, automation, etc. but for now, lets deal with getting it build and finished as a static/semi-static prop. After all, Celebration is only a couple weeks away
So we started with finding the best looking greeblies needed in addition to those that Sofa laser cut on his AWESOME AMAZING MACHINE!!!!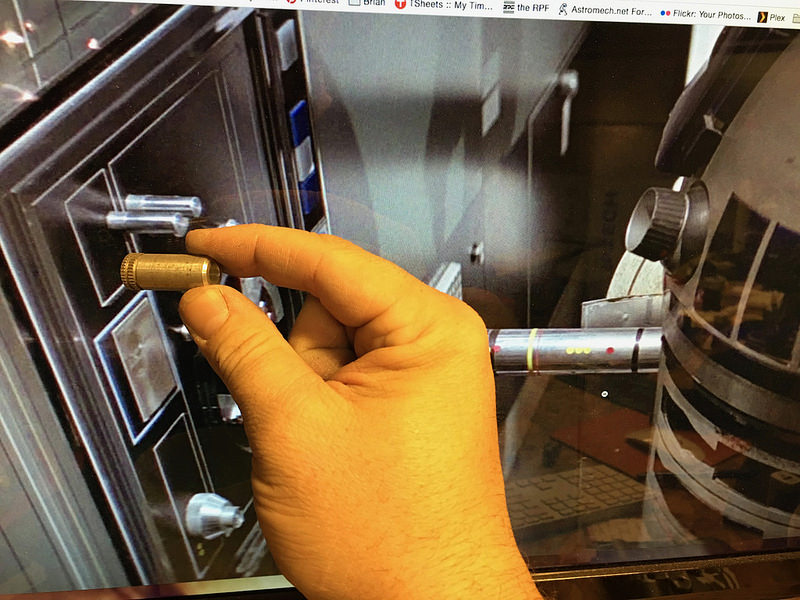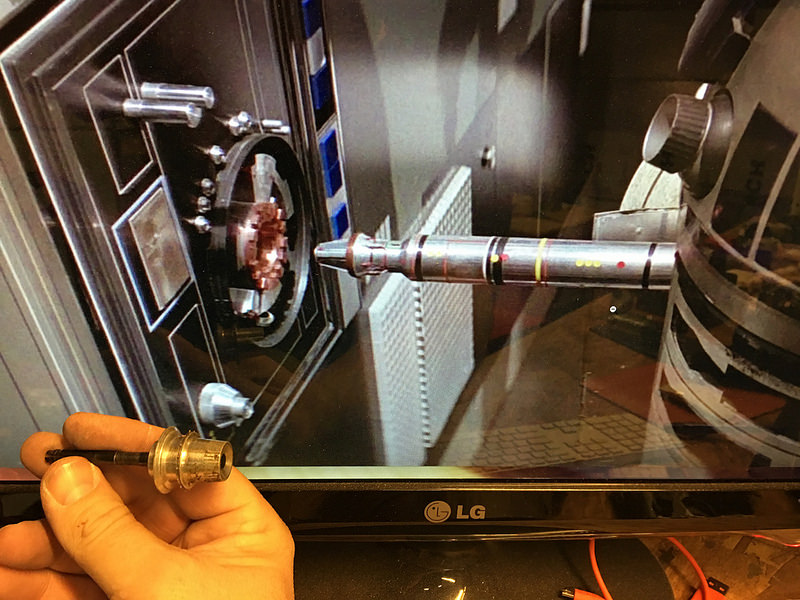 not bad, not bad. tough to really tell what the originals are from, but we did our best to get close.
Next up I decided to make a few molds. the laser cuts are fantastic, but obviously with the MDF there is a fair amount of fill, sanding, and sealing on the frames as it is, so I thought the smaller pieces could be resin and save a bit of time. Also, the center piece with the teeth all have to be individually sanded, sealed, and then glued in place, so a mold definitely was faster there.
may as well mold a few other pieces while you pouring right????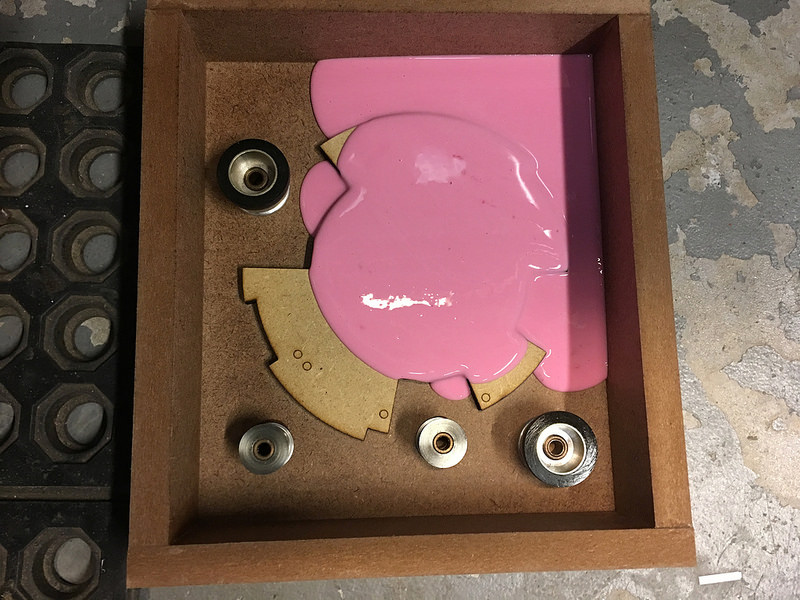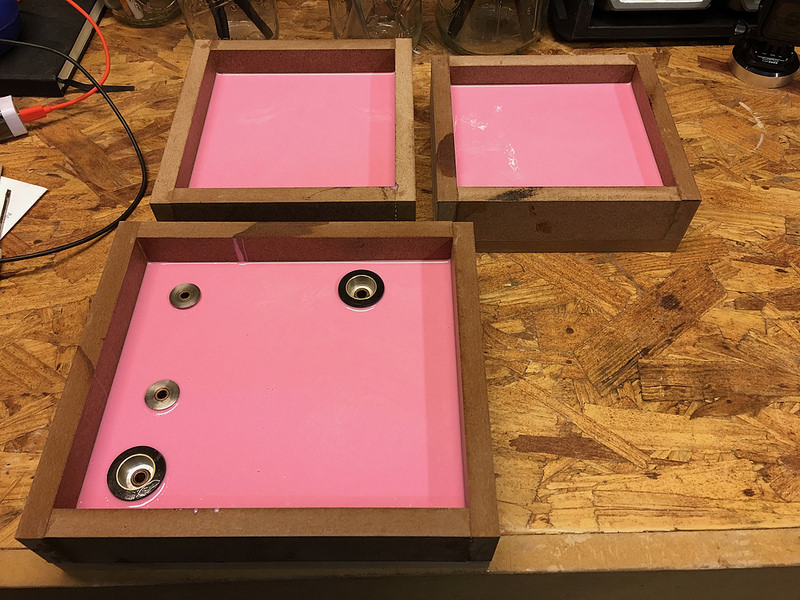 Obviously the next step was to cast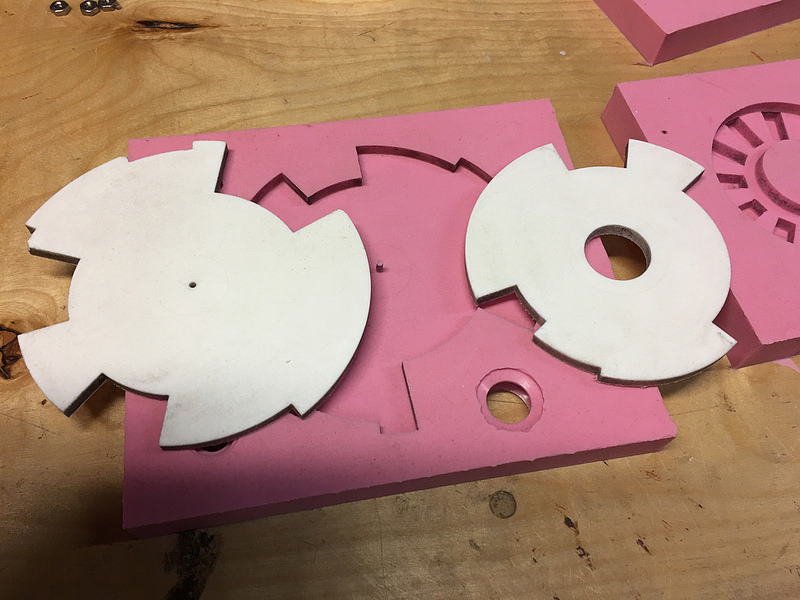 Next comes the box assembly, and the first round of painting . . .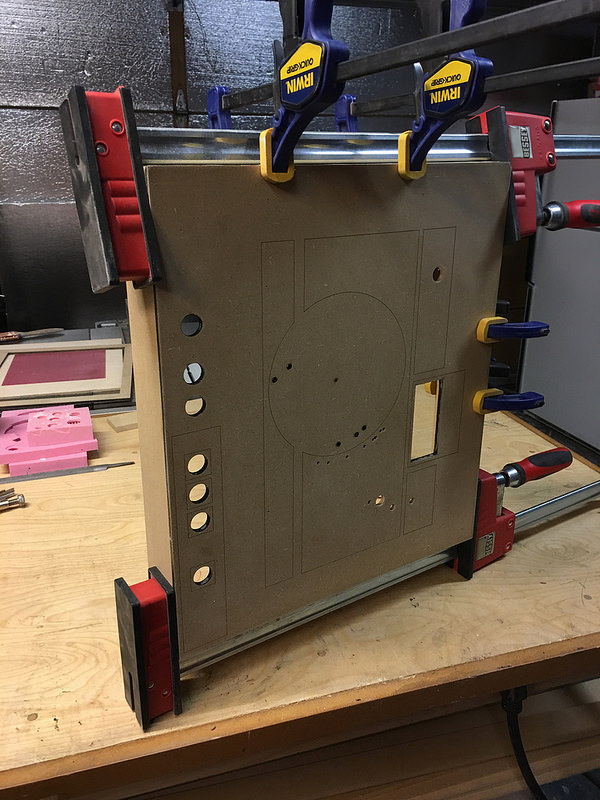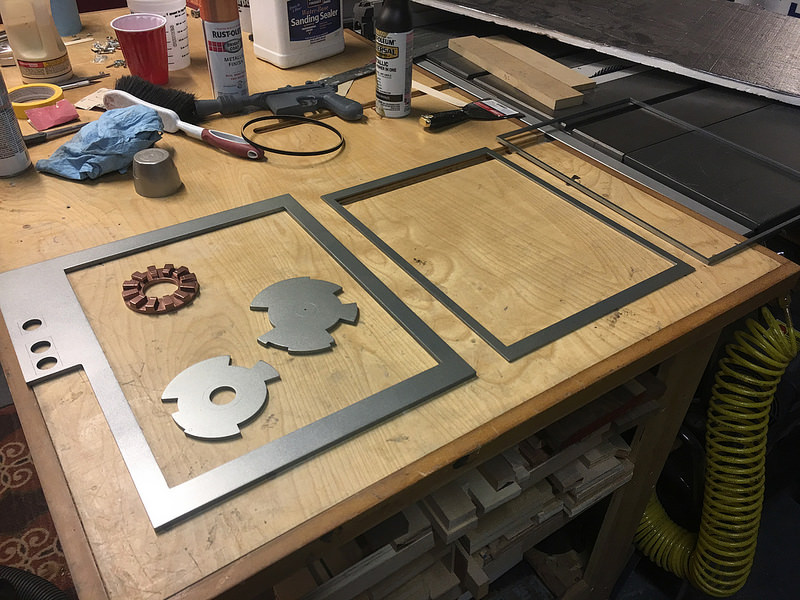 And of course a quick test fit
followed by pin-stripe and some simple electronics to help it come to life . . .


and then, the final result . . .


And thats it folks. Its a project I have wanted to see come to life for many years. a HUGE THANK YOU to Sofa King for doing the heavy lifting and helping bring this to life.
Now I know the question that is on all your minds is "How do I get one?" Well, we have the answer for you. Just PM me and I will be happy to put you on a list for those that have already asked, and those of you who want a kit of your own. Its a great little project and the parts are 2nd to none.
In the mean time, enjoy this fun project and thank you for checking it out
.
***Note: I am bringing this along to Star Wars Celebration Orlando, so come see me I will be happy to show it to you close up!
Last edited by a moderator: