Using the Art Asylum/Diamond Select phaser as a base, I set about turning it from toy to prop.
The front was rebuilt from styrene to provide a better mount for the metal nozzle.
Side rails were ground off and replaced with half-round.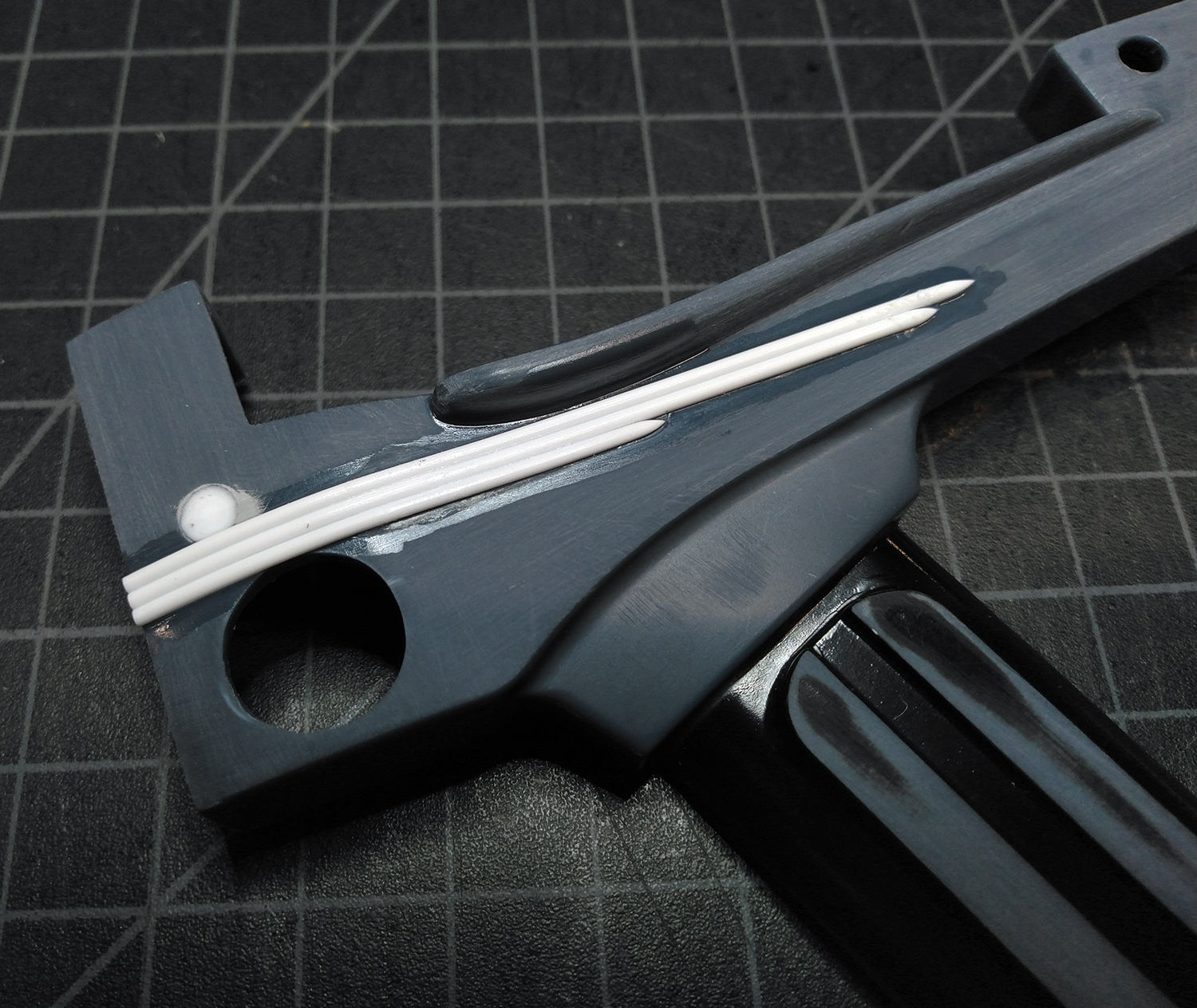 Rear detail similarly rebuilt with styrene.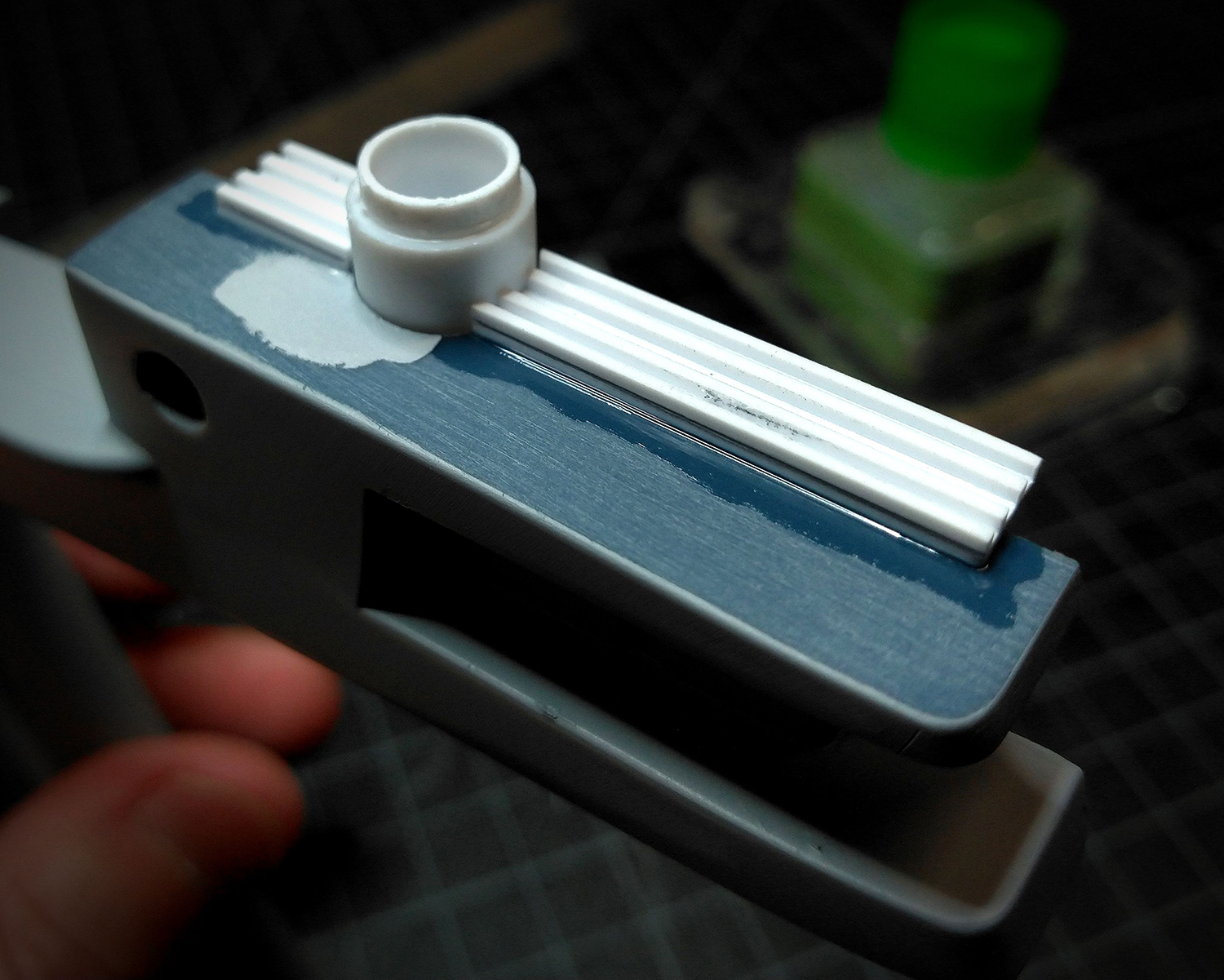 The metal parts (made by Jon Paul Lussier) were sanded and polished.
First attempt: Krylon and Rust-Oleum spray paints.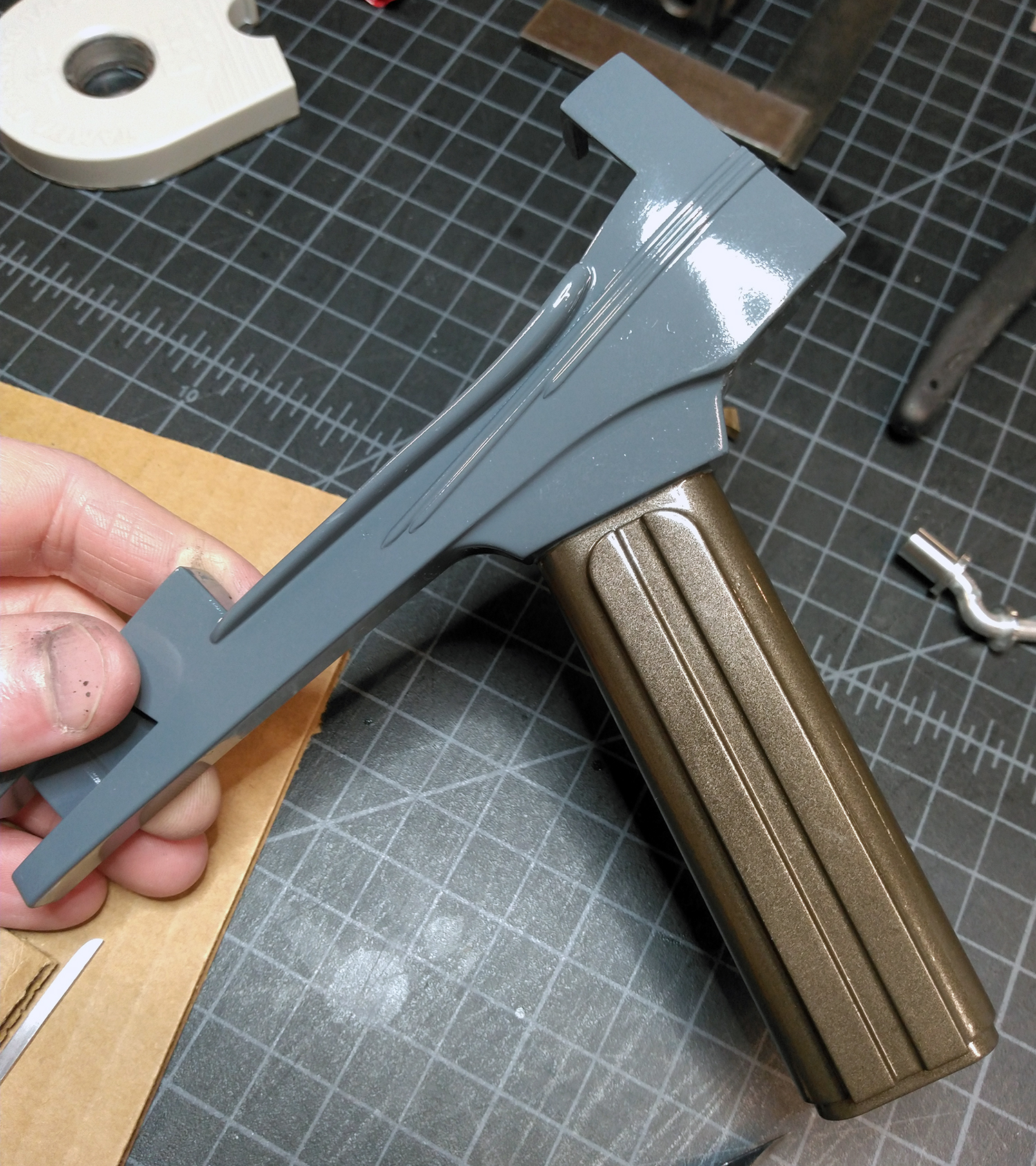 Unfortunately, once sealed with Mr. Super Clear, the "dry" paints reacted horribly to even the slightest handling.
A few rounds of oven cleaner ...
The phaser was then assembled.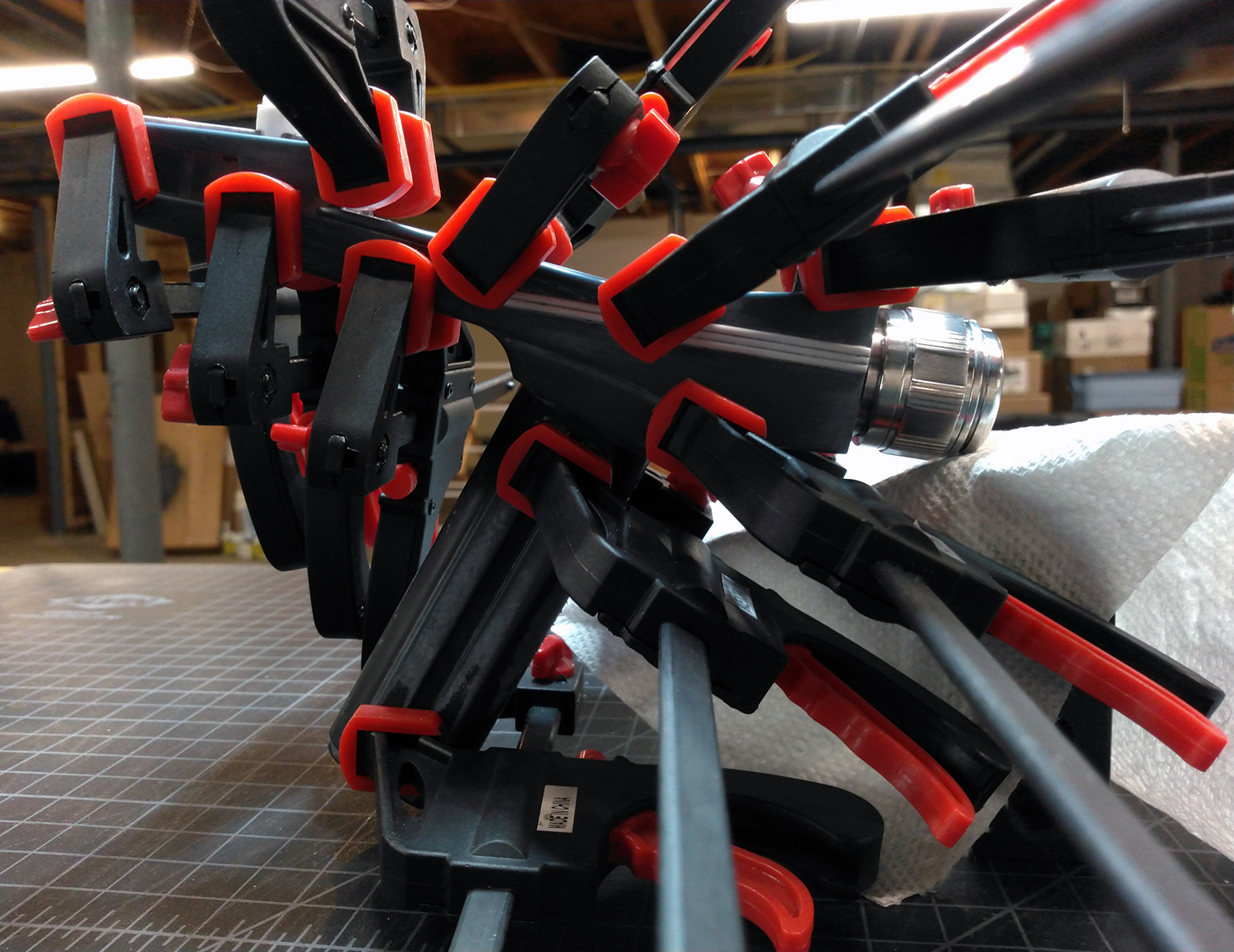 Gaps were addressed with Bondo and Tamiya putties followed by Mr. Surfacer 500.
Masked and reprimed.
After assembly, the hand phaser had a few gaps and screw holes to cover up.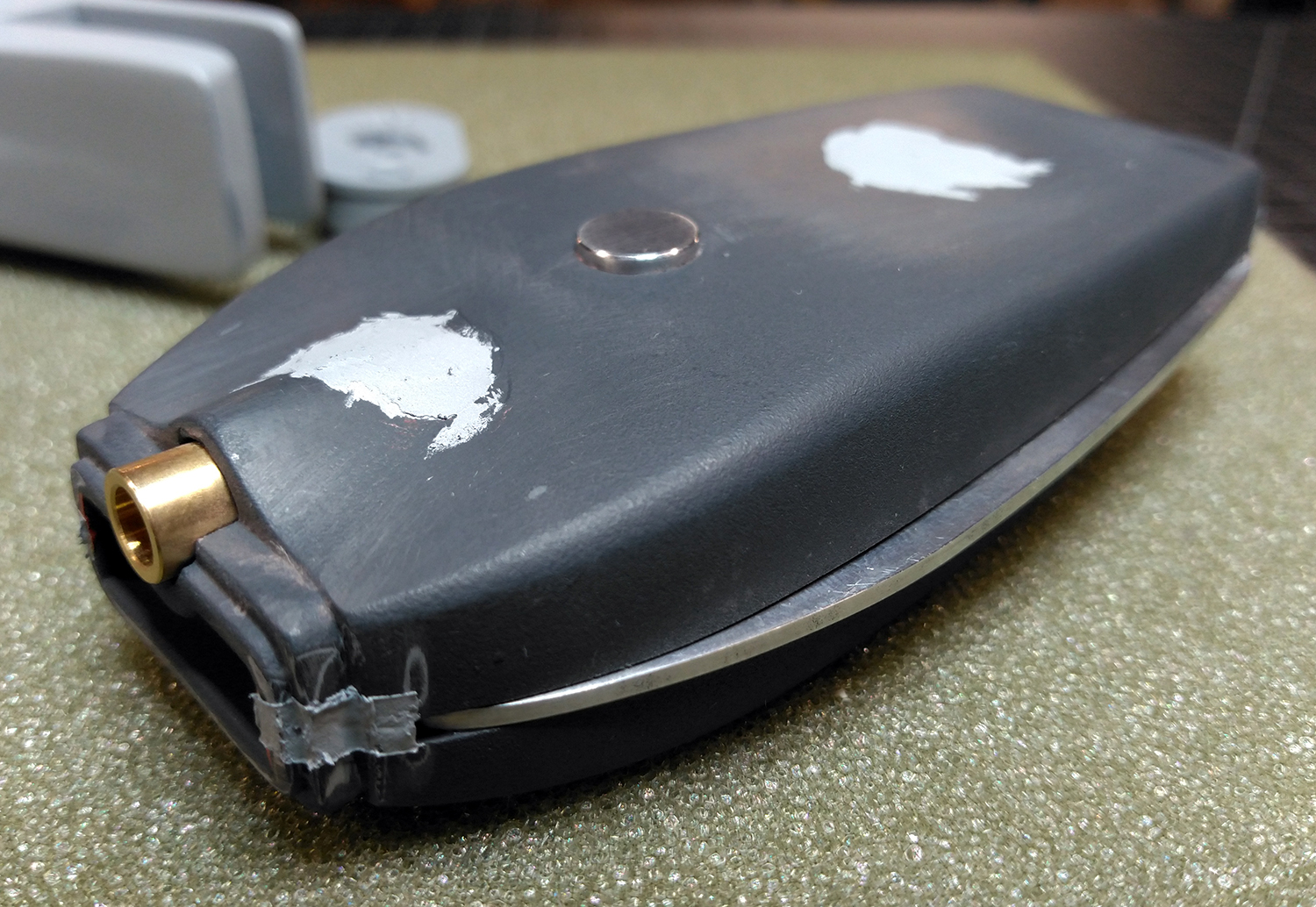 It was then masked and resprayed with Zynolyte dark grey primer.
In order for the hand phaser to seat properly, I had to bevel around the switch here.
Second attempt: custom Tamiya mixes. The matte clear coat would later knock down the metallic sparkle significantly.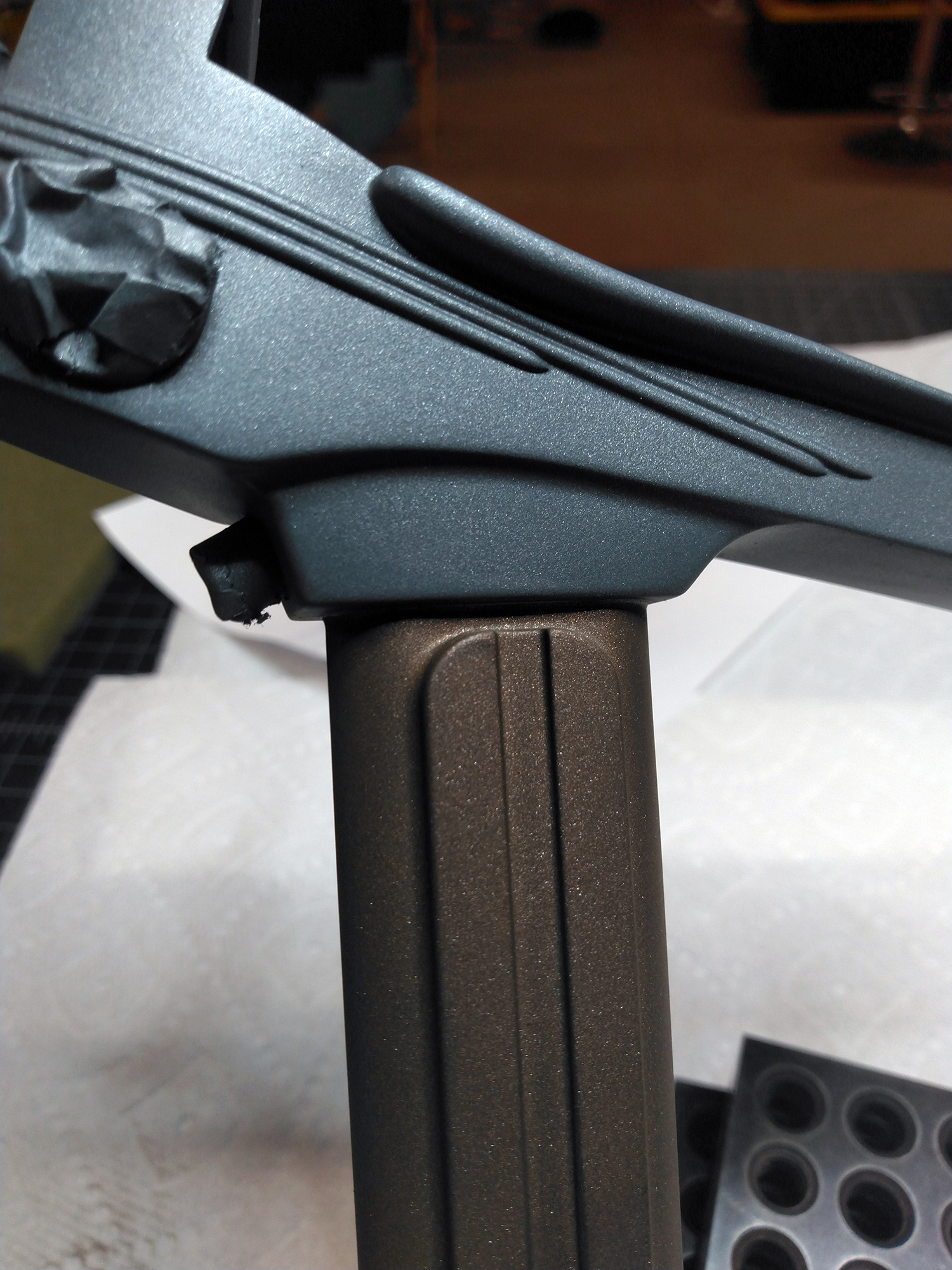 Hand phaser done.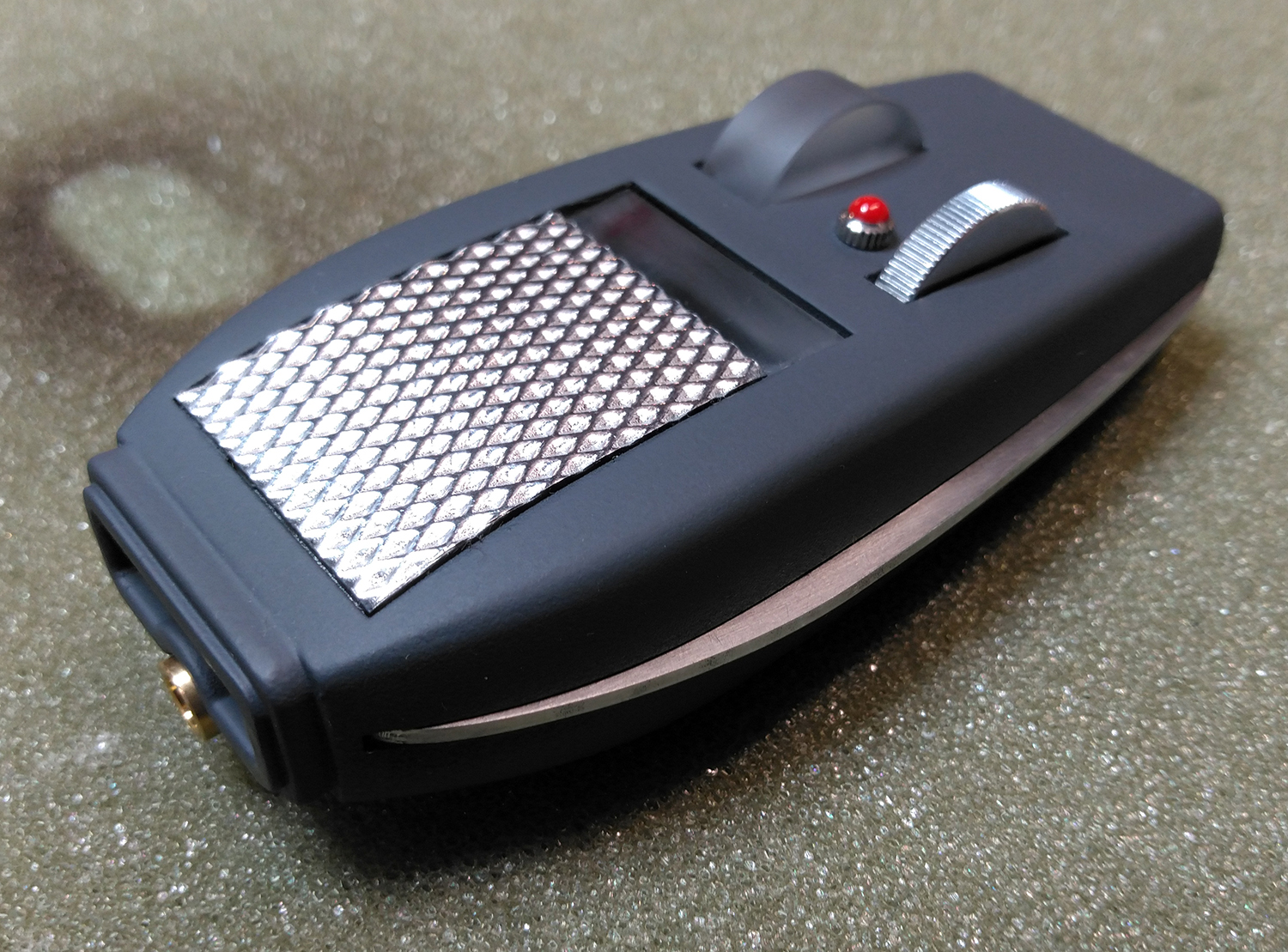 Never leave the ship without it.
Last edited: