I caught up on this season of Arrow last week and this outfit really jumped out at me as being really cool. I've seen a lot of great discussion on Deathstroke, Green Arrow, and Arsenal and I was hoping some of you out there might also be interested enough in this outfit to give it the same treatment. As it's more soft goods than not, I assume a large amount of it was custom made. Looks like a lot of velvet (and possibly suede) to me, but I really am pretty new to sewing and clueless about fabric types. That said, I'm know there are a lot of you who are much better than me at IDing the materials that were used and any found items that there may be. Like I said, I don't think there are many, but I wouldn't be surprised if at least some of the jewelry was preexisting objects. So to get thing's started, here are the best reference pics I've managed to grab. Sadly he hasn't had a lot of screentime, and less so where I can really make out details, but there are a few good shots.
A nice pic from a recent display of Arrow costumes
Torso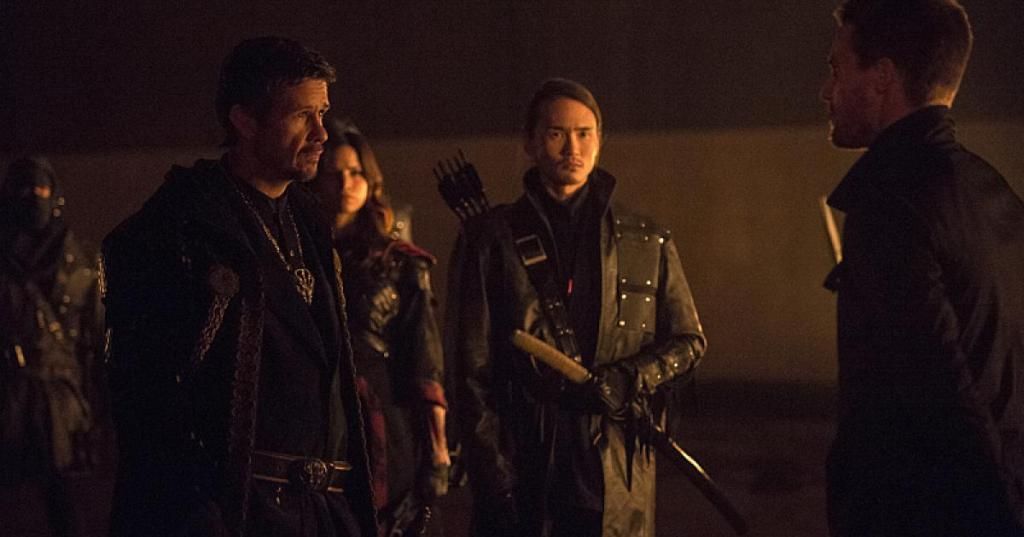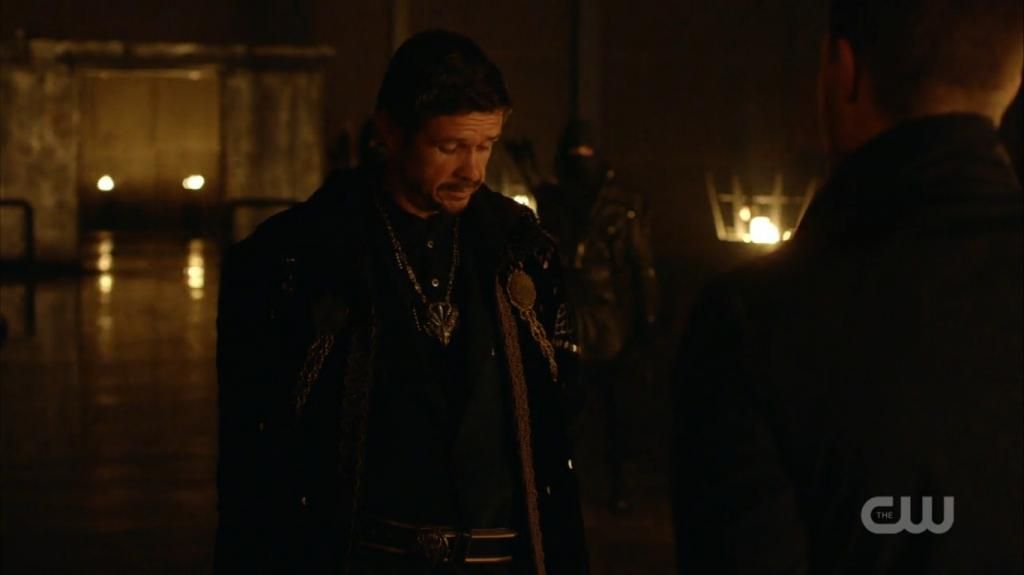 Close up, with a nice view of the inside of the outer robe.
Back of the robe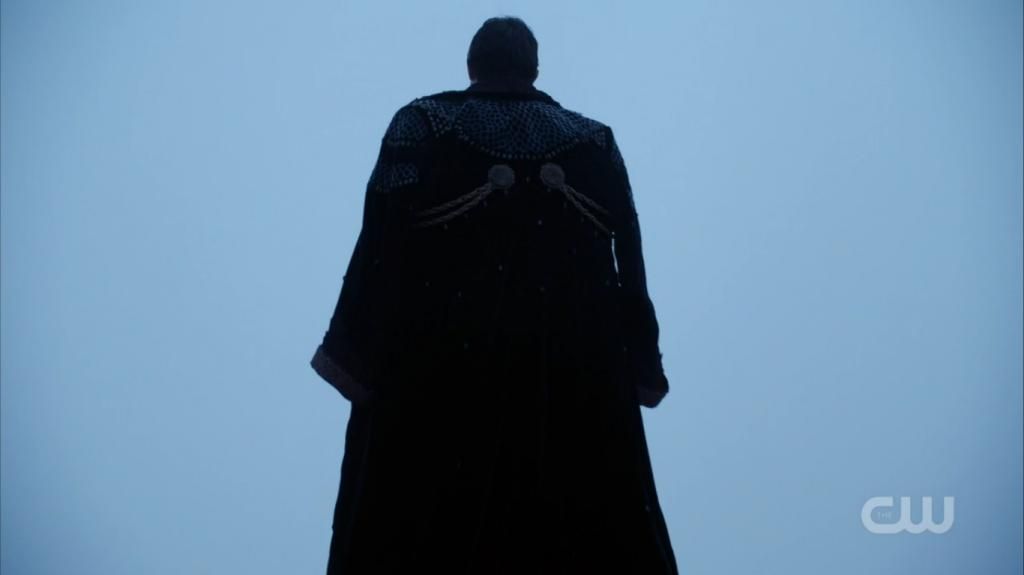 Shoulder
Without the robe. You can also sort of make out belt buckle shape.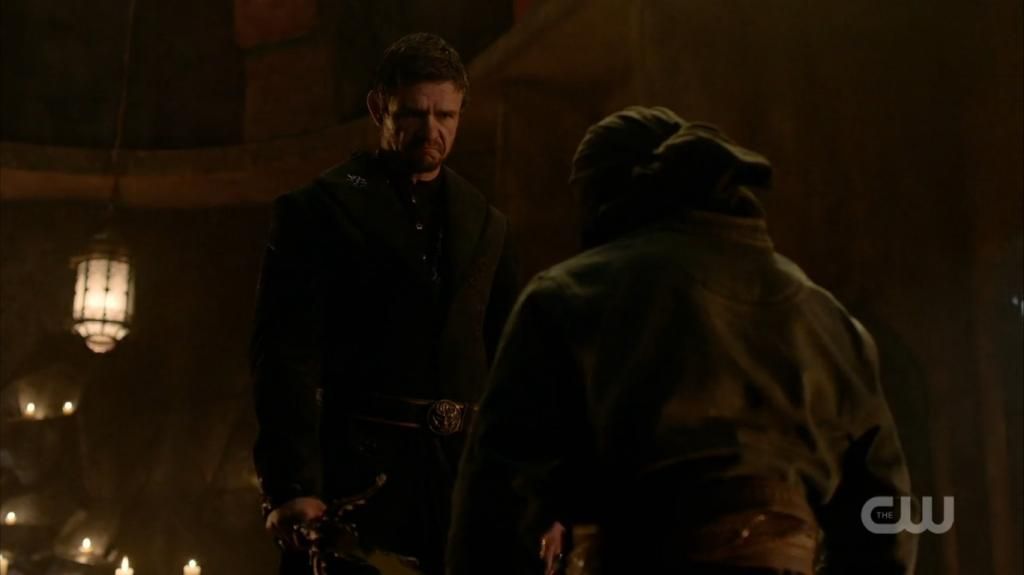 The shirt color looks very brown in this scene, something that I couldn't really see in the others.
Back of the shirt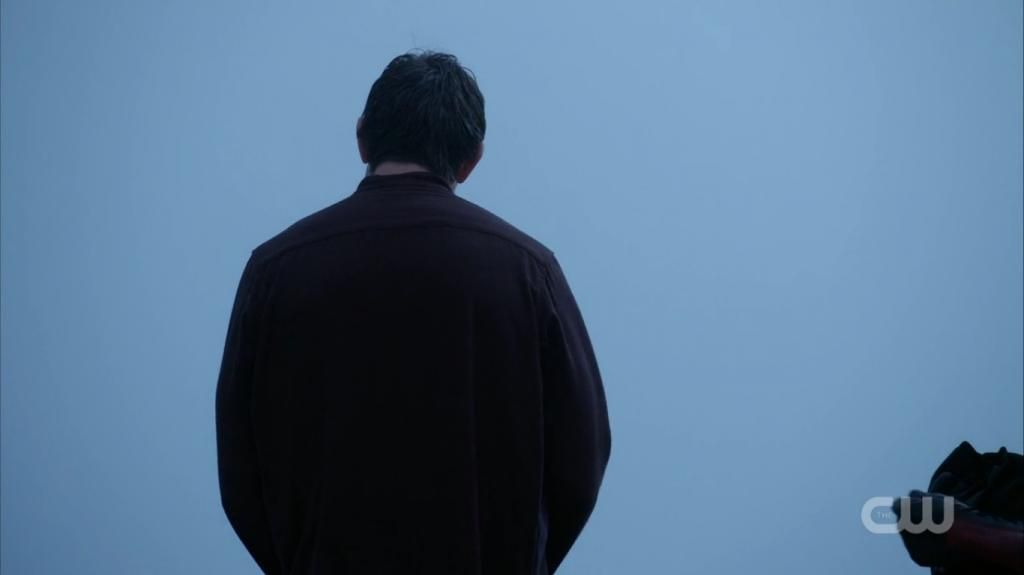 Pants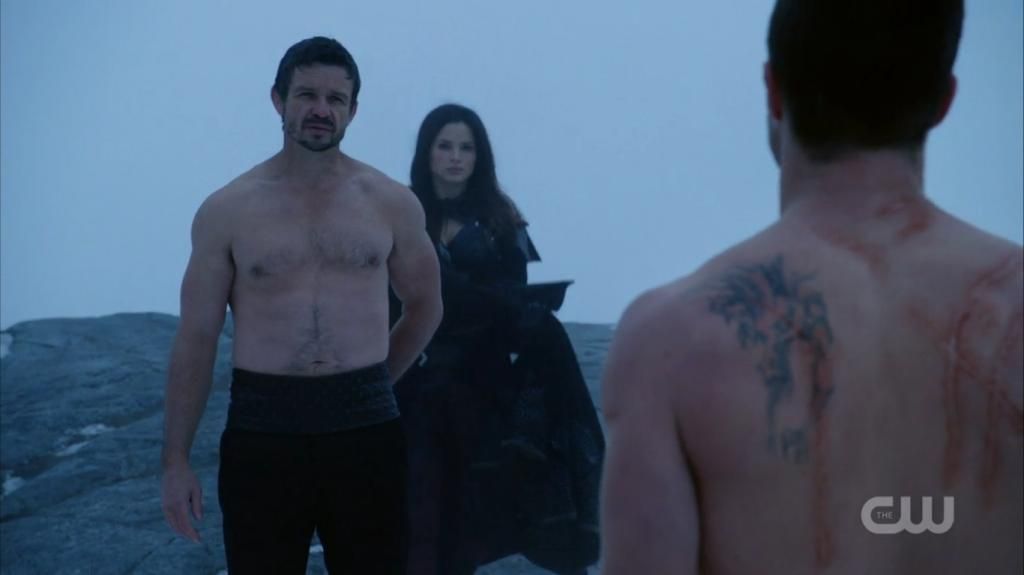 It almost looks like there's a zipper down at the bottom of the leg, but that could easily just be my eyes.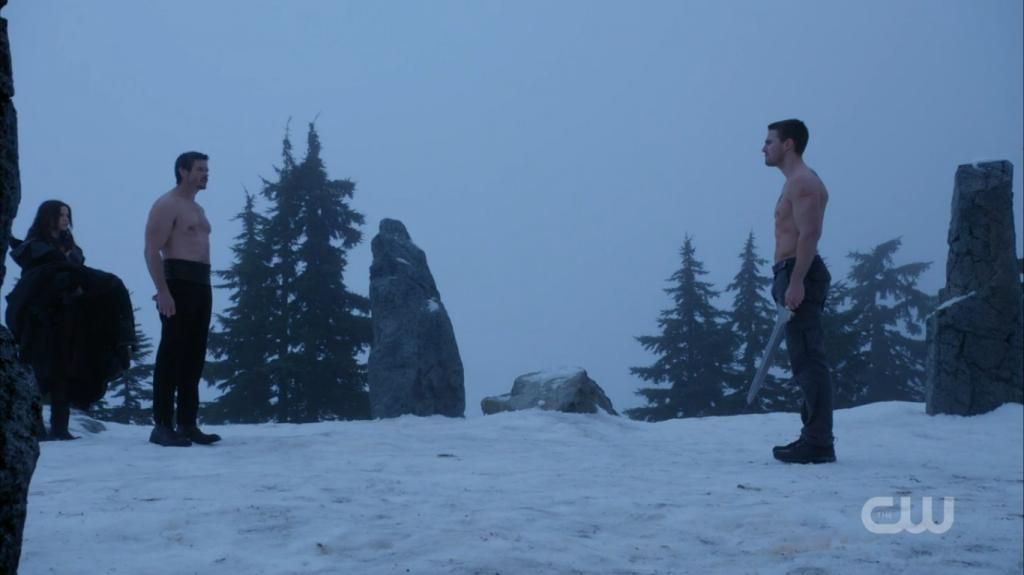 Here's a nice one of his fancier rings.
Sword guard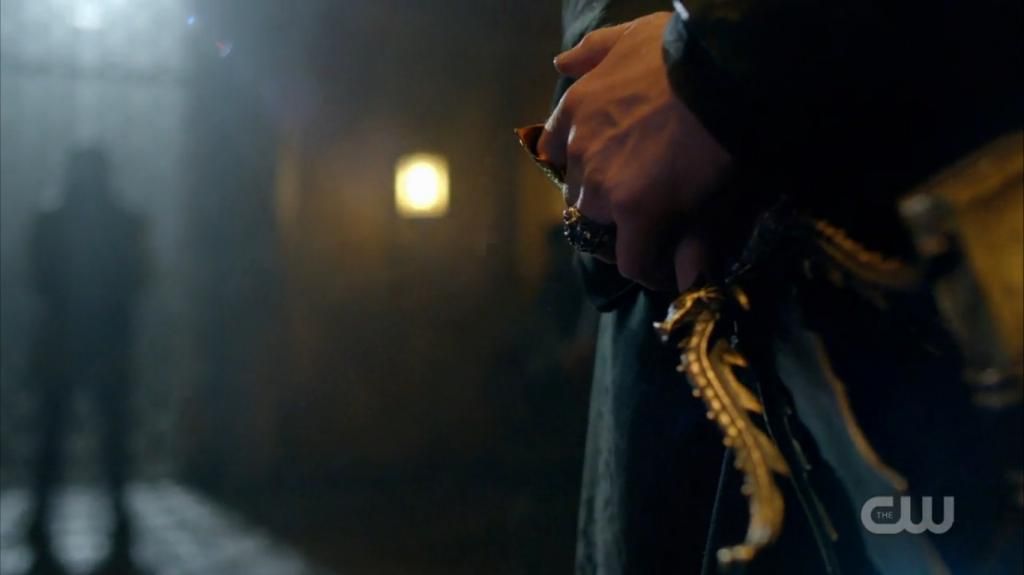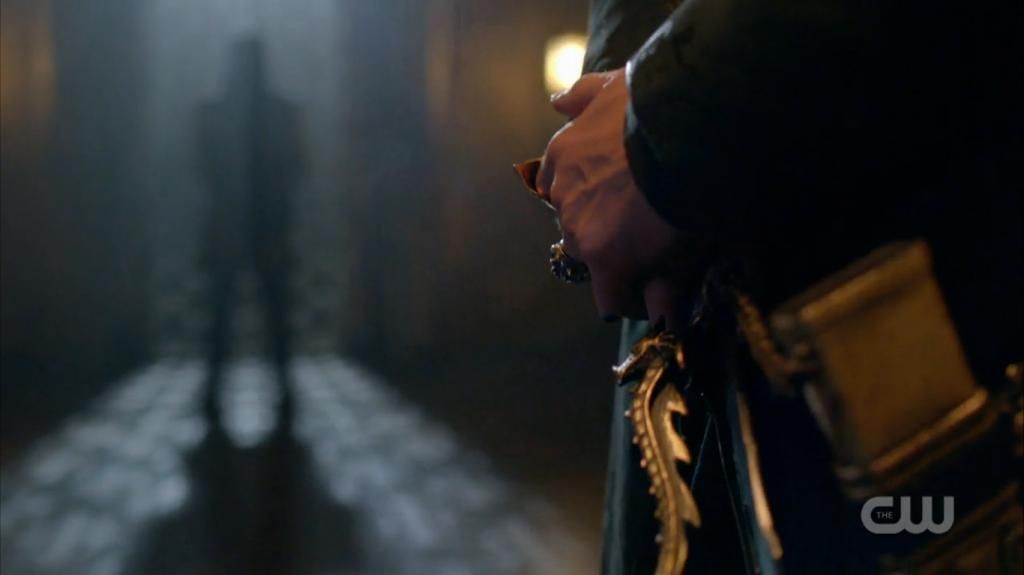 And this one has a clearer view of the belt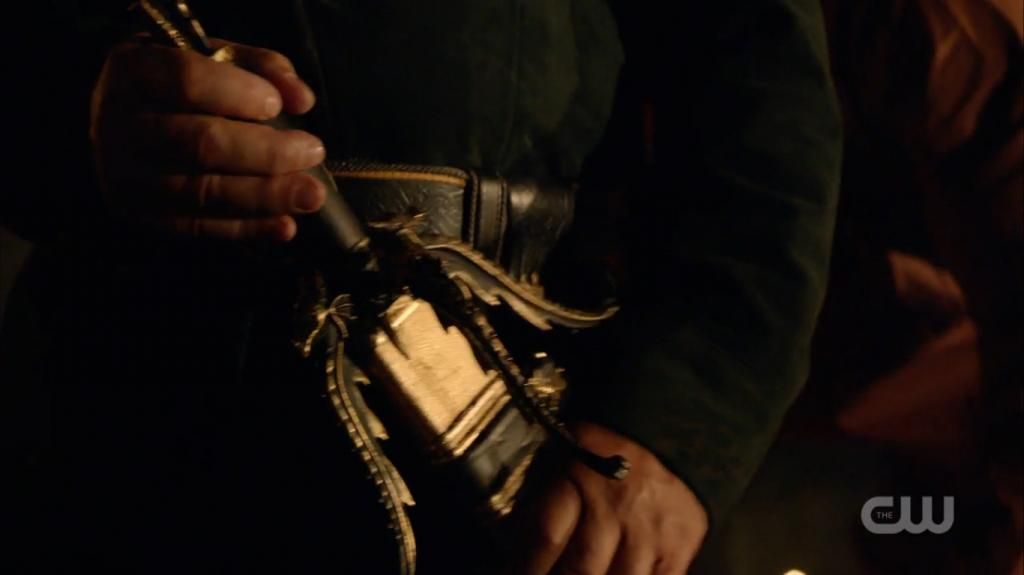 I know I've seen the trim of that robe, albeit in a much brighter gold, in my local fabric store, but I don't remember a name for it. So to wrap up this pic-heavy, substance-light first post, I'll get the ball rolling with one thing that I do think is a modded found item. I came across a belt buckle the other day that looks an awful lot like his amulet.
http://www.amazon.com/Cool-Gothic-Dragon-Knocker-Buckle/dp/B00275C9AU#customerReviews
I look forward to seeing anything else you all can figure out about him!