Sr Member
RPF PREMIUM MEMBER
Watching the new show, I have absolutely fallen in love with this lady's look:
After trying to talk myself out of it for a while, I got Sean Fields permission to use his 3D model to make a run of kits: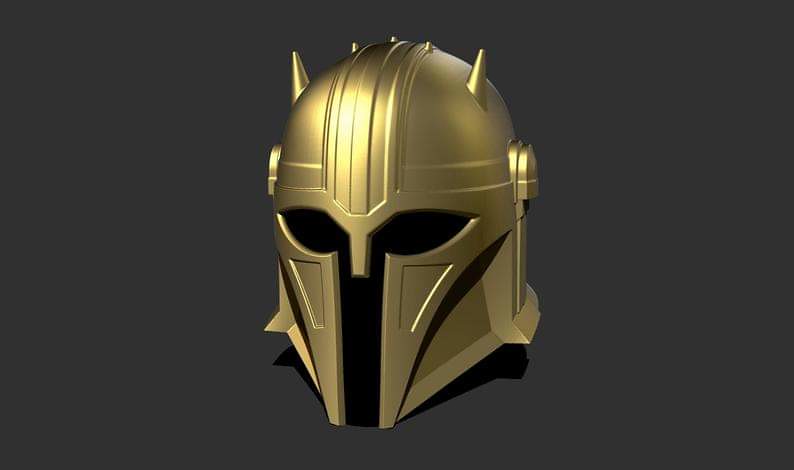 I made a few adjustments in order to perfect the overall screen accuracy. Here's the result in the process of being painted:
Here's a couple of the raw casts, fresh out of the mold:
These helmets are rotocast in multiple layers of urethane resin for a strong, lightweight piece.
I'm 5'7" tall. Here I am wearing a raw cast for size reference: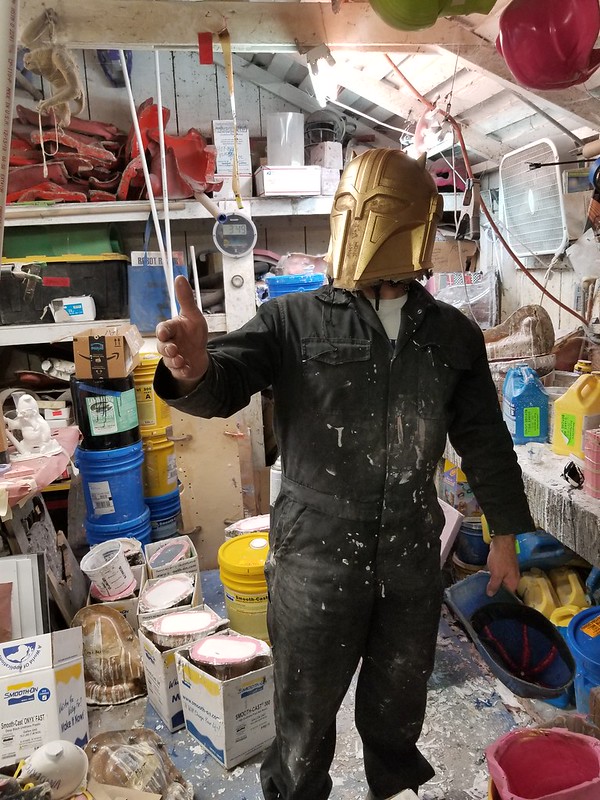 I'm offering raw cast kits for $190 plus shipping. This includes a formed, tinted acrylic visor.
A non-refundable $100 deposit gets you on the list. The remaining balance plus actual shipping cost will be due once the kit is ready to ship.
Please post here if you'd like to get in on this run and I'll PM you with payment details.
UPDATE: As of now, I'm also making the rest of the hard parts for this costume. Here's the first chest and back casts out of the mold:
I got a bit excited and decided to spray the final color on the chest despite the fact that I didn't do any prep work. Ended up with a few fisheyes in the paint, but I think it still looks good:
I'm planning on offering the two pieces of chest/back armor as well as the toe caps and belt greeblies for $480 plus shipping. A $200 deposit gets you on that list, with the balance plus shipping due once the kit is packed up and ready to ship.
Here's a pic of the belt details: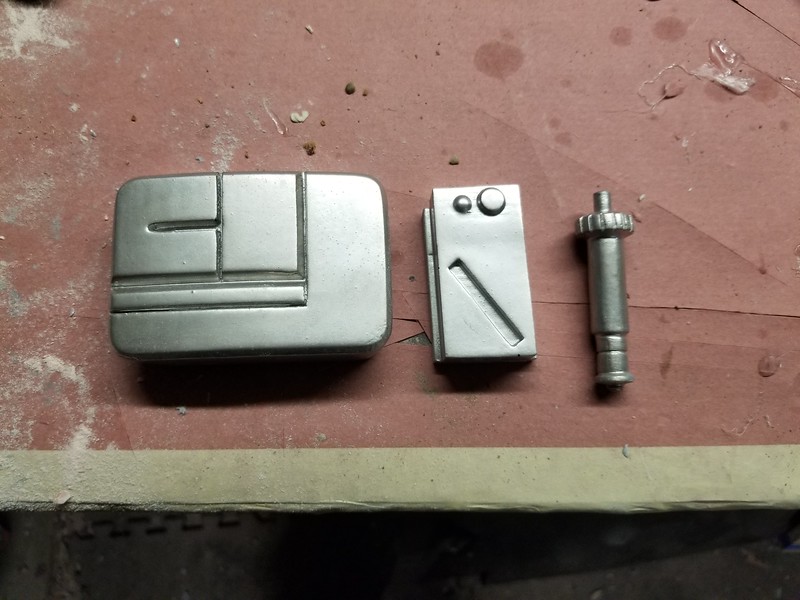 Here's a shot of the toe cap prototype before it was molded: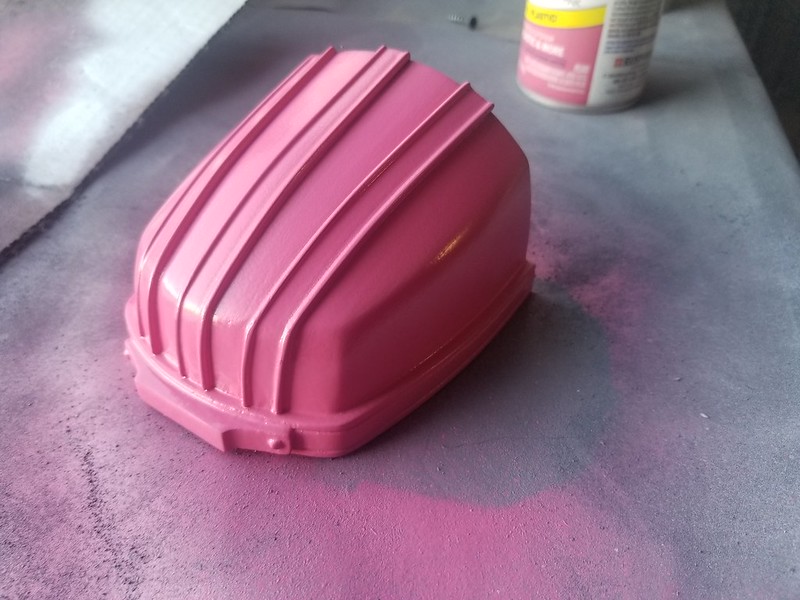 The opening at the back is just under 4" wide.
So the parts are all coming along, but kits are available now for everything but the hammer.
Here's where my assistant Rachel's outfit stands at this point: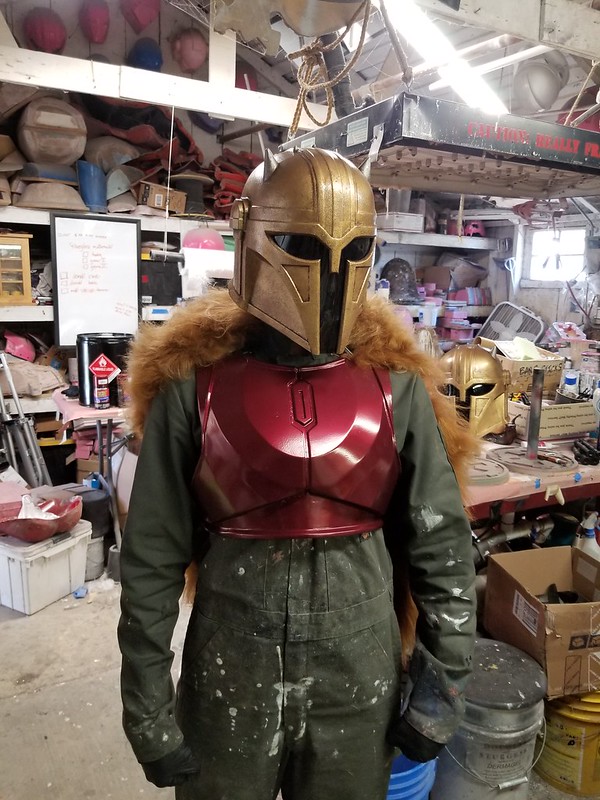 For reference, she says she's 5'5.5" tall and has around a 32" bust.
I'll be making a larger version of the chest and toe cap soon as well.
I'm also making casts of her hammer. Here's a finished picture: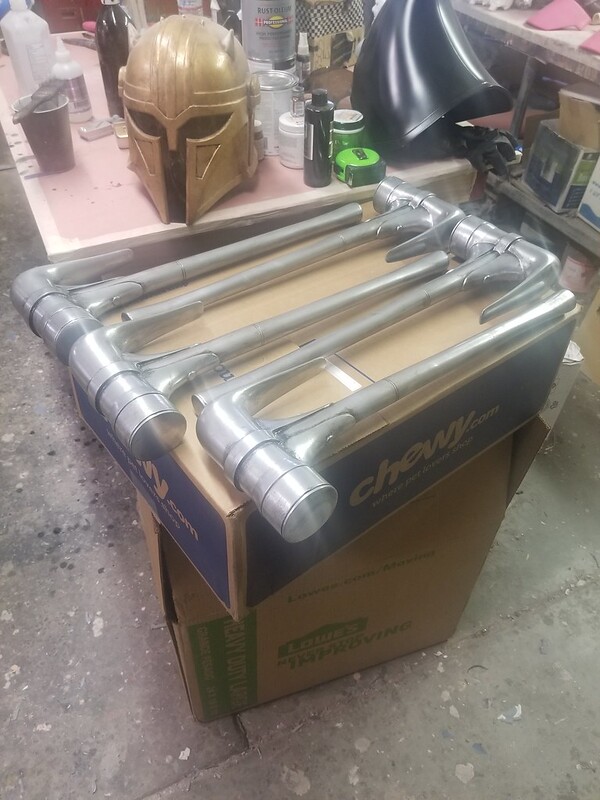 And a rough-trimmed cast: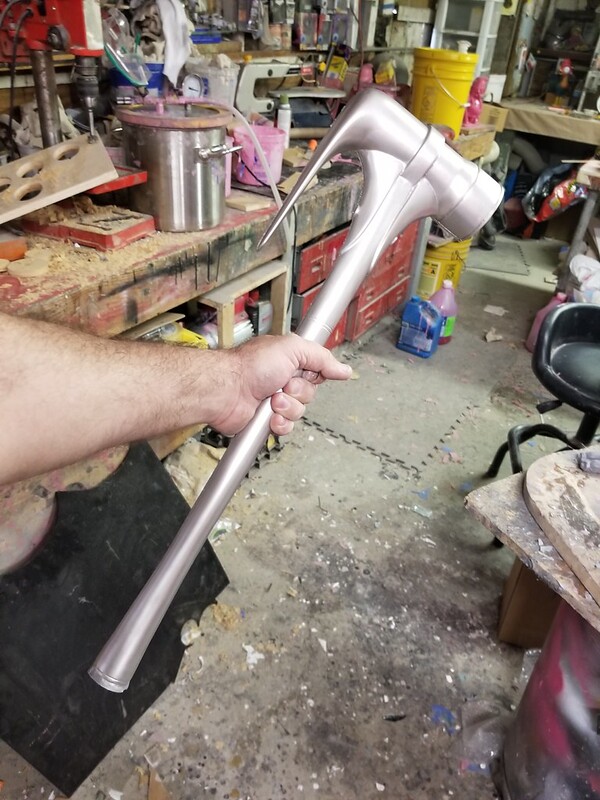 If you want a raw cast of the hammer, the price is $115 shipped anywhere in the US.

Thanks for looking!
Last edited: