First, I'd just like to say that I've been lurking on the forums here for a while now, but this is the first thread I've created. Everytime I check the RPF I'm inspired by what I see and just before the new year I discovered MattMunson's Arkham Asylum/City Grapple Gun build and videos. I loved watching the build unfold and having just finished playing through Arkham City, I was itching to do make something from the game. The Batarang seemed like the most logical thing for me to build… I live in an apartment and a Dremel is my only power tool.
So, I decided to make my Batarang out of styrene and using the Dremel, lots of sanding, filing, primer and paint I was able to create this:
Which I think turned out pretty decent! I gave this one to my wife as a Christmas present. Good news is that she loves it! Bad news: I didn't have one!
I started the process of making mine a couple weeks ago using the same technique I used on hers.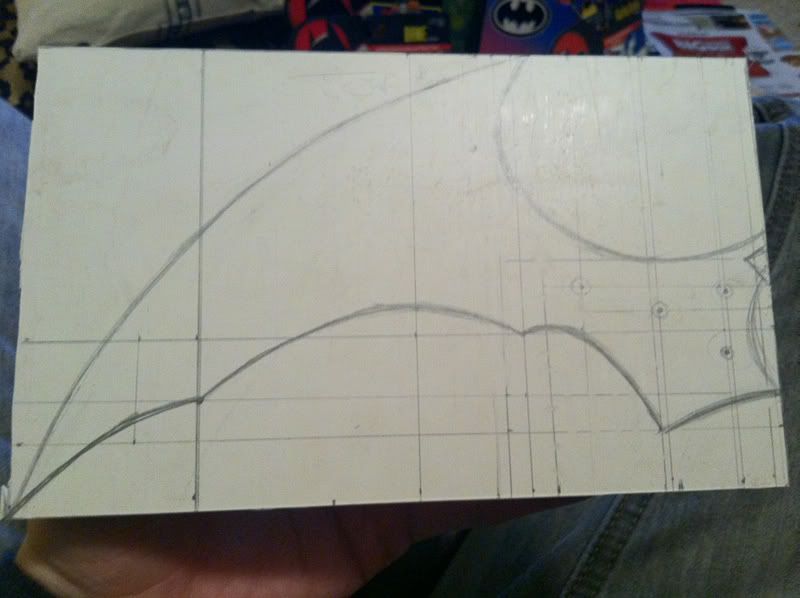 I cut out four pieces of styrene the same size, glued them together lightly and then drew the plan for one wing on the front. That will let me cut out all four of the wing pieces at the same time, both wings will be two pieces of styrene thick. The result is this:
I decided that instead of making a regular Batarang, I wanted mine to be the Remote Controlled Batarang from the game. It's the same basic shape, but with a larger circle in the middle and a screen on the front and back of it. With that in mind, I cut out the circles using the same method as the wings. After working on the wings a bit and the middle part, we have this:
As for the screen itself, I used a cheap magnifying glass lens from the dollar store. It had a slight curve to it that I liked and was the perfect size for it. I created the screen image itself with Illustrator and had it printed.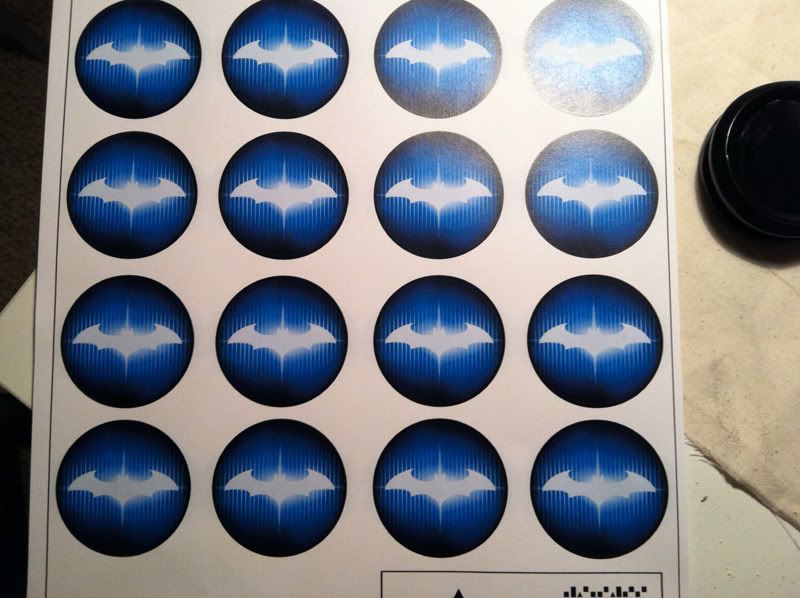 You can just see the middle section there to the right. I used a piece of the magnifying glass to build up the middle part of it and then used wood filler to smooth out the edge. Here's a pic of that.
After more work on the whole thing and a coat of paint, we have this:
Which brings me to where I'm at now. I'm using Rub n Buff to simulate the metal edges, and I'm happy with the results. I've never used it before this project.
Well, hope you've all liked it so far. I've been having fun building it and I'll update this thread as I continue to work on it!
Thanks for looking!