Hello all!
After receiving a notification, that I haven't been around the boards for awhile, erhm, ages, I thought this might be a good opening. :behave
I bet there are lots of people I already know from various circles, so for some this is only a repeat. But as I have lost my mojo and still need to finish off this nightmare in purple, so to give a booster for myself it may be a good to show off here too.
So, I've started this ambitious project four years ago. Did my research, spent months in reading all possible topics in TDH and learnt a lot from talented prop makers. However, finances on the top, has been slowing my project to get completed and this year has been difficult in personal life.
Anyway, here's, what I've got so far:
Zam's blaster, made to measure for me, by a friend of mine
First set of greeblies, although I have re-scaled them, so should take new pic.
Brooch in the middle is a gift from a friend. It may be MonCal's work?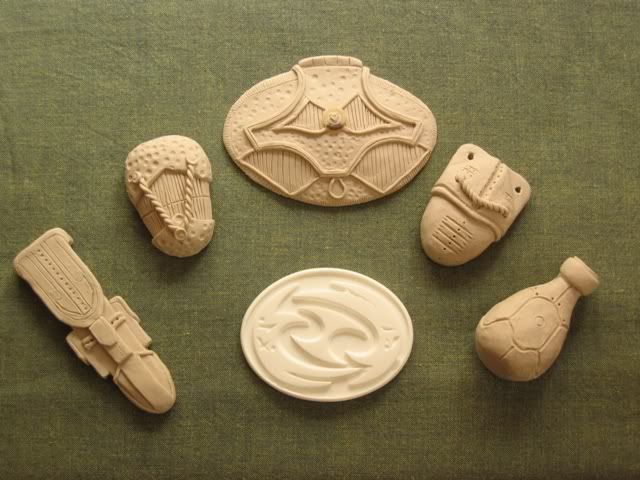 Two pairs of Prada boots waiting for make-over, of which I'm using the bigger size.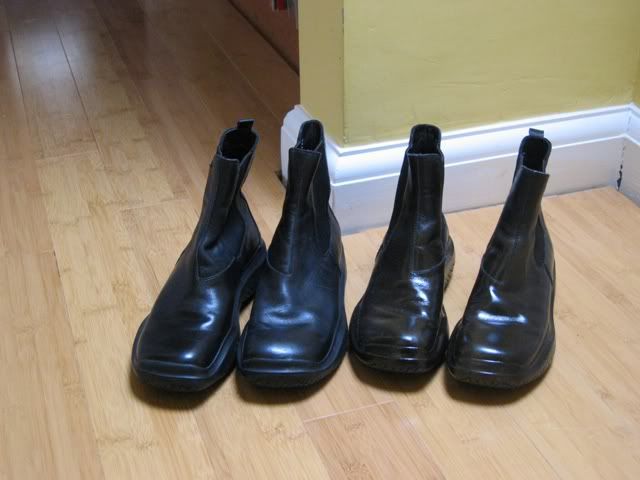 Vest - sescond hand leather jacket before and after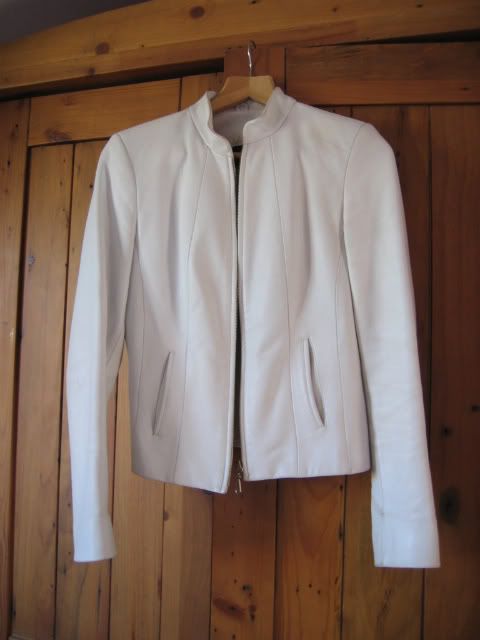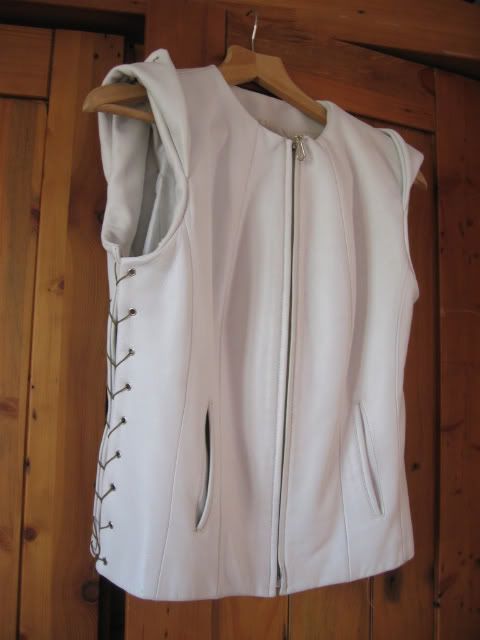 This vest was more like a test and trial. I need a new one and this certainly has helped to create another, better vest. so wip there too.
Last edited: