Every couple of years I try and do some google searching to see if anyone knows the location of the screen used Ouija Board. An interesting prop from the film that seems to go completely forgotten. I've always wondered is this in some movie prop museum somewhere in the world, or at worse, still out there in the wild, unknown to whoever has it, and waiting to be discovered.
Would love to know if anyone has any leads as to whether the location of the prop is known. I've had some Ebay saved searches set up over the years, just on the astronomic odds it would pop up.
It seems to be pretty identifiable from the marks on the board. It's a late 60's model I think.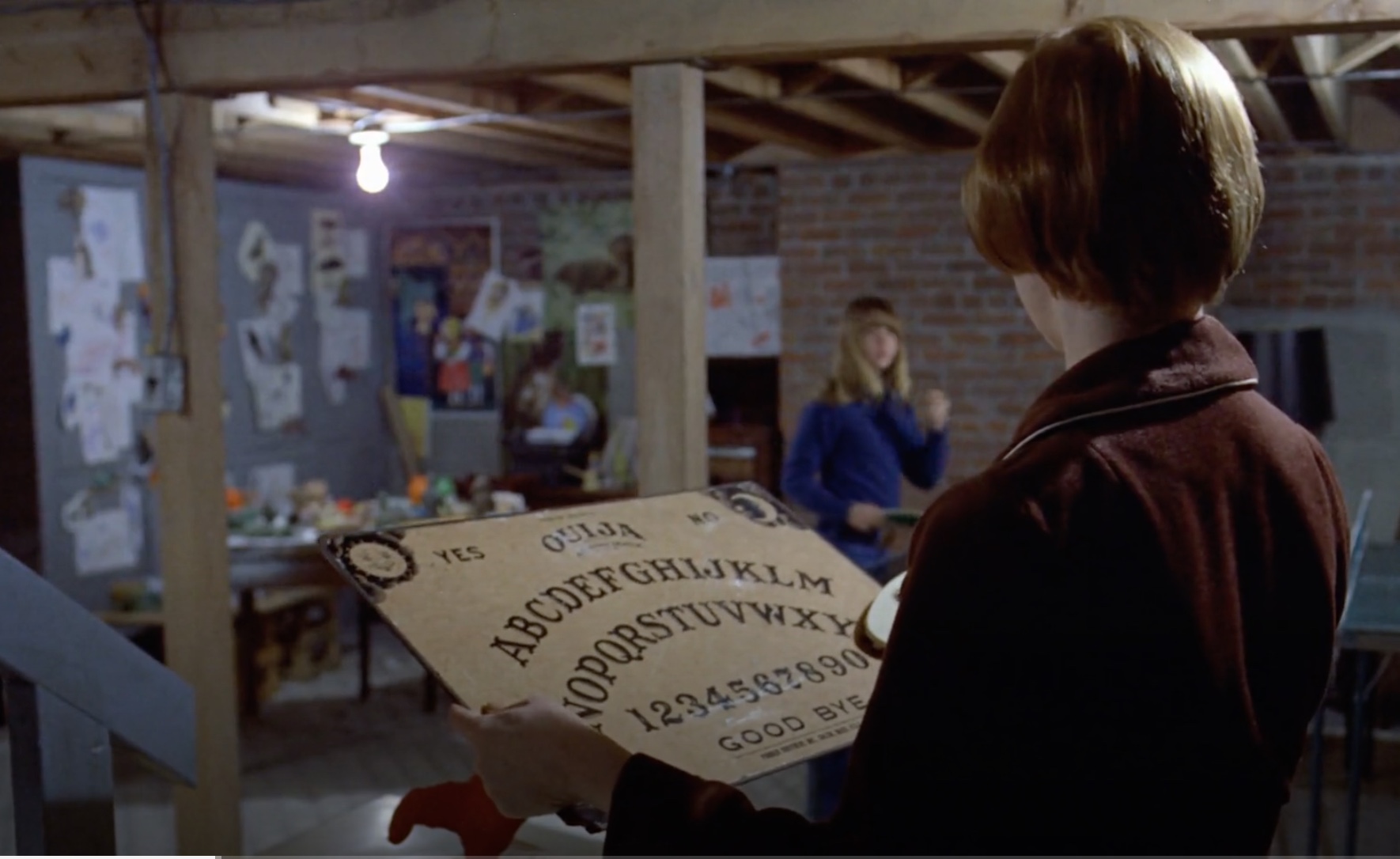 I believe it is the model that came in these 60s boxes, and not the change of box that came in the 70s.