(AGGC) Anti-Gravity Go-Cart :
I did some changes to the original car that I made sometime ago. I wanted a little more aggressive look and thus came up with this design. I used quite a few everyday items and parts from my 'Misc. box of tricks'.
Original kit:
After Conversion: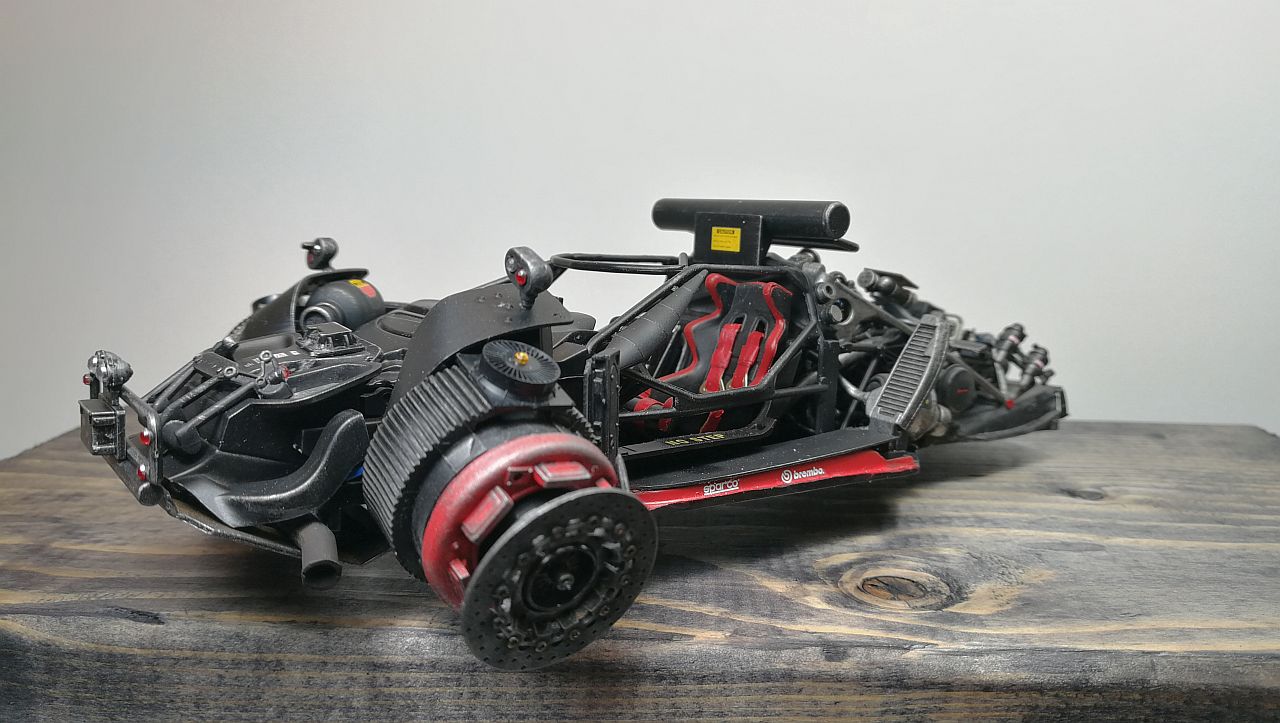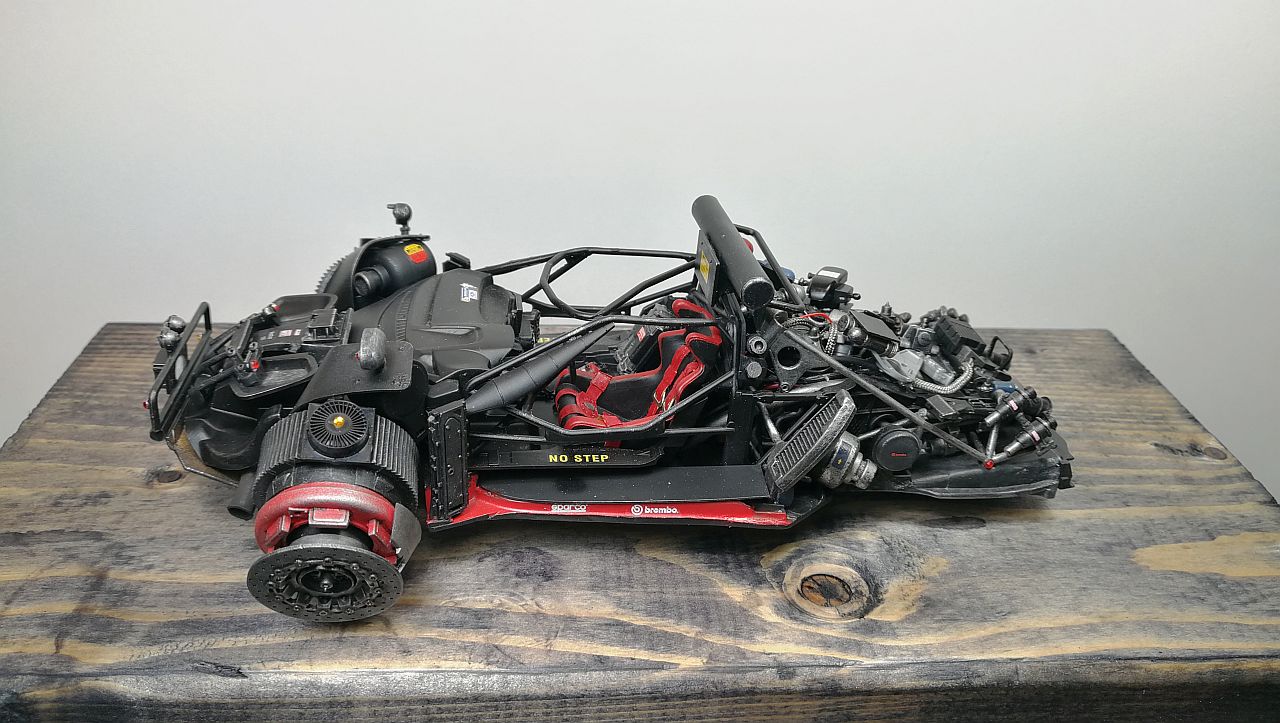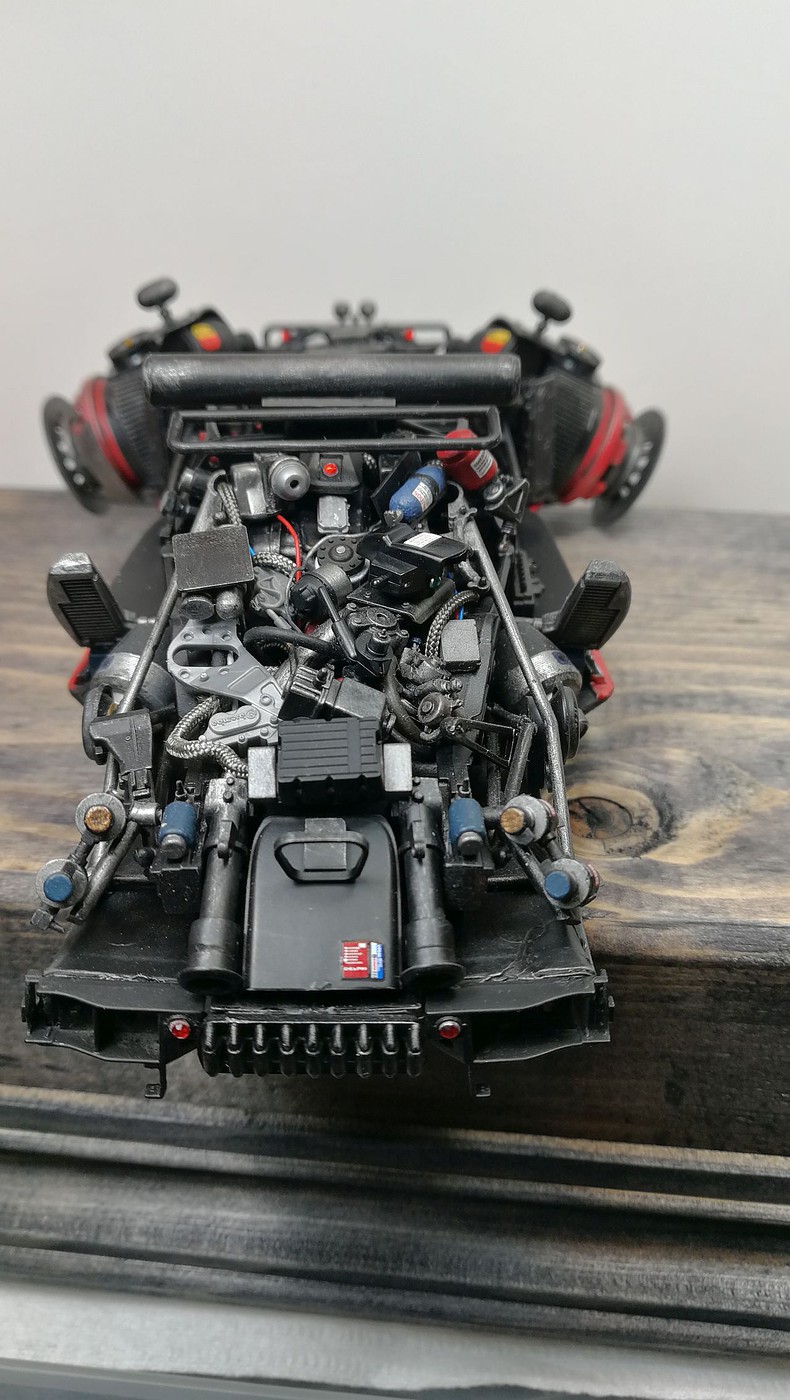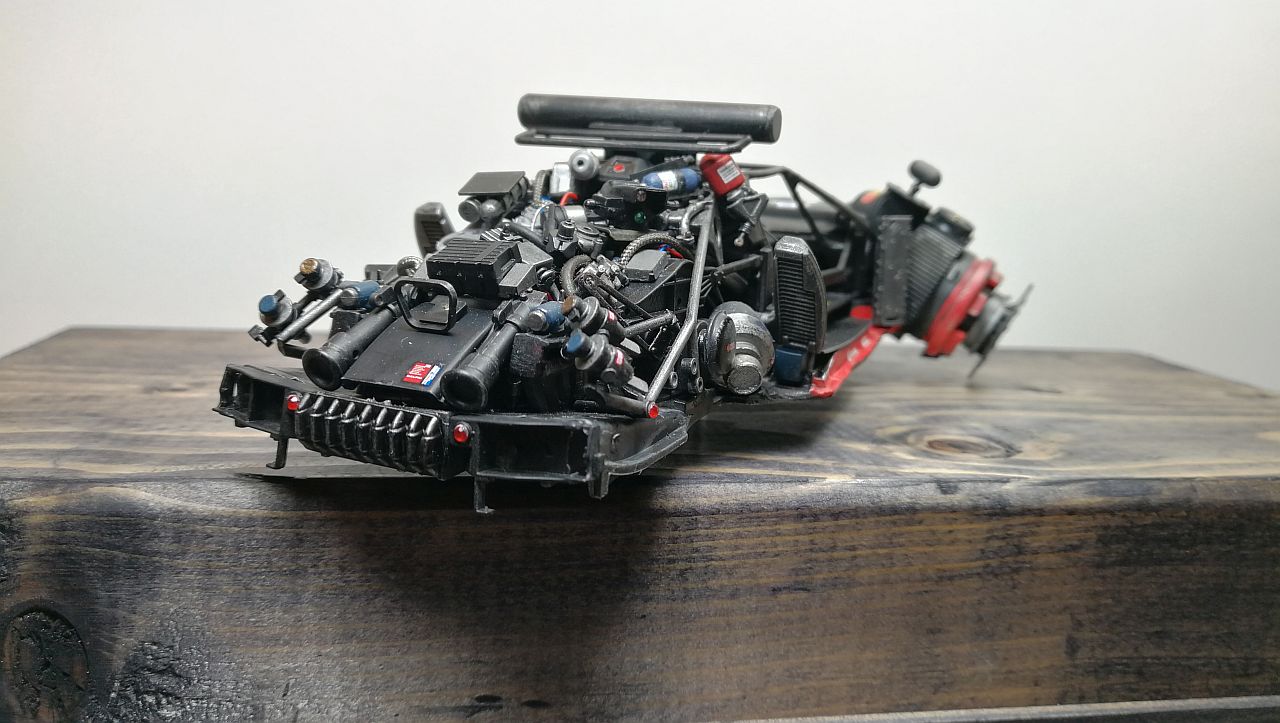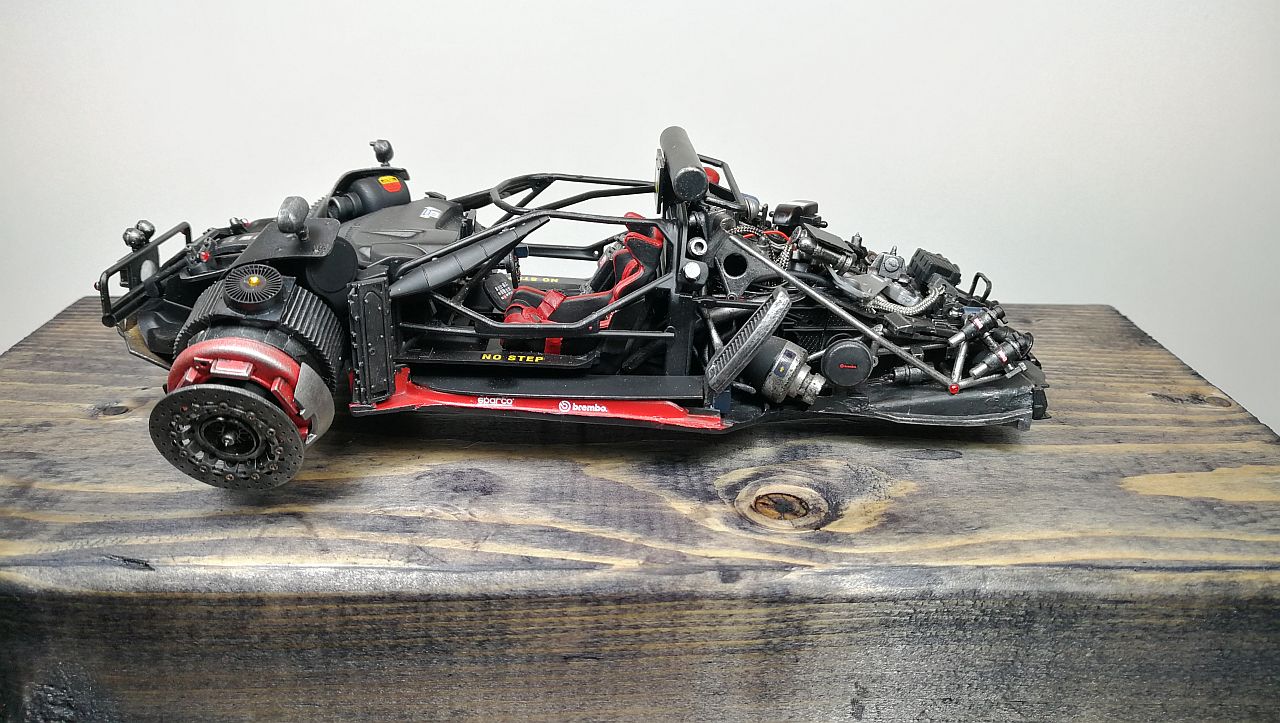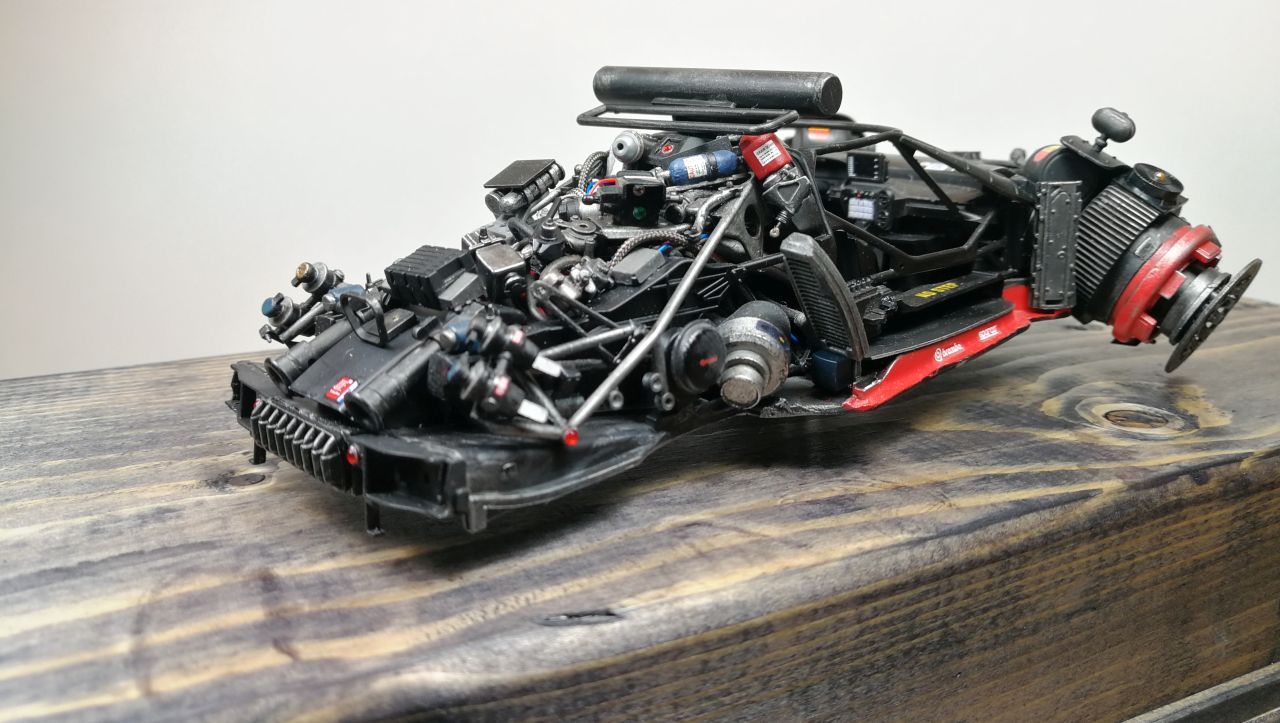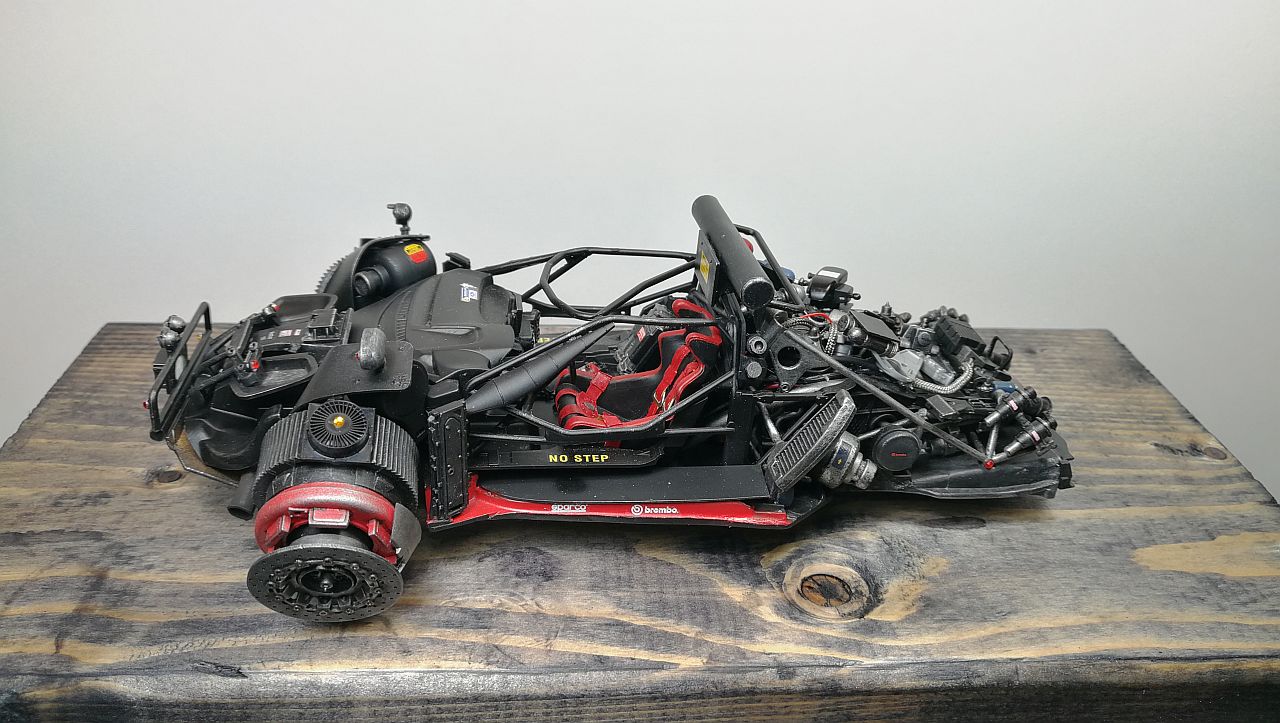 ---------------------------------------------
The Mantis:
Original kit bashing, using parts from the same kit and minor other parts to create this beast. The engines are electrical shells and many small bits and pieces ranging from bits from other kits. The bike used was the Tamiya Hayabusa 1/12 kit. Majority of the parts used on the bike were taken from the same kit. I just repositioned them.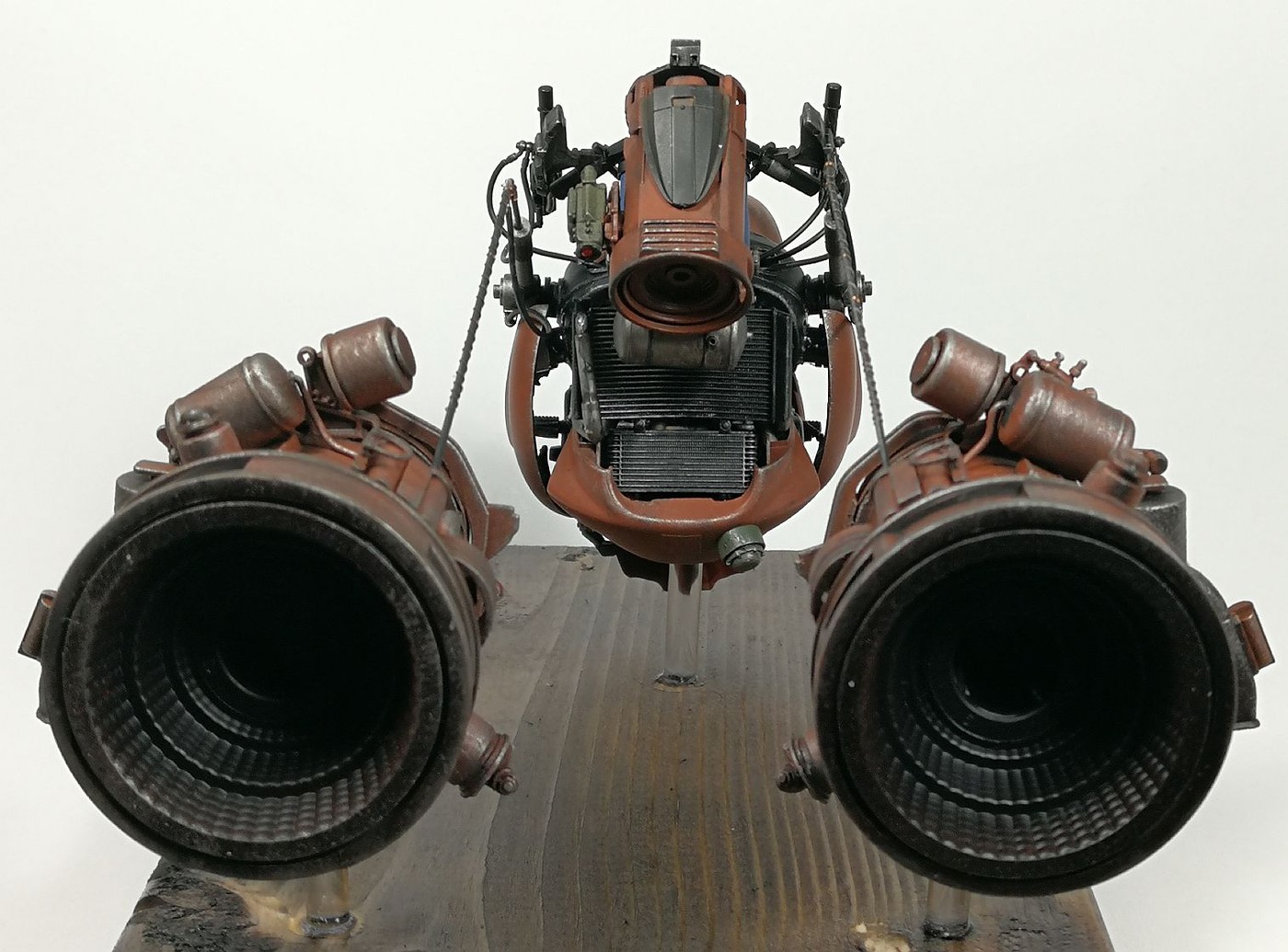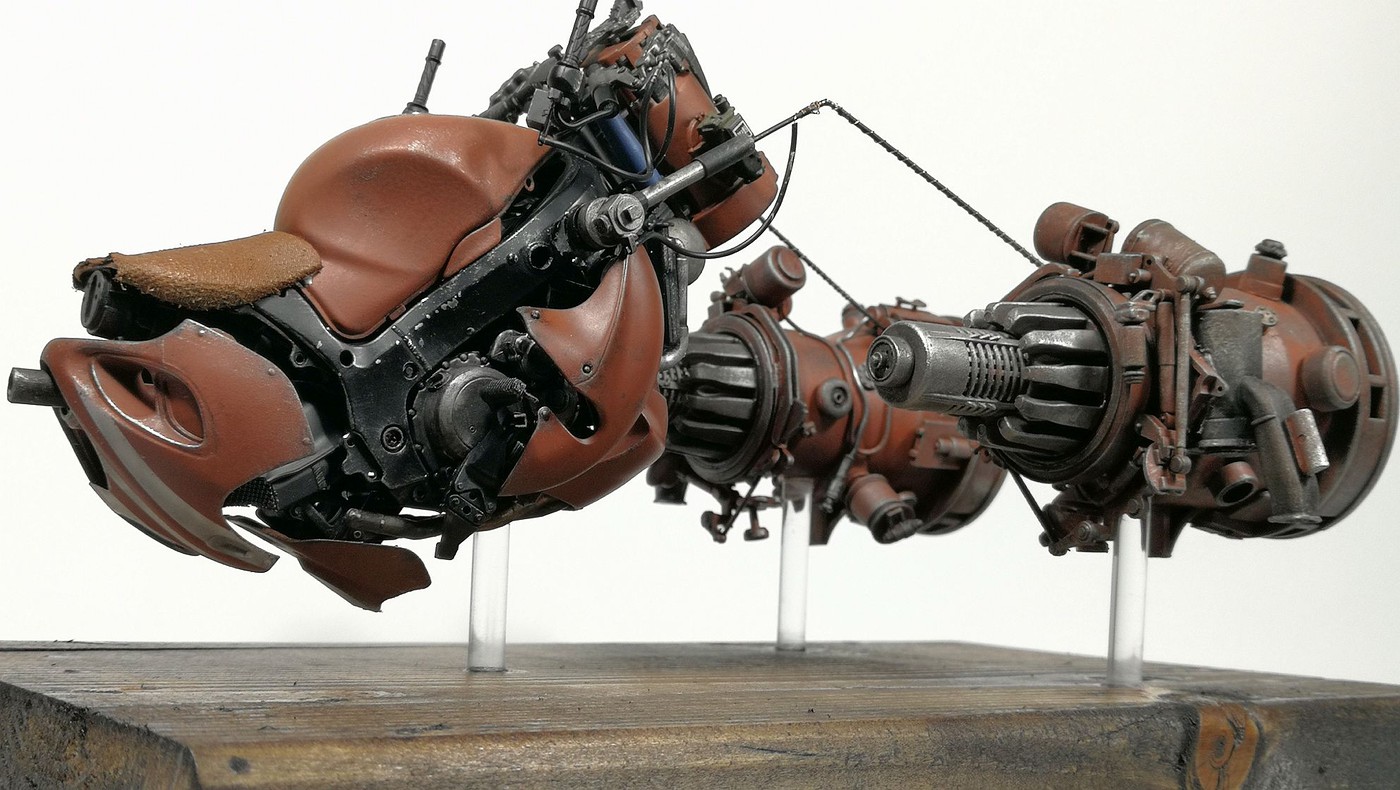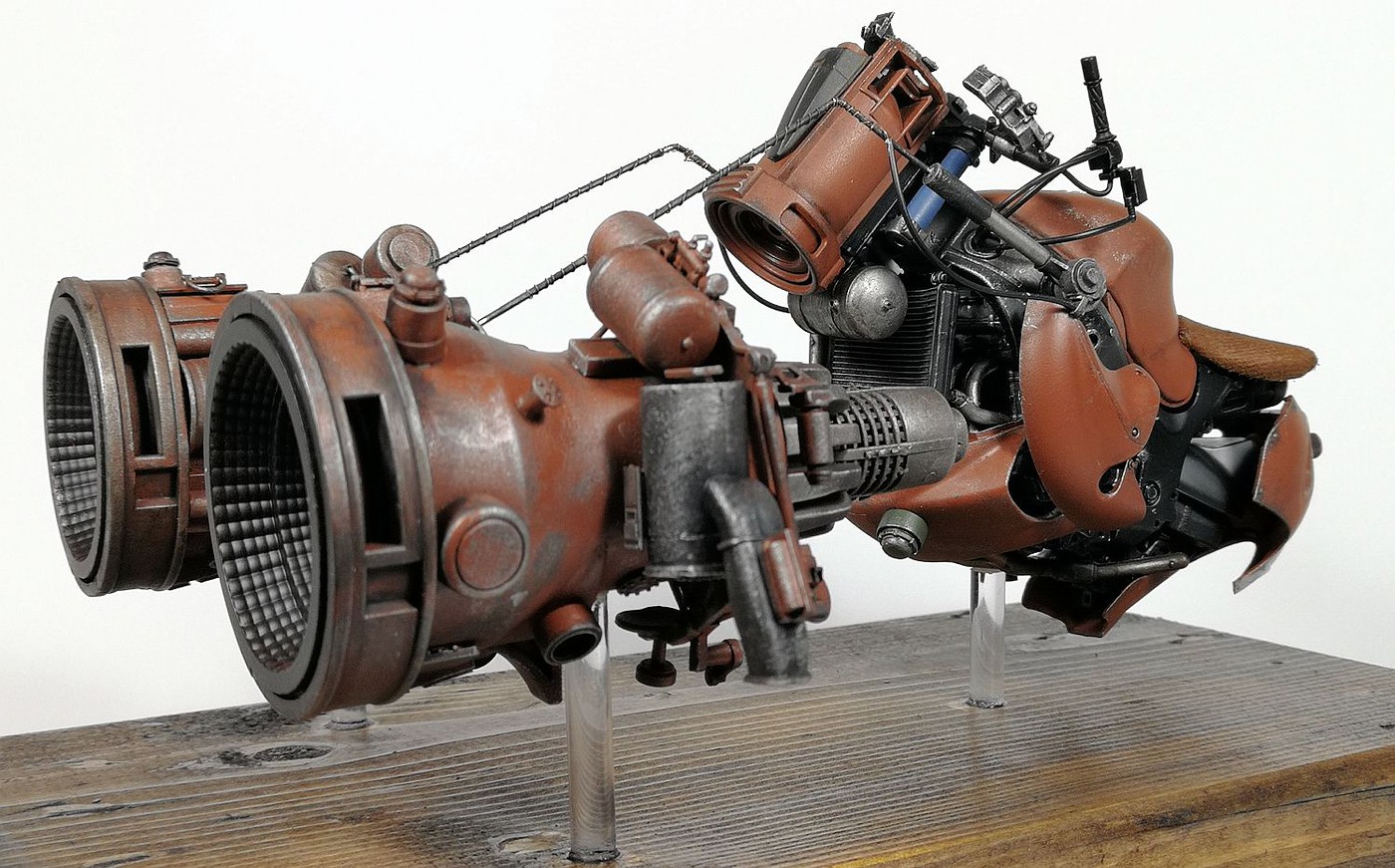 Unfortunately, I am not good with electronics otherwise it would have had an even better effect. It's not perfect, the way I would have liked it, but it does add to the effect.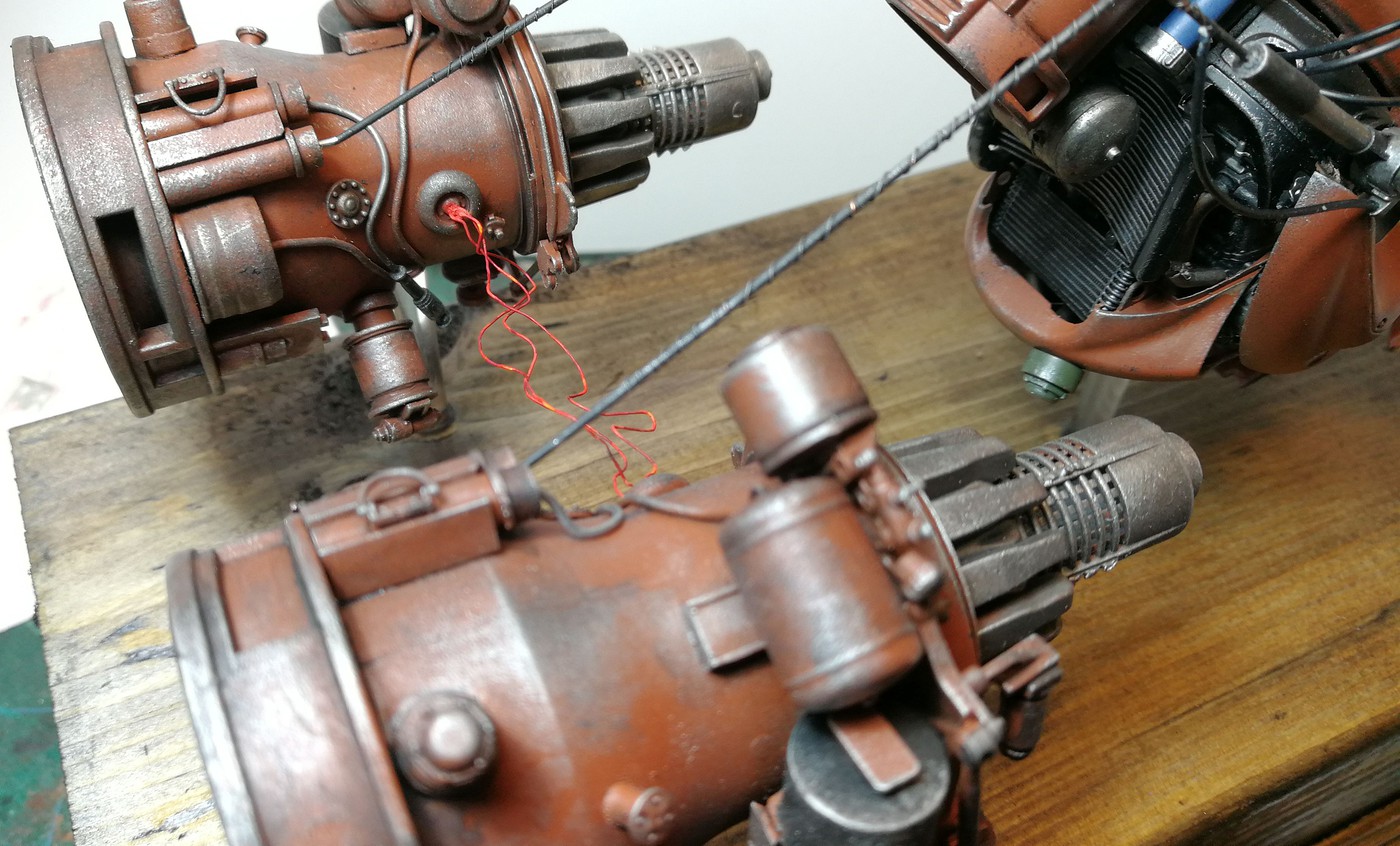 ---------------------------------------------