Let me start by saying the costume is done. It was finished in time for the opening of The Desolation of Smaug, which opened here in Japan February 28th 2014, two months after it opened in the States.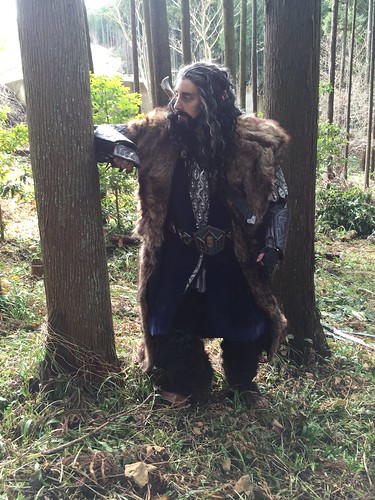 Photo by
yuichiii
And since the Weta Cloaks and Daggers book wasn't out at the time and I was working from screencaps and promo shots available, the costume isn't screen accurate, as I later found out to my dismay. And like all costumes, in the year after it mas made, more was added, some things that could be tweaked were changed, and life went on. It's a great costume, the one costume that really launched me into cosplay. (Not counting the Sherlock coat. I use that every winter for normal use.)
But I loved doing it, it was hard as hell, I learned a lot and though there are loads of others who have their build threads up on the RPF, I'm going to add mine, to commemorate it.
Those who are here for pure accuracy, turn your eyes away. But I will note differences from later research into the costume.
Last edited: