So, correct me if I'm wrong, but my research shows the P1 to be very dark gray, the handle to be black, but the gray of the body of P2 is in question for me.
Some shots make it seem bluish gray, many exhibit a more medium gray (lighting must affect the look of the colour, obviously).
My AA/DS phaser seems to be
very
bluish gray.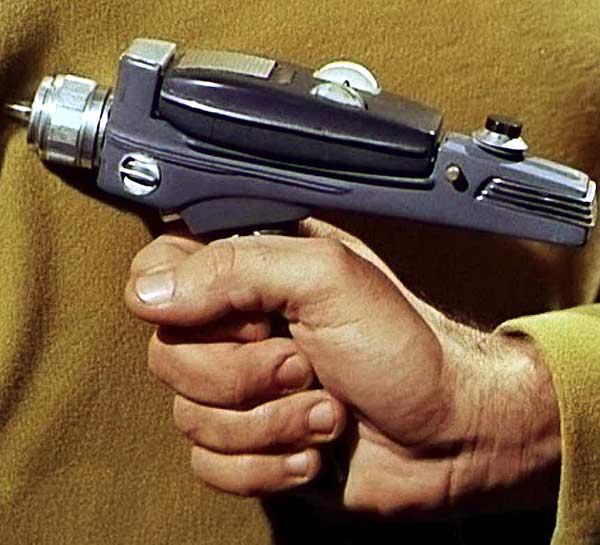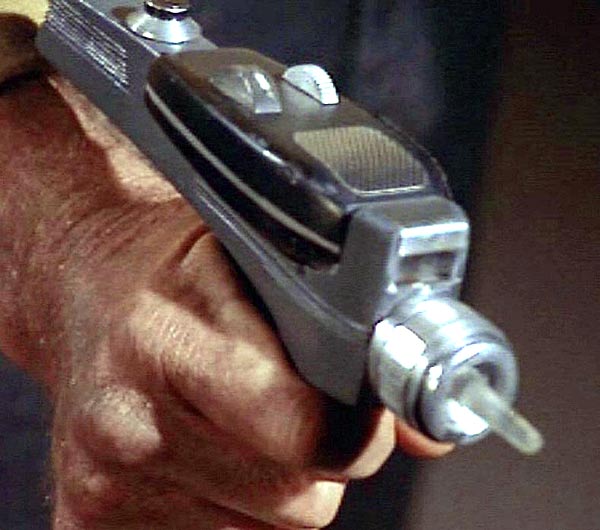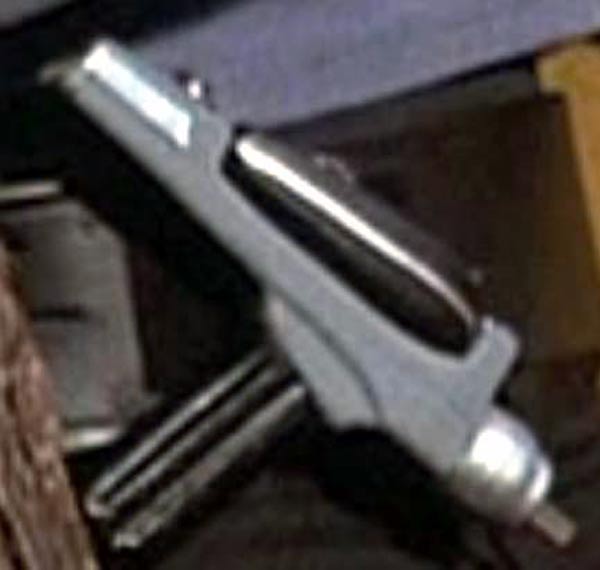 (from
www.TK560.com: Phasers
)
I just watched Galileo Seven, and throughout most of the show, they appeared to be
medium
gray.
I'm chroming the silver parts on my phaser just now, and was wondering if I could get a consensus from more experienced phaser-accurizers here.:cool