So after a PM conversation I had today, I decided to share this. My goal will be a P1 like head for a mask.
I started long ago with a duck tape dummy of my head and shoulders. I paper mashe'd the inside to make a rough representation of my head. Last month I decided to embark on a mask journey.
To make this armature, I added a bulge on the back and a support on the chin. I'm hoping that no eyes won't bite me but I think I'll be good. I fiber glassed over the whole think and inserted a 2x4 in my neck and screwed it to the 12"x16" board. I realized I didn't like how the shoulders came out so I cut the shoulders off and made it all neck. If I want shoulders, they can be added later. Obviously, this is specifically for a pred head.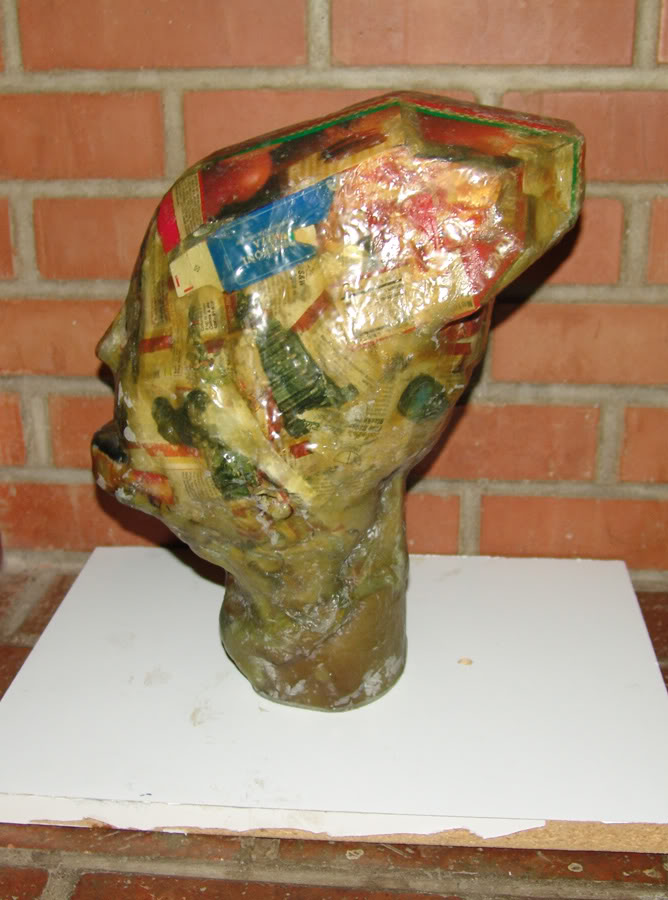 These two pics are from my progress yesterday.
Another goal of mine is not to dilly dally so this doesn't take me another year to do this. I used all the unused medium clay I had and so I turned to my sites on my sculpts that I won't revisit. Specifically, my Mask of Anubis.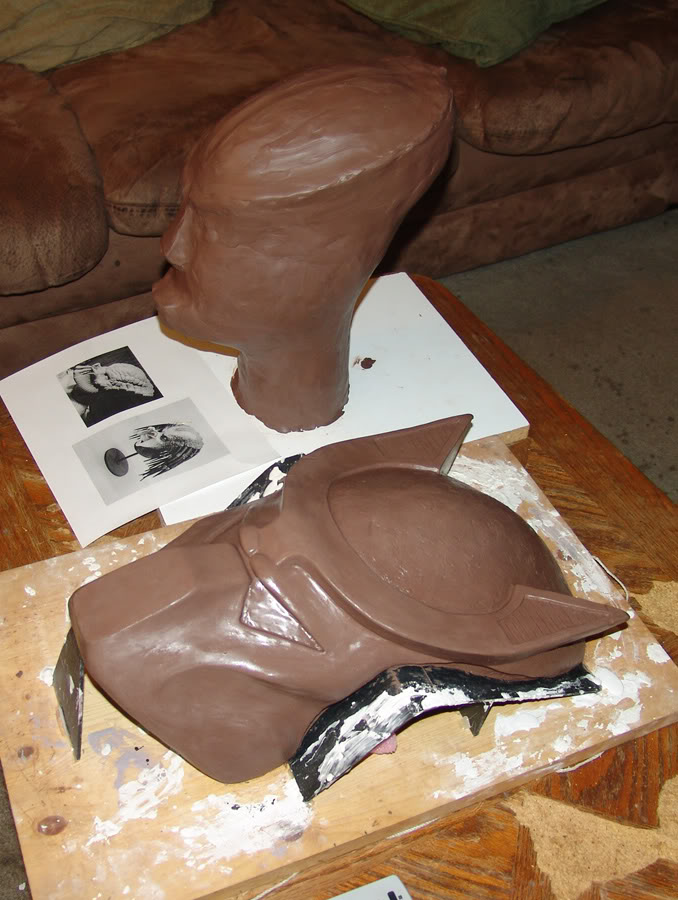 I ran out of clay and I'm trying not to use my shin sculpts as I want to build them up again and make them bigger. I actually cut a hole in the back of his head to get clay for the mandibles.
I'll be adding more the throat and ensuring that I like the width of the head, the crown shape/angel and the mandibles.
-Shawn