Well-Known Member
RPF PREMIUM MEMBER
Hi gang, here is another thread showing the upgrade of the Takagi water pistol blaster. My goal is to just address a few of the most glaring- to me- issues with the blaster and paint it up nicely. I'm hoping to not get too focused on proportions and dimensions and just build it out of the box. For my purposes the stock water pistol is pretty decent as it is. The orange grips were not even glued on and they came off without any damage.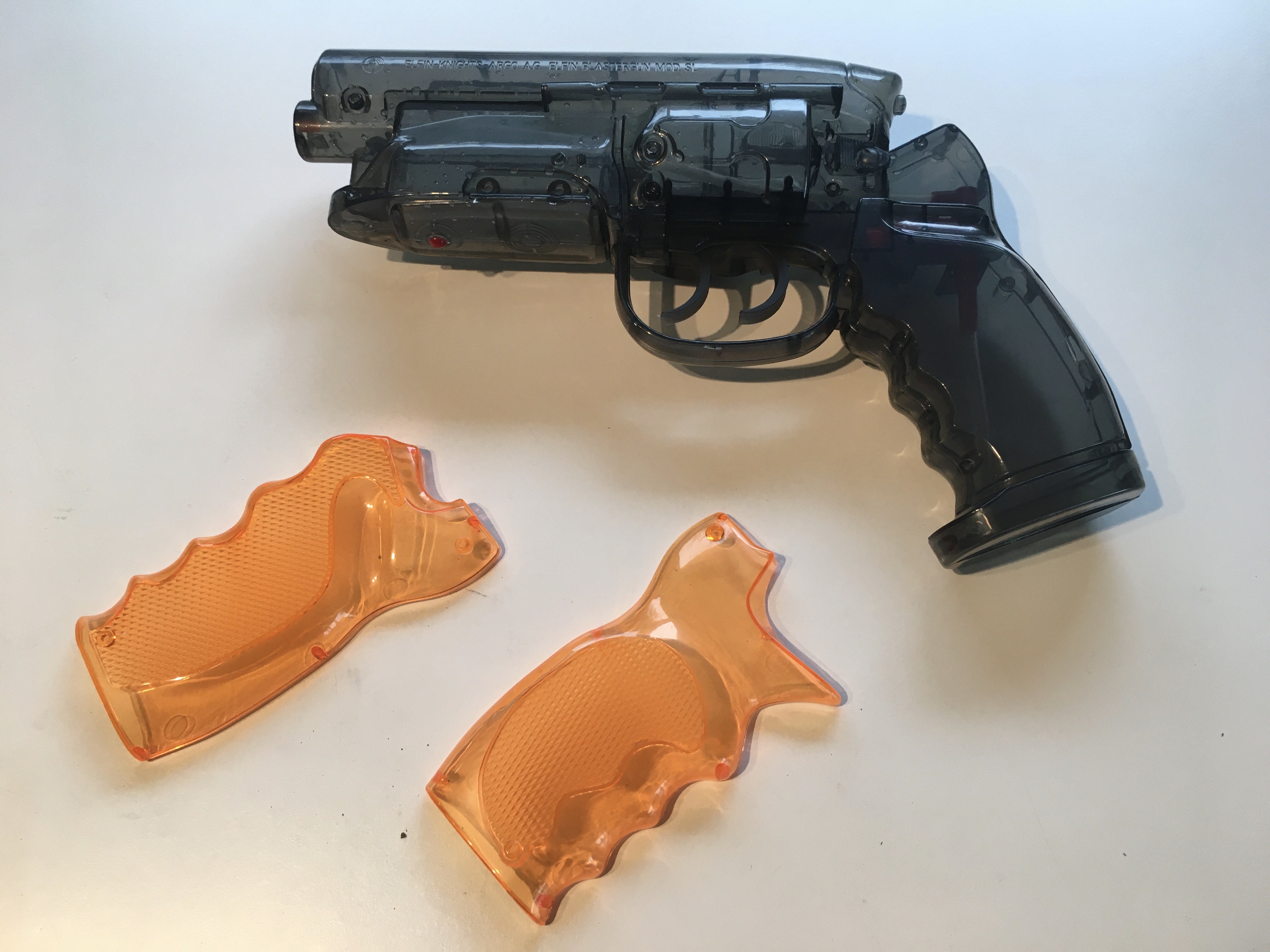 For this build I'm planning to fill the handle with a reasonable facsimile of the Charter Arms pistol grip guts. Again, not going for total accuracy- I don't want to work that hard.
It took a lot of careful work with a Dremel and Xacto knife to get the plastic sides off the pistol grip frame. I also driled out the barrel so I could get into the interior. In the process I seem to have caused quite a few fractures throughout the body of the blaster. The plastic itself seems pretty fragile, although I'm sure it is polystyrene. So I brushed Tamiya Extra Thin cement over all the cracks and poured a little epoxy into the body to firm up the whole thing.
I made the handle frame out of 1/2" MDF and 1/4" MDF. I got them as close as possible and bonded them into the plastic frame with epoxy.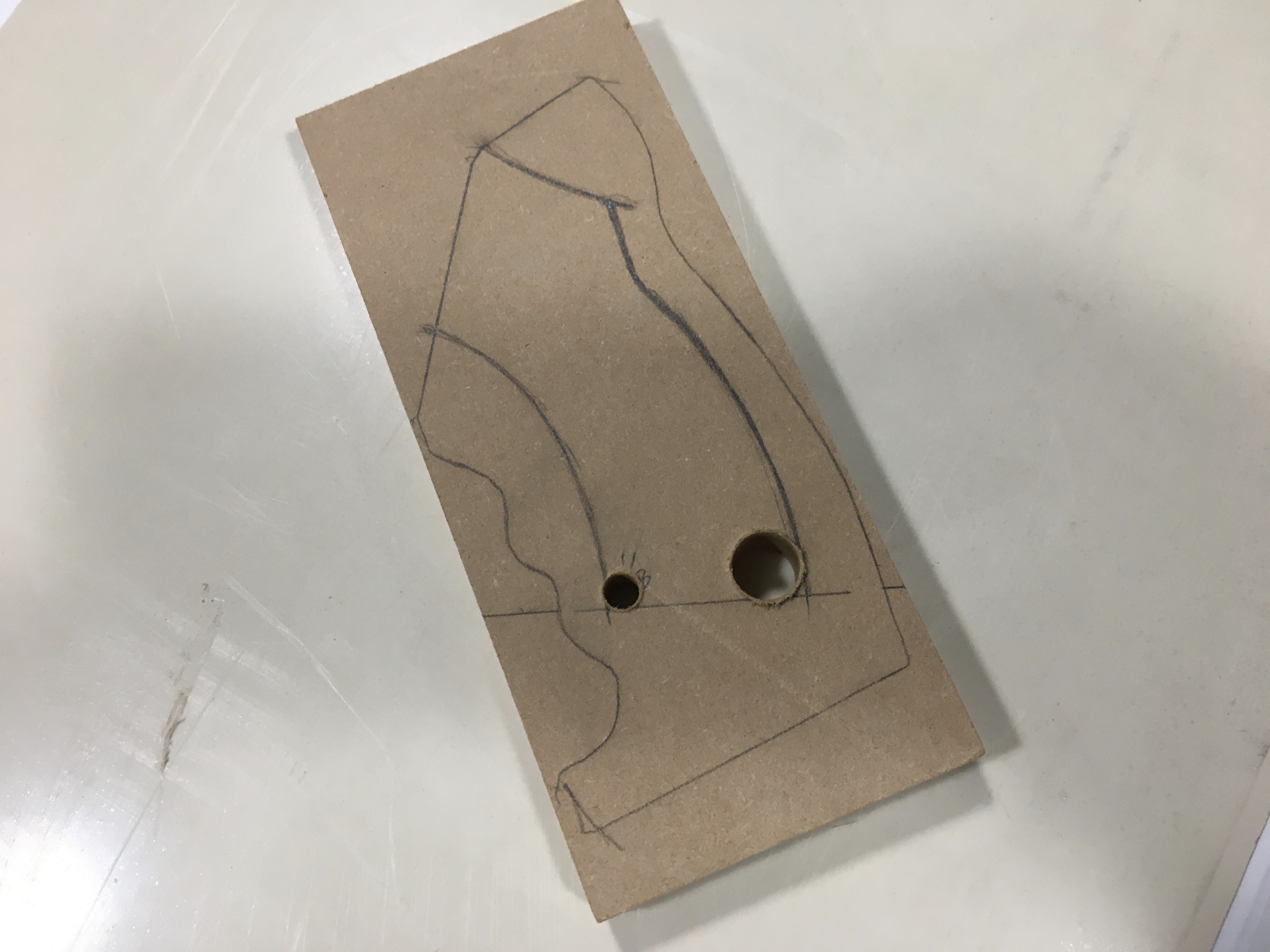 The plastic grip frame is just about 1/2" so the piece fit in with no trouble. Quick brush coat of primer to check the look. Good for a start.