Hello people, been a while since I was here.
After seeing the second season of The Mandalorian I realized I needed to do another X-Wing. The last time I made this kit was in 1978, and I really didn't do a very good job. I glued it together, painted the pilot, slapped on the decals, streaked it a bit with black paint & called it done.
This time I put a little more into it. I wanted to do the Revell 1/29, but a little research showed me that it was kinda inaccurate. Bandai is accurate, but a bit smallish for me. So I decided to revisit a classic. I decided to modify it as well as I could, which ended up being a LOT more work than I bargained for, but rewarding in the end (I began on Jan 14 & finished yesterday).
Basic mods: I added coat hangar pieces to brace the laser cannons, changed panel lines near the cockpit, added length to the upper & lower forward intakes, greebles to the too-plain fuselage & cockpit, detailed the pilot up some, slightly tinted the windows, detailed & closed up a bit of the inner wing openings, and made a pin to keep the wings open so that I could remove it to display them closed if I wanted to. I don't have an airbrush, so this is mostly all old school brush painting. Not 100% perfect, but I'm pretty happy with the results. Pictures now: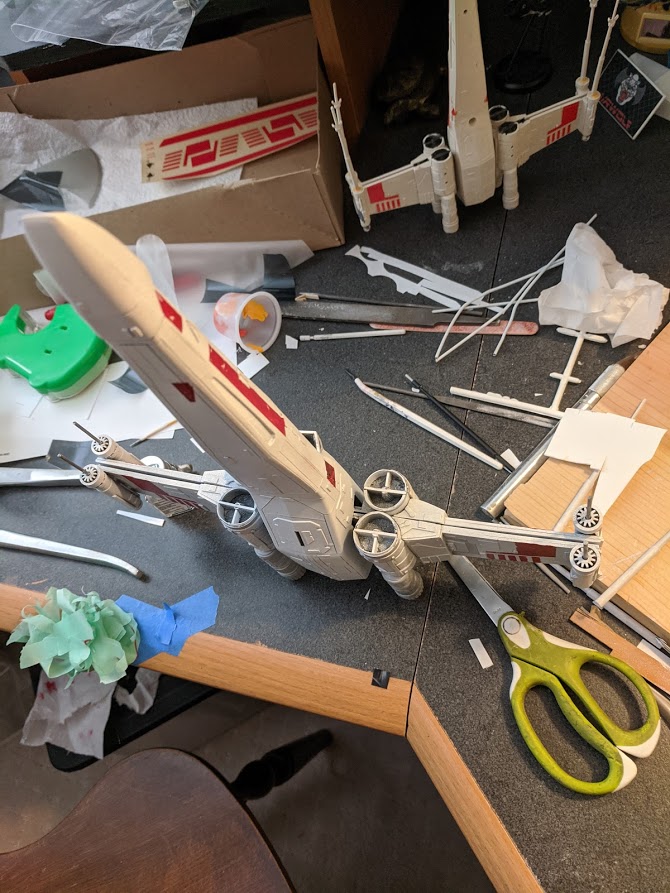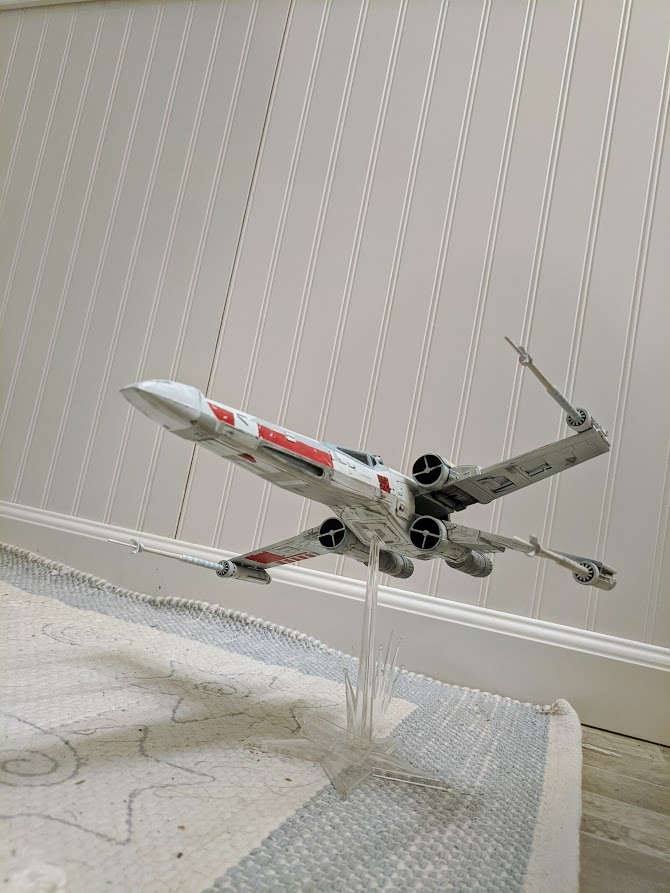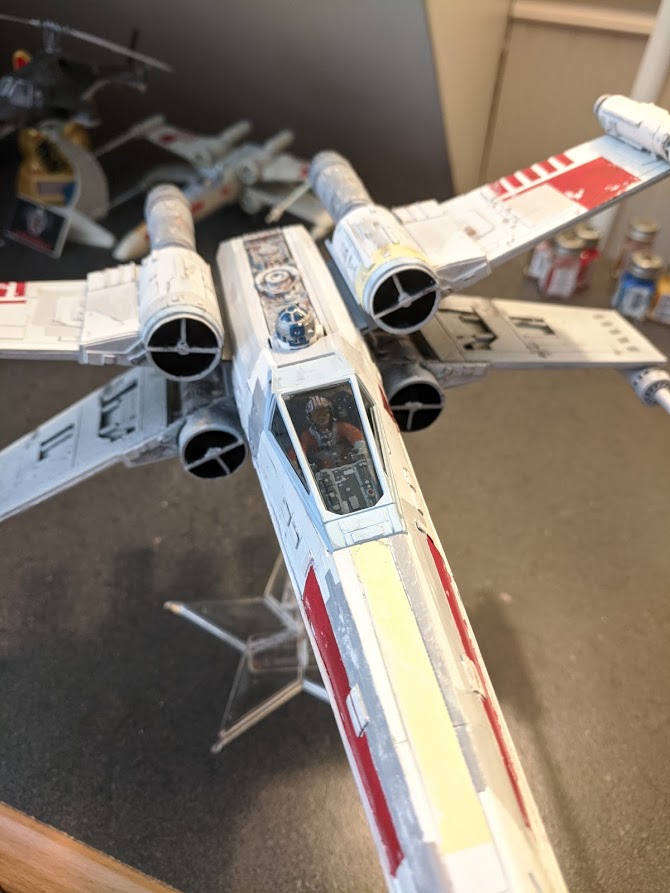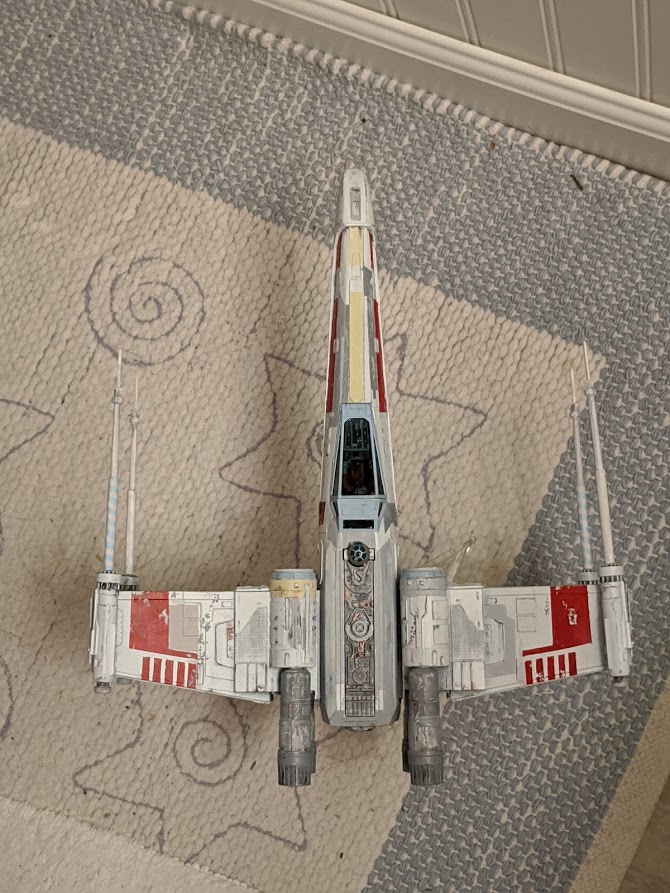 Last edited: