I finished this late last year for my two nephews game room, and I figured it was about time I posted some pictures of it. Sadly this is the only project I've managed to find the time to finish recently, but this one still turned out better than I had initially planned.
I made the bobble-cow out of wood mostly, with two different gauges of steel piercing-rings for the neck's pivoting. I used water-slide style decals for the face, and the front/neck area of the body. The rest of the spots were airbrushed dark brown with handbrushed shading within each spot.
The movement turned out way better than I was expecting. I was fiddling with some weak magnets inside to try and keep the face pointed straight while in resting position, and with the magnets in a certain arrangement, it ended up prolonging the movement roughly 100 times longer than without the magnets. Plus keeping the face straight and centered while motionless. Interestingly it ended up working just like a mini gravity-field except horizontal in this case, which makes the inside portion of the neck swing just like a side-ways pendulum back and forth past the magnet.
Here's a photo of the cow in-game,
And the replica,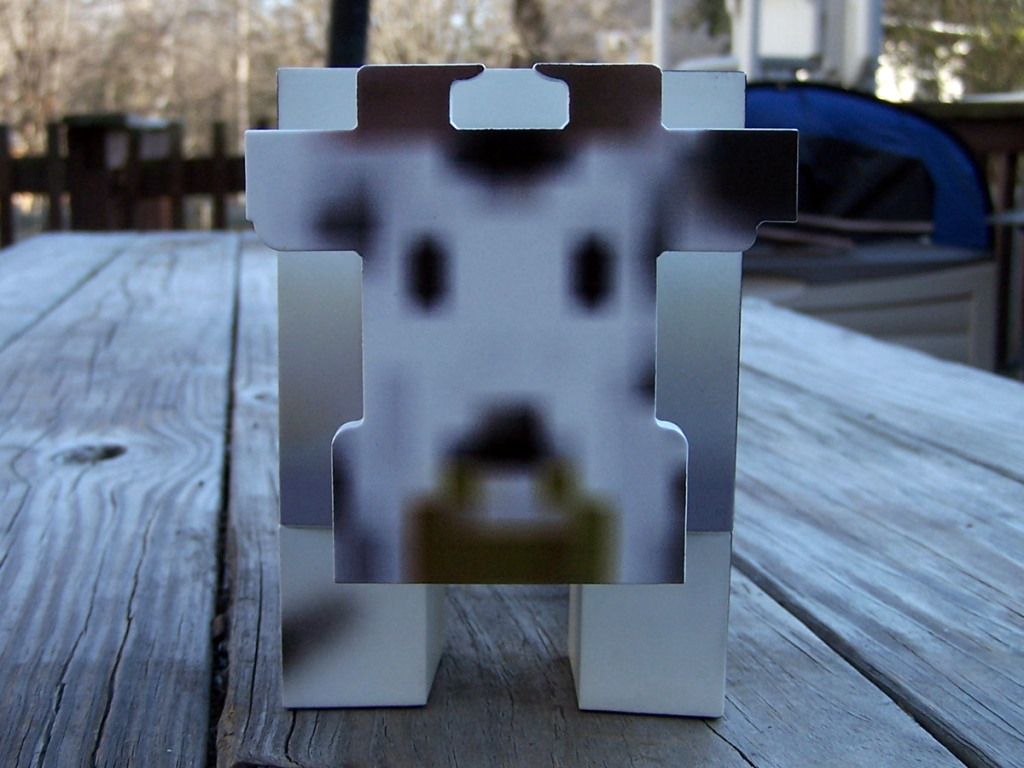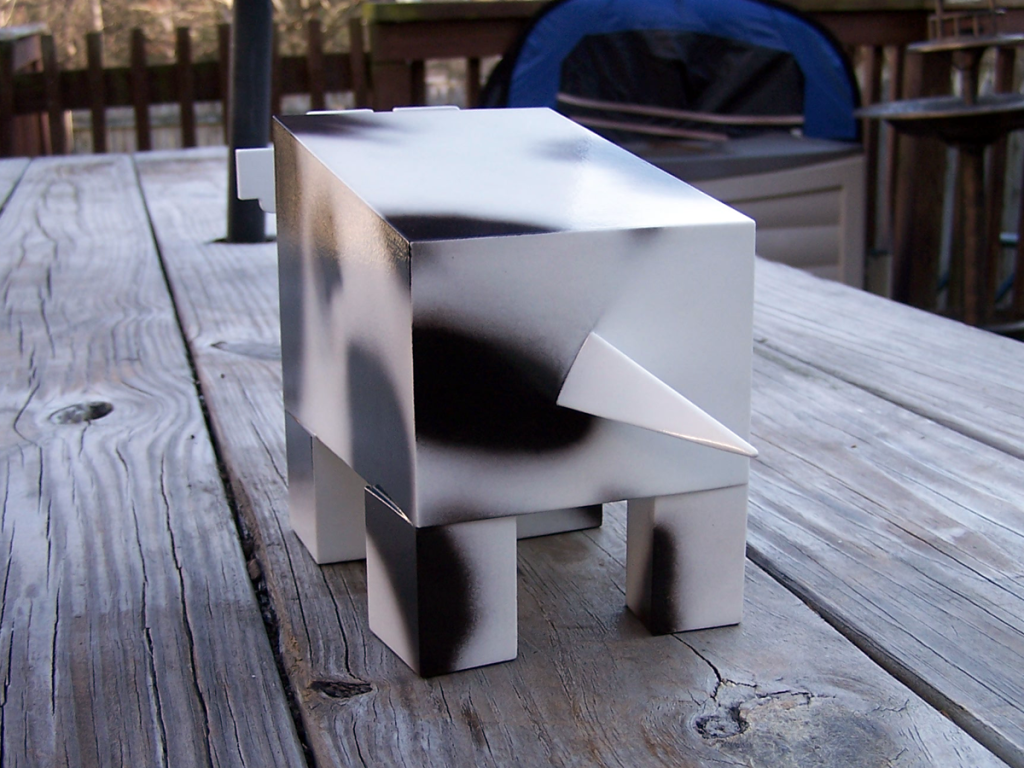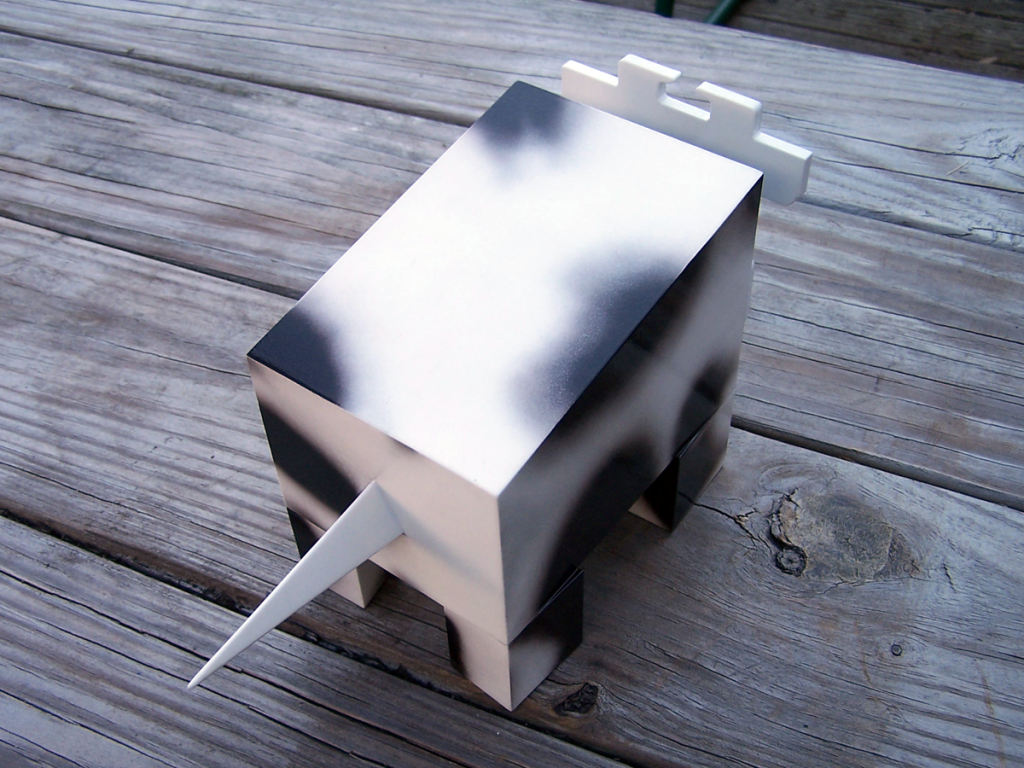 The bobble-cow next to a golden skulltula replica I made when I was a teenager: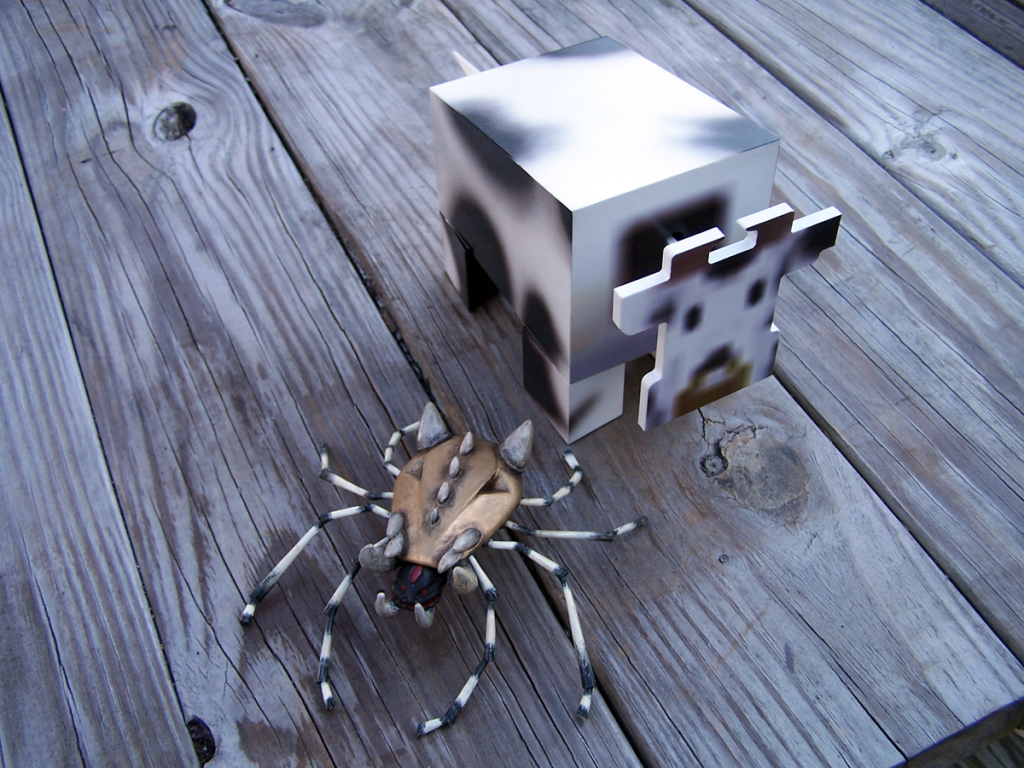 Here's a video to show the movement,
I added some music to make the video easier to watch, seemed appropriate.
-Carson
Last edited by a moderator: