So as I have to self-quarantine for two weeks after visiting my brother, I can't work on my BB-8. What better way to spend your quarantine than to work on another project!
I'm basing my animatronic Baby Yoda off of Project 842's STL. The very first thing that I started CADing was the eye. I was inspired by YouTuber Will Cogley, and I recreated his design to scale with the 50mm eye. The front of the eye is flattened out for a 30mm animal eye.
I basically started by taking the size and hollowing it out and designing it to replicate Will's design:
Once I finished with the Eye socket, I (pardon the pun) started modeling the adapter piece that would click into place with the socket: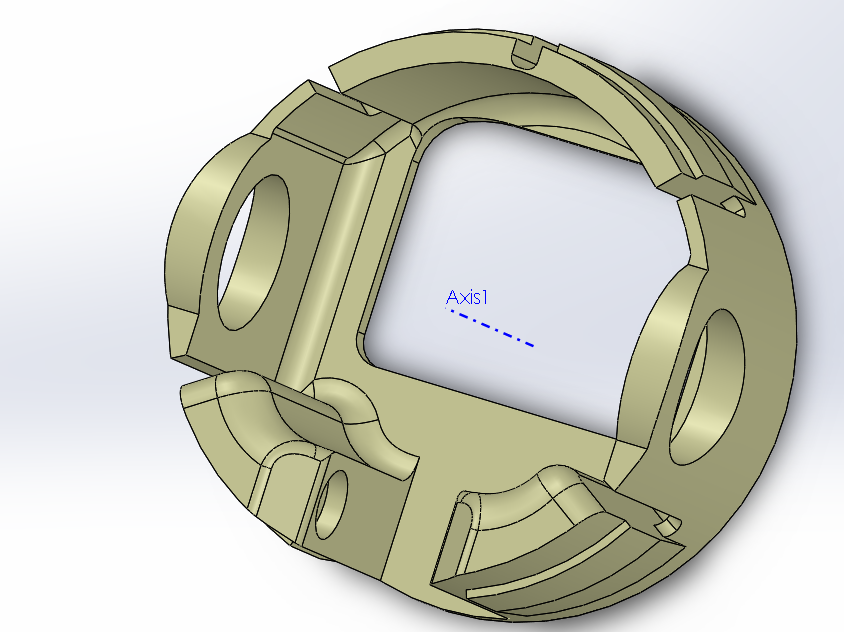 After a little bit more fiddling and revising, I 3d printed the part with decent success:
I ran into issues with the central linkage connection area and the top arches snapped off. I went back and thickened them up and planned to increase the infill to help with how brittle it might be.
I then went on to quickly CAD the linkages. These are meant to use M4 screws, as it is scaled up from Will Cogley's build which used M2s. Here is a quick video demonstrating how the eye will move once the servos are linked with the eye adapter linkages:
I also worked on making the eyelids: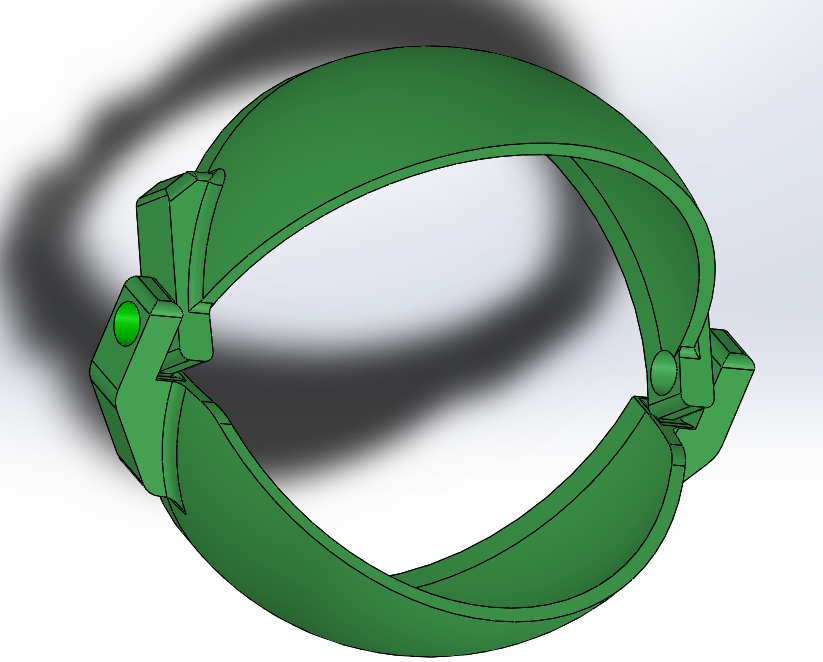 With these mechanisms in there Alpha version, I can now look into the basic internal mounting structure in the head for the mechanisms. Without this, I can't continue since I need to know the distances between the eyes and at what distance the servos should be from it.
As of now, I am having major trouble importing the Project 842 head stl in Solidworks and converting it into usable CAD for measurement purposes. Does/can anyone find the internal measurements between the eyes and what dimension I need for a base mounting plate for all of the eventual servos?
Peace.