Unfortunately unless some "really" clear and sharp images of the original HERO surface to compare the minute details there will always be questions and doubt.
The gouge and line are similar. No doubt. Note images. But there are many other details that do not match.
Machining parts the same way can create very similar tool marks.
No way to 100% tell for sure unless inspecting in hand against "sharp and clear" images. It will always be based on a preponderance of evidence.
Having one gouge that looks similar to a gouge on a blurry image is not the ideal single witness mark to verify the entire piece. OK, so 2 small details out of all the other non-matching areas are similar. But the rest is altered substantially. How much value you place on that is subjective.
Ideally, KCarl or Tony took photos of the mangled mount and documented the restoration. Exactly what portions were preserved and reshaped due to rust and damage removal.
Again, my example.
The actual real original ICON painting is under the new paint. It IS the REAL DEAL... but has been "refinished" No big deal.
My earlier comment about SOME of the metal being original stands.
For us here, trying to learn the TRUE details of the prop, the entire mount sans upper rings is meaningless. It is NOT the same mount in form or function. It has been reshaped. It can not be used to recreate the original form. It is inaccurate. That is the point.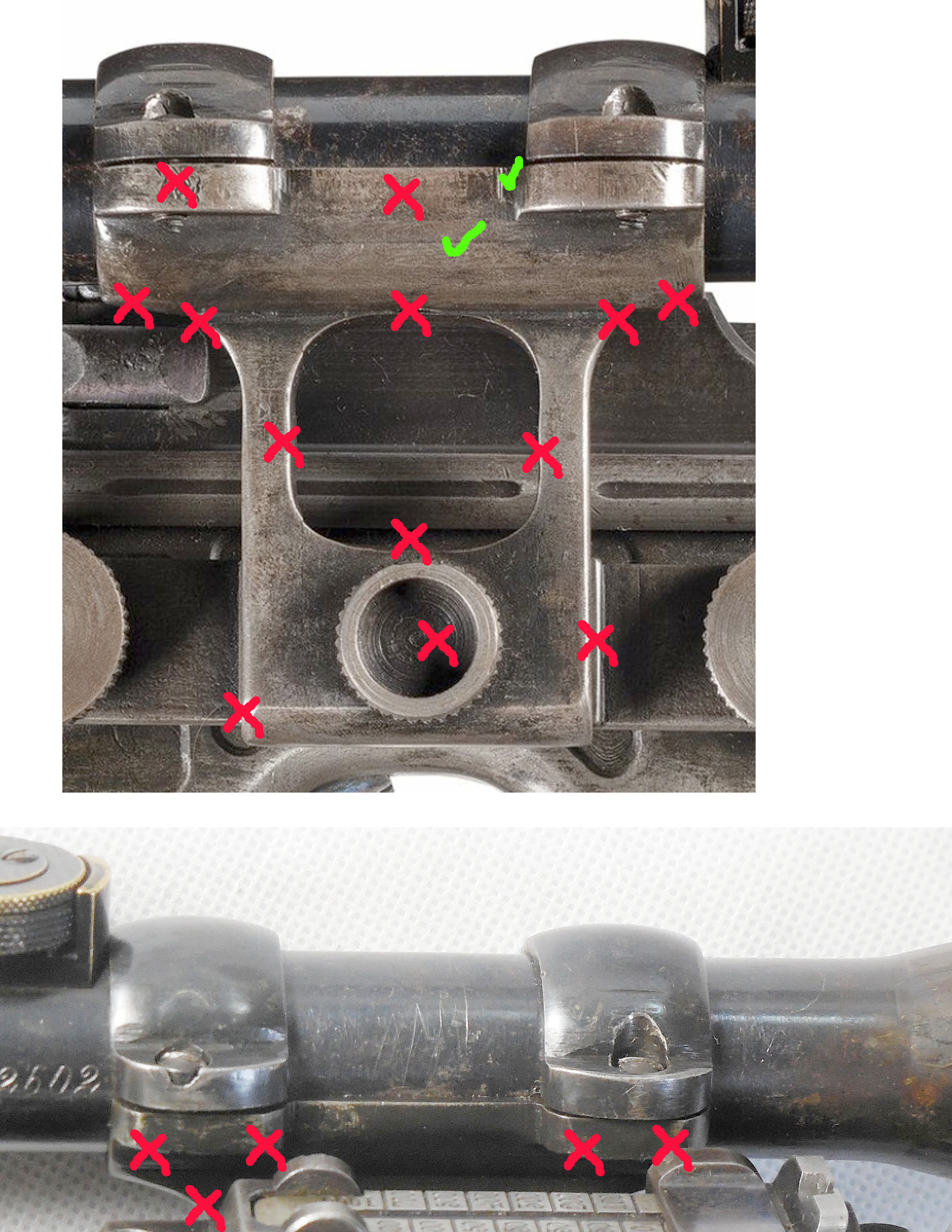 Last edited: