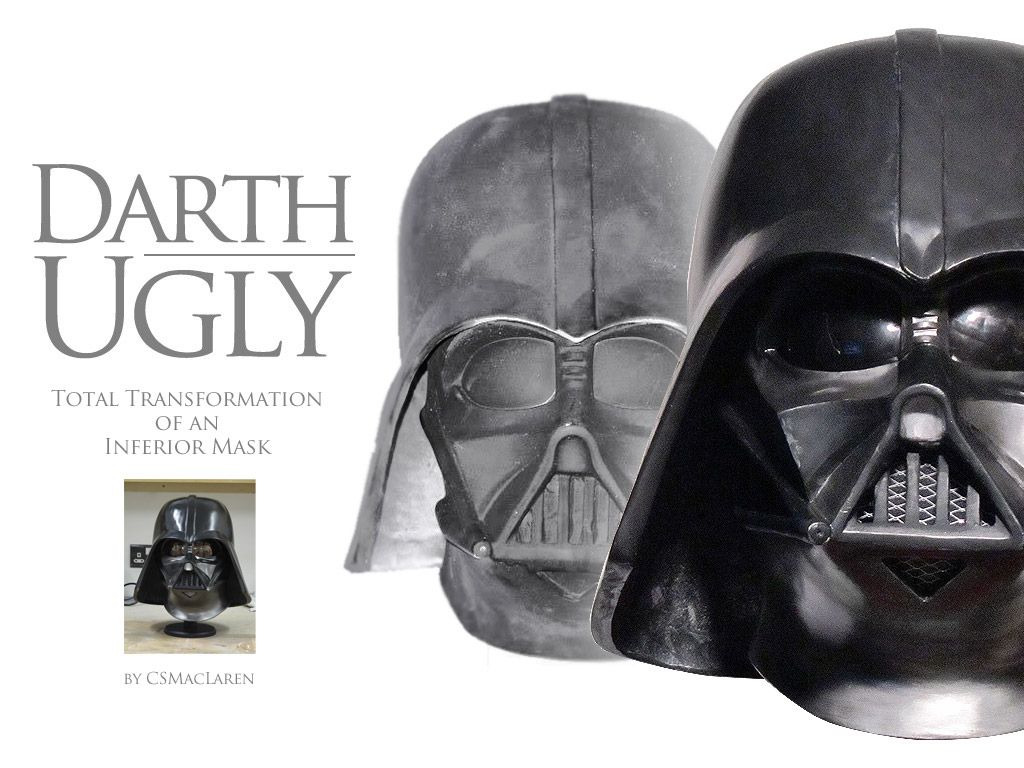 Interest thread info:
ANH:
http://www.therpf.com/f13/darth-ugly-anh-vader-helmet-round-2-a-175472/
ESB:
http://www.therpf.com/f13/darth-ugly-esb-vader-helmet-177874/
* * *
Hi guys,
Here is a kit I purchased years back at the beginning of my Vader collecting. It was made by Sid of Armormask who touted this as "the movie sized helmet" using misleading photos on eBay with the camera too close to the helmet for you to assess the accuracy of its shape due to perspective distortion.
Here was the original eBay post. Alas, like other newcomers to the hobby, I fell prey to the gloss finish. He also neglected to say that the armor was not part of the kit.
How he pitched it:
eBay: star wars Darth Vader like helmet armor prop sith lord

Hello fellow fans, this is a high quality urethane kit, way better than fiberglass. deluxe large movie size vader like mask and helmet combo (THIS IS THE BIG MOVIE SIZE ONE) that is the best custom design that we have ever seen. the cast are so clean, very thick and strong and very little clean up work. with this set, you won't be disappointed in the propkit. The pics of the painted helmet is to show you what it could look like after being painted. you get the unpainted helmet&mask combo kit set....
Here is the mask I received:
Needless to day, I had a personal stake at this, since Sid insulted my honor by telling eBay that I was a liar and troublemaker, and would not refund my money. I took it upon myself to right this wrong, not only for myself but for other fans who ended up purchasing this kit that some of us dubbed "Darth Ugly".
The actual Work in Progress thread is about 11 pages long, chok full of photos.
Five years later, I picked it up again and spent a few months on it.
You may not believe that the mask on the left was an Armormask faceplate. I left the chin triangle untouched so you can see a "tell". I've remastered just about everything I can with this faceplate, but the dome - alas - is severely warped and may be a lost cause.
I had a leftover GH ANH dome that, to be proportionately a match, needed widening.
So I cut the dome up into more than one piece (guess how many) and reassembled it to the proportions that seemed right to me, reworked the domecap to blend the surfaces, then resculpted over the original mid strip.
Unmodified, the original kit looked like this: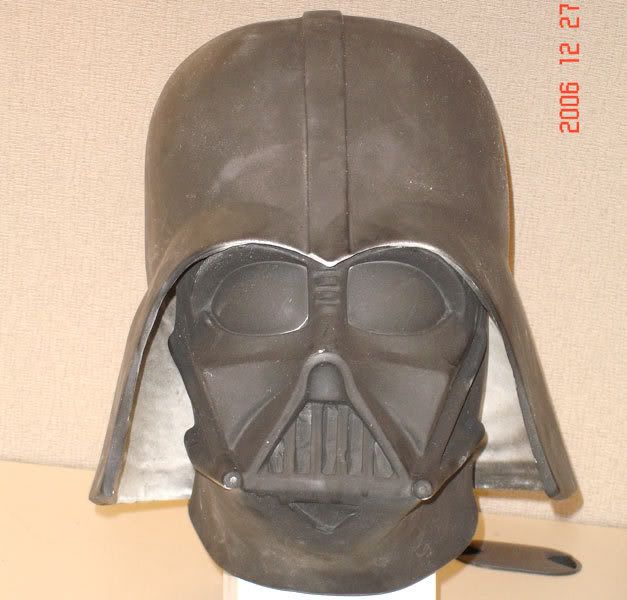 Today, as it stands, the Darth Ugly faceplate and widened and modified GH dome looks like this: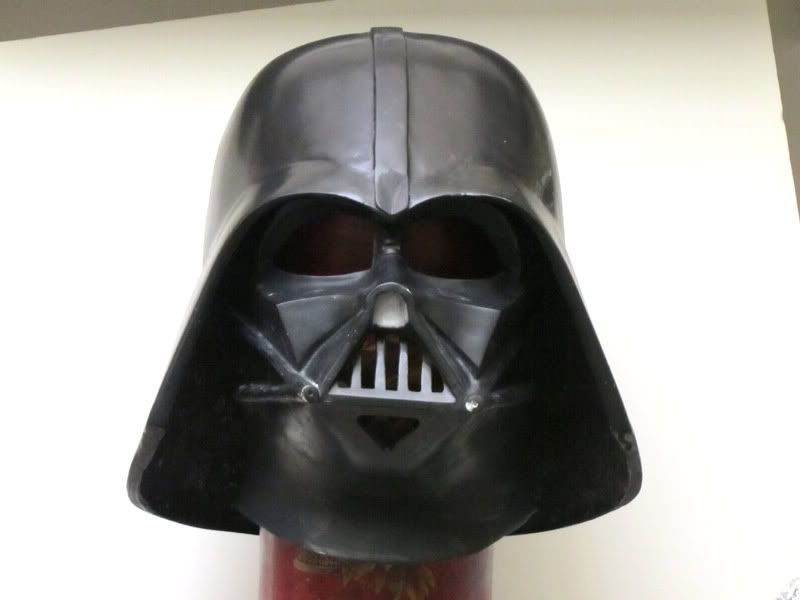 Enjoy!
Note to Sid: You suck. We fans win.
Last edited: