Hello hello, I believe I've identified a background prop.
In Ep1 of "Andor", in the Pre-Mor security HQ scene, there is a vintage 1970s calculator sitting on one of the officers' desks: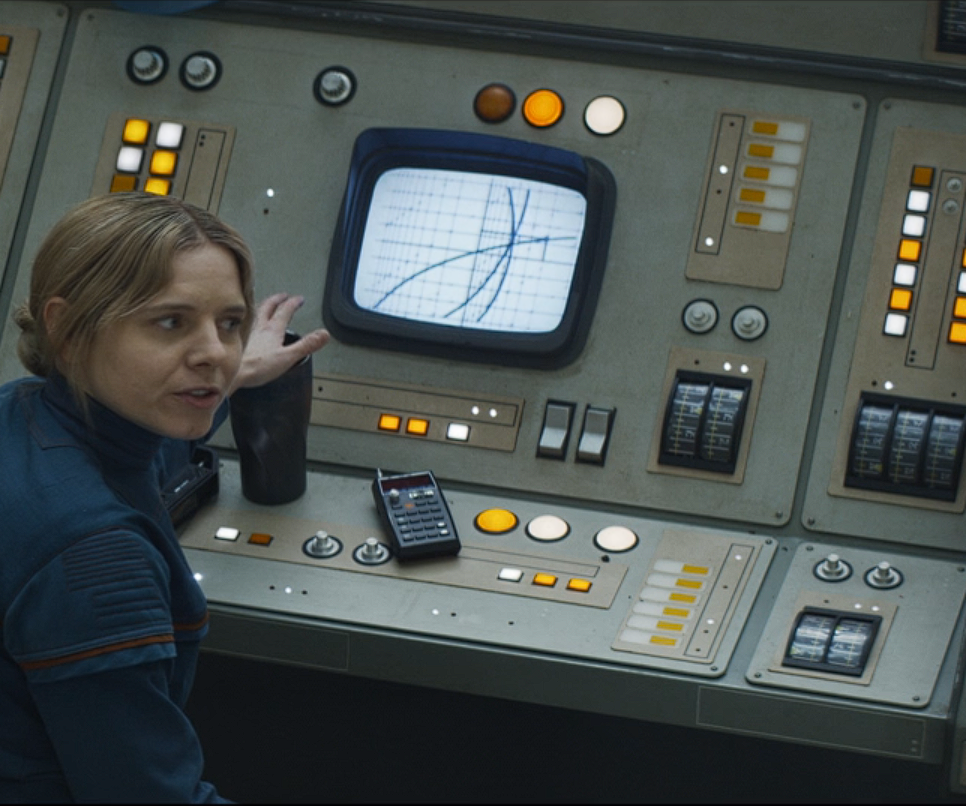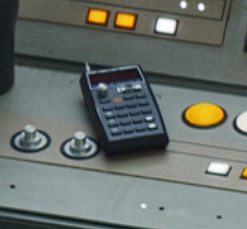 I'm not sure exactly which model this might be.
The color scheme gave me HP vibes, but their models were generally more complicated with more buttons, etc.
I think this is a TI-1200 with a custom paint job.
I've had one of these lying around for a while, which I stole the bubble strip from for a saber clamp.
I think with a couple of greebles and some black paint on the faceplate, this would be a convincing replica if not the exact calculator model used on the show.
Any thoughts on what some good greebles would be to complete this?
Looks like 3 total
the antenna
the chonky transistor looking thing
the thin butterfly looking thing
Thoughts?