Started with a Bio made from Biohunter76. And this is what it's become. (coloursceme is not precizely what it is. But the redtones are more deeper and brigther in real-life.
I made the front of the lasertraking system from an animal spinaldisk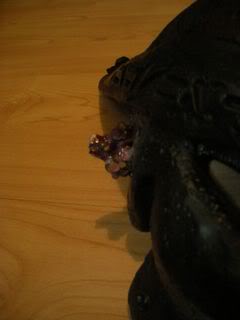 Opened some parts so I can breath proper
And made a nice link to one of my other favourite movies. Yep they are real, but (as expected) the sharkteeth are from prehistoric times.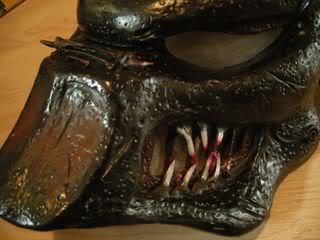 Off course I had to photoshop a bit..
please some comments are on this bio.. Thanks I learn a lot from them.