** *EDIT* I ended up drawing the same conclusion as many of the posters; that the saber was too thin and breakable. As such, I have started over from scratch.
This new incarnation of an ancient Jedi lightsaber features a hilt constructed of steel plumbing pieces I found at a recycling warehouse, and the "spikies" are made from 9 ply baltic birch, (the same stuff they make longboards from) plexiglas, steel reinforced epoxy, all encased in Loctite epoxy.
The reason for the composite is to add strength, so the spikies don't snap off during future dueling. I'm planning on adding an Ultrasabers heavy duty duelable blade, as well as an LED.
Although the saber is still in progress, I'm pleased with how it's shaping up. I might cast a few more if it turns out well, and someone ends up interested in having one as well.
Hope y'all like it! **
Ever since I was a kid sitting in Borders Book Shop, reading the graphic novels of Ulic Qel Droma and the ancient Jedi, I have been drawn to that particular illustrator's depiction of the weapons of the ancients.
I love the organic, yet sinister shapes, like it was forged in a pool of intelligent nanobot magma.
BTW: I'm not intending for the whole thing to be shiny shiny silver. I don't want it to look brand new and polished, but I won't be "weathering it" per say.
Here is an example of the saber I am going for: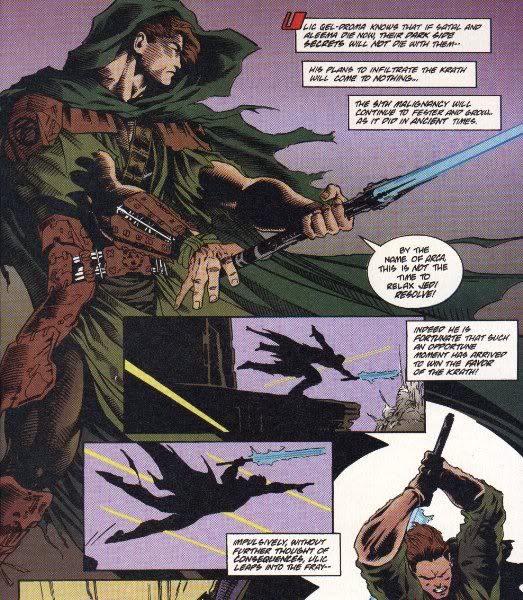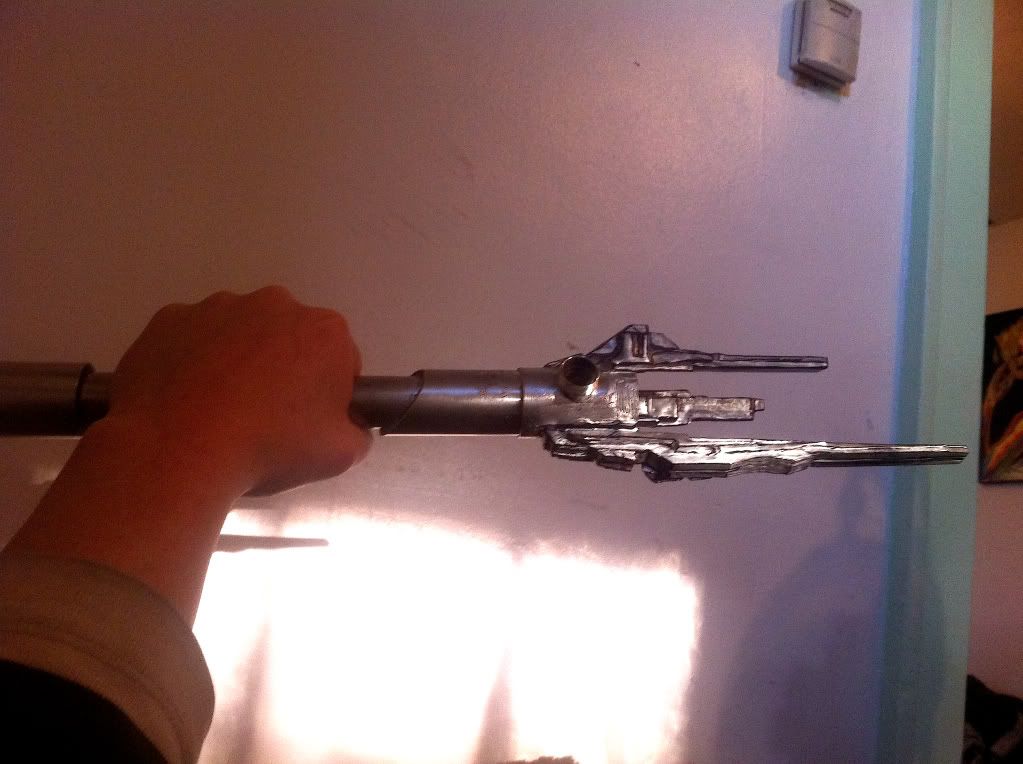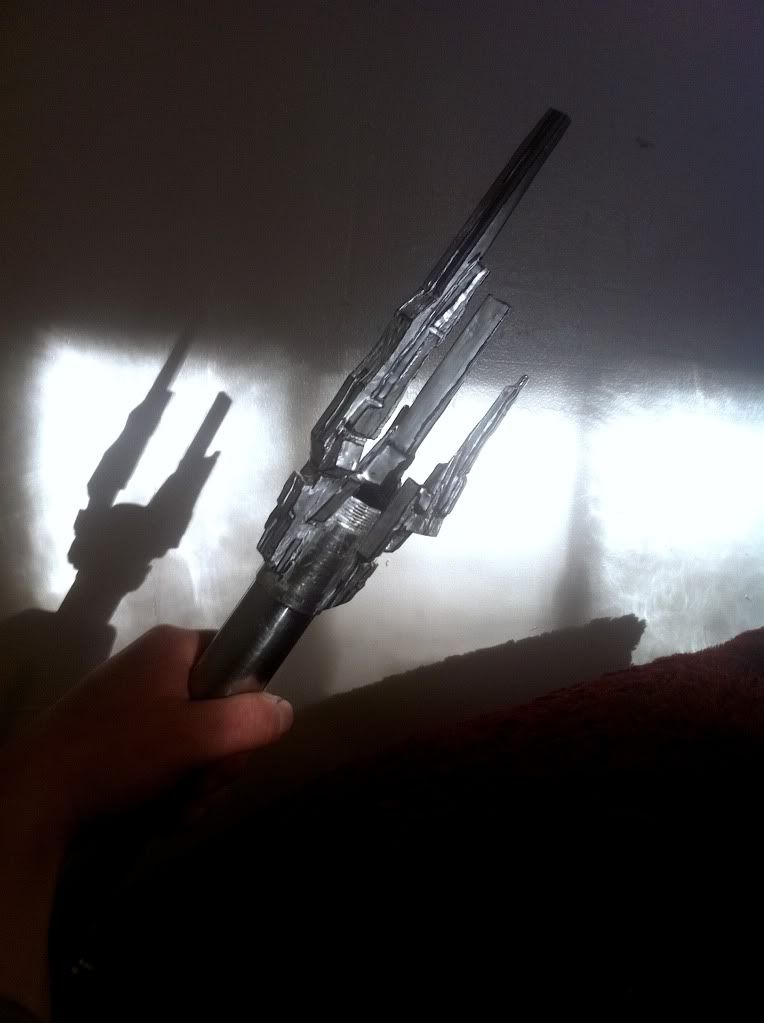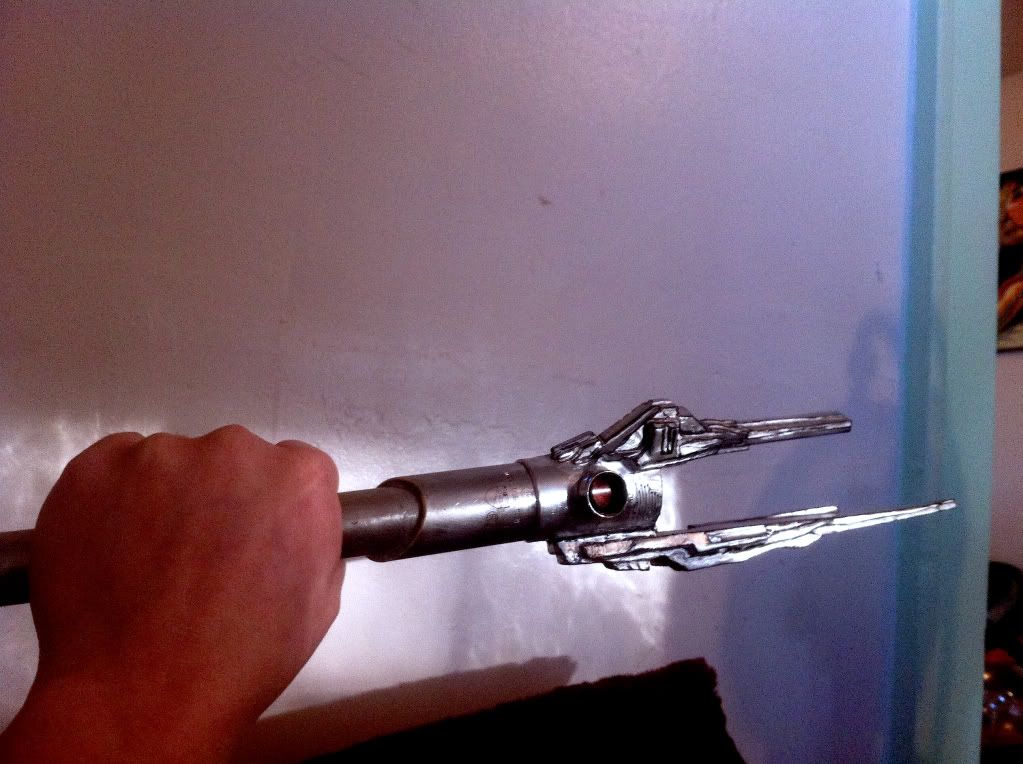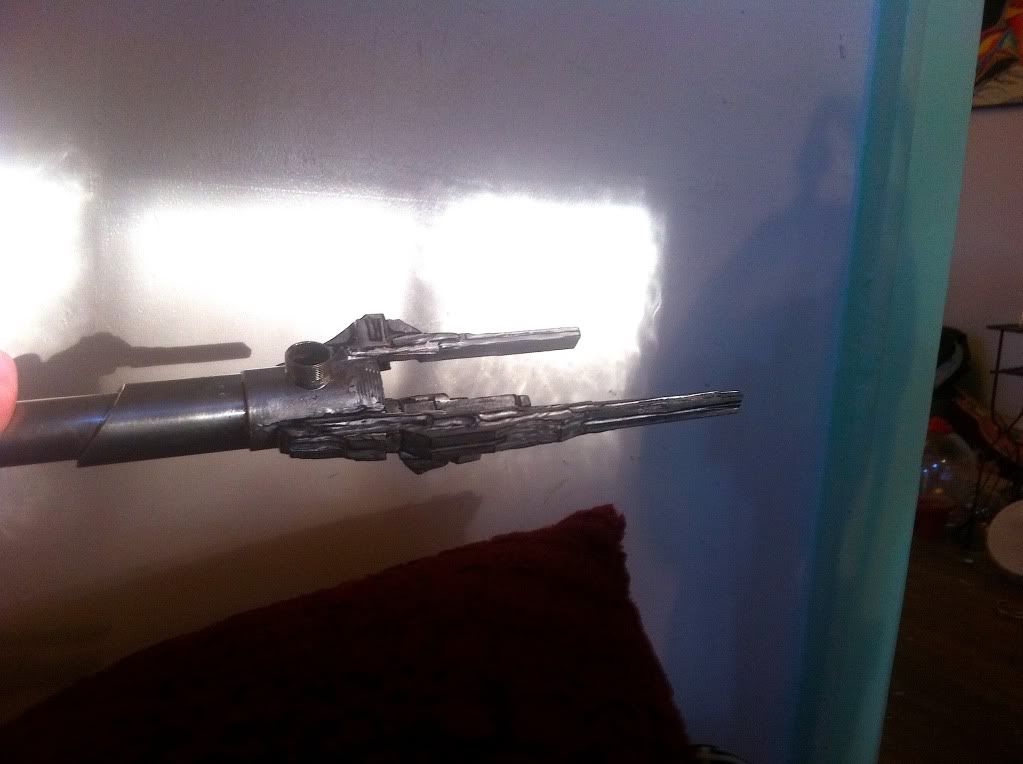 Let me know what you think! I WELCOME FEEDBACK!!
Last edited: