Thanks to my pc and digi cam troubles I haven't posted in months. So fo your consideration is my overly. It was a huge surprise seeing as how my family hasn't listened to my gift wishes in years. You know how it is . . . you get what you need not what you want.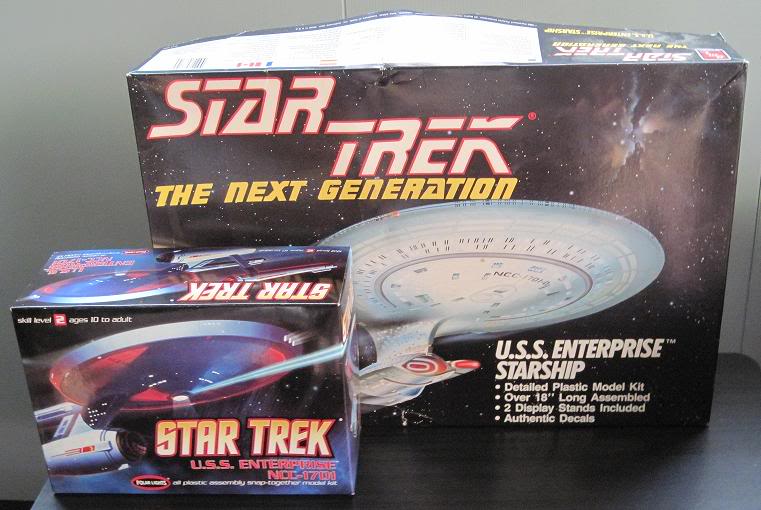 Used a little of the christmas cash to purchase these two models. The Next Gen is the original kit from 88. Once put together both ship will be in scale to one another. TOS measuring 11 inches and TNG coming out at 18. I plan on a custom base that will have the ships flying side by side. I'm nearly done with the original Enterprise.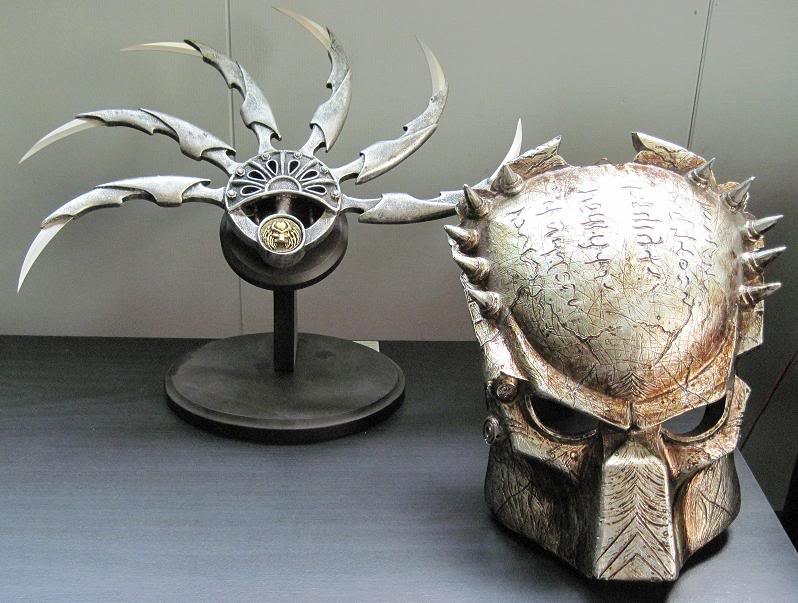 Here's a semi cheapie bio and shuriken. I'm not too picky. The mask I've had before but it busted. It's a little small but decently made. The shuriken is actualy pretty nice and the blade are super sharp. Cut myself getting it out of the box.
Then there's the piece de resistance! Gauntlets, cards, coin, paper, and batarangs put me over the top! Just a great end to 08 for me and holy hell are those batarangs sharp!
Now I just need a display case . . . what do you guys think?