I know this forum is geared more towards movie props than game titles, but I've learned so much here that I wanted to share my Halo Mark VI foam build.
Last year my son wanted to be a ninja, and he entered the costume contest at my employer's Halloween event. He didn't do very well, so we set a goal of winning this year.
He's a big fan of Halo, and had run across some pictures of a guy in Master Chief armor on youtube. He had his heart set on a MC suit, so I spent a lot of time researching various methods of construction.
I settled on a hybrid suit, Pepukura helmet and foam body panels. It took me about a month, and I was working on it up until 20 minutes before the contest, but got it finished.
My 8yo boy was very proud. A big thank you to all the contributors here. Without you guys posting up your hard earned knowledge this would be a LOT harder!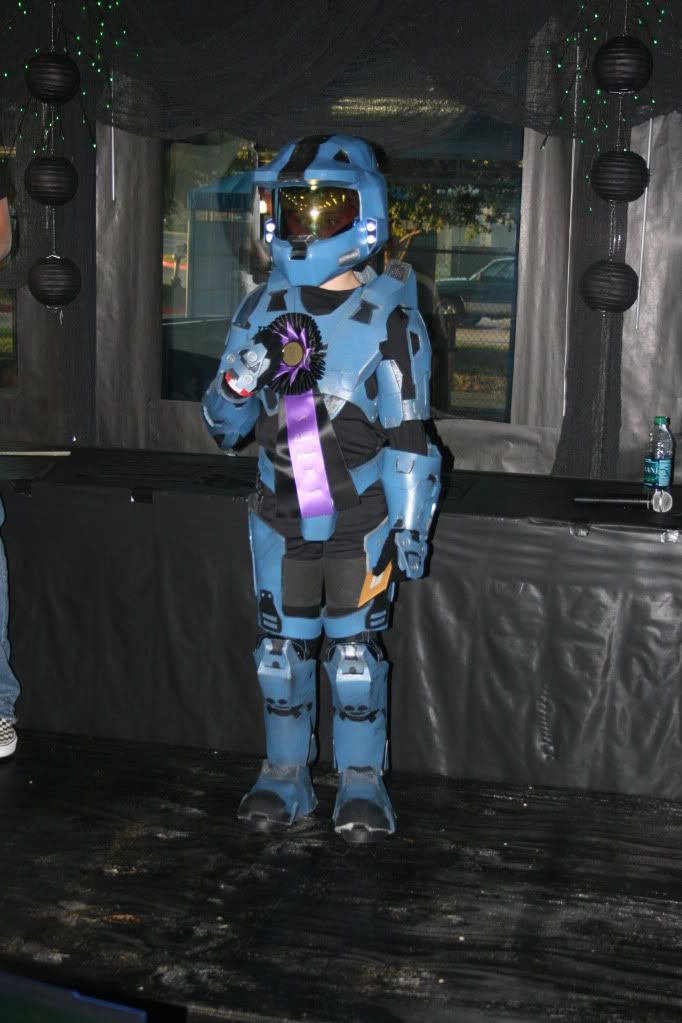 First place won $75, which give him almost enough to buy his own X-box (he's been playing his friend's and saving towards his own).
Thanks for all the pics and videos. They really helped! I have WIP images if there is any interest.