Creating a new thread for this since I initially co-opted "ALLEY"'s Doomsday Machine Constellation build thread:
I've been putting this one off for a while and decided to jump-start it over the Memorial Day weekend. This a vintage "long box" AMT USS Constellation build. Although, I did use the saucer top of the modern kit. I am approaching this in sections and have completed most of the saucer detail...
www.therpf.com
Anyway, bought a second version long box AMTprise recently, open box but 100% complete, and thought it would be fun to try to built it to look like the ship on the box cover. Basically build it as a child might, only using my current man-child modeling skills. Since the bottom of the secondary hull snaps off for battery access, I figured there'd be no need to do any seam filling. And since the orange/amber nacelle caps in this version of the build are the closest to (if not the same as) those used on the model depicted on the box cover for 2 decades, this would be the best version to use to approximate that build.
Here's a mock up of the lighted nacelle, using 3v DC:
Okay, so based on my limitations, I wanted to build this using available spray can and brushable paints. After some research using the Google machine to see what others have done, I selected the following paints:
Hull: Tamiya AS-5"Luftwaffe" light blue (spray)
Engine details (end caps, etc): Tamiya XF-18 medium blue (brushed over flat black base coat)
Deflector: Tamiya X-34 metallic brown (brushed over flat black base coat and followed (on dish only) with Tamiya clear orange spray paint
Intercoolers: Krylon "chrome" paint on the rears, semi-gloss black on the centers
The medium blue on the end caps, etc. (I may also use on the impulse engine) I selected as a best-guess based on the box art.
I have a set of modern TOS 1:650 decals on order (per "ALLEY"'s recommendation), and will use them for all registries, pennants, and windows.
The blue is close, but not exactly as I had hoped, but I am thinking some gloss paint may make it look closer. Will have to test that on some scrap. I was hoping for something that looks more like this (supposedly built with Tamiya clear over AS-5. If using a gloss coat doesn't make the color look closer to the box art, I may just gloss the upper saucer (since that is most obviously glossy on the box) in an homage to the differently finished upper saucer on the 11 footer.
So here's what I have so far: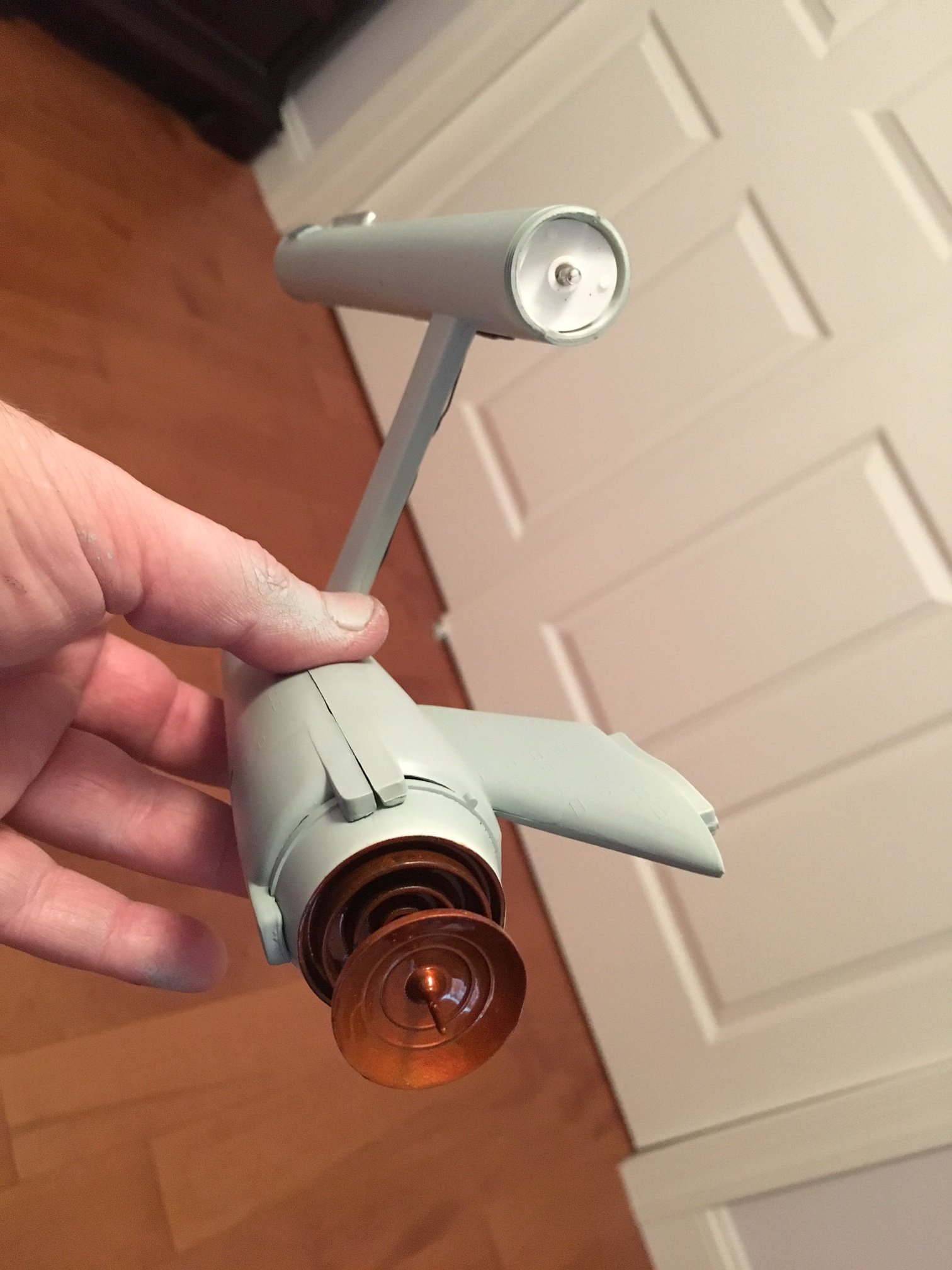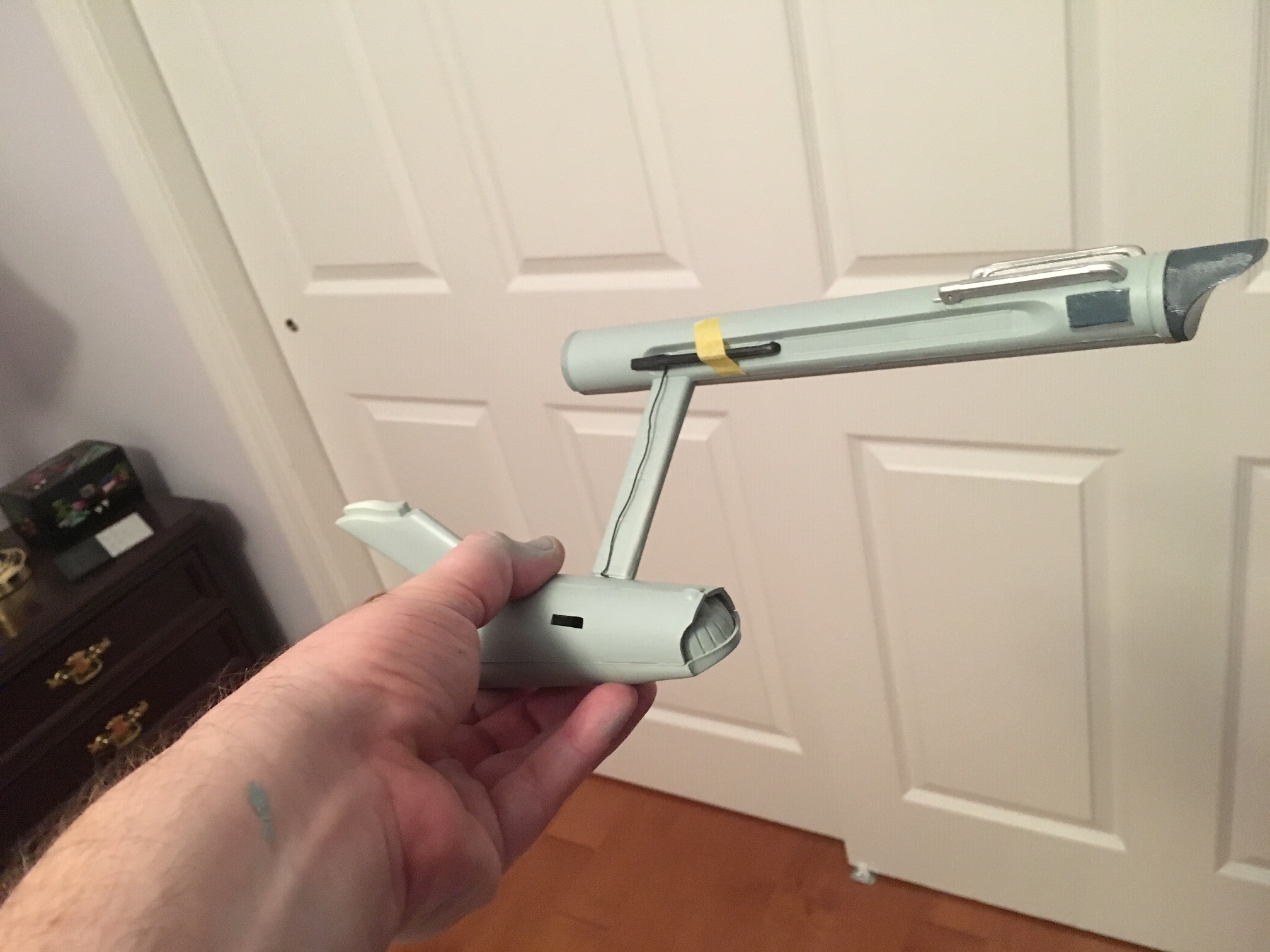 Last edited: