So... Big Evil got a booth after they had an oversight regarding his registering. Nice upgrade from his artist table.
He told me to bring stuff. I frantically went through my stuff to see what I could bring and how I would bring it. I managed to bring 5 bios, a bust, mini bust my ray gun and my whole costume. These pictures were all from Kurt's(Big Evil) camera, Taken by him, me and Rob's girlfriend. Even though my costume isn't done I made some Saturday night adjustments to be presentable. I may post more when my the pics get extracted from my video camera.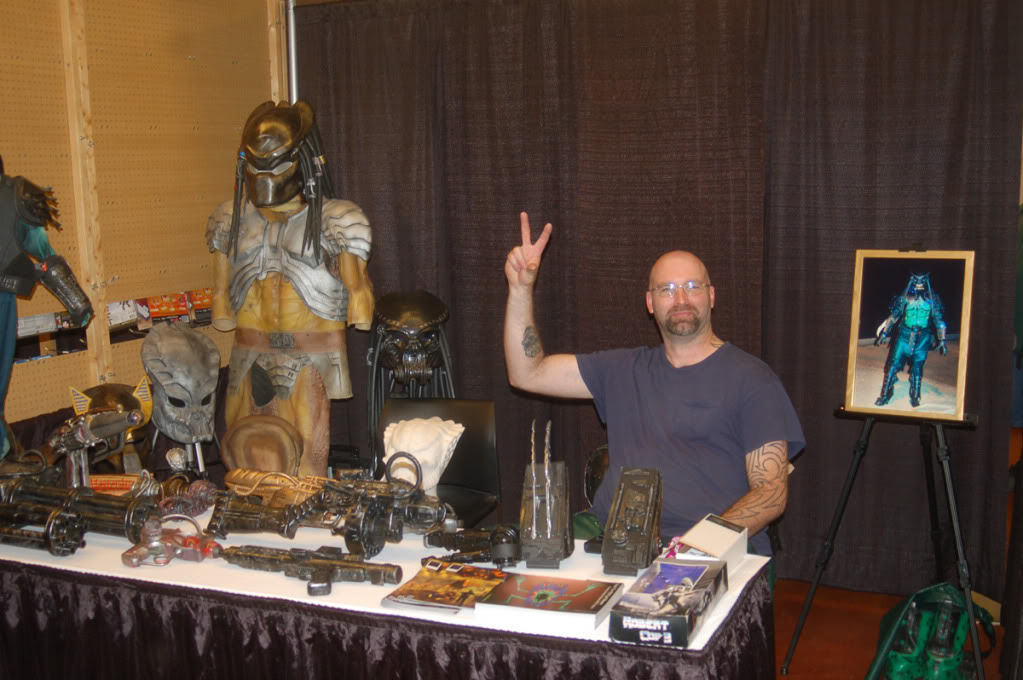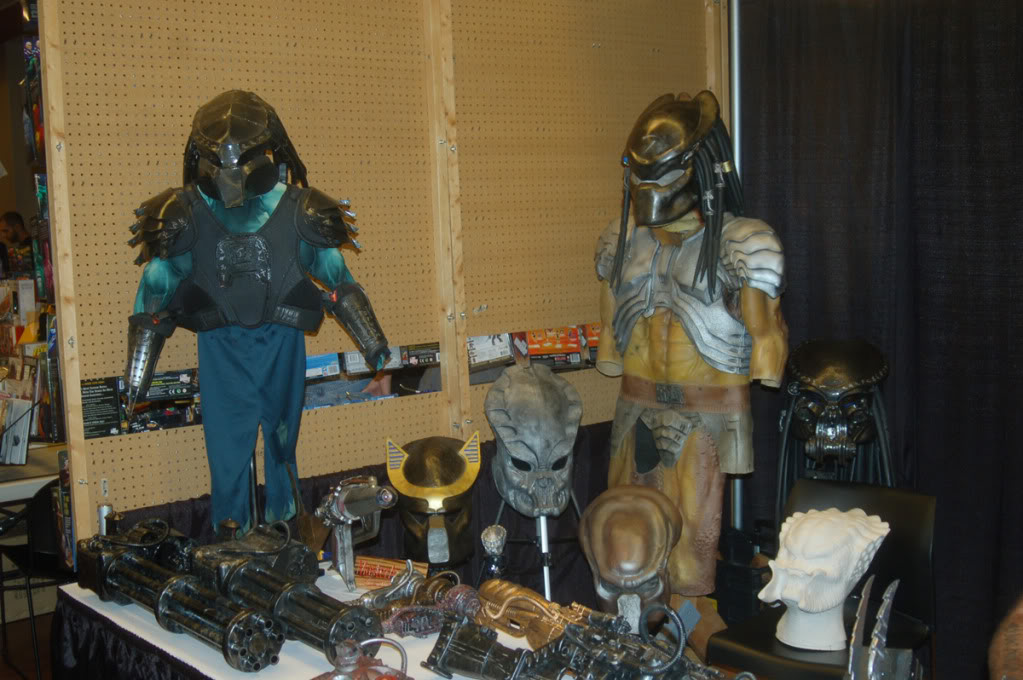 One guy had a hard time talking so he had a stack of cards he was writing on.
One of the first picture of us on Sunday. Oddly, people took pictures of us while suiting up too. The girl across the aisle likened it to a peep show.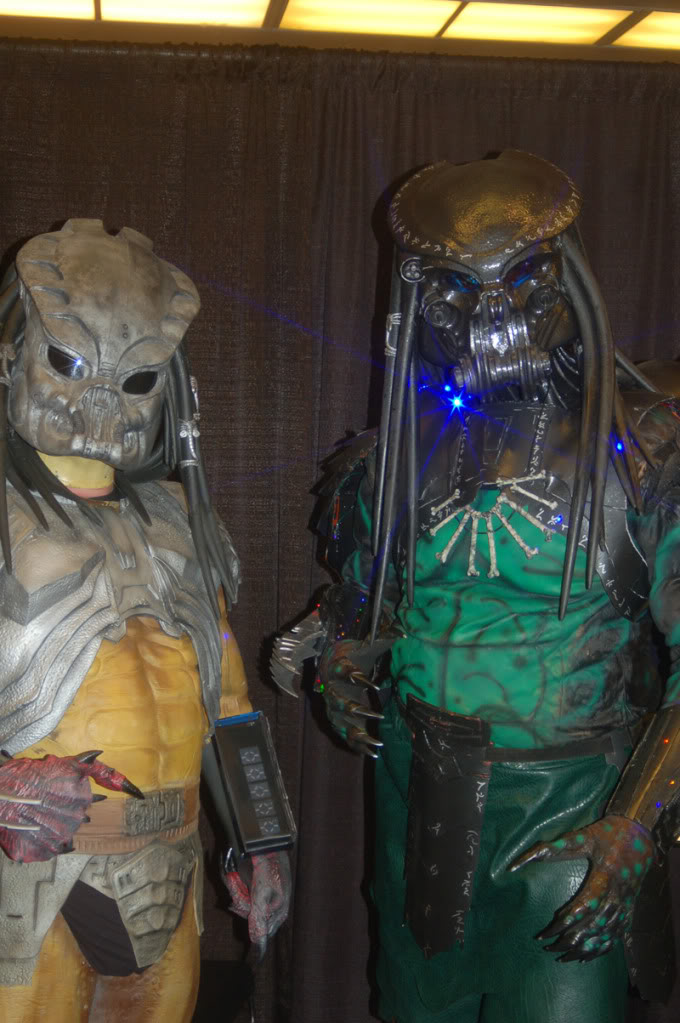 Rob here was our aid on Sunday to man the booth while his girlfriend could escort us and take pictures. Big thanks to them
.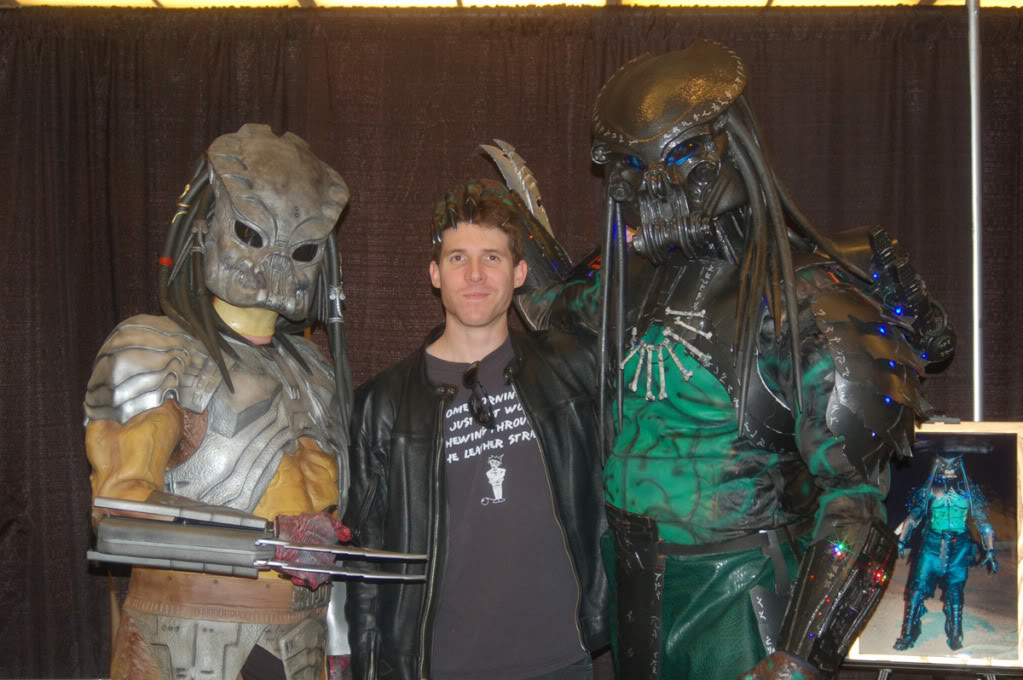 She stopped by. She didn't seem too interested in talking to us but we managed to wrangle a pic out of her.
One of Kurt's favorite pics of the weekend.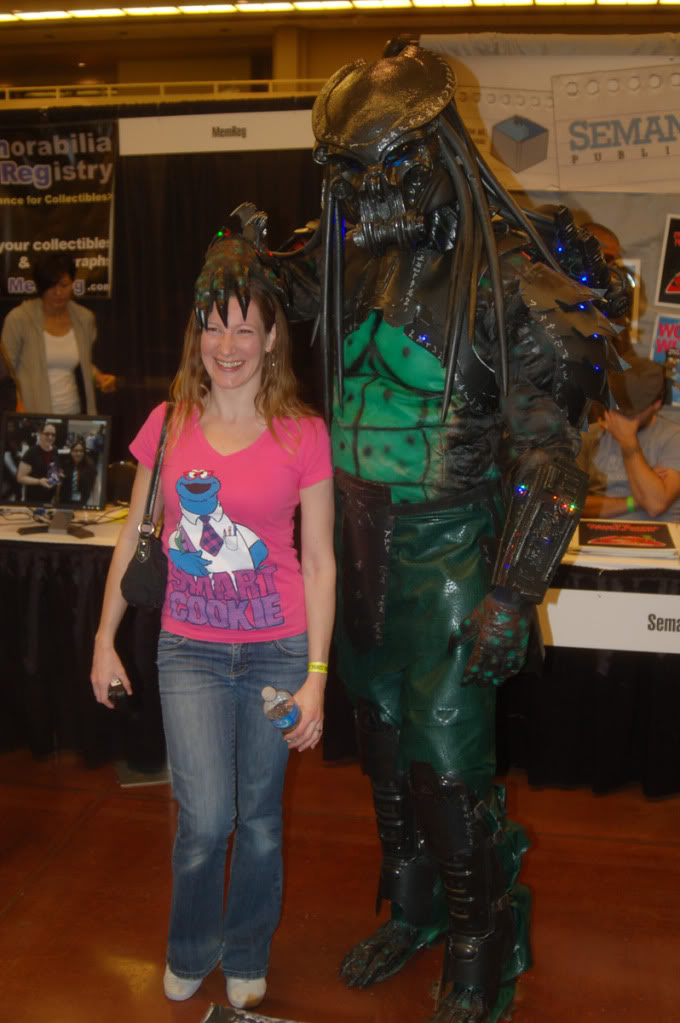 These are not the droids you are looking for.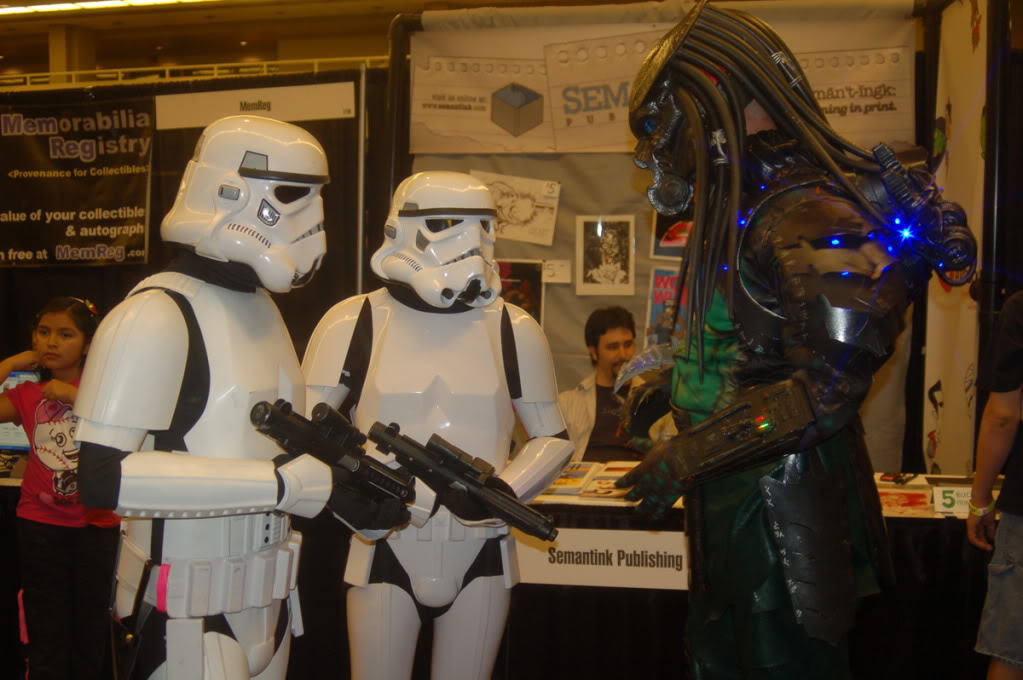 What the!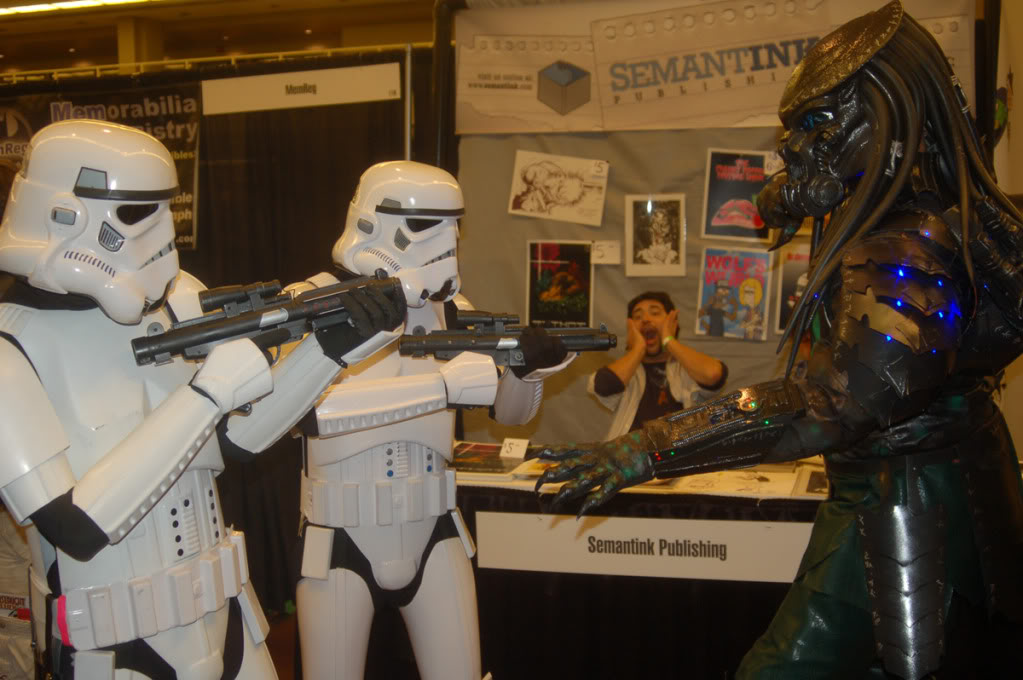 And of course on hand to take pictures of all of this...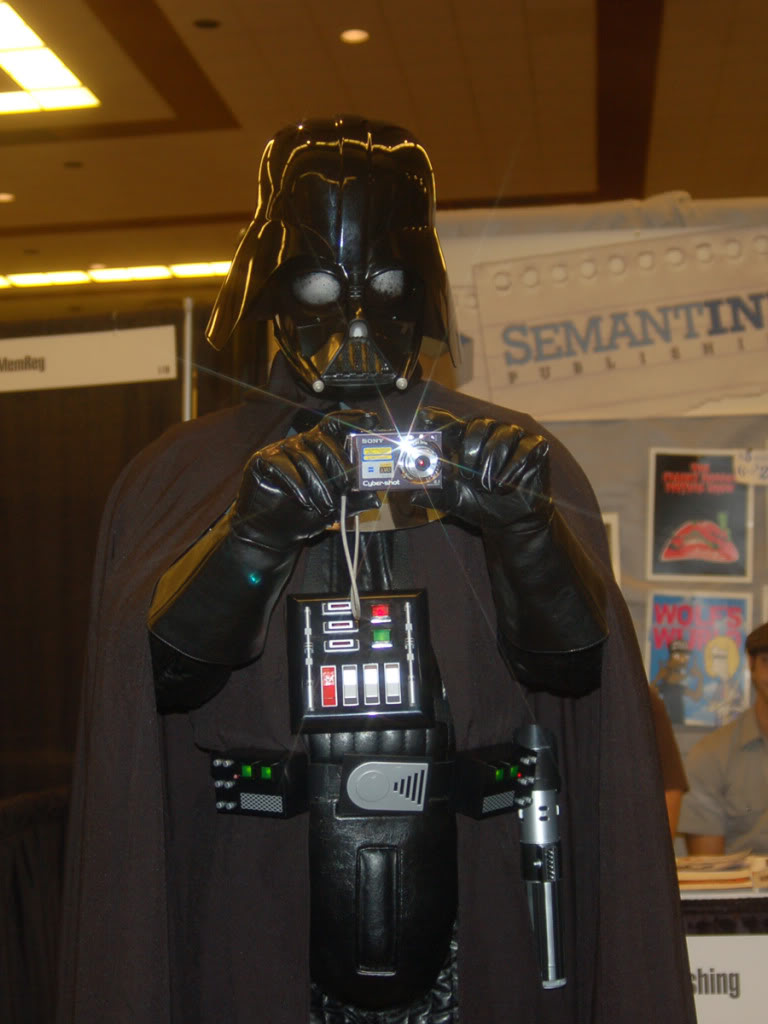 War Machine had a really cool rotating gun.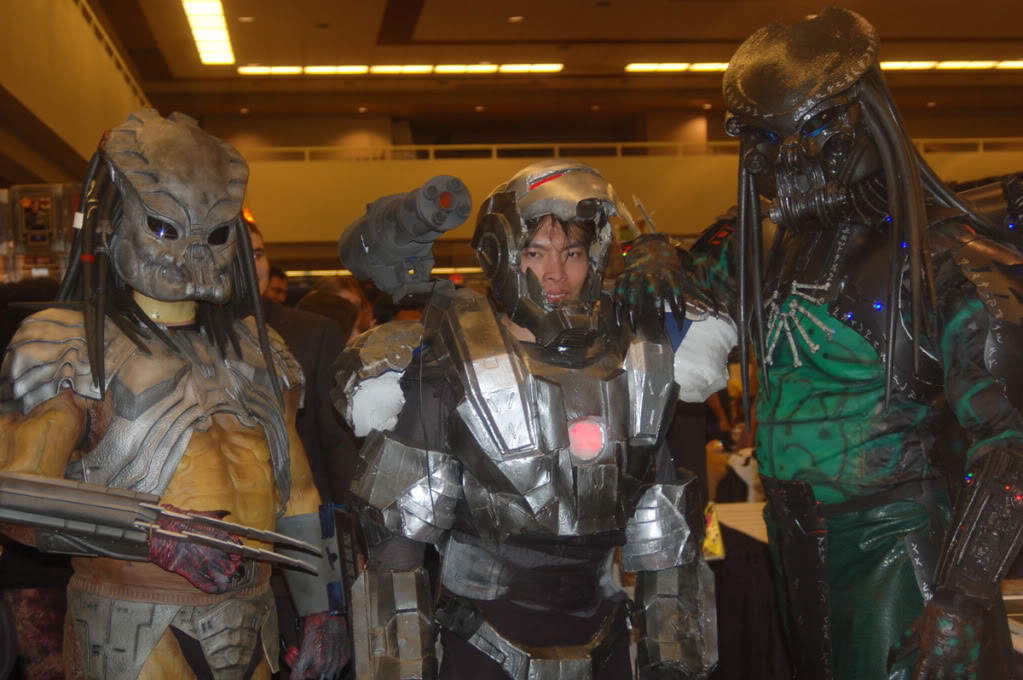 I dare say I... adored this Loki costume...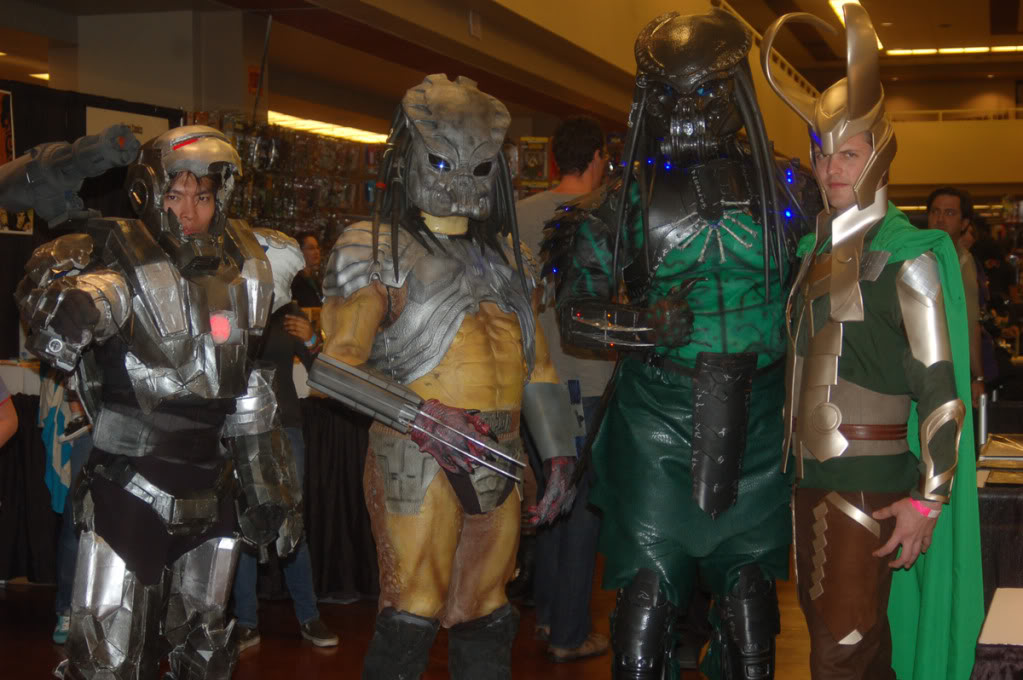 You can see down the aisle that there were some nice quite moments.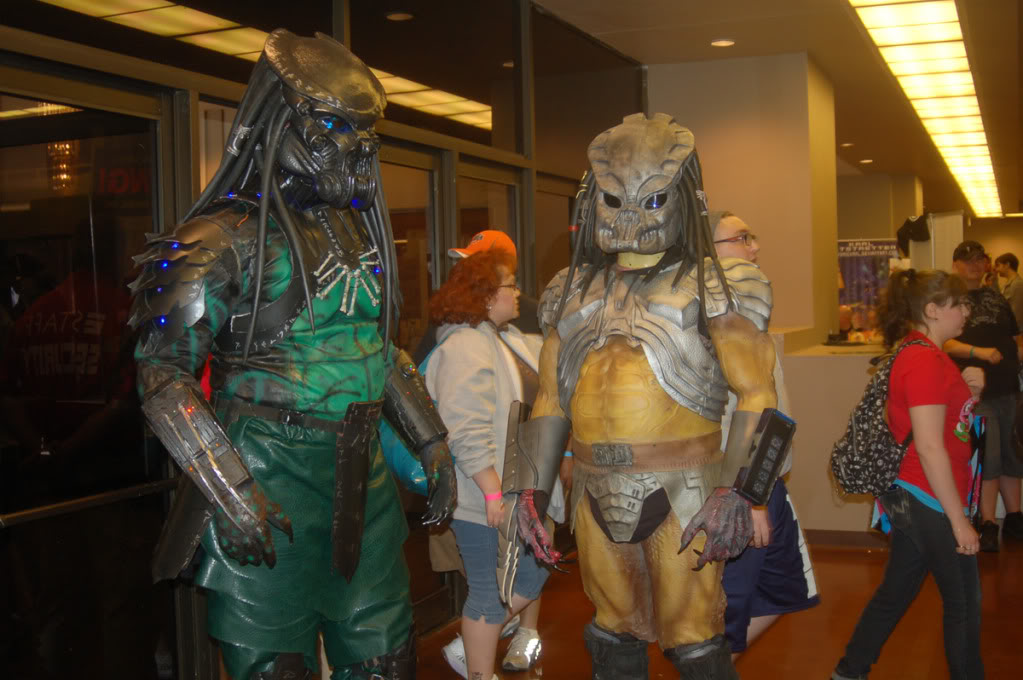 In this picture the little girl was balling here eyes out looking me.
Predator bunny ears...
He was like that when we found him. Really.
Just chillin'. It was a little cooler outside so we ended up out there a couple of times.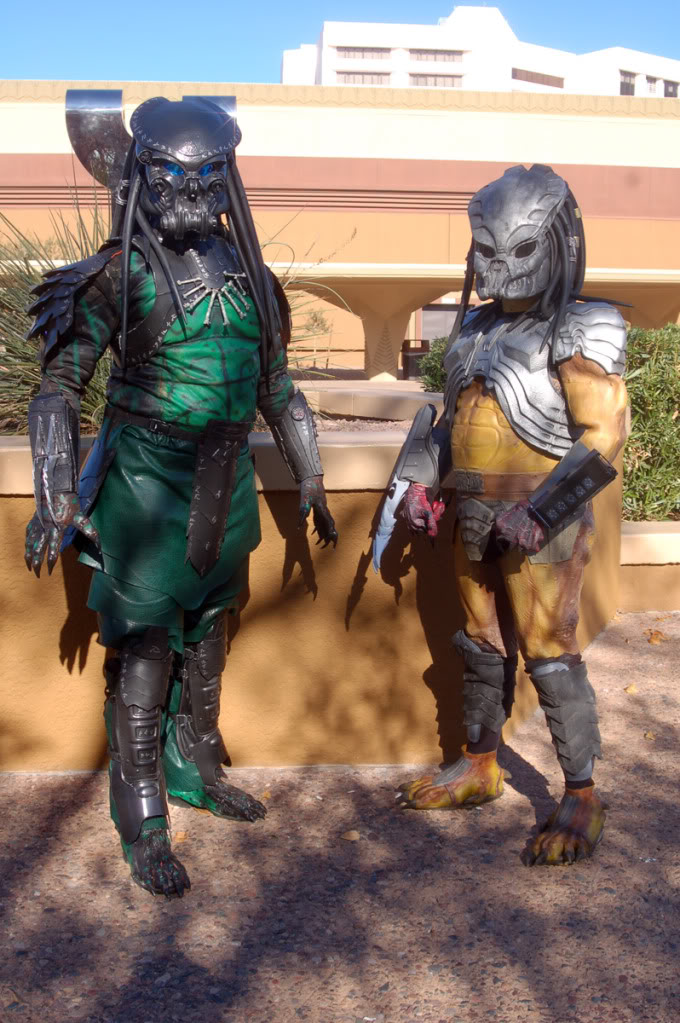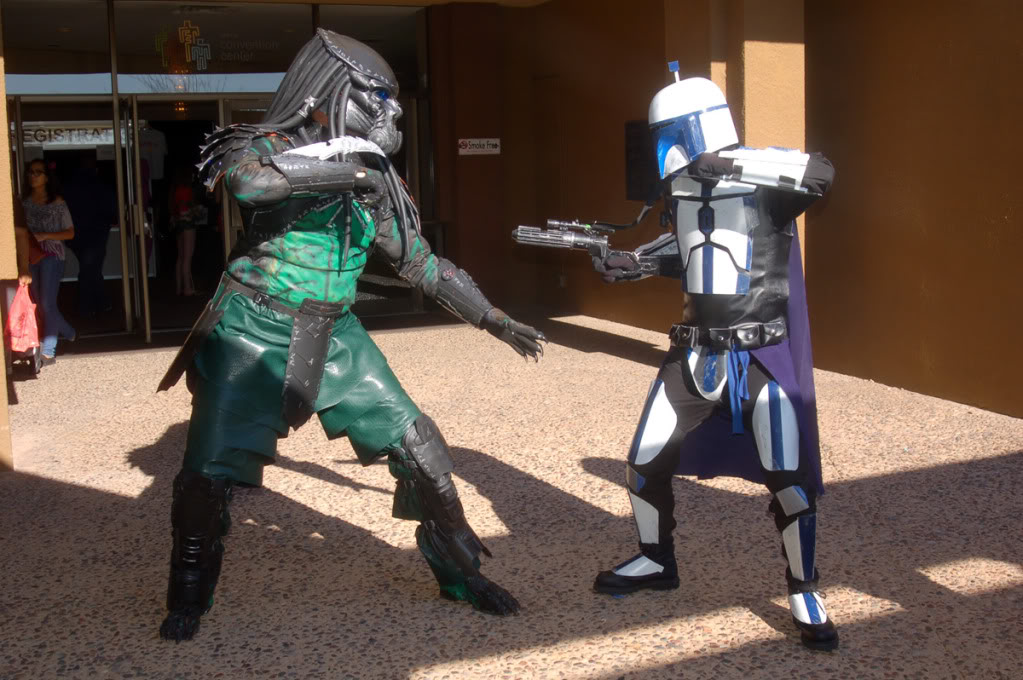 So many people where doggin' us for pictures it was awesome.
Next.
Intermission.
Ooh!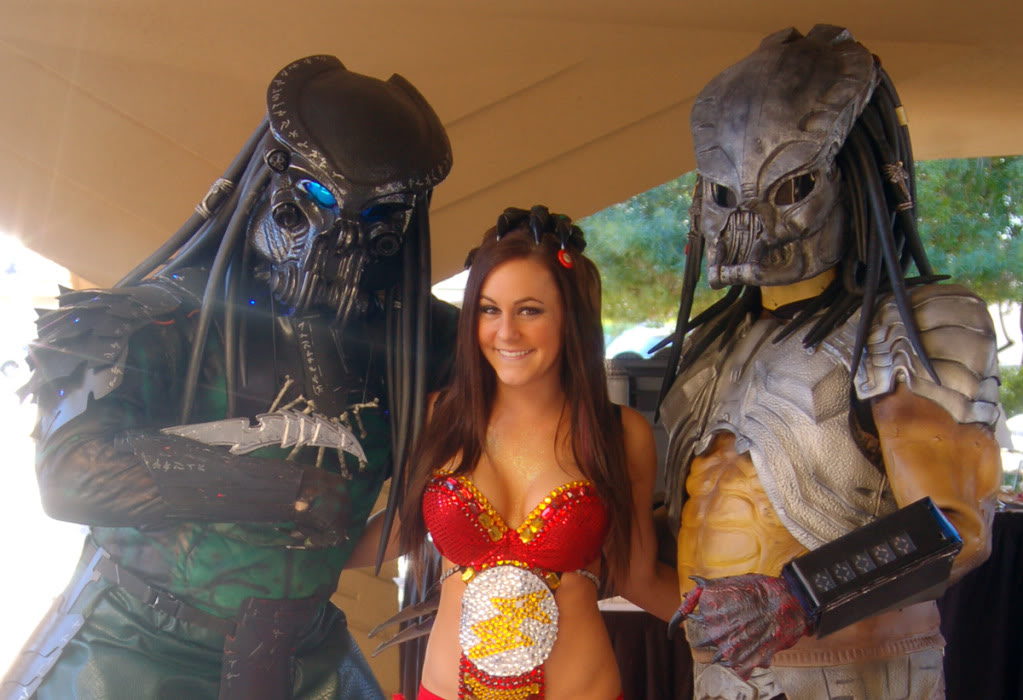 What?
OK, it's on.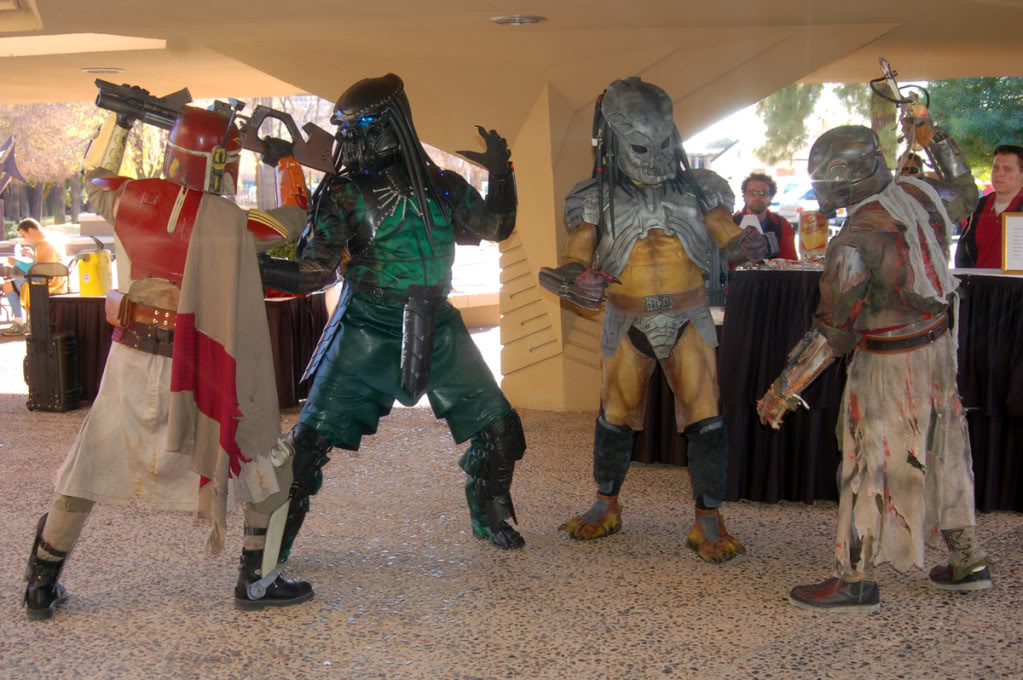 Hello ladies...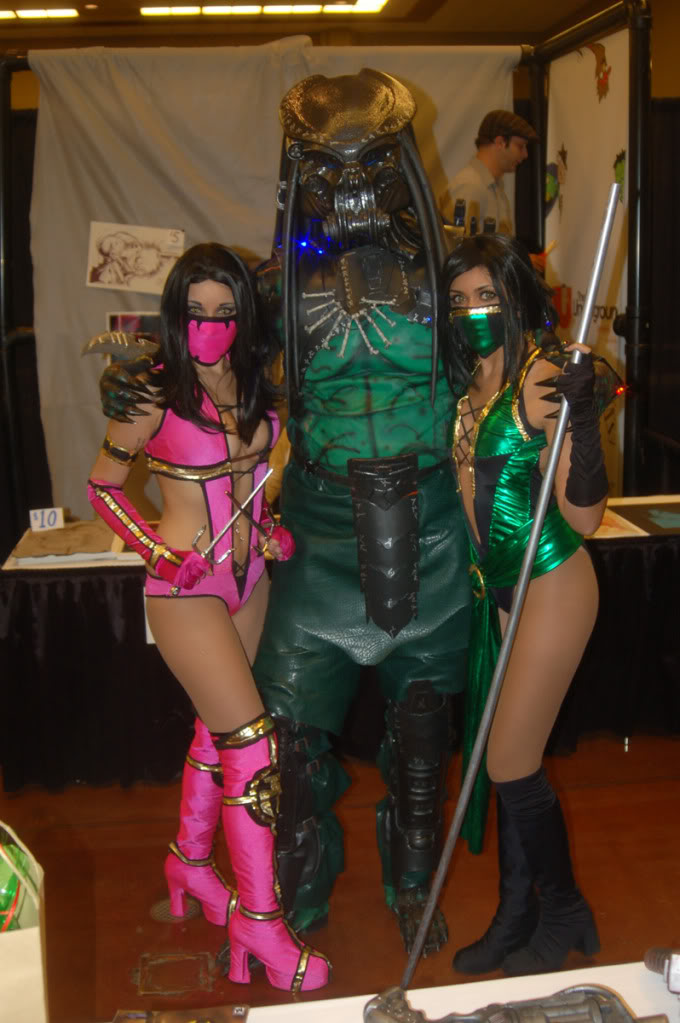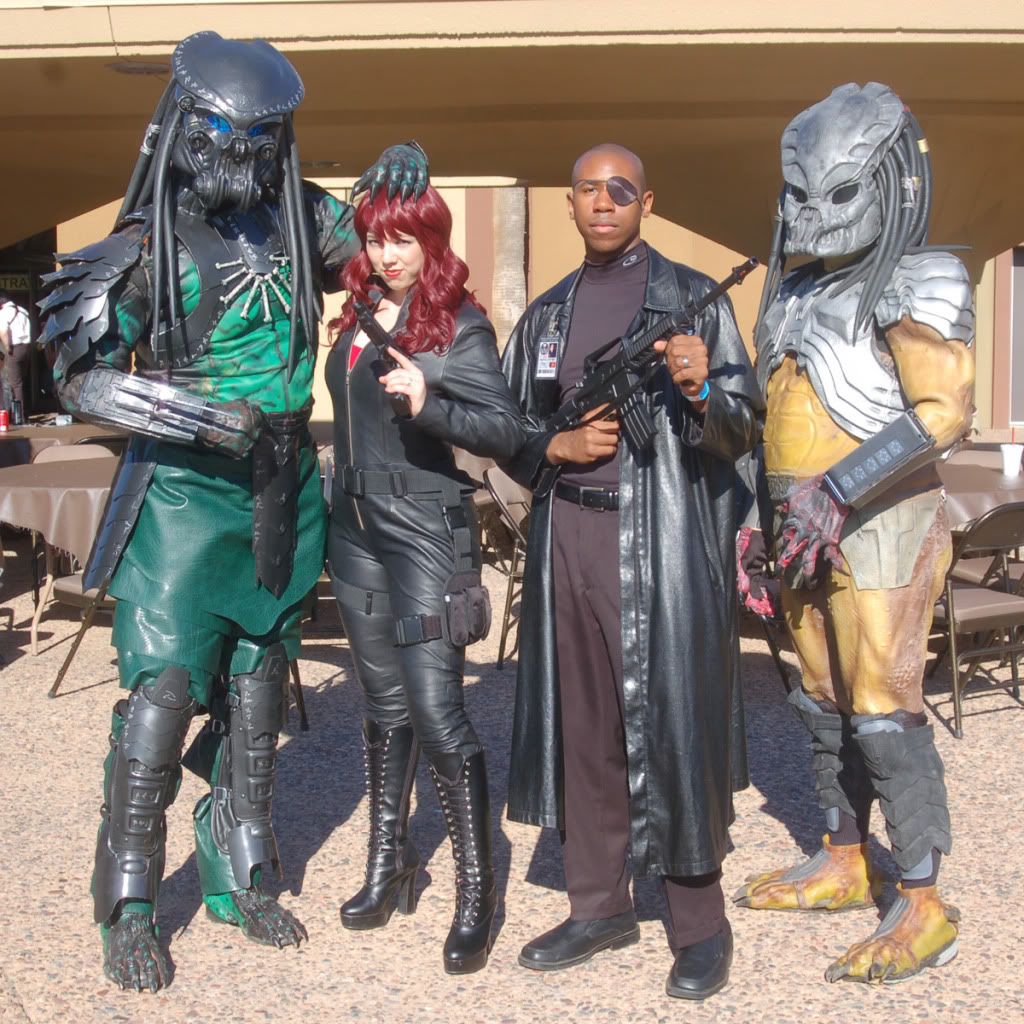 Some of Kurt's humor...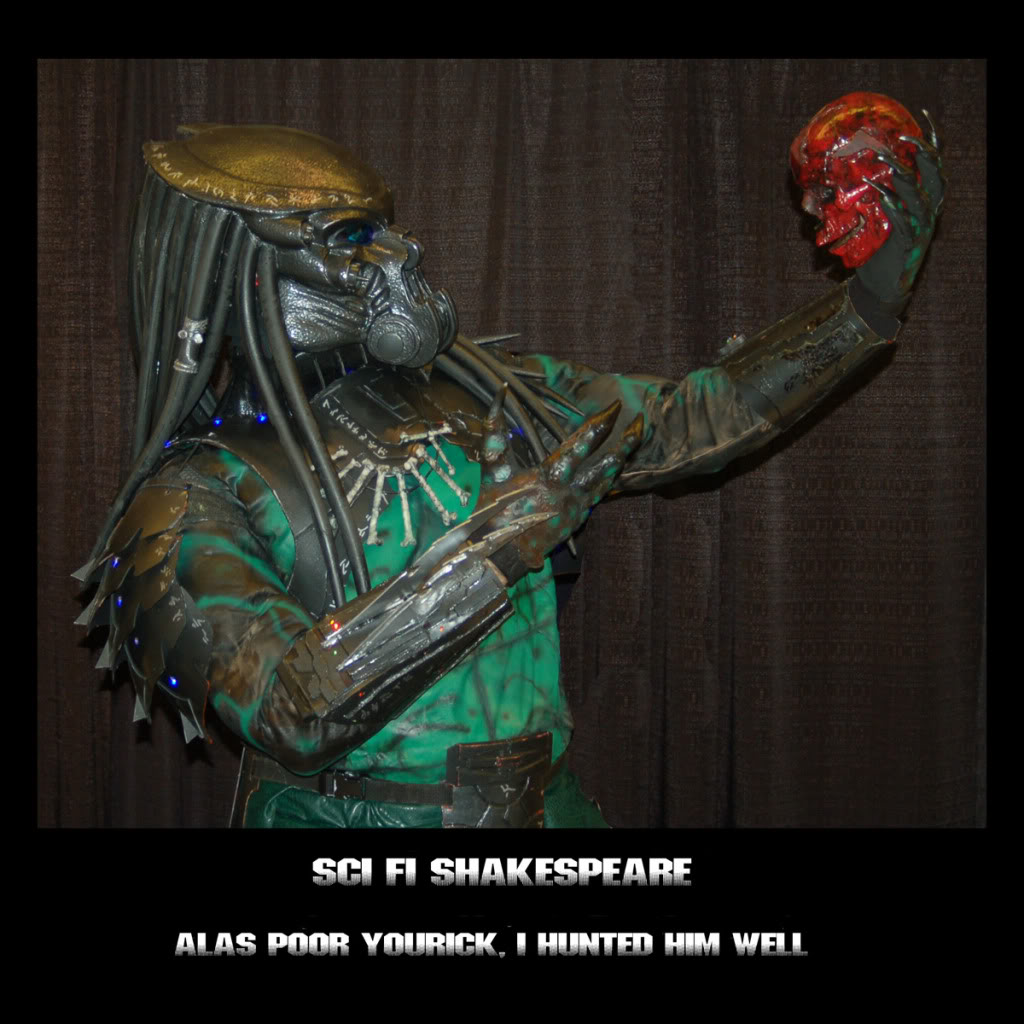 ....
Last edited by a moderator: