Alrighty then, Having obtained one of Chris's AMAZING shields (
http://www.therpf.com/f9/captain-america-shield-119947/
) , I have though very long and hard ( gigity ) about how to tackle this project.
( Star is not glued yet )
I have decided, to finish it using a mixture of practicality and movie likeness.
Basically, while it will have the overall look and feel of the movie shield, I will go with a hard mount handle, ( for better control ) while the arm strap will still be made in leather, using a double wrap velcro method that easily loosens and tightens.
so......... where to begin ? , I guess we start with the shield itself........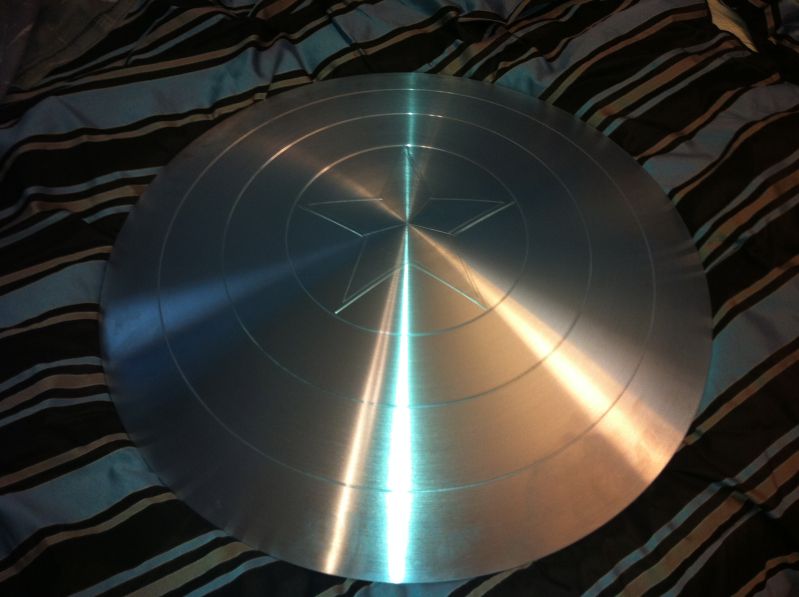 In order to get the strap brackets where I needed them I had to make a template.... luckily going over the screen caps, it seems Cap's brackets meausre up with the rings on the backside...so using that as a ref point and paper the same width as my aluminum, I set off..............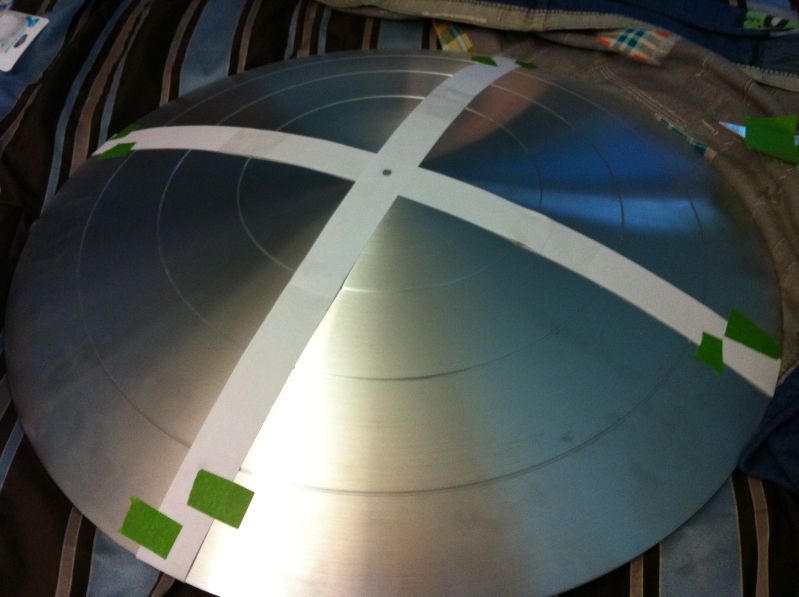 Keep in mind the movie shields brackets are offset too , to allow for a centered position when held next to the body... ok, moving on.......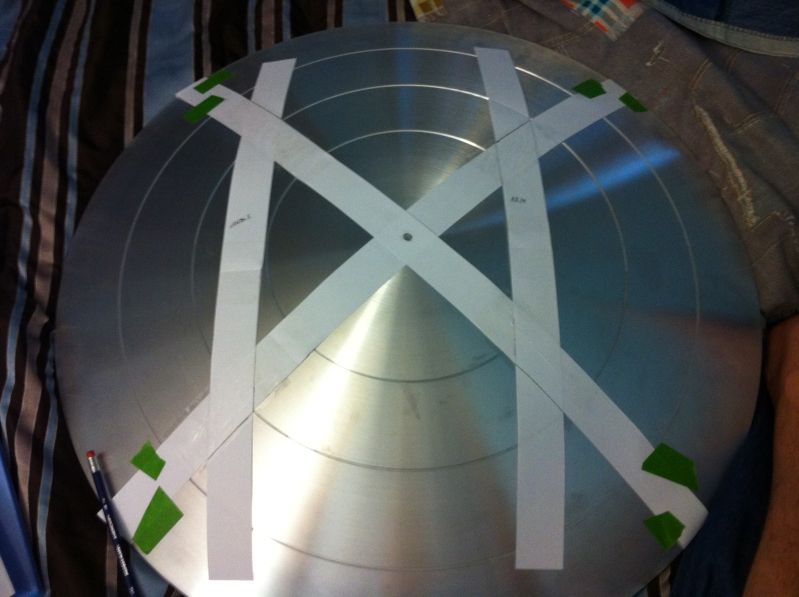 After reaching this point, I cut away my excess to reveal the overall bracket shape... at this point it was a simple matter of reversing the template, and moving them up or down, to adjust for my arm length.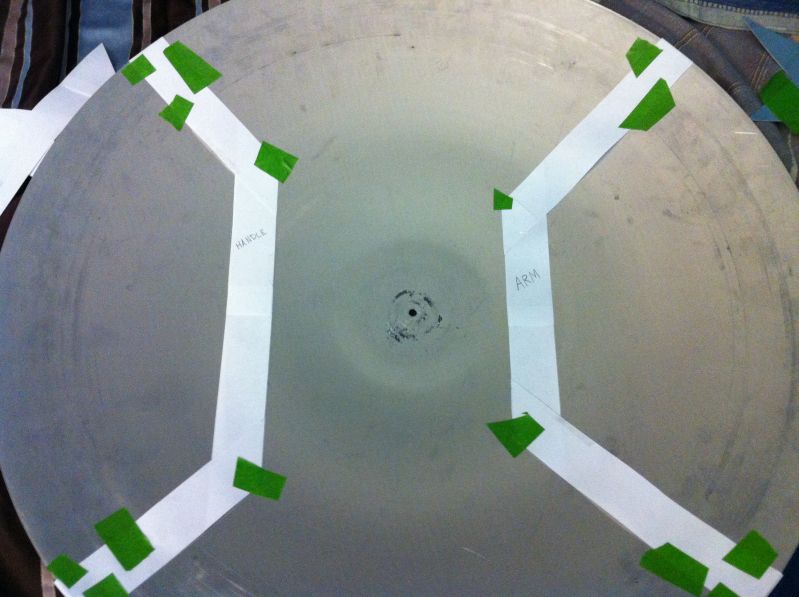 I even sketched out a template for a strap addition for the corner.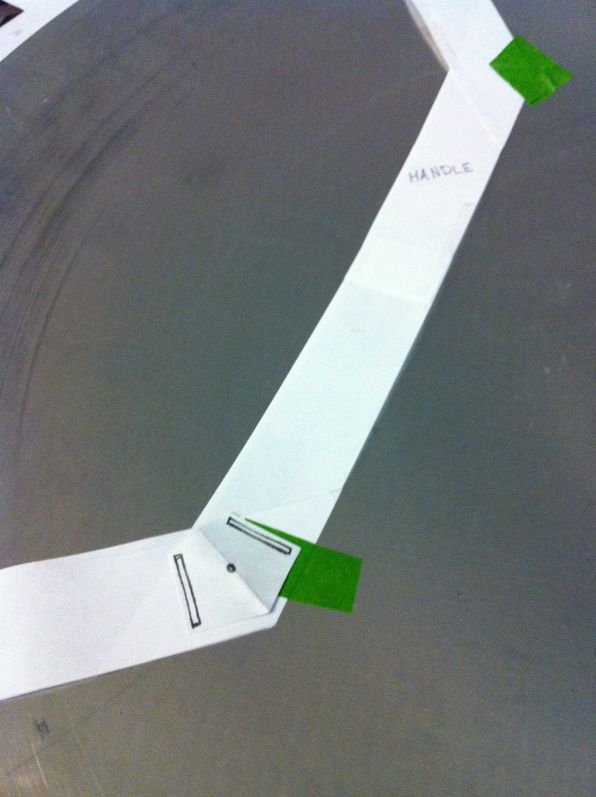 after this I mocked up a handle using some cardboard, and knowing that I was adding a 1' split dowel to the handle, I kept the handle up far enough for clearance of my hand against the actual shield.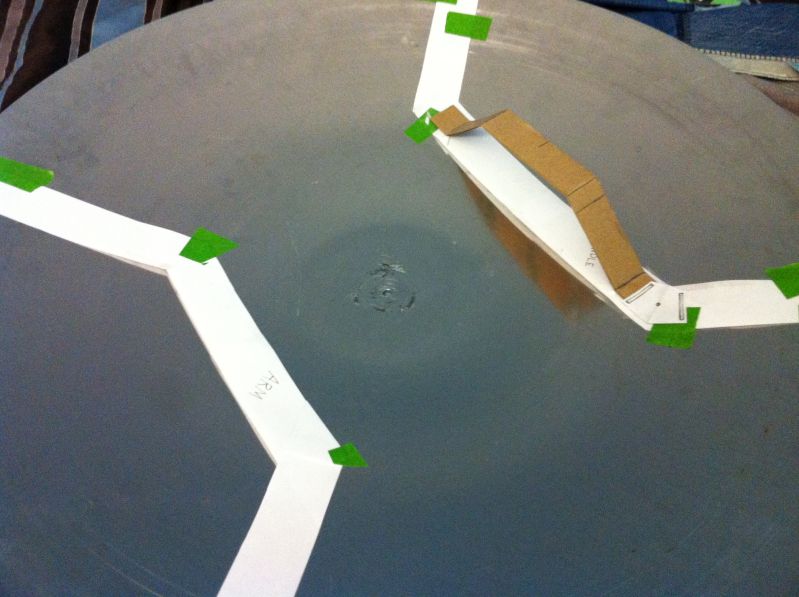 Well..... that about does it for now, tomorrow I hope to have the metal cut and shaped and get a dry fit going............. still trying to source some nice cheap--ish leather for the straps.
So, thanks for looking, questions , comments welcome, and as usual insults will have to be written in triplicate, sent in, sent back, lost, found, queried, subjected to public inquiry, lost again, and finally buried in soft peat for three months and recycled as firelighter.
- Nick
Last edited: