Member
RPF PREMIUM MEMBER
Just finished weathering my ME3 hand welder print.
Everything is 3D printed except the glass, belt clip, and electronics (obviously).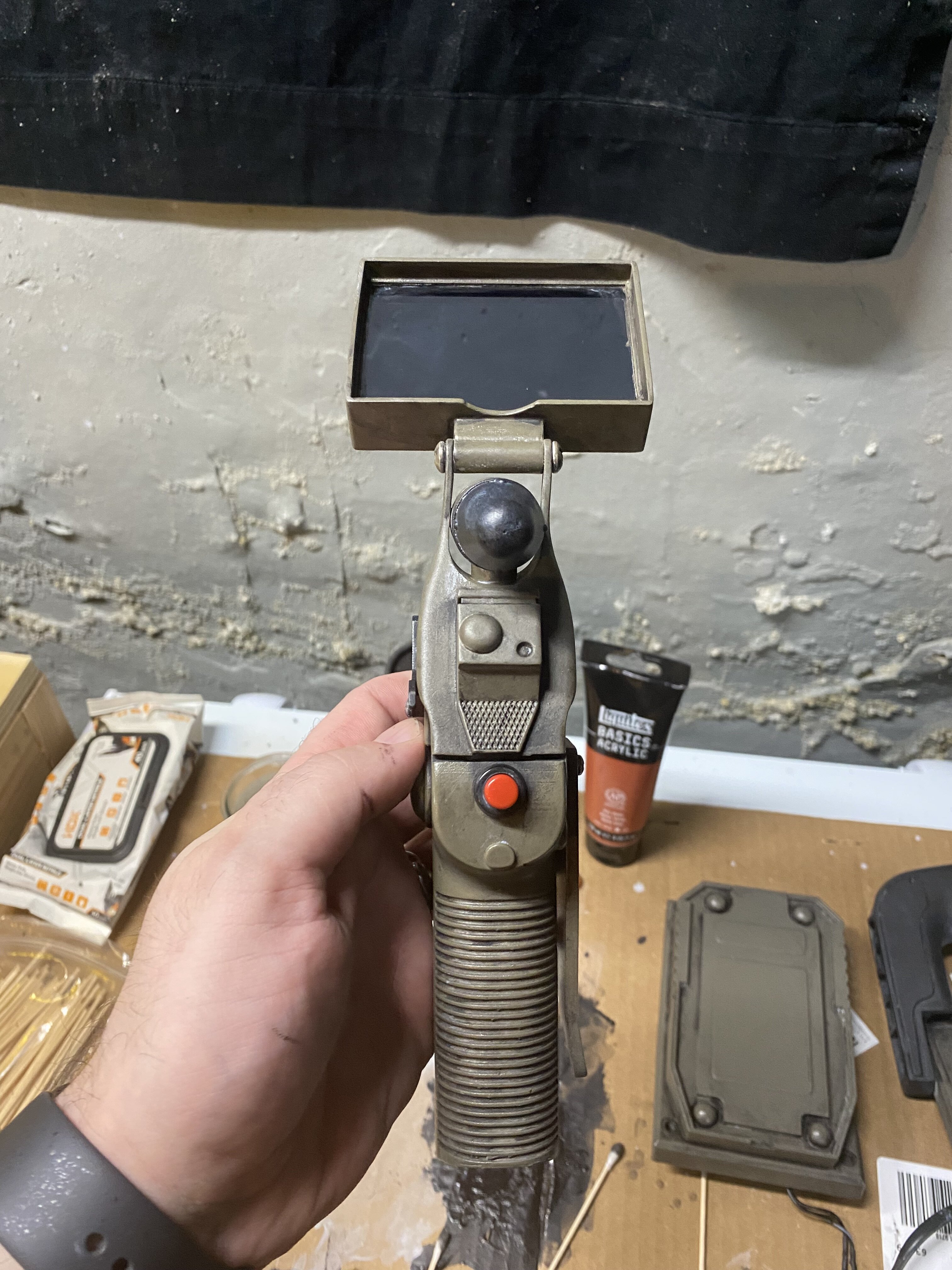 I had to machine out my own aluminum belt clip as the printed one wasn't very sturdy.
There is a 12v LED at the tip with a flicker effect that simulates the welding scenes from the movie.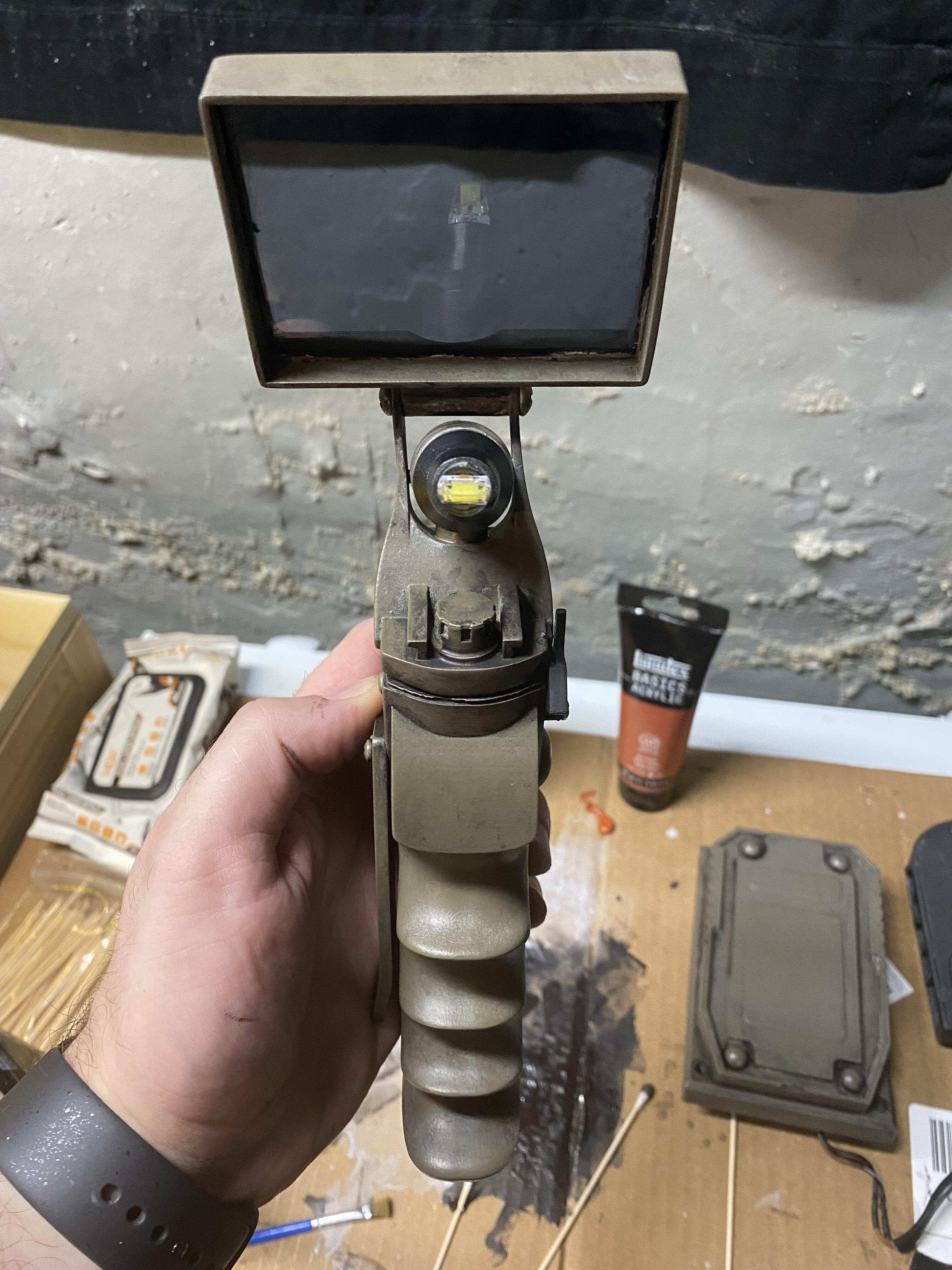 Last edited: